Zepp Golf Swing Analyzer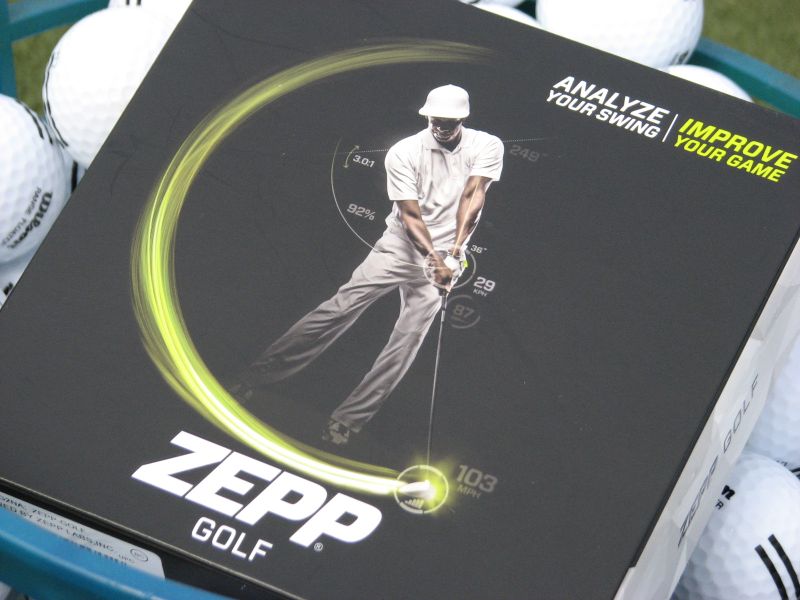 Watching Henrik Stenson play golf makes me think of Tinkerbell. This seems weird, considering that Henrik Stenson once stopped a charging rhino with a stern look and hits the golf ball like he caught it stealing his chickens, but if you're a regular reader of these pages you know that I may have a point. If you're not, please indulge me in a little free association I promise that it will all come together in the end.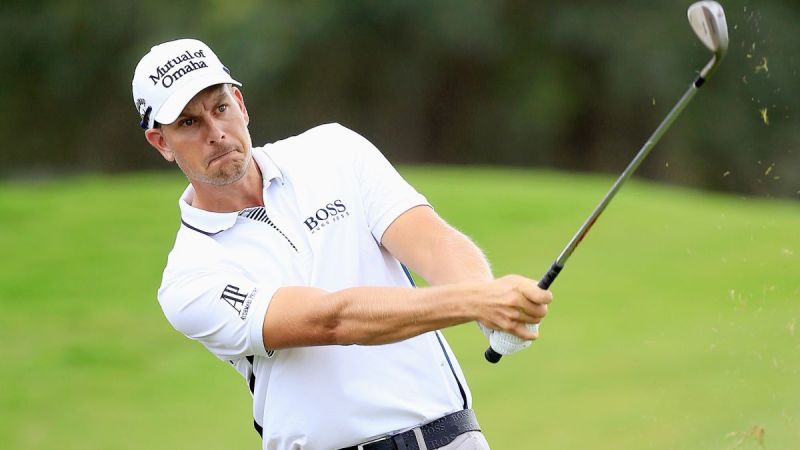 Pictured: *Not* Tinkerbell
When I was a kid, we had 5 channels on television – ABC, NBC, CBS, PBS, and the local independent station that lived entirely on Kung Fu, Mid-Atlantic Wrestling, and The Southern Sportsman. Cartoons came on from 8-10 am on Saturday morning, followed by kid-friendly shows like The Huntley-Brinkley Report. And on Sunday night, NBC aired The Wonderful World of Disney.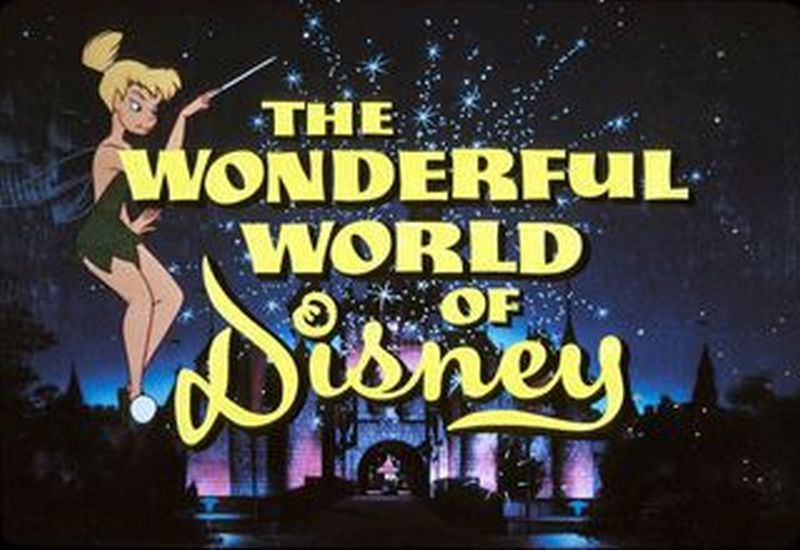 And *not* Henrik Stenson
The Wonderful World was kind of a big deal, and our first VCR was still years in the future. If you missed
something on TV in those days it was gone forever, so if it wasn't football season we made sure to get to
the TV in plenty of time (If it was football season the game would go long and TWWoD would be delayed
long enough that we wouldn't be able to see the end of it before bedtime.) And, at least in the Charlotte
market, the lead in to TWWoD was Mutual of Omaha's Wild Kingdom. In addition to sponsoring Wild Kingdom, nature show, Mutual of Omaha sponsors Henrik Stenson, professional golfer.
The host of Wild Kingdom was Marlin Perkins – a silver-haired zoologist with a Walt Disney mustache who skillfully narrated the action as the Wild Kingdom team engaged animals from all over the world for research and conservation. The real heavy lifting on Wild Kingdom, though, fell to Jim Fowler. Jim was forever wrestling large and dangerous animals while Marlin provided a golf announcer's voiceover: "And now Jim is going to take the Wildebeest by the horns and roll him over on his back so that we can measure him and attach a tag. This tag will be used to gather information about the Wildebeest's migratory habits and patterns. Careful Jim, I don't think he likes that!"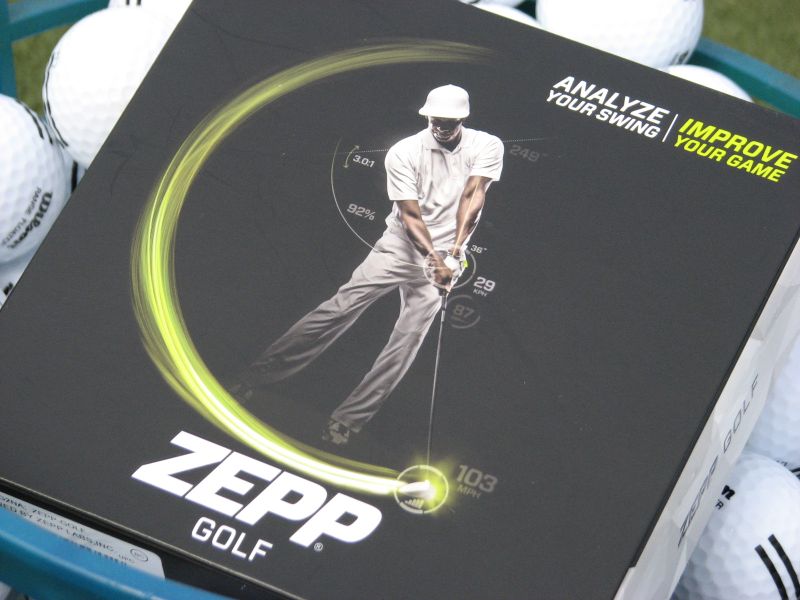 Hold still, this won't hurt a bit
All of this is near and dear to me because for the last several weeks Three Guy Jefe Adam has been my Marlin Perkins and I've gone full Jim, stalking recreational golfers and tagging them to record data about their habits and patterns. The tool I've been using for this is the Zepp Swing Analysis kit for Golf, and if you don't think golfers are dangerous, just try telling them that you want to put a swing analyzer on them. Lucky for me that except for being brilliantly lime yellow, the Zepp sensor is pretty unobtrusive. Weighing in at a feathery 11.8 grams all up, the sensor and mount tuck out of the way on the back of your glove. Despite packing in a three-axis gyroscope, dual accelerometers, and the requisite hardware to connect to your phone via Bluetooth, neither I nor any of my Wildebeests felt that wearing the sensor affected our swings in and of itself.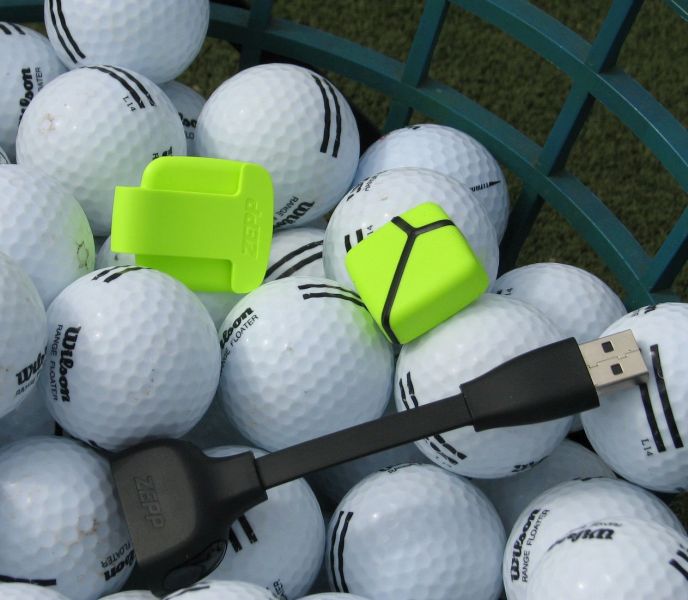 The whole shooting match
Zepp continued the minimalist theme in the packaging – in the box you get the sensor, glove clip, charging cable (USB, natch), a tiny booklet explaining the warranty in multiple languages, and a card directing you to the Zepp website, Apple Store, and Google Play Store to download the Zepp Golf Swing Analyzer app. Downloading and installing the app is a piece of cake. If you've ever downloaded an app, you can download this one.
The app is where the magic happens. Set it up, connect to the sensor with Bluetooth, and you can suddenly know, with the kind of hard, unforgiving data that makes people hate science, exactly what is going on with your swing. The Zepp sensor records your swing in 3D, club speed, tempo, backswing position, swing plane, and if you put your phone in your back pocket, your hip rotation. You can set targets for all of these metrics and the Zepp Golf Swing Analyzer app will score your swings by how close you come to your goals. Here's a hint – try to take that one pass/fail, trust me.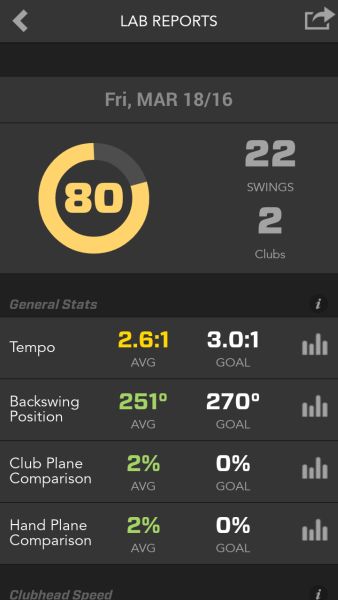 80 is passing, right?
The Swing Analyzer App isn't there just to talk to the sensor, either. The app, which is available from your favorite app store for the low retail price of "free", has a lot of very useful features that don't require the sensor at all. You can watch swing videos of the Zepp pros, take video of your own swing, and even compare your swing video to the pros. There are even the de rigeur swing videos to help you improve, even without the wealth of data that the Zepp sensor provides.
Pair the sensor with the Zepp Golf Swing Analyzer app and you can compare your data with the same data recorded by Zepp pros like Michelle Wie, Fred Funk, Keegan Bradley, and long drive champ Ryan Winther. If looking at your own swing data doesn't make you feel inadequate enough, you can compare it to the pros and see just how far you have to go before you realize your dream of playing on tour. Or the Champions Tour. Or the Symetra Tour.
But it's always darkest just before the dawn, and once you stop sobbing and pull yourself together you'll have all the information you need to start improving your swing, and in fairly short order.
Unless you are truly enlightened, the 3D of your swing will be a revealation. It's very hard to visualize your swing, because you're also the one swinging it. Video recording your swing is helpful, but it can still be difficult to see details. Using the data from the Zepp sensor, the app creates an animated representation of your swing that eliminates all of the background clutter, leaving all of your sins laid bare for the world to see. I really believed that after years of semi-diligent effort I had managed to conquer my tendency to come over the top. The Zepp quickly disabused me of that notion. I'm still coming over the top. You're probably coming over the top too. I don't know why the Zepp app doesn't include a loop of someone, maybe Hank Haney, saying "You're still coming over the top" every time it records a swing.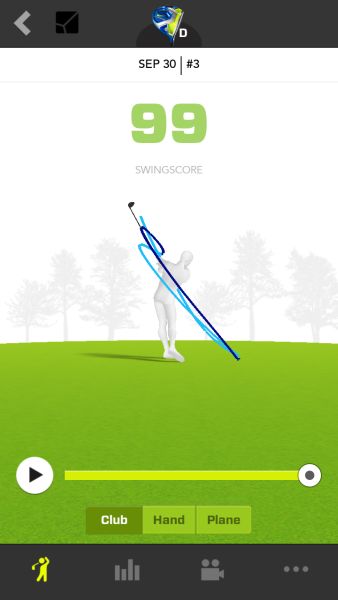 But then things started to turn around. Seeing the image of my swing path really showed me what it looks like to come over the top, and the Zepp analyzer quantified for me just how over the top I was. So I focused on staying on plane, and sure enough my swing plane numbers started to get closer to an ideal zero. Allegedly anyone can learn to wiggle their ears given a little time and a live video feed of their ears, because the feedback loop is simple and immediate. I'm convinced that anyone can improve their swing in pretty short order using a tool like the Zepp analyzer for the same reason.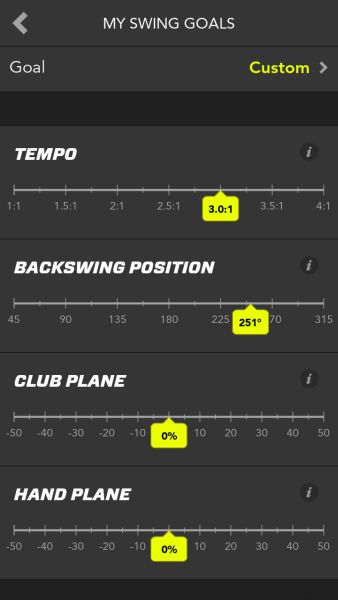 Dare to dream
That's assuming that anyone can figure out how to turn it on. The minimalist packaging doesn't include a quick start guide with little tidbits like "the funky corner is the button. Press it to turn the sensor on so you can charge it before trying to connect to the app." It's not rocket science, but it's not point and shoot either. I'd also prefer the option to use the app without having to fork over my email address or Facebook account. Perhaps a simple "anonymous" mode that doesn't transfer data to the Zepp servers.
These are pretty minor complaints though. The Zepp Golf Swing Analyzer is a simple, easy-to-use way to get immediate feedback on the state of your swing, and to see where your swing differs from the pros, and at a street price under $100, it's a lot of bang for the buck. So if you want to become an expert on the only golf swing that matters, hook yourself up to the Zepp Golf Swing Analyzer, and maybe you can start hitting it more like Stenson, and less like Tinkerbell.
You can learn more about the Zepp Golf Swing Analyzer at their website.