Maide Golf Highland Pants Review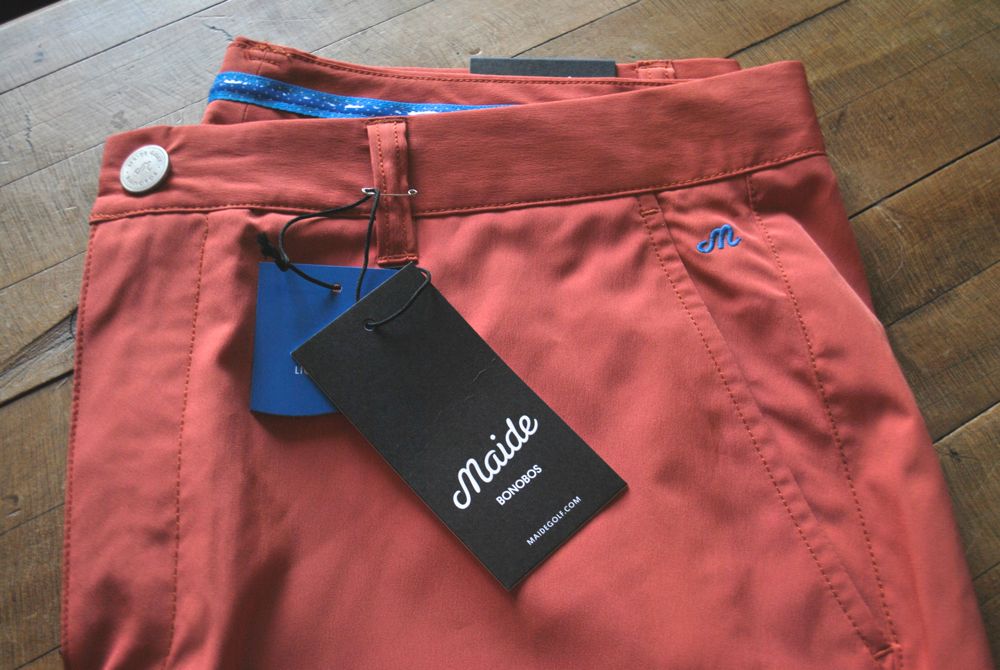 When Bonobos ventured into the golf world a few years ago, I was pretty sure it would not take long for them to become a mid-sized hit. With tons of experience in the casual apparel market, a huge advertising budget, and resources for days, Maide just had too much going for it to fail.
To that end, judging from the website, it appears that Bonobos is almost folding Maide into to the brand at large. So while the Maide pants still have a Maide logo, there is no longer a Maide website – instead Maide is just the "golf" section of Bonobos. This point is not necessarily that important, but I do think it does signal that Bonobos is "all in" with the golf collection.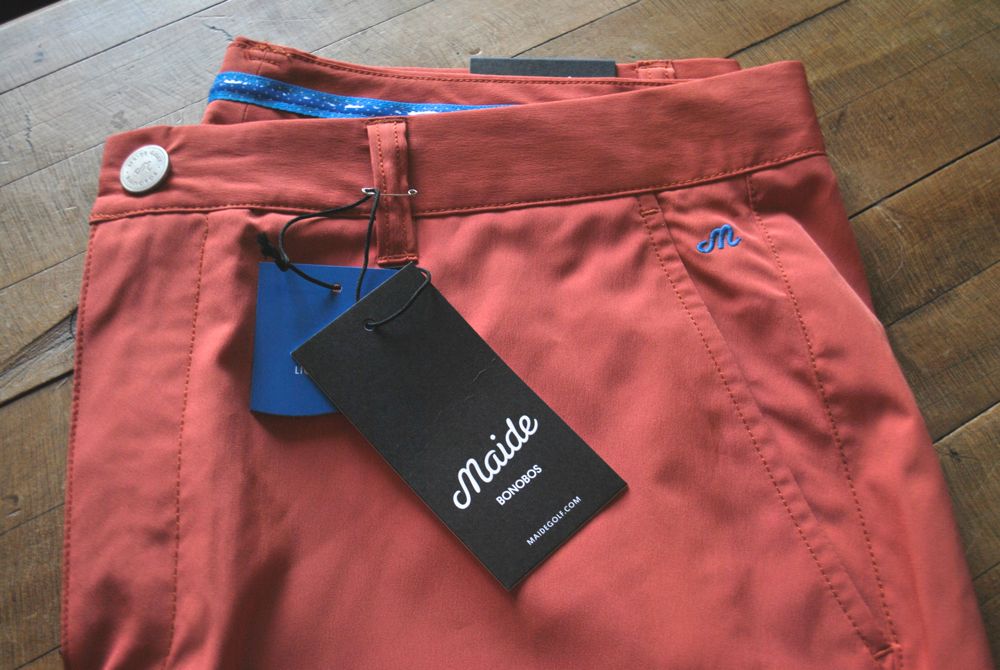 Three years ago I reviewed the first evolution of the the collection, which was solid but not awesome. While I still wear the pants on occasion, the shirt did not hold up very well. The pants, on the other hand, are still in great shape, I just don't love the cut and the material is a little stiff.
Fortunately, Maide has made a bunch of improvements to the line, at least on the pants (I only received pants this time). The biggest change to the Highland pants is the weight. Made from 100% polyester, the Maide Highland pants are tour weight, meaning they are the next best thing to wearing shorts.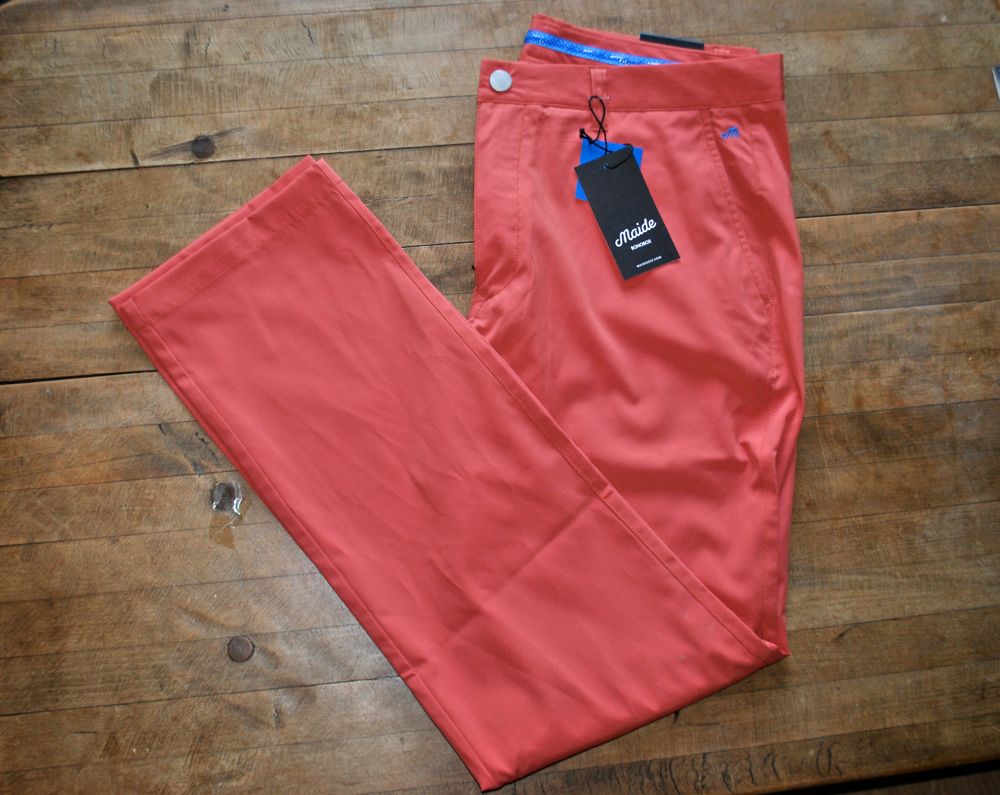 For too many golfers, pants are an afterthought. Since golf is typically a summer sport, guys tend to stock up on shorts and just pull out their khaki pants for fall/winter/spring golf. While that solution is fine, I have found having a couple of really good pairs of golf pants makes a lot of sense.
First off, a well designed pair of golf pants has some features that are specific and useful of the sport. In the case of the Highland pants, there are a couple of examples. Most notably, the Highland pants are water resistant, so getting caught in a little rain will mean you can stay dry and not bogged down with heavy, wet pants. Other solid features include a sticky waistband to keep your shirt tucked in and a snap/clasp that never fails. One note on the sticky waistband: clearly this is becoming a trend as I now see this feature on a number of brands which is a good thing as it really does make a huge difference in keeping your appearance sharp and reducing the amount of times you have to stuff your shirt into your pants.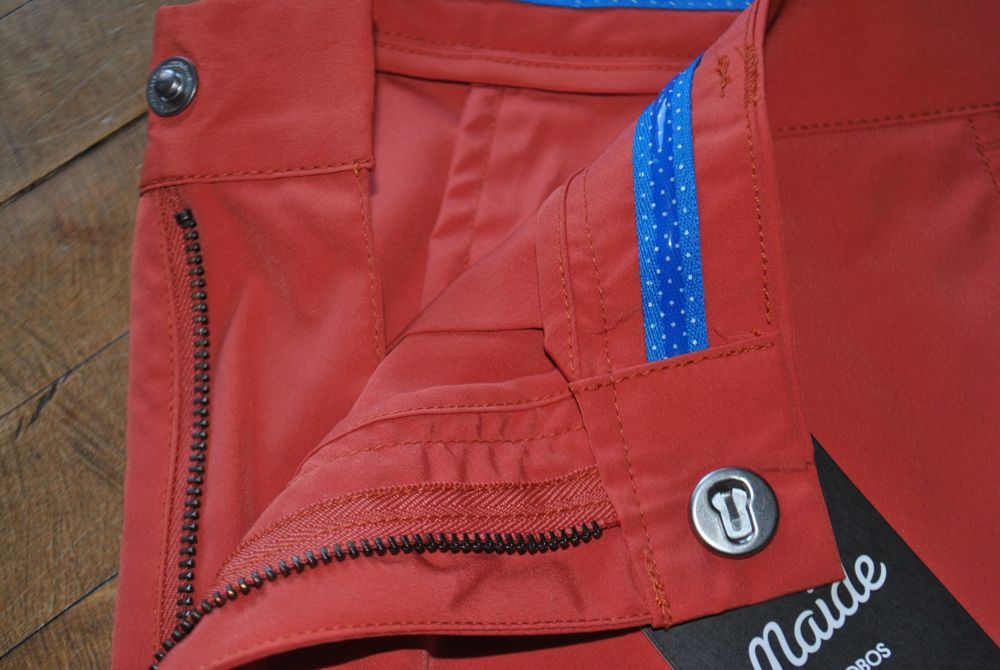 I mentioned that I was not a huge fan of the original Highland pants cut. It's hard to describe, but the material was thick enough that the seams ended up looking a bit stiff and sticking out a bit. With the new lighter fabric, the Highlands hang much cleaner. Plus, because they are backed by a huge company, you can get them in two versions, regular and slim. The version I got was slim (which is perfect for my chicken legs).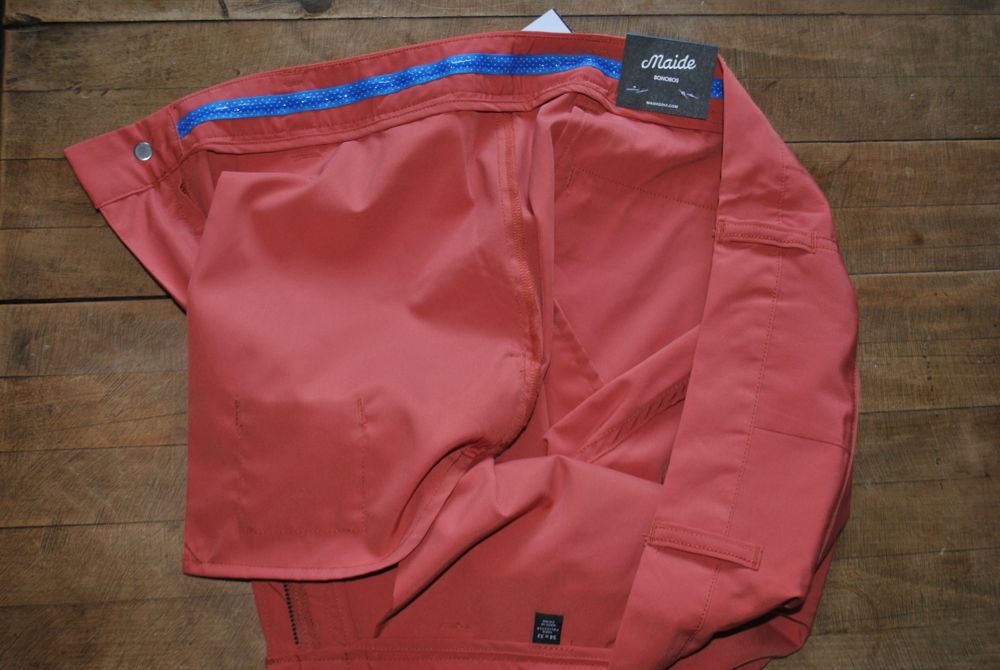 A note on pockets since they can really make or break a pair of shorts or pants. Pockets need to be large enough so that you can easily get in and out of them, since you're fishing out and replacing a tee and ball marker nearly 100 times a round. On the other hand you don't want them to be so large you have to spend 20 seconds actually locating your ball maker in some hidden fold. You can see from the above picture, the pockets are good size. There is a smaller inside pocket on the right side. I know some people hate that feature, but I think it is okay as long as it is not too small. In the case of the Highland pants, it works fine.
One other change that was made to the original Highland pants was the removal of the zipper on the hem. It's probably a preference thing, but I am glad they did so, specifically because I can now wear the Highland pants off of the golf course since the zipper made them look a little "golf-y".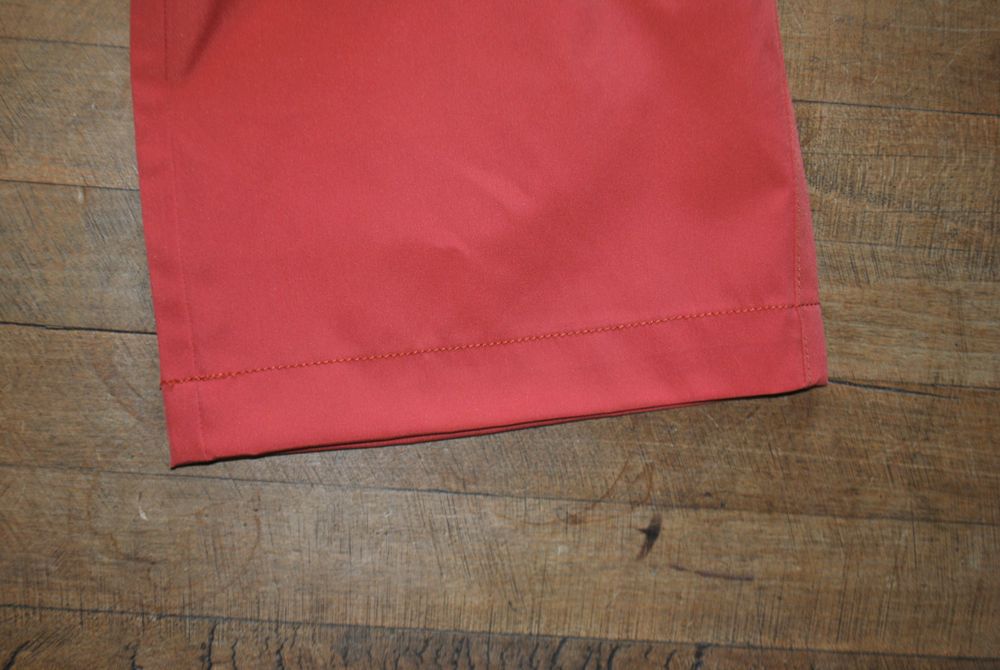 Finally, we have color options. Sure they have grey, navy and khaki but those are no fun. Coral baby! Wanna know who the best dressed guys on tour are… usually not the fellas wearing grey pants. Look, golf day is the day you get to dress up, look sharp, and live the dream. Having a pair of bright colored pants is a ton of fun and they don't look crazy out of place. You can easily pair them with a solid or pattern shirt and look really sharp. Personally, if I wear bright pants, I like to wear a white shirt or something that is not very loud.
The Highland pants run $118 and can be found on the Bonobos website.