Maide by Bonobos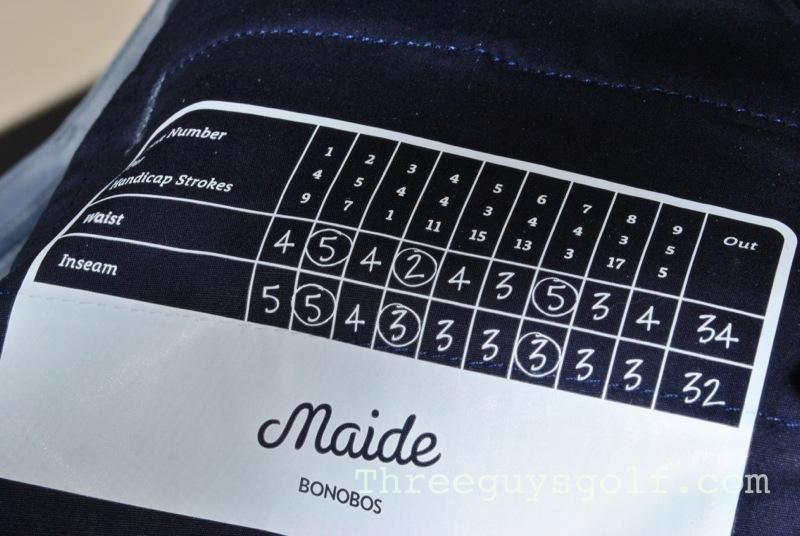 It was hardly a surprise when the king of the khakis, Bonobos, launched a new golf-specific clothing line called Maide. For those of you who have not heard of Bonobos (is there anyone?), you know that they make a pretty straightforward pair of trousers. Known for the flat front and straight cut, the original Bonobos would easily make a great pair of golf pants in their own right but I think many of us want to have "golf-specific" pants. Hence the Maide brand has just enough "golf" details to qualify for "golf pants" but retain the appealing aspects of Bonobos.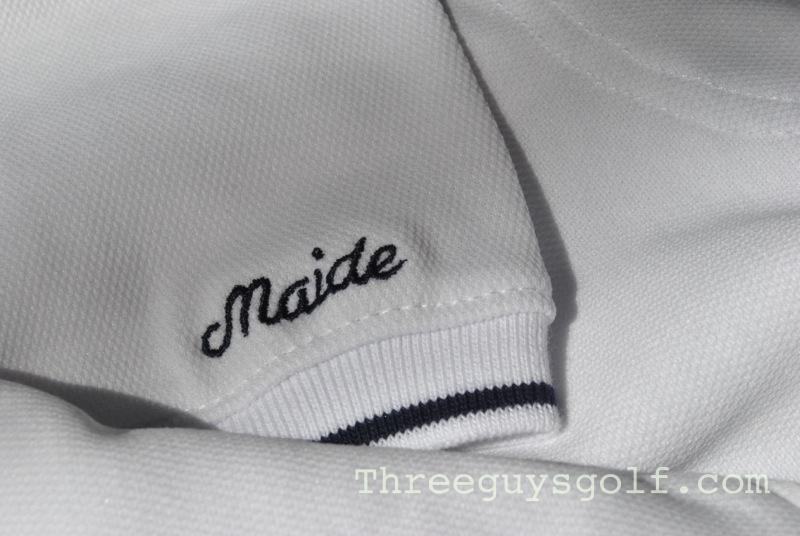 Aside from the details, which we will get into later, what I really like about Maide is they are just solid clothes. Nothing too fancy in either the pants or the shirt, but perfect for looking good while not sticking out. I think the fact that Bonobos has years of experience with this style made it super easy for them to just change some of the material and add a few bells and whistles and boom!, a new line of clothing.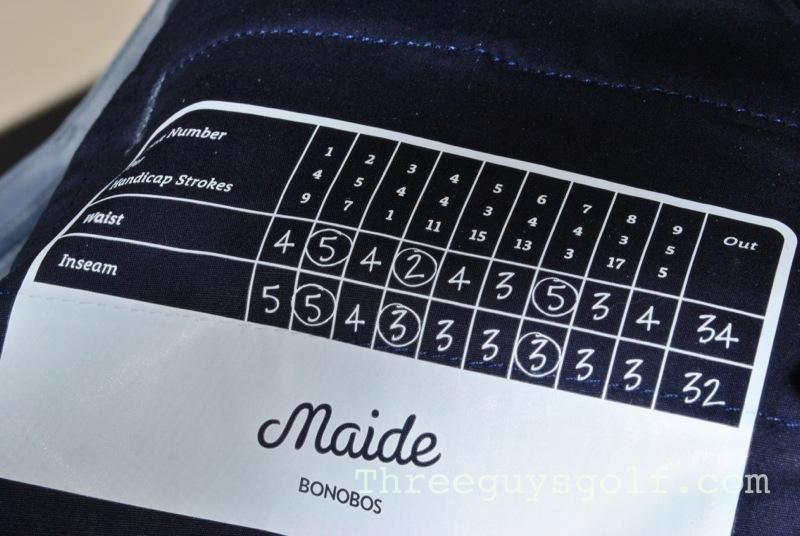 Okay, bells and whistles. First, the pants are made of 100% performance polyester which gives them a bit of stretch and a little water resistance. They also added a zipper at the cuff, a really cool snap, a sticky liner inside the waistband and heavy stitching on the trousers. Finally, they added a mock scorecard that indicates the length and waist size lest you forget they are for golf.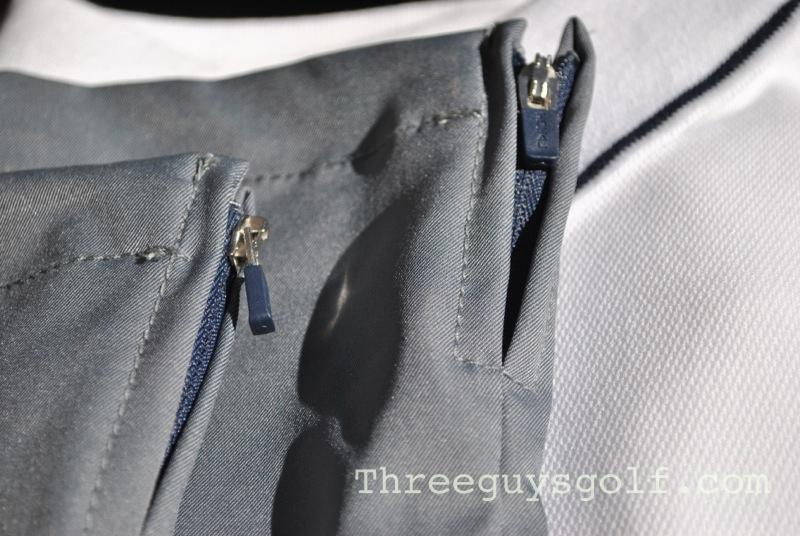 Taken as a whole, the Maide trouser harkens back to the "golden age of golf" with simple lines and straight leg cut. Even most of the colors are basic (khaki, white, blue and grey). They do, however, also offer a bright green and red version as well. All of which can be ordered with specific waist and length dimensions.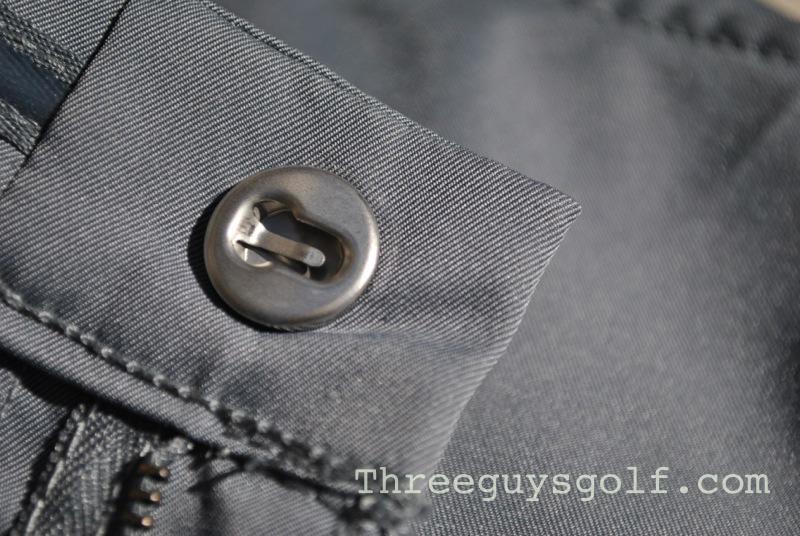 Maide's goal was to create a traditional line of apparel that is forward fashion. To me, that means the cut is basic but with a more athletic cut and improved materials. Interestingly, the Maide Berwick polo has a cotton pique look but in actuality it is 51% cotton 49% poly which means it will do well in the heat but not have that sheer look that many of us are not crazy about. Again, a traditional look but by shortening the arms and smaller collar, they have updated it for a sportier, more hip audience.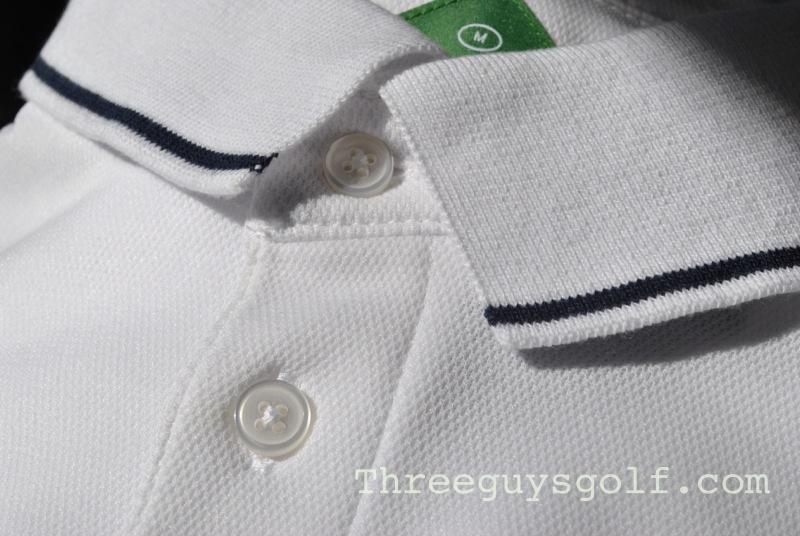 The end result is a really easy to wear, sharp looking traditional golf outfit that comes across as slightly cooler than most. In addition to the Highland pants and Berwick polo, Maide also offers shorts and sweaters. While we did not personally see these items, it would appear that the Barton shorts are just a sawed-off version of the pants. The sweaters, on the other hand, range from traditional solids to striped cardigans, allowing you to add some personality to the solid shirts and pants.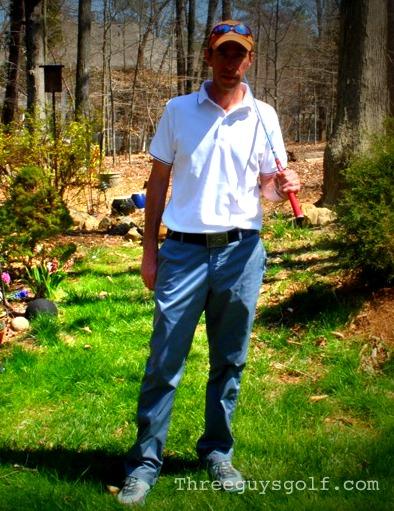 You can see the whole line of the new Maide golf attire on their website.