Puma Titantour Ignite Review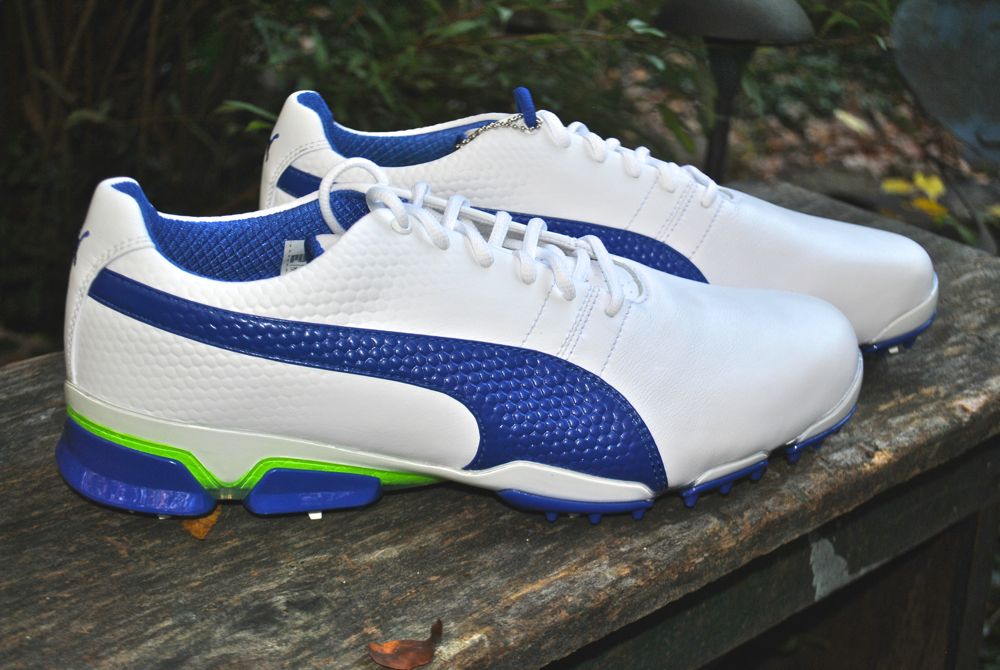 As a kid, you quickly learn the difference between a cool shoe and a "bobo shoe". Not endorsing this form of bullying, but the fact is advertisers have done a great job of making us brand snobs. In my case, (lucky or not), I had hippie parents who saw no reason to get name-brand kicks (smart parents) so I was keenly aware of my bobo shoe status.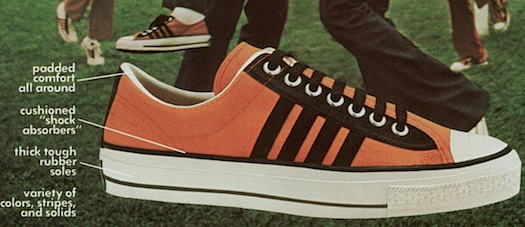 Four stripes better that three right? Sears thinks so, but 4th grade does not!
Ironically, I am now quite comfortable making rash generalizations about shoe brands and their level of quality. While I try not to ever tell someone they are wearing bobo golf shoes, I certainly know them when I see them.
On the flip side, one way I sometimes describe a golf shoe is by labeling it "Tour Level" meaning I would expect to see it worn by guys on the PGA Tour (the opposite of bobo). While I don't have a specific list of features that make a shoe Tour Level, they are typically a given brand's top of the line model and a brand that is commonly seen on Tour.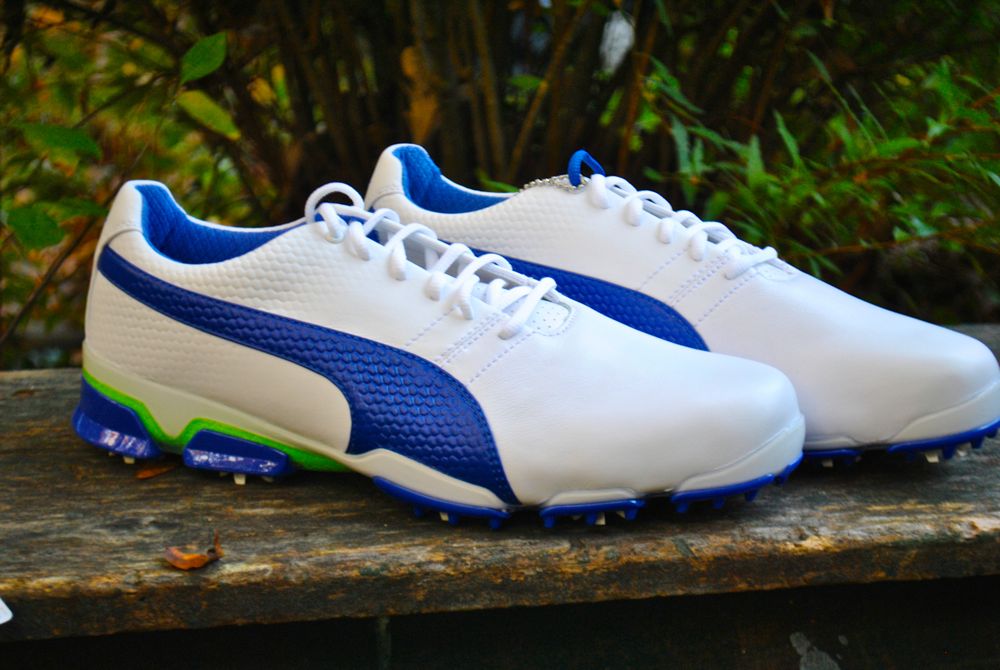 In the case of the Puma Ignite, this shoe is clearly near the top of the Puma food chain (only outshone by the high-top and Premium version). With that said, at $160 the shoe is priced in the premium range and a legit contender to be worn by Tour pros.
So what do you get with a Tour Level golf shoe besides a hefty price tag and the ego boost of knowing you and Rickie wear the same shoe? First off you get quality waterproof leather. Sure, nearly everyone says their shoes are waterproof, but I have had many a "waterproof" shoe that end up letting water in. Not the case with the Puma Ignite. I have worn these shoes in wet weather and come home with bone dry socks.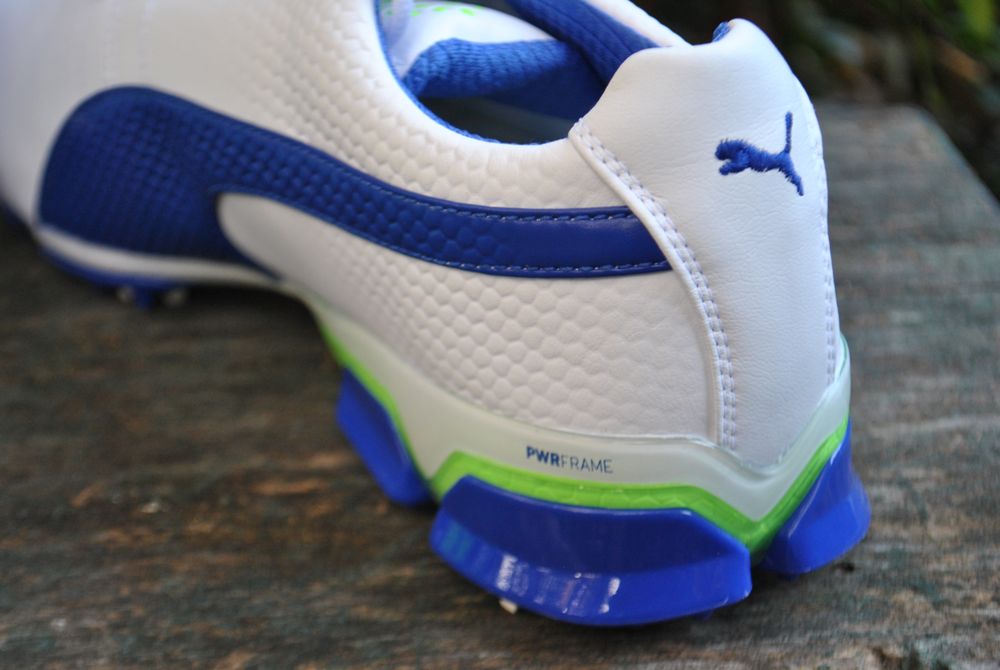 Another feature of a Tour Level shoe is style. They can't look cheap or like they came from Rock Bottom Golf. There needs to be a certain amount of bad-assery to the kicks. For me, I dig the huge Puma branding on the side and the subtle texturing of the leather. When wearing the Ignite you will have a better than average chance of having the best footwear in your foursome and everyone will know it.
Puma has also done a nice job of coordinating colors on the sole and tongue to bring the whole shoe together. My style test for Puma is simply "would Rickie wear them". In the case of the Puma Ignite, absolutely….Tour Level.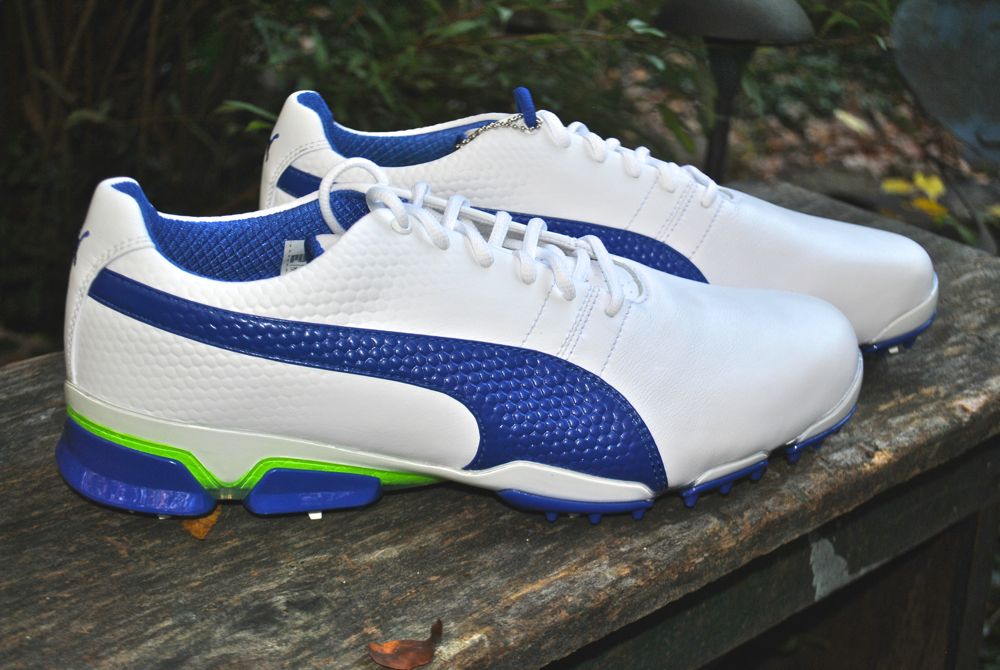 As a comparison, the Puma Biodrive leather spikeless golf shoes…not Tour Level. With that said, I love those shoes and wear them as my daily shoe (they are on my feet as I type). Still, as much as I like the Biodrive, they will never see the fresh cut grass of a PGA Tour fairway.
At this point, you may be wondering why am I so hung up on Tour Level. Clearly I am a brand snob and never got over my 4th grade drubbing, but I also think there is an inherent level of quality that goes into a Tour shoe. Ironically, I rarely wear a Tour Level shoe because one other common feature of Tour Level shoes is that they are stiff and not super comfortable (especially when walking 18).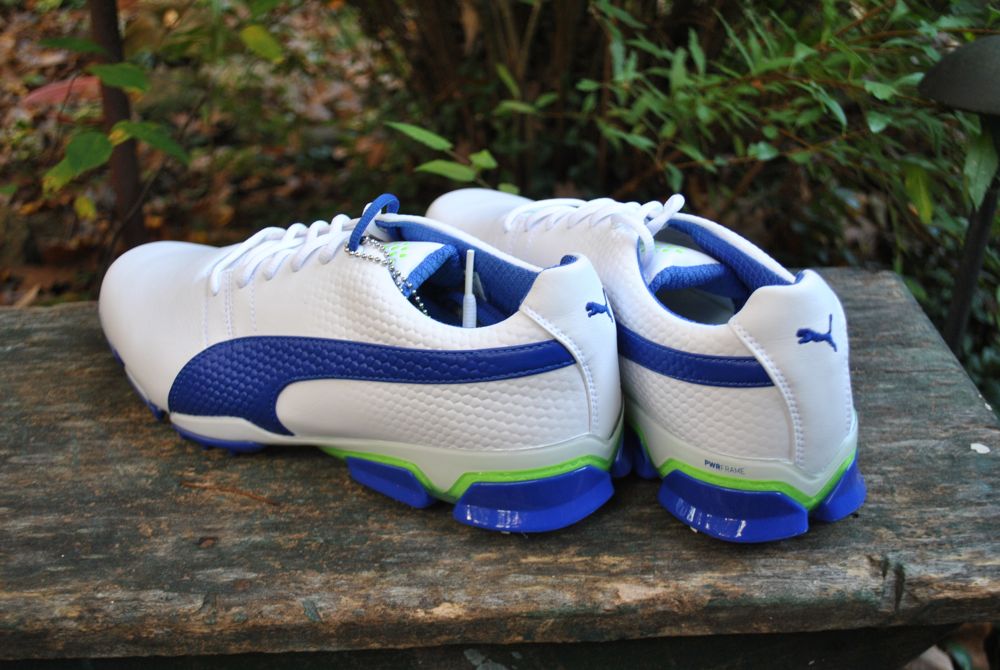 Much to my delight the Puma Ignite are likely the most comfortable Tour Level shoe I have worn. While it may never be my 1st choice as a walking shoe, they can certainly handle the trek and as a riding shoe they are outstanding.  First off, the Ignite is extremely comfortable and light considering the level of structure and materials. One of my measures of comfort is how often I think about the shoes during a round of golf. Keep in mind when I am reviewing a pair of shoes I really try and focus on my feet for the first few rounds. What I found was that I tended to forget about the shoes, meaning there were no discomfort issues.
Structurally speaking, the Puma Ignite are exceptional with a well-shaped body that holds your foot secure and a sole that has plenty of grip. Again, Tour Level traction to handle a 130 mph golf swing.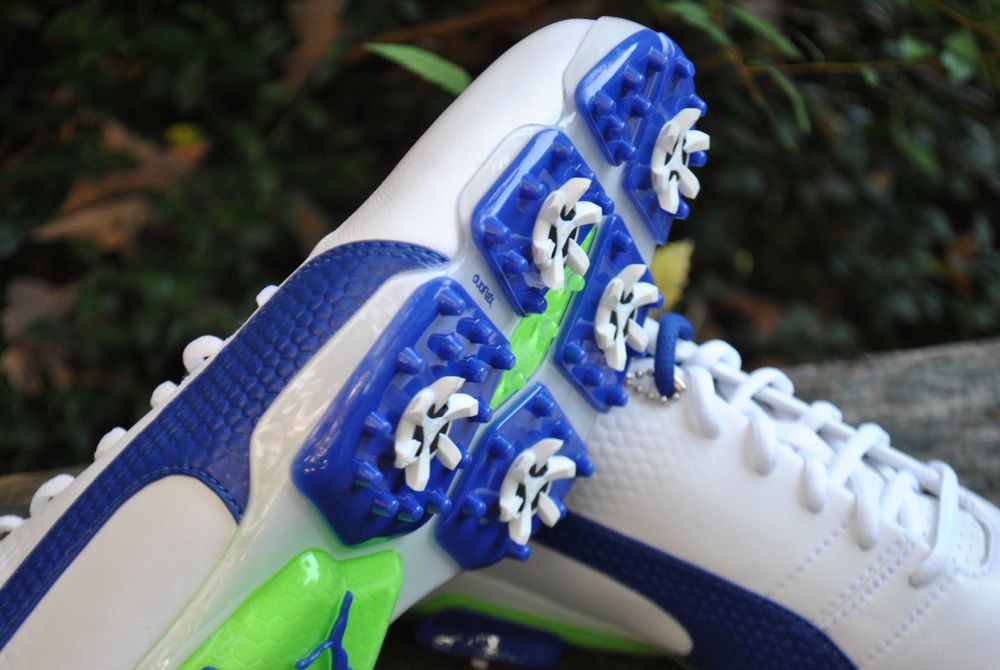 A few notes on the sole. Puma has added a couple of layers of what they call Ignite foam. The first layer is inside the shoe and the 2nd is in on the underside of the shoe. It is my guess that this foam was the primary reason why I thought the shoe was so comfortable even when walking 18.
On the underside, Puma Ignite come with 9 removable spikes that are surrounded with fixed nubs which should help with traction. Despite a signifiant spike sole the shoe has a relative low profile which, in my opinion, is nice.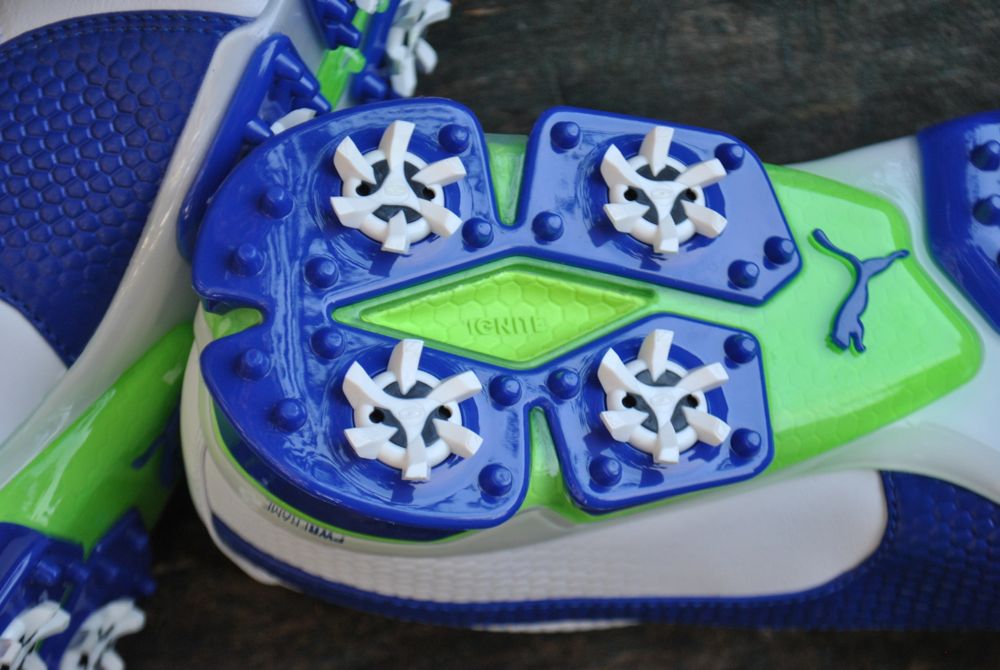 My only small gripe with the shoe is that they did not secure the tongue to the shoe, meaning it does slip sideways a bit. Not as much as some shoes, but you will need to adjust it during the round. At this point I am a broken record, but there in no excuse for not having the tongue secured so that it will not move sideways, none!
Finally, I give the Ignite a 7 on the cleanabilty meter. While the construction is mostly one piece, leather can be tough to keep clean (especially white). There are a number of seams that tend to hold dust and dirt and the sole does wrap around the side a bit giving you a little extra surface to wipe down. With that said, if you are going to wear Tour Level shoes you gotta keep them Tour Level clean…chop chop!