Puma Biodrive Leather Golf Shoes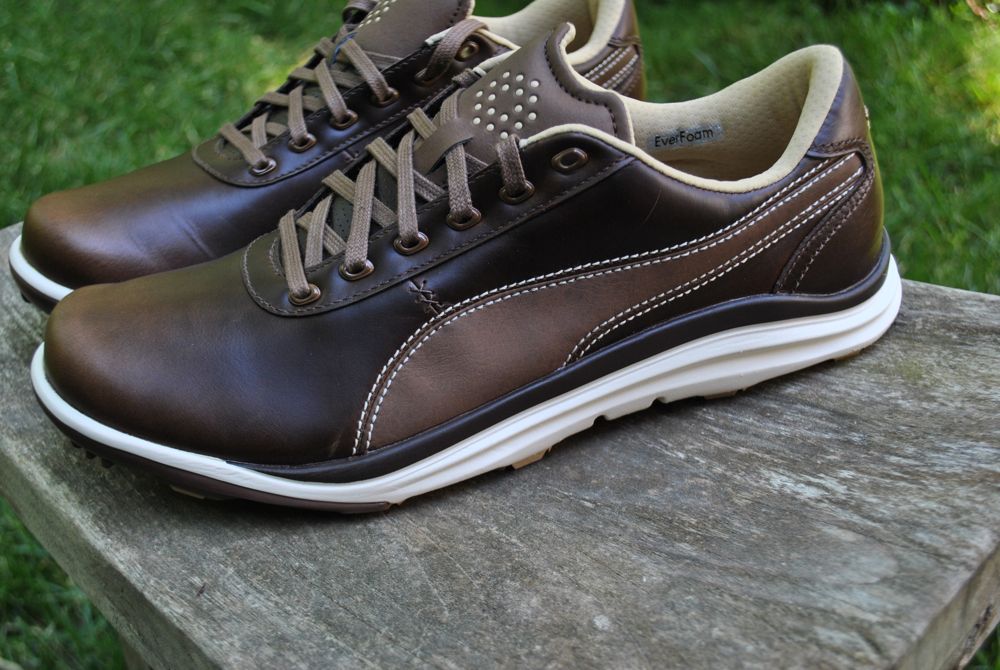 Somehow, after reviewing golf shoes for 5 years, I have never stepped into a pair of Pumas. Thankfully this atrocity has now come to an end. It begins each winter when the new shoe models are rolled out and I make a list of the ones that I think are both cool looking and comfortable. There are always the usual suspects – brands that I know and trust – but it is much more fun to find shoes that I have yet to wear. Like anyone, it is easy to get locked into one company and never venture far from the expected. Not a bad idea if you are totally satisfied, but I can tell you I have found a number of brands that have become my favorite that just a few years ago I knew very little about. In other words, it pays to test drive.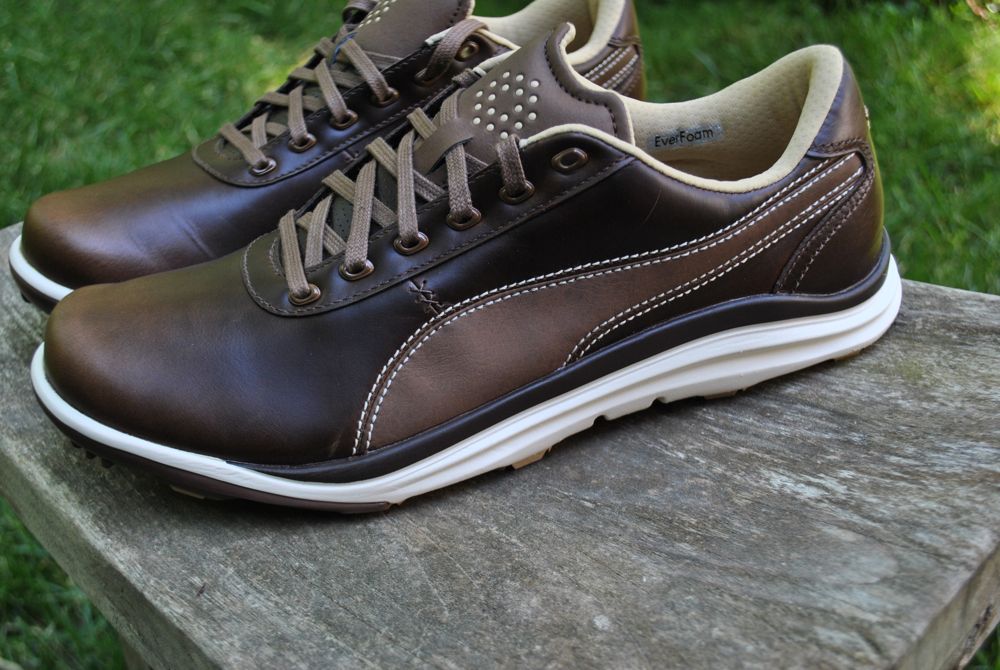 Even though Puma is hardly a boutique shoe maker, I also don't see many people wearing them on the course. The fact that I have never worn them leads me to believe there are lots of guys who, for one reason or another, have never tried on a pair.
Where I do see a lot of Puma shoes are on the hipsters and old guys who love a throwback look. Of course there is ONE guy who does where Puma who is in my opinion one of the best brand ambassadors around. Yes, Rickie Fowler is the crown jewel of the Cobra/Puma sponsorship and his ambassadorship certainly played a role in me wanting to get my hands on a pair of the Puma BioDrive golf shoes.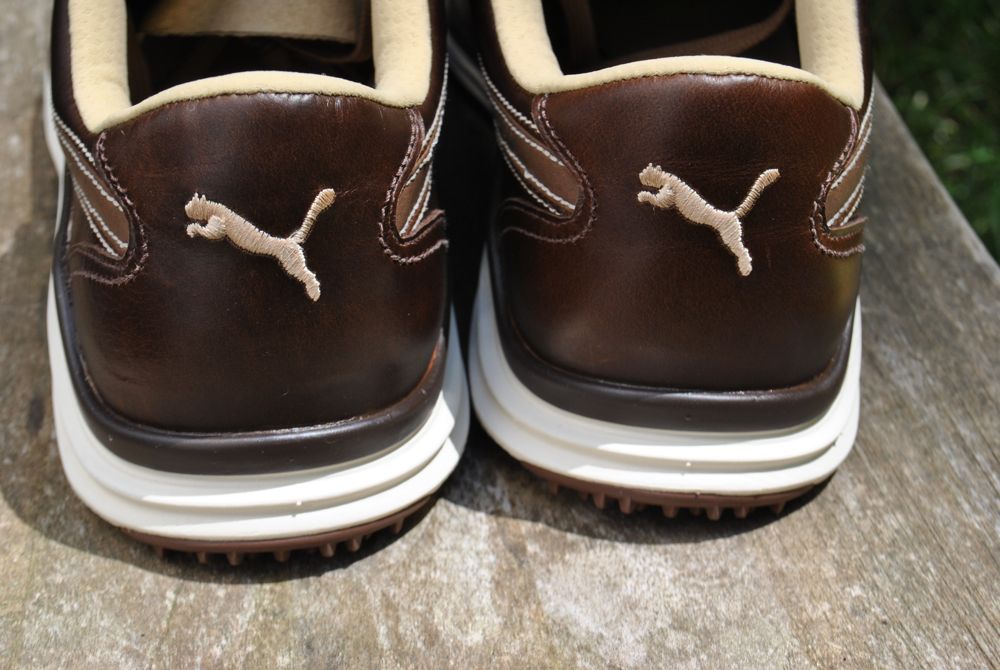 With that said, I am still surprised at the small number of people I know that wear Puma for golf. There is no doubt that Rickie is a marketing force of nature. He clearly has moved the needle for Cobra in terms of equipment and apparel but perhaps not as much for shoes (just a guess as I clearly have no evidence to support this claim). In any case, he is , in my opinion, an inch away from being the most dominant branding force on Tour.
I have written before about my preference for a golf shoe that looks like a golf shoe. They can feel like an athletic shoe or running shoe but I don't want them to look like a shoe you get from the running shoe store. The BioDrive leathers meet that requirement although they would actually look just fine with a pair of jeans. The point is they are slightly dressy.
Not bragging, but I own a lot of golf shoes, which gives me ample opportunity to really decide what features and styles I like. One quite unique style feature of the Puma BioDrive is the toe. Most golf shoes have a pointed or rounded toe. In the case of the BioDrive, they are nearly square which is also the shape of many of my favorite dress shoes. This subtle design is what I think gives the shoe a more formal look, something not often found in a spikeless golf shoe. Additionally, the BioDrive leather looks very premium. The brushed brown is way more sophisticated than nearly every other leather shoe I own.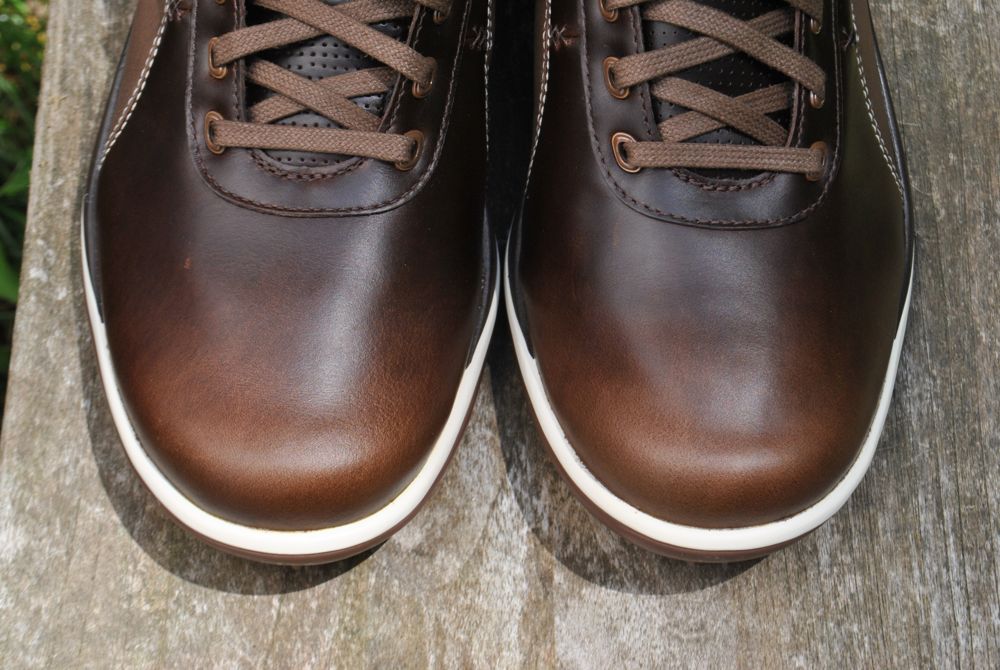 While most people think of Puma as a very loud and bright company, the BioDrives (at least the brown model) are anything but. Dark brown leather with a softer tan sole give the shoe a distinguished look. Plus they are waterproof and super easy to clean, which for me is a big deal. Fellas, please take a few moments to wipe of your shoes after the round. They will look so much better and it is always more pleasant to look down on a pair of clean shoes when putting than a grimy old pair of kicks.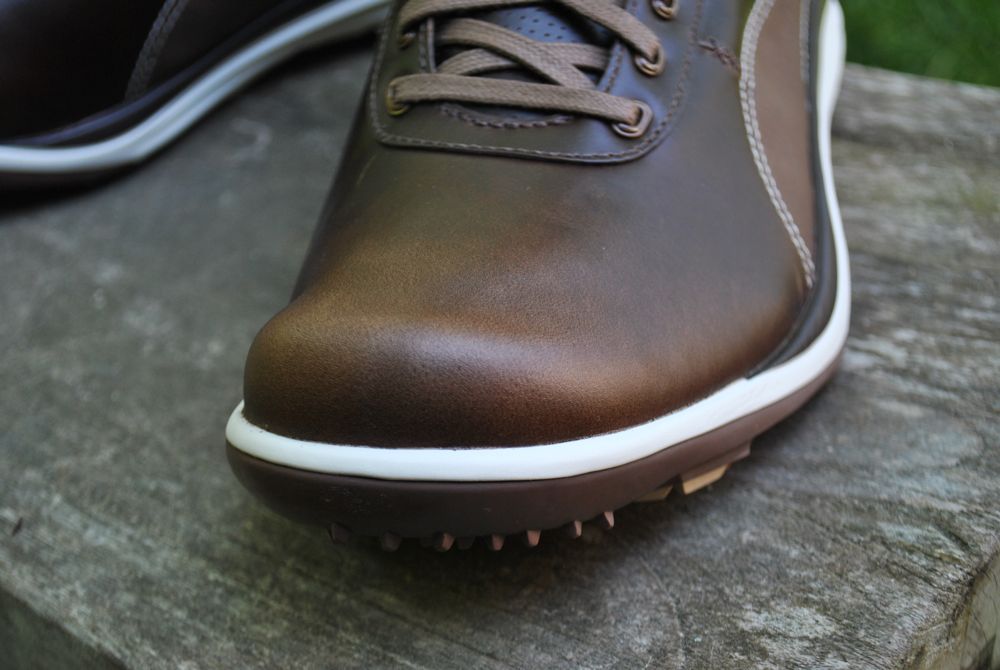 Underneath, Puma has added a traction system that is quite sturdy and resists quick wear. This is particularly important if you walk a lot and wish to keep your shoes for a minimum of one season. I also like the fact that they added a center piece for stability in the middle of the shoe. How much difference it makes is unclear, but the end result is a pair of feet that do not feel worn out after walking 18 holes.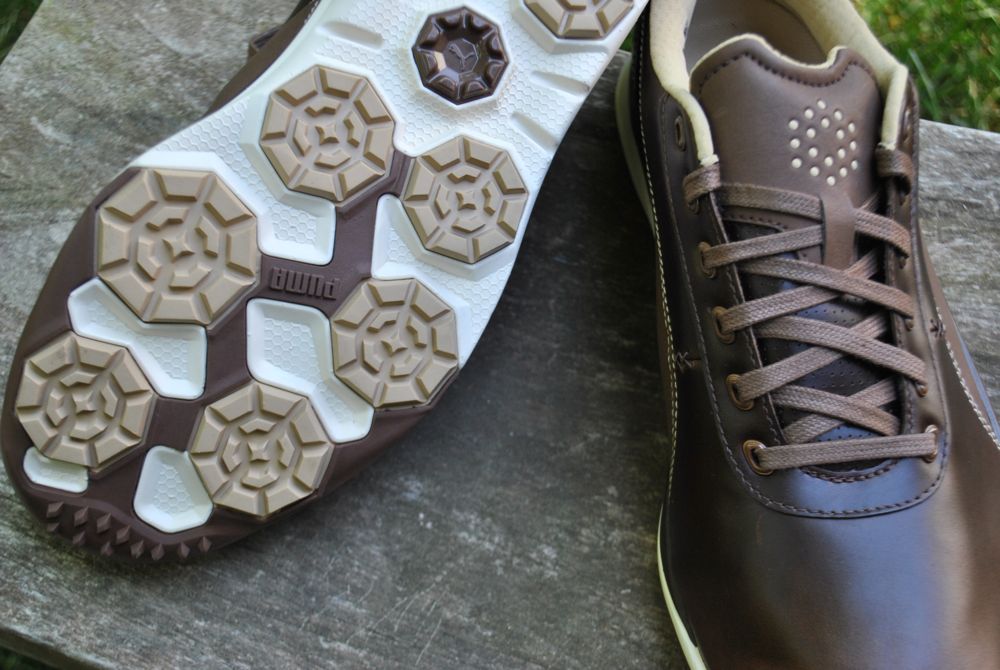 Where the Puma BioDrive shoes really excel is in comfort. I have walked 5 rounds in these shoes and they rival even the most comfortable walking shoes I own. They are not only very light but they are well padded with no pinch points. Additionally, they are very flat with no discernible heel which I think makes a shoe much more comfortable when walking. Size wise, the Puma run exactly the same as other brands.
My only issue with these shoes is the tongue. The tongue itself is designed very well with a cutout to make fitting around your ankle secure and snug. However, for some reason they did not secure the length of the tongue to the base of the shoe which leads to slippage. Honestly, I have no idea why any athletic shoe is made with a free moving tongue. It seems like such a simple detail but I have half a dozen shoes that I don't wear simply because they lack this simple feature. Having to readjust the tongue several times during my round is not exactly akin to Lord Bolton's torture chamber but there is no real reason why it should happen. Ugh, hopefully if I write about this issue enough, companies will start to mandate all tongues secured to the shoe.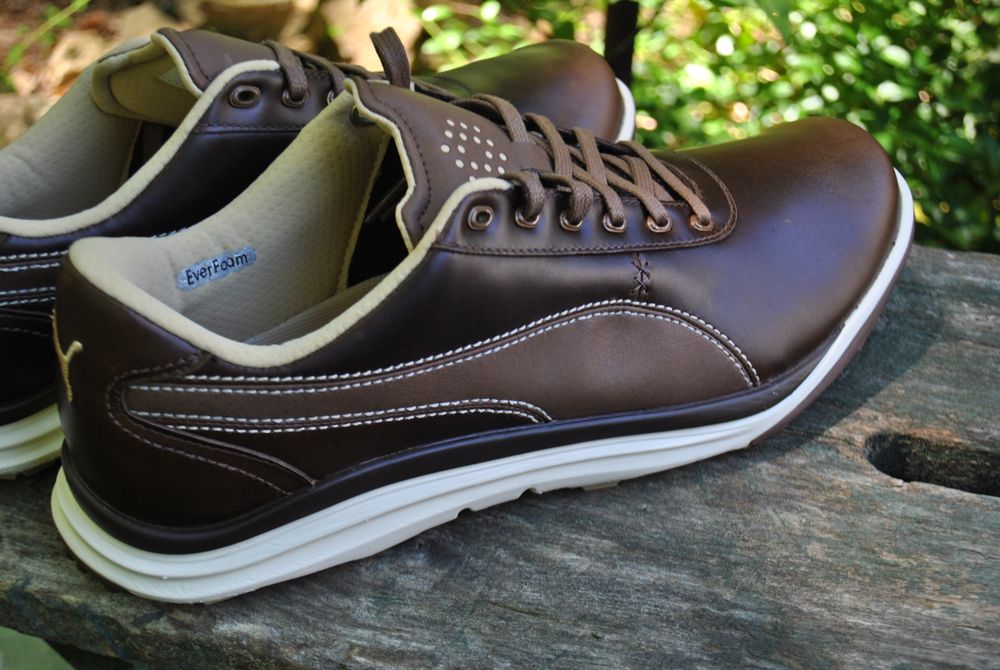 Finally, Puma was kind enough to throw in an alternate pair of laces (in tan) so you can add a little more contrast if it suits you. Either way, I don't think you will go wrong with the BioDrive shoes.
The Puma BioDrive leather retail for $140 and you can see more pictures on the Puma website.