Molhimawk Golf Bag Review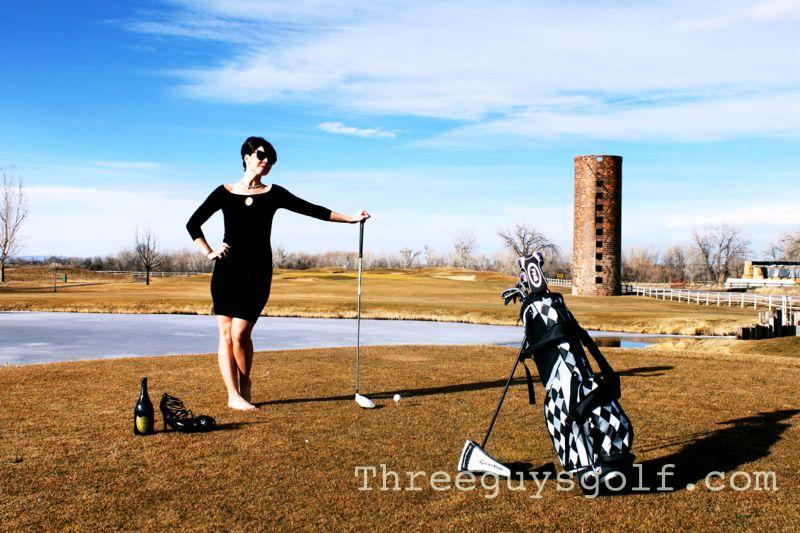 Ping to Prada
A lady with a nice handbag, killer shoes and freshly done hair & nails defines class. I have not quite figured out why we gravitate to accessories like we do but it's a worldly commonality among women.  It's a shame the golf bag industry is so stale when it comes to keeping up with the trends, because if they knew anything about women they'd know we would have to own at least four. Or so I thought . . .
Recently I was in Orlando at the 2014 PGA Merchandise Show and stumbled across Molhimawk. Heard of them? If not, consider this as your introduction. Molhimawk (mol-ly-mawk) is a dream golf bag for the not-so-traditional golfer that wants to make a statement without making a scene. In their words, Molhimawk products are "made for the dapper golfer preserving the integrity of classic patterns, without sacrificing flare". This Northern California company has gotten it right, finally!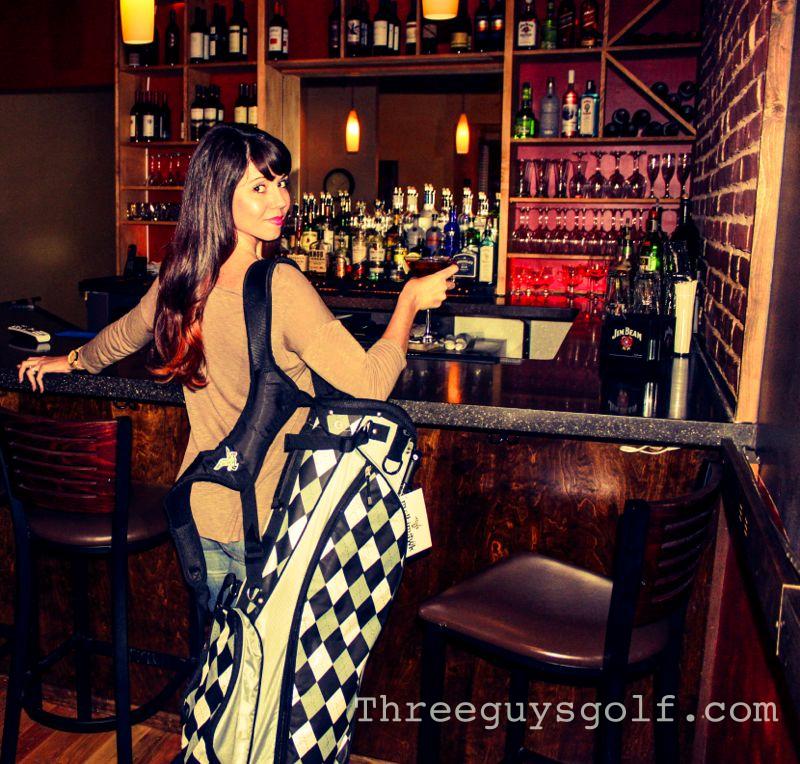 I had the pleasure of having a couple drinks with Mitch, one of the founders. I love when I can meet the creators behind the brand; it tells me everything I need to know about their products. Mitch is very real – a laid back, blonde haired, easy to talk to guy. He isn't pretentious at all yet exudes just the right amount of professionalism and poise, and that lets me know he will be successful. When I first met Mitch, he had a big grin on his face and was wearing a "MITCH IS COOL" t-shirt; if that doesn't state I'm approachable than I don't know what does.
What I really like about this team of guys is that they have adopted the ever so classy argyle pattern and added a modern day flare by creating artistic club compartments and using a lightweight durable fabric that will last. There are 5 club compartments, 3 zipper pockets, a mesh drink holder, padded shoulder straps, it is made with waterproof fabric that will be very easy to keep clean and a handle on the front of the bag and the base.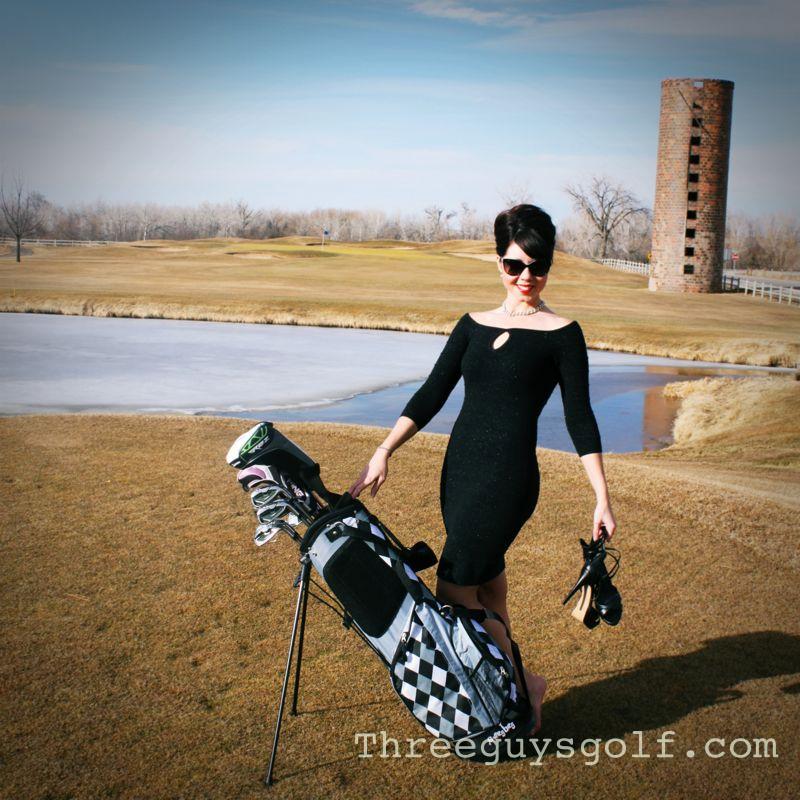 This bag screams class, while quietly hints I still like to party. They understand that the average golfer doesn't necessarily need all of the bells and whistles; we just want it done well and right. What is right? Well when we're talking bags, you don't want to go too far from traditional functionality; clearly the bag needs to hold your clubs, have a fair amount of pockets, have wide comfortable shoulder straps and be lightweight. Molhimawk has delivered on all of these things well. One of the things the industry has missed the boat on: introducing new patterns and new textures. What makes the Molhimawk bags modern is the new fabric design and what makes them classy is the relationship with solid colors and traditional patterns.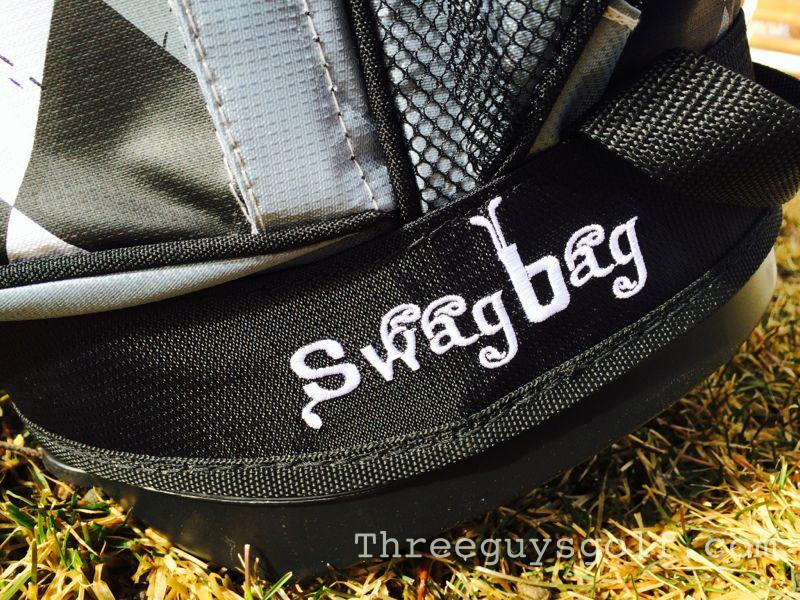 I have seen some bags attempt to be different by using a noisy fabric that covers the entire bag, in my opinion that can be overpowering. The argyle prints that Molhimawk has chosen are timeless and well proportioned. I would love to see them bring on additional fabrics like hounds-tooth, chevron & herringbone. These fabrics are making a big comeback, and while all being somewhat uniform, they each exude a different energy that will allow the golfer to express themselves through design. These bags are done well, effortless yet different enough to have a presence.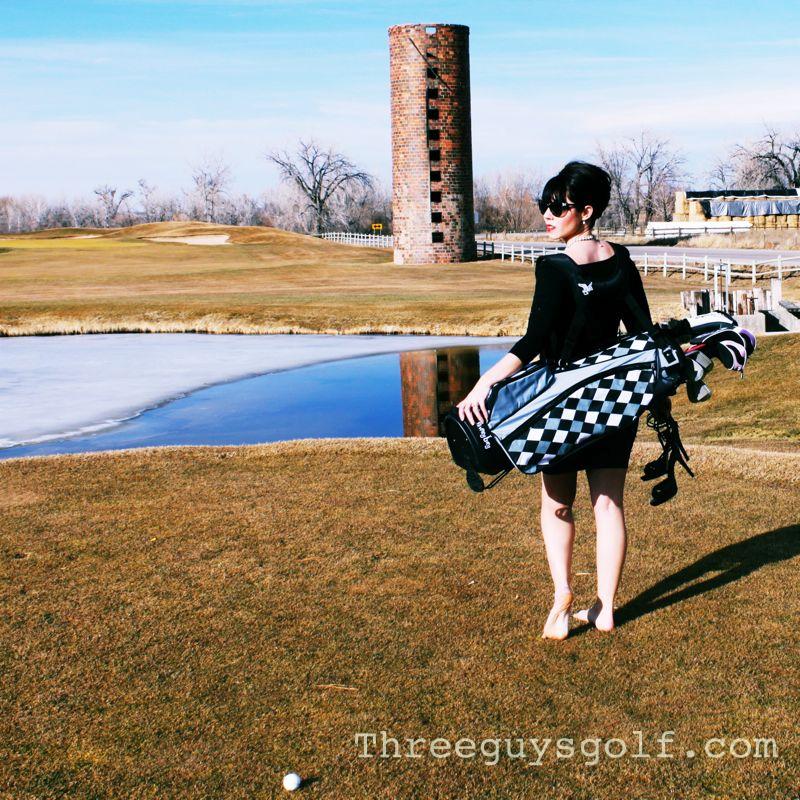 Let me step back for a moment and recant a recent trip I made to the Prada store in Manhattan. I walked in with my head held high and said I'm looking for this type of bag. I held up a screen shot on my phone I had snapped a couple months back. They brought me a gorgeous bag with a very affordable price of $3700.00!! HA! Of course being me . . . instead of saying "I can't afford that ridiculous price". I smiled and said "I'd prefer if it was patent leather instead of textured leather and a deeper shade of red. Possibly next season?!" As I walked back out onto the busy street I kept thinking about that damn bag and how there is definitely a difference between a cheap bag and a Prada bag but is it really thousands of dollars of a difference??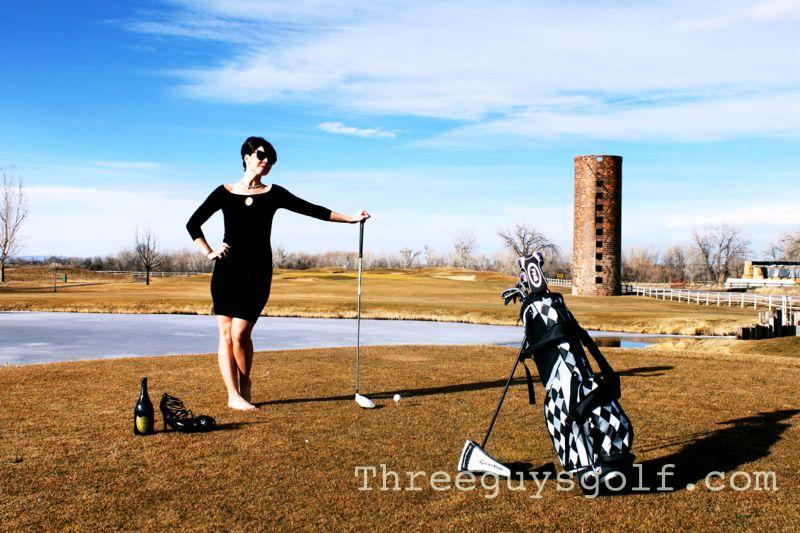 What I've realized is that things are priced because of the energy demand. There are women that crave the feeling a Prada gives them, not necessarily the leather it's made of. What that also tells me is there are more women that think they only deserve or can afford a discounted Coach purse or some cheap kohl's bag than there are women that think they deserve a Prada. Money can be manifested easily if you believe you "deserve" an abundant life. Why do so many of us think we don't? I'll admit it, I want that damn Prada! Will I get it? Probably! Will I go in debt getting it, heck no. It will come because I am not attached to the price tag but to the energy around carrying a bag of quality.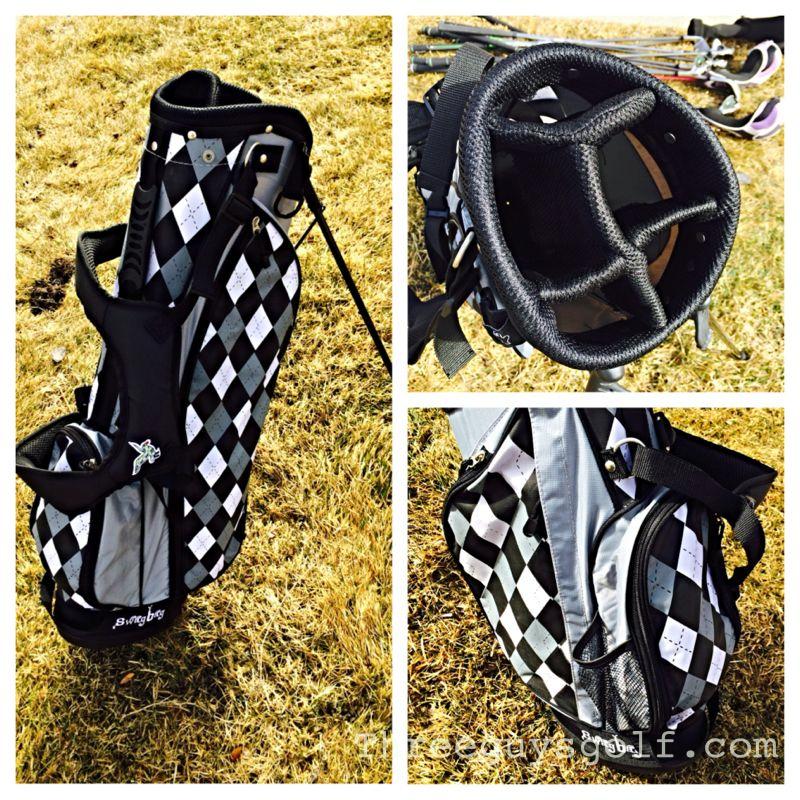 I get that same feeling when I walk onto the course with my timeless black, white & gray Molhimawk bag. I see people look and wonder 'where did she get that bag?', a feeling us women love. It's not about the price tag, it's about the craftsmanship, the integrity behind the name, and most of all the feeling that you possess when carrying it. It may not be fair to compare Molhimawk to Prada because they are on very different scales but the reason for my analogy is to showcase that these California boys have figured out how to incorprate the feeling of individuality & class into the golf bag world. I believe they are onto something and if they continue to move forward they can increase they're quality of fabric and add unique features that are limited to a higher class, while still providing the new casual golfer with artistic options that don't break the bank account. As of now, you can get the look for around $100, and you will not find a better value for your money. For years my clubs have lived in a Ping bag . . . nothing is wrong with Ping or their bags the same way nothing is wrong with a Coach or their bags, except that everyone and their mom carry one. So if you want to blend in with the crowd, if you like predictability and you don't mind succumbing to mediocrity, then keep what you have. However, if you're ready to step up your game and adopt the idea that we deserve to express our individuality and have the right to feel, look and dress the way that makes us feel unique, then I suggest you check out Molhimawk today. See you on the course.