Molhimawk Swag Bag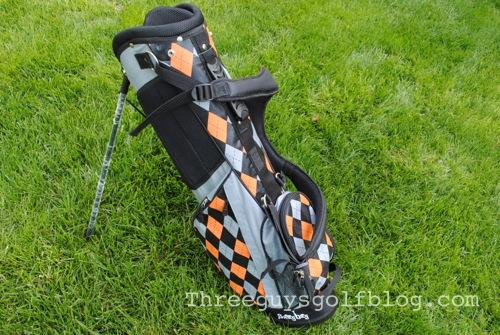 Molhimawk SwagBag: Plastic or Paper? Yup, bags are a staple of our life and one piece of equipment all golfers must have. During my visit to the 2012 PGA Merchandise show, I got the opportunity to meet with the founders of a new golf bag company called Molhimawk.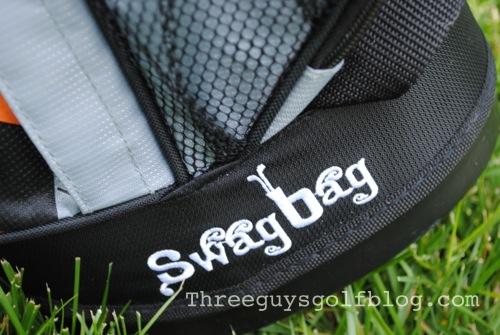 While it would seem that the golf bag industry is pretty darn crowded, founders Mitch and Dave are hoping that the unique style of the Molhimawk bag will find its place among all the big boys. The bag we recieved was the orange and black "Swag Bag". At just $99, the Swag Bag targets those looking for a well made, good looking utilitarian golf bag.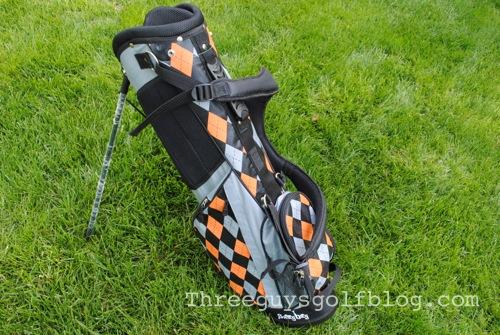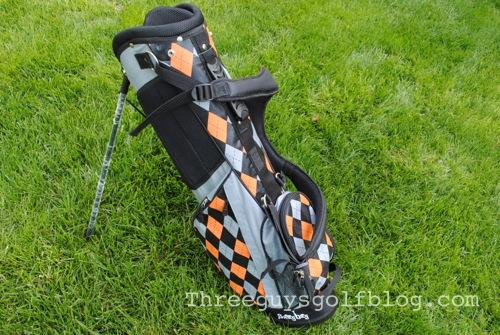 The construction of the bag is solid and provides 5 slots for club organization. It has three standard pockets, a valuables pocket lined with soft material and a water bottle holder. What stands out about the Swag Bag, however, is that it is super light, just 5 pounds and only 36″ tall. Given the small profile, this makes the Swag Bag perfect for juniors or anyone who drives a convertible.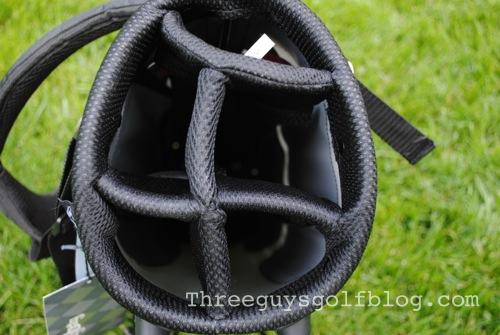 While on most days I like to have a bag that has 25 pockets and room for a 12 pack, there are times when I enjoy just taking out the basics. For example, I will sometimes carry a simple bag during a late afternoon round with my son and after each round I am always struck by how refreshing it is to feel so unburdened. This, I think, is the essesence of the Swag Bag: simple, stylish and fun.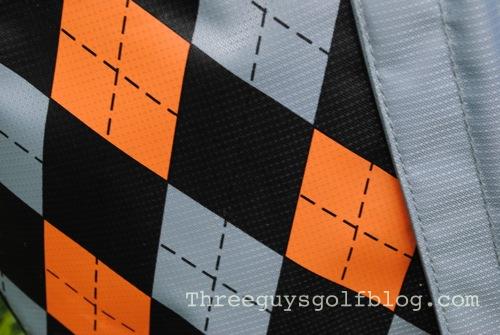 With guys like Rickie Fowler bringing in a new generation of golfer, I think Molimawk may be onto something with their hip patterns and bright colors. So while us middle agers may not "get it", if my 13 year old son is any indication, I think the Molhimahk will be a hit . . . let's face it, no kid wants a bag that looks like his old man's.
You can see the whole line of Molhimawk products on their website.