Harry Taylor Wedge Review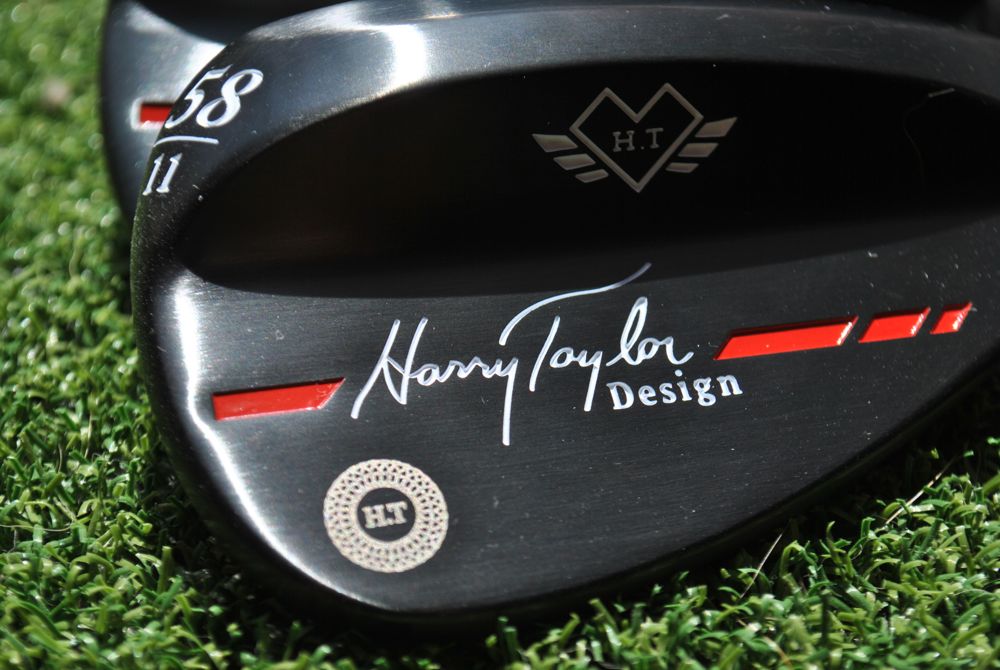 The original Star Wars premiered in theaters on May 25, 1977. That's 39 years ago next month. When it came out, my cousin and I went to see it in the theater. Four times. In a row. We made lightsabers out of the bamboo that grew in front of our grandmother's house and bashed each other with them until they splintered, then made new ones and did it again. I'm not sure how we managed not to put each other's eyes out, but nearly 40 years later we do, in fact, need both of the lenses in the reading glasses that we each keep close to hand (although I still say I could totally rock a monocle.)
Star Wars: The Force Awakens is out on DVD this month. Even though my son and I have seen it twice in theaters, we have planned a viewing event for a night when my wife and daughter are away (because despite being clearly my child in her bad eyes, unruly hair, and scathing wit, my darling daughter doesn't share my love of Star Wars). Because that's how Star Wars is – no matter how many times you've seen it, if it's on you're going to watch it again, and The Force Awakens has absolutely nailed the vibe that made the original a rite of passage for me. And despite all of the technological advancements between my Star Wars and my son's, at the heart of The Force Awakens is the lightsaber. "An elegant weapon, for a more civilized age."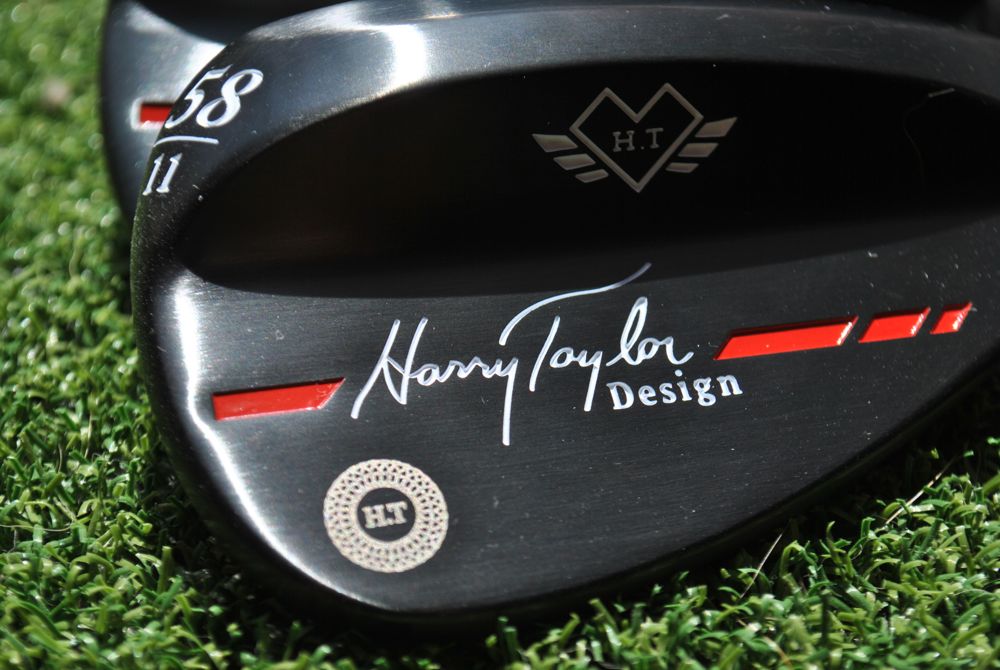 Which brings us nicely to the wedges I recently received from Harry Taylor Golf. In a market where equipment manufacturers are constantly trying to eke out the last iota of performance by implementing more and more technology, Harry Taylor wedges are elegant weapons, for a more civilized age.
On paper there's nothing remarkable about the new wedges from Harry Taylor Golf. Harry Taylor has a long history in the equipment business, designing clubs at then-new TaylorMade with Bob Vokey (yes, that Bob Vokey), working with Barney Adams to launch Founders Club, and helping Mizuno establish their position as the pre-eminent forged iron in the US market. He also played on both the PGA and Champions Tours, so clearly he knows a thing or two about golf clubs and the club business. So why are there no eye-popping numbers or whizbang jargon on the Harry Taylor Golf spec sheet?
Look closer, young Padawan, and read between the lines. Here, in the far right column of the listing for topline width, scoreline width and depth, and pitch, is a heading you don't often see on a wedge sheet: "Tolerance." And the numbers in that company are vanishingly small. 0/03 to 0.08mm variance in all dimensions. That is literally less than a hair's breadth. There's technology in these wedges, you just can't see it.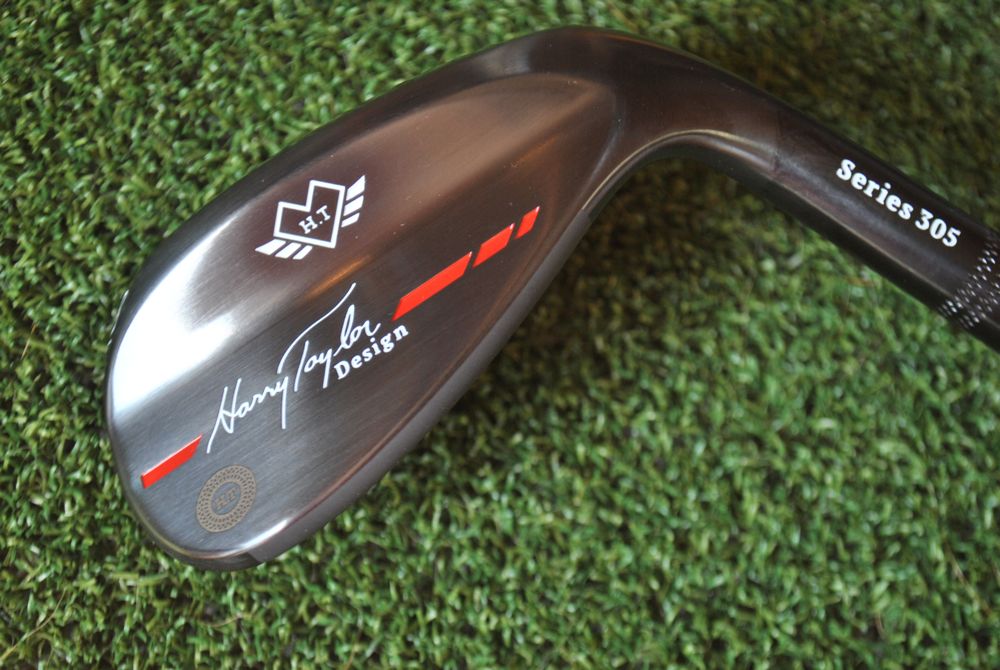 There may be nothing remarkable in the first glance at the spec sheet, but the first glance at the wedges themselves is nothing if NOT remarkable. My samples have the black finish with Harry Taylor's red and white paint fill, and they are simply gorgeous. All of the lines are crisp, all of the flats are unblemished, and the paint is immaculate. These wedges weren't knocked out of a mold, bead-blasted, and sent to the paint booth – they show all the signs of having been crafted by people who care about what they're doing.
The shape is classic wedge, with a high, round toe, generous bounce, and the popular C grind sole used on some of the most popular wedges on the market. Harry Taylor Golf doesn't offer options on either bounce or grind – every loft (2 degree increments from 52-60 degrees) comes with a modest bounce and C grind sole. That's what the club was designed for, and it works.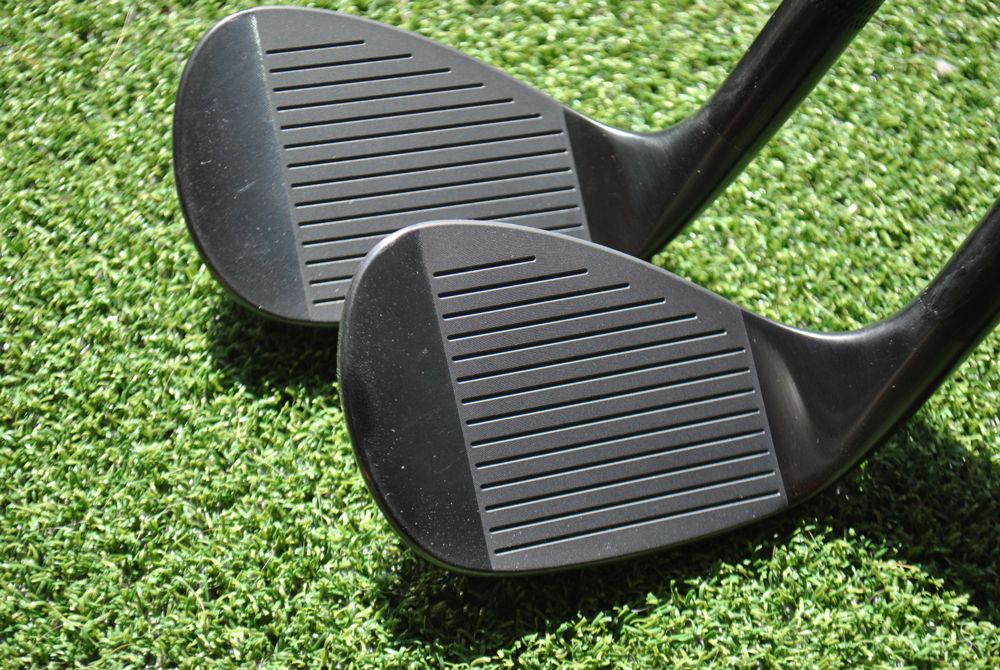 Would this face lie to you?
Another area with neither option nor complaint is the Dynamic Gold S300 shaft. I'm used to seeing "wedge flex" shafts, but Harry Taylor thinks that the medium flex DG shaft optimizes the ball flight, and I certainly have no complaints in that department. I frequently have difficulty flighting my wedges quite as low as I'd like, but I've been very pleasantly surprised at how well I've been able to control the trajectory of the Harry Taylor wedges. I'm no Zach Johnson, but I feel comfortable hitting whatever shot I need to, whether I'm knocking the ball down or trying to hoist it up and stop it quickly, and I've been very pleased with the results.
Part of that no doubt comes from the feel. Harry Taylor wedges are made from 303 Stainless Steel. You know what else is made from 303 Stainless Steel? A very recognizable line of high-end putters known for their soft feel. I've never taken a big windup and hit a fancy, 303 Stainless putter as hard as I could (that I'm willing to admit to in print), but I imagine that it would feel very similar to hitting a Harry Taylor wedge – soft, smooth, and oh so sweet. Wedges are all about feel, and Harry Taylor Golf delivers that in spades.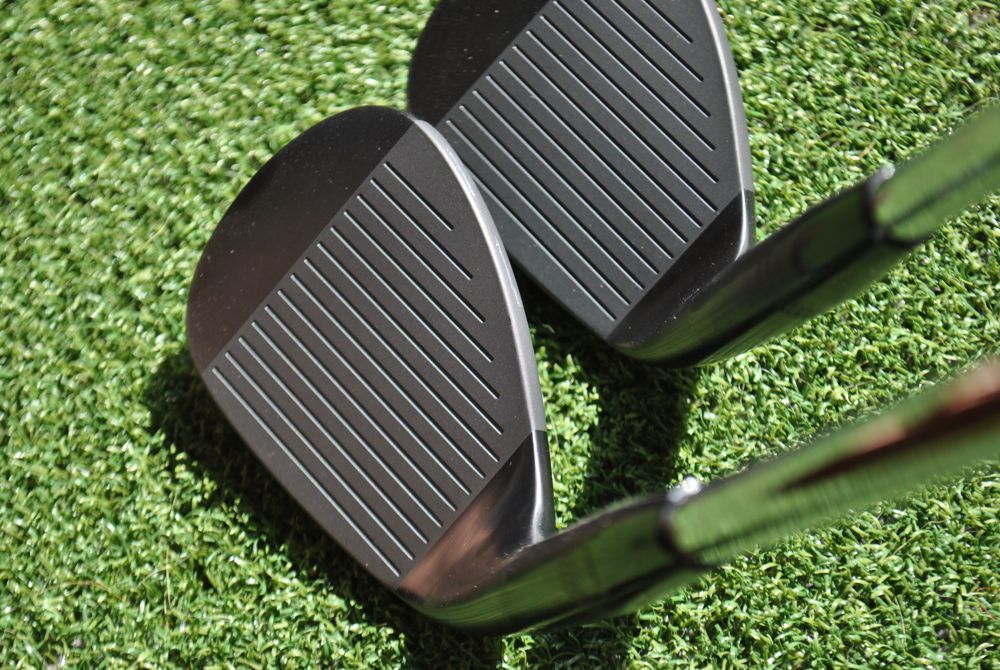 The feely bits
The soft feel gets from the head to your hands via the aforementioned DG shaft and a Golf Pride Tour Velvet grip, also a deliberate choice by Harry Taylor – he claims that the soft TV grip promotes light grip pressure, and I could really tell just how good a strike I'd made on the ball. For me, good feedback in the hands makes it easier to keep my head down – if I already know how I've hit the shot, I don't need to look.
So the soft feel and good feedback set up a positive feedback loop – hitting good shots gives you the confidence to hit more good shots, and my wedge game has definitely improved since Harry Taylor Golf showed up in my bag. I asked them for 54 and 58 degree wedges, and they are the perfect complement to the 50 degree Gap wedge at the bottom end of my iron set. The 54/58 degree combination has really filled a need. The 60 degree lob wedge I had been carrying always seemed to be just a few yards short of what I needed for my approach, forcing me to try to take something off my 56. Taking something off=decelerating, decelerating=chunking a wedge. Being able to pick the "right" club and swing away has put me a lot closer to the pin, and with a good full swing the 58 degree doesn't give up any usable stopping power to the 60, and did I mention that the 303 Stainless head feels like butter?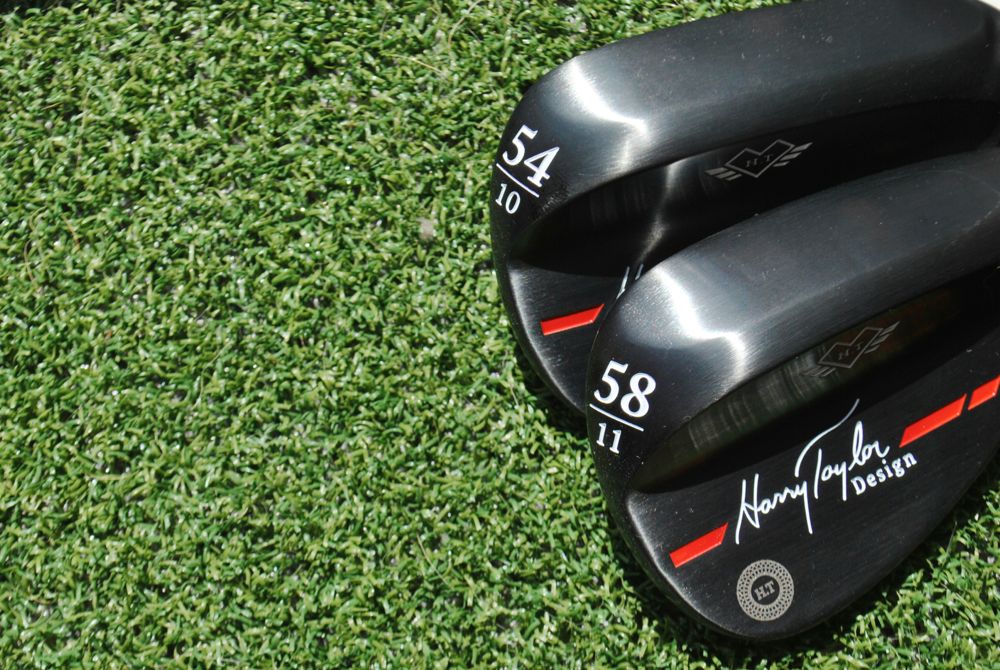 Choose wisely, swing hard
I'm not against technology – I love my adjustable driver, and my soft, spinny golf balls. I even love my speed pockets. I'm all for gaining distance and accuracy, and technology has delivered those gains in spades, but when things get up close and personal, I'm going to be reaching for my new wedges from Harry Taylor Golf – elegant weapons, from a more civilized age.
Learn more about Harry Taylor Golf, including their Share the Love marketing campaign, on their website.