Linksoul Apparel Review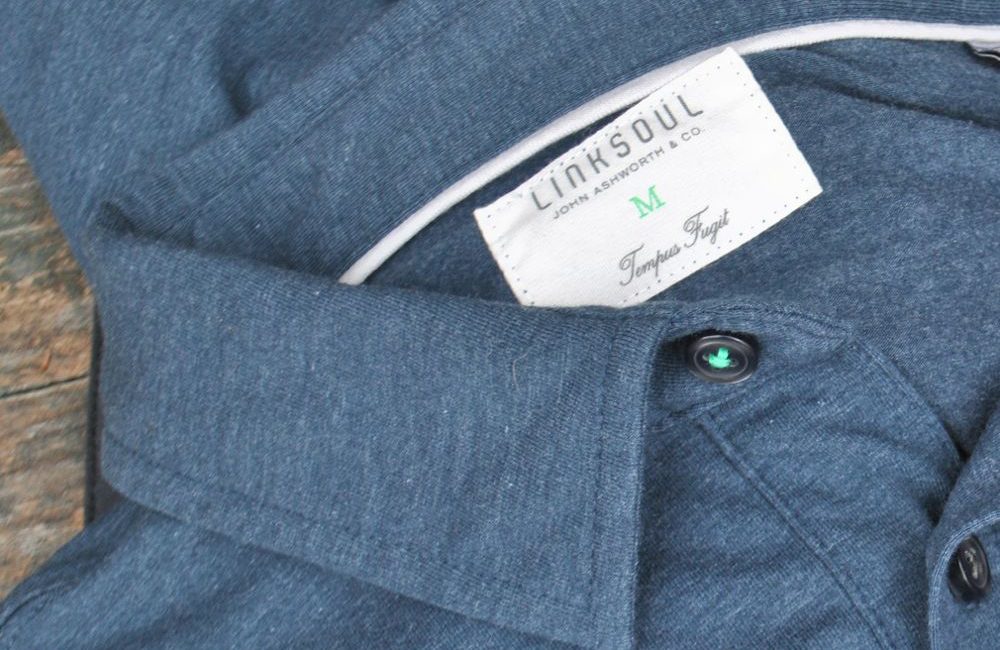 First off, I am a brand person rather than a piece person. What I mean by that is that I prefer to find a brand that I like and then create a collection of pieces from that brand, rather than find individual pieces from a number of brands. The reason being is that once I lock onto a brand that I like, I can feel comfortable with everything from sizing to fit to quality. Moreover, I like the idea of being a brand ambassador and feeling like an adhoc "member of the team". You know, "sponsored by xxx".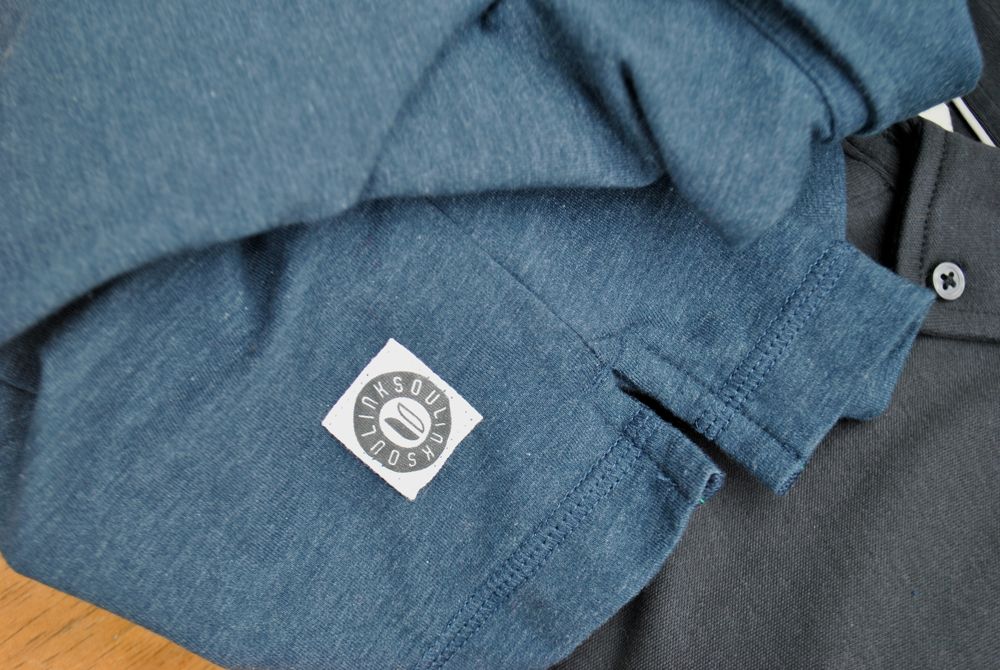 A few years ago I reviewed one of the first pieces from Linksoul, a simple black shirt. I remember trying to get my head around "what/who is Linksoul". Making the task more difficult was the very ambiguous website and marketing campaign. With that said, I loved the shirt and it remains on medium rotation (albeit 90% with a pair of jeans rather than on a golf course).
Since that time I have seen the rise of Linksoul along with their rapid line extension. Having limited exposure to the brand, I had convinced myself that they were really not a golf apparel company but rather more of a west coast lifestyle brand.
Recently, however, I have connected with a few golf bloggers who were extolling the virtues of Linksoul. Specifically, they love the shorts and pants. Fortunately, the stars aligned for me to receive quite a few new pieces from Linksoul to review.
Linksoul Brand Overview:
After spending a month with 2 shirts, a pair of shorts, a pair of trousers and a jacket, I am all in with Linksoul. Yes, the brand carries a laid back vibe, and yes, the shirts are fairly simple, but overall the quality is excellent and the colors and style make them perfect for anyone who wants an understated look for both on and off the golf course. To that end, I wear all of my Linksoul apparel about 50% on the golf course and 50% in my daily life.
As mentioned, I received a number of pieces for this review. Below are the specific items:
Linksoul Solid Boardwalker Shorts and Pants:
What I really like about these items are the material and cut. From the naked eye, you might think the material was almost a light wool or linen. Unlike most golf pants and shorts, the Linksoul bottoms do not appear to be made from a technical fabric. To that point, I wear the pants to work and casual events all of the time and no one would ever guess they are also perfect for the golf course.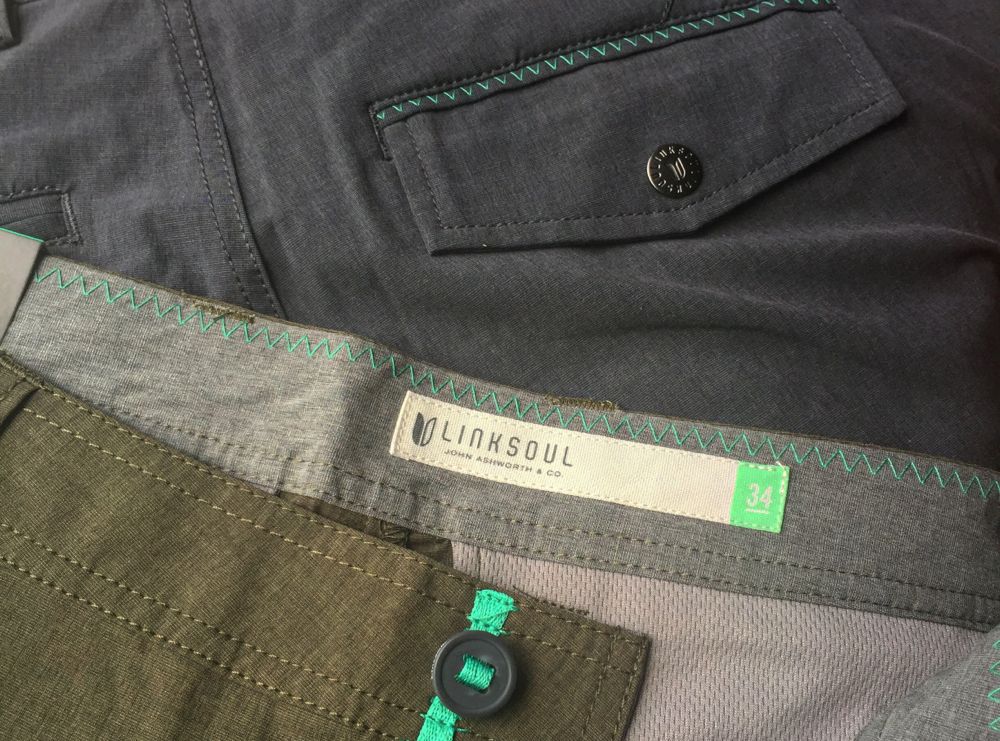 Specifically, the pants are fairly trim and tapered but would not be confused with a "skinny jeans" look. For me, I much prefer this cut to a wider bell bottom type of cut. Worn with a sharp pair of golf shoes or leather loafers, the Boardwalker trousers look fantastic.
Again, the material looks natural with a touch of texture. However, they are in fact 67% poly, 25% cotton and 8% spandex. The combination is an extremely light and breathable material that has the look of linen with the performance and easy care of technical fabrics.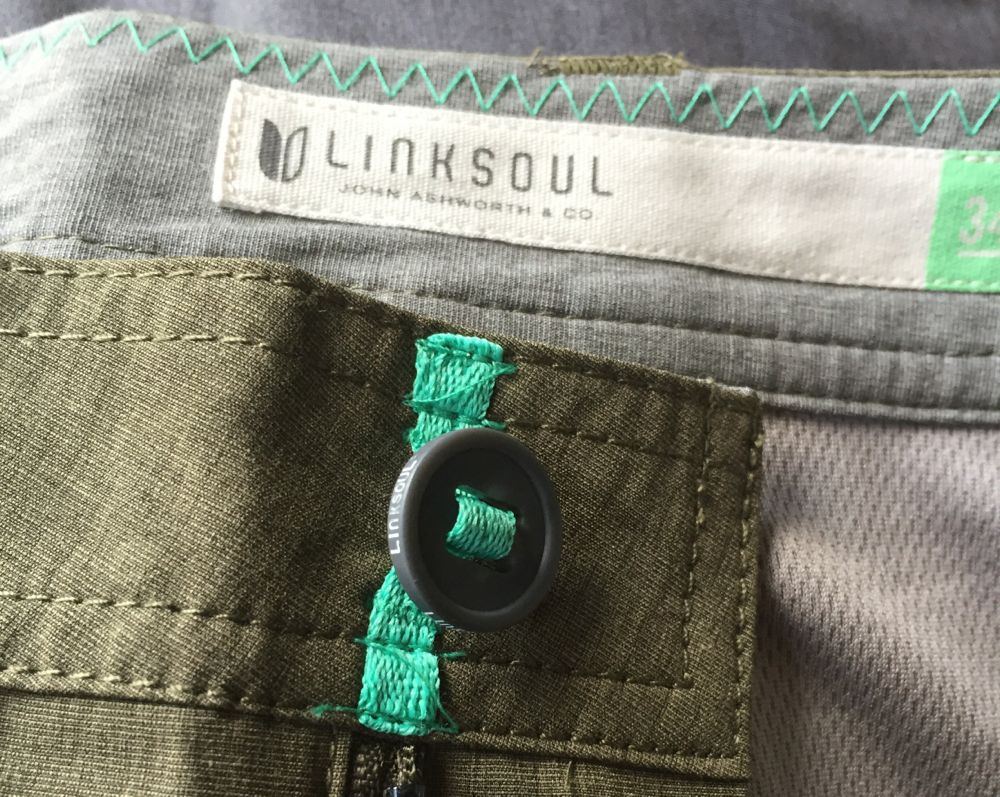 Additionally, both the shorts and pants have a few nice details including subtle overstitching and a side pocket on the shorts. My only knock would be the lack of a sticky waistband, which I think should be a staple on all pants and shorts.
Bottom line, the Linksoul shorts and pants are in my top three. I would absolutely recommend, especially at their price point!
Linksoul Polos:
If you like cotton or cotton blends, you are going to be a fan of Linksoul polos. The two shirts I received were the 100% cotton polo and the dry-tech blend which is a 50/50 mix. Honestly, it is pretty hard to tell which one is which by simple feel. Both are super soft and have a little stretch. Both hold up well over time and do not lose their color, as evidenced by the below pictures which were taken after 4 washes.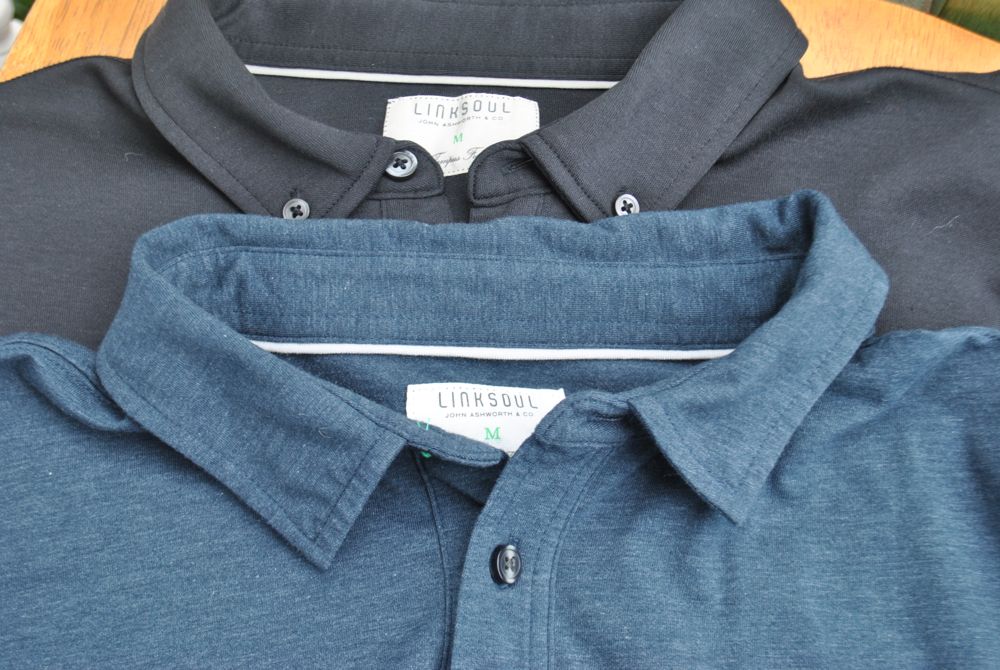 For me, the main difference between these two shirts is simply the button down collar on the 100% cotton LS102. For those who like this look (and I do), it provides a guarantee that your collar will always be in place.
On the other hand, the Dry tech LS183, has a more standard collar. While the collar is unstructured, it does hold up well and maintains a "new shirt" look even after multiple washes. Oddly, if I had to guess which one is 100% cotton I would choose the LS183 as it actually feels a touch softer than the LS102, which is 100% cotton. Go figure…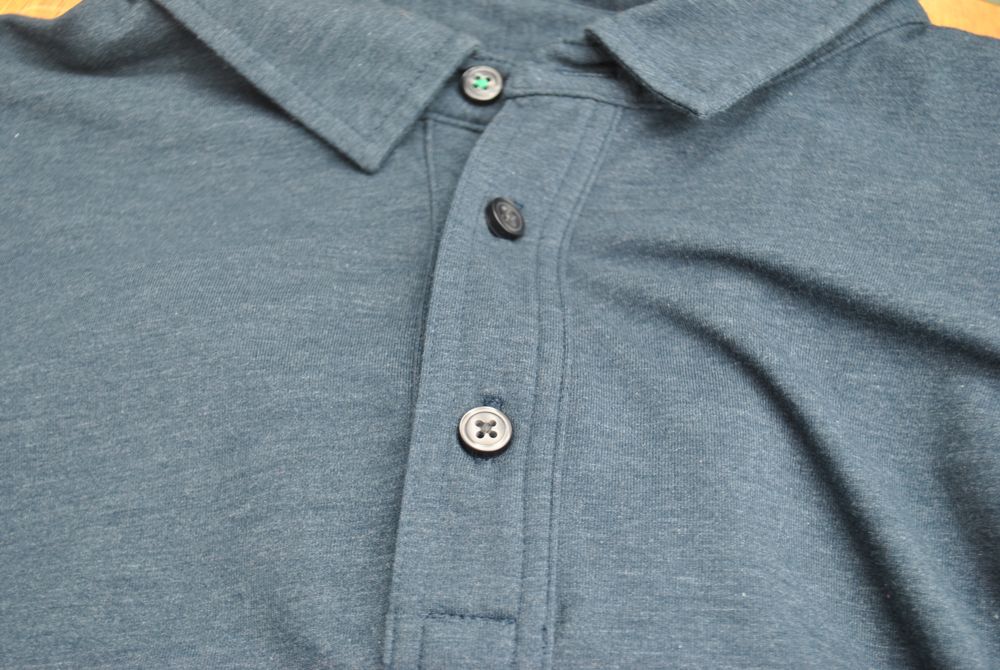 End of the day, both of these (and really all) Linksoul polos are awesome without costing an arm and a leg. Pricing is right around the $70 mark which is smack dab in the middle of what similar brands charge.
Size-wise, Linksoul runs true. I wear a medium and it fits perfectly. The cut is not too small but it is also much trimmer than many American brands. The length is long enough to comfortably tuck in, but not look sloppy if you prefer not to.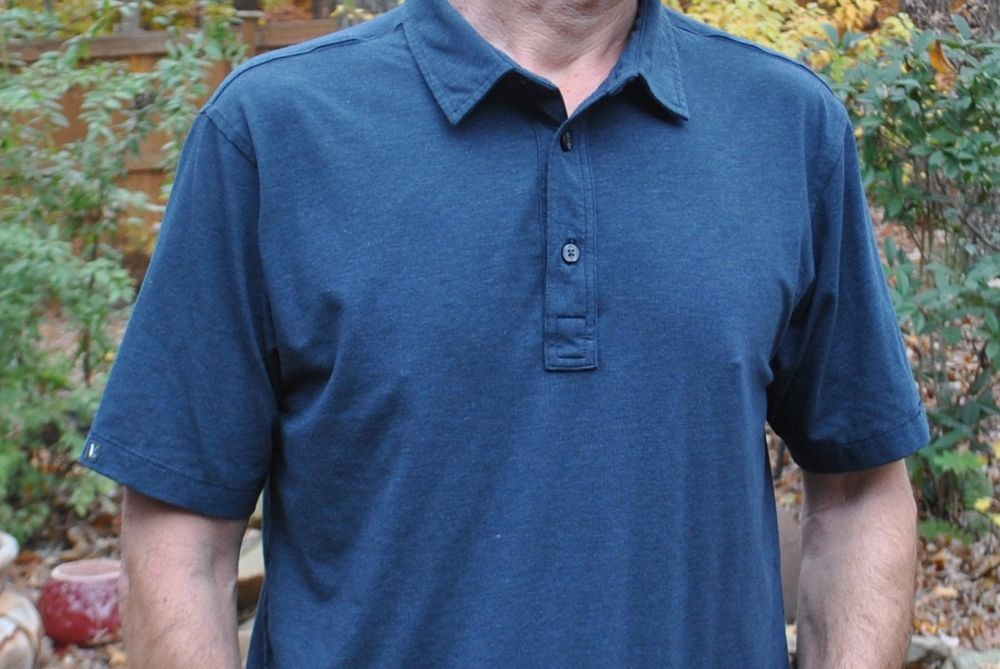 While I chose darker colors, each of these polos comes in about 5 variations, making it an easy way to expand your collection. Personally, I am a big fan of this line extension as I have multiple colors of the same shirt in my other favorite brands. For me, it makes total sense to find a style you love and have several of the variations.
Rain Gear Jacket:
Everyone needs a rain jacket (unless you live in AZ). The problem with a lot of golf rain jackets is that they look dumb if you are not playing golf. The Linksoul Rain Gear Jacket definitely does not look dumb. The simple addition of a breast pocket makes this piece infinitely cooler looking than most. In terms of functionality, this is legit foul weather gear. All of the seams are taped so water stays out and you stay dry.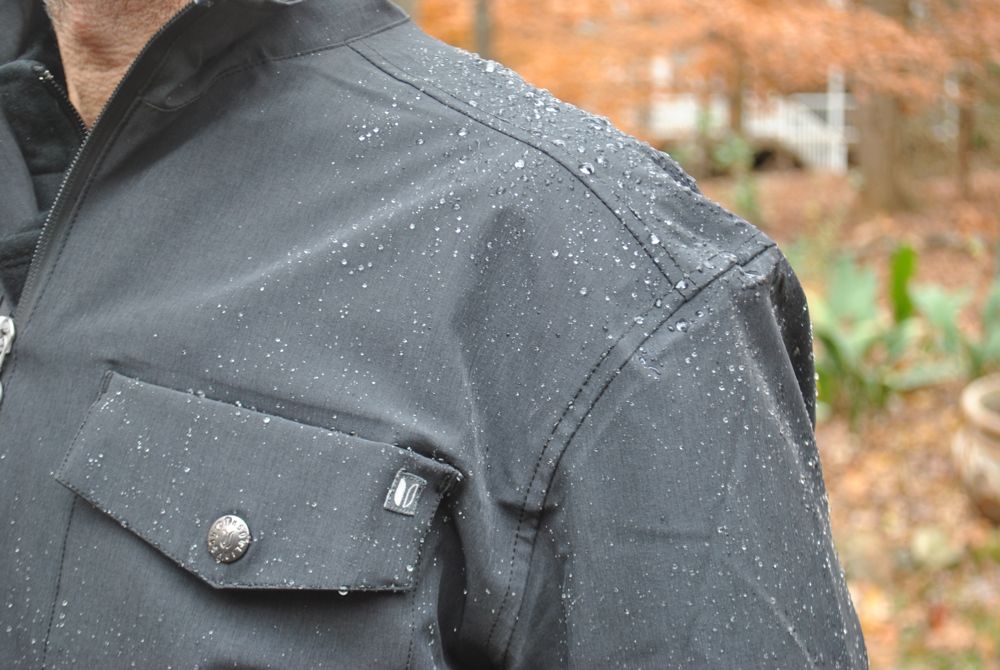 The hard thing for me to get my head around is comparing this jacket to big time rain jackets. For example, I have a Mizuno rain kit that is amazing. You could wear it in a monsoon and be dry as a bone. The only problem is that I would not ever wear it anywhere other than the golf course. My natural reaction to the Linksoul rain jacket is that because it is so good looking there is no way it will perform on the course. Unfortunately, we have not had rain in 6 weeks here in NC so I have not worn it during an actual rain storm. Instead, I have had to make due with a hose in my driveway.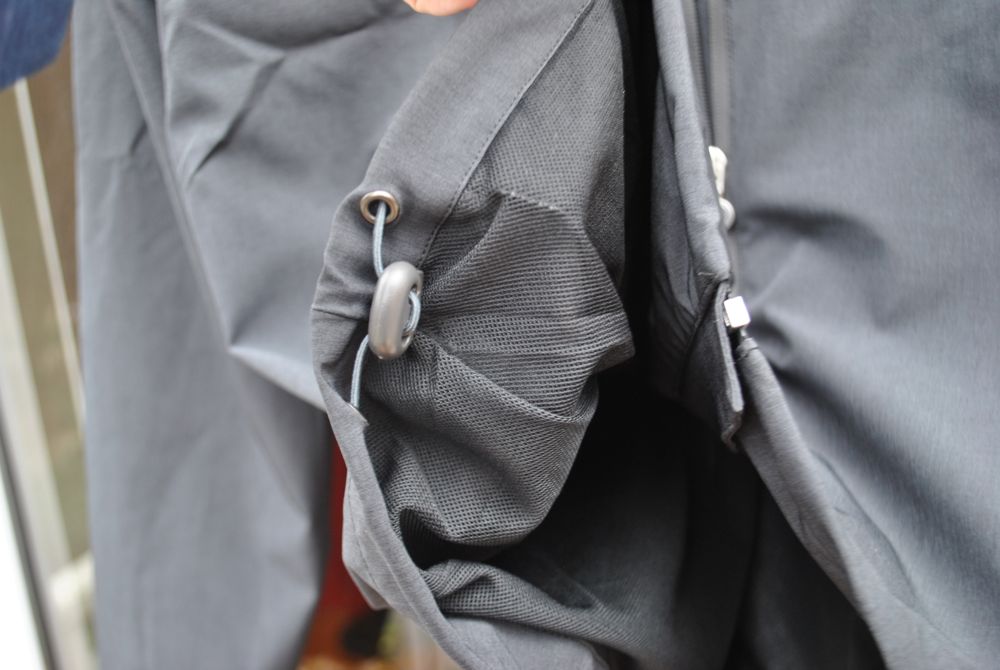 During my tests, the water easily fell off of the jacket and the cuffs kept the water from leaking up my arms. I also like the collar which is tight enough to keep much water from running down your neck. NOTE, I highly recommend a wide brimmed hat in the rain as the main cause of getting wet is water leaking under the collar.
Another feature I like is that the inside of the pockets are lined with a soft material that will help keep your hands warm. Many rain jackets are simply a shell with no soft parts so this is a welcomed addition.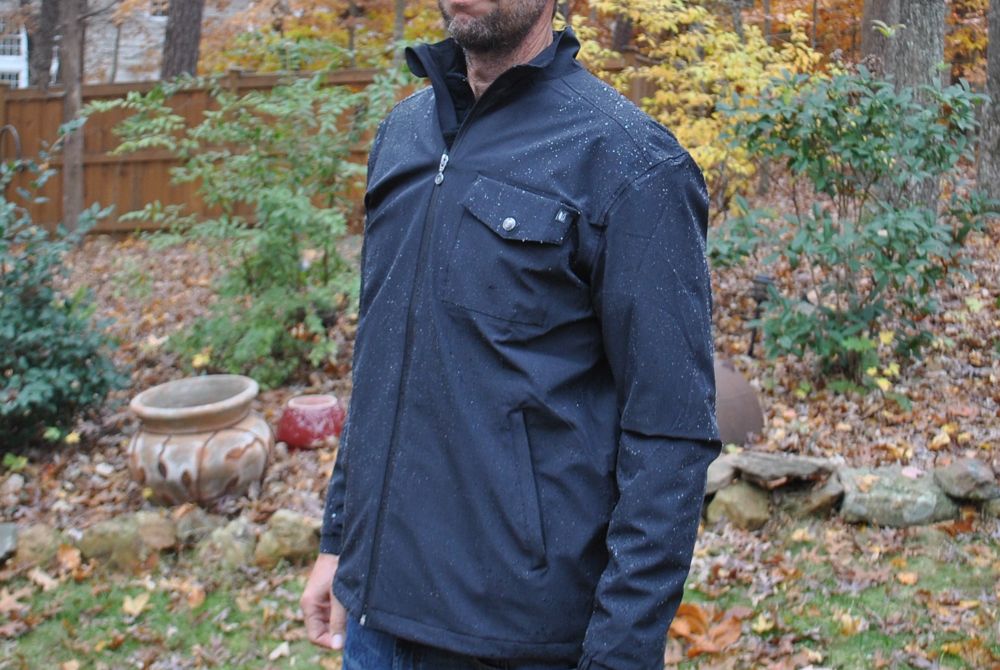 As for swinging a golf club with the jacket, I would give it an 8 out of 10 and probably not trade it for my Mizuno on the course. That said, every rain jacket is somewhat constrictive. At $175, the Linksoul rain jacket is well under most golf rain gear. Given the fact, that you will get a ton of use from the Linksoul, it ends up being a great bargain.
Bottom Line on Linksoul:
I cannot overstate how impressed I am with this brand. I never expected the shorts and pants to be so great. I am not sure what it is about the material, but it just looks different than any other brand I have worn and I absolutely plan on getting a few more of each.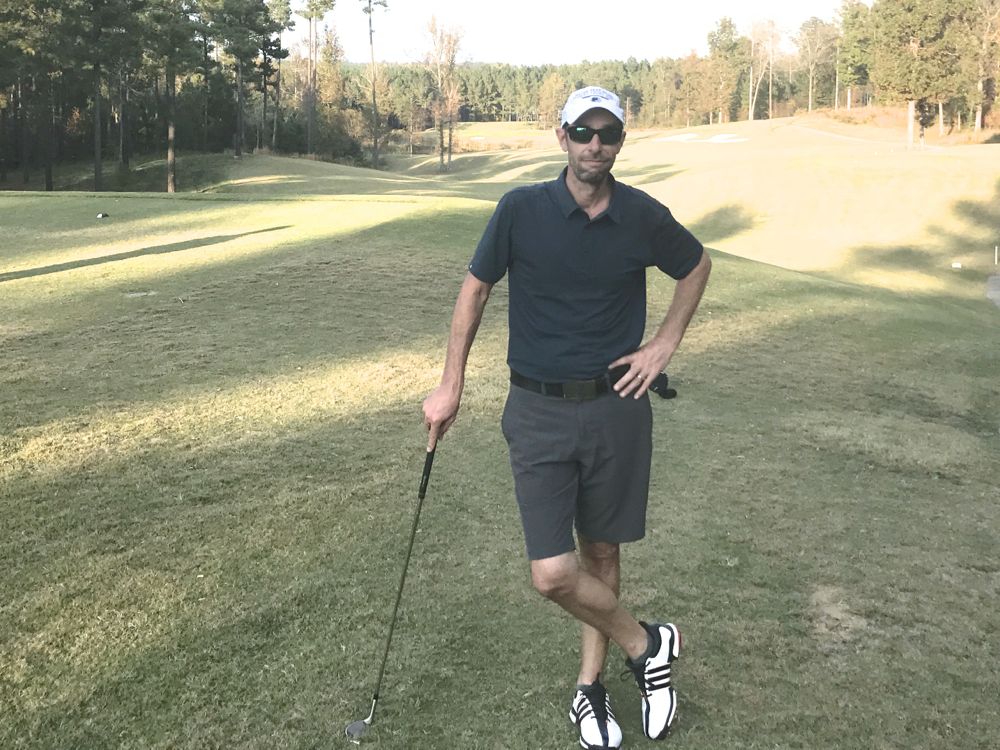 In terms of the polos, nothing crazy awesome and no one is going to ask you what brand you are wearing, but if you like simple, soft and durable polos, Linksoul is a great option. Like the shorts and pants, you are going to be able to wear these shirts all year long and not just on the golf course.
I am all in on Linksoul! Check out all their gear on their website.