Kartel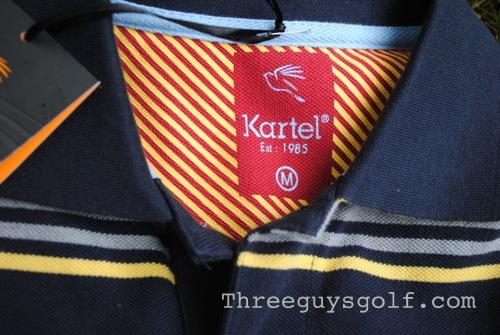 I distinctly remember stumbling upon the Kartel booth while wandering through the PGA merchandise show in January and thinking "what the heck does this company sell?" With a name like Kartel any number of thoughts came to mind, so while I was slightly worried about being ushered into some shady dealings, it turns out they just make cool golf gear.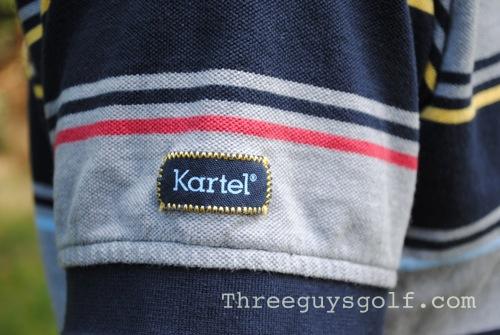 Kartel is an Irish company that has been around since 1985 but is relatively unknown in America. Padraig Harrington, who is  a long time Kartel ambassador, gave many of us our first look at the company but now with the emergence of Graeme McDowell and his seemlingly ever-presence on Sunday in the majors, Kartel is getting much broader exposure. Yup G-Mac, definitely one of the coolest and best dressed cats on tour has a big hand in the brand. So good has this relationship been that Kartel has just released a new G-Mac clothing line.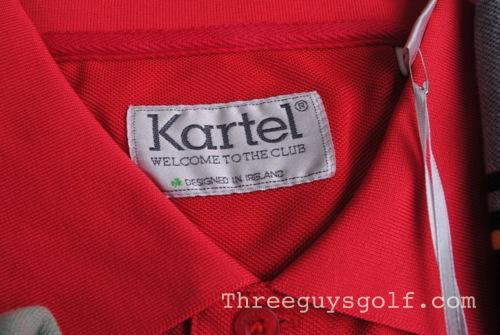 Because the G-Mac line is brand new we only had the opportunity to review the current Kartel line. Like most apparel companies, Kartel carries a performance line which is well tailored, breathable and sharp looking. However, Kartel also has a line of quality cotton shirts which is not as common. Admittedly I was not too jacked to get a heavy-ish cotton shirt in July since the lows in North Carolina are like 80. Then one evening when inevitably nary a clean shirt was to be found, the Kartel polo was forced into action.
Much like the polos of my childhood, the Kartel polo is striped and heavy but unlike those duds of the 70's, this one was nicely tailored, very soft and comes with a few nice details like the contrasting colors inside and on back of the collar. While it has remained too humid to wear the Kartel shirt on the golf course, I have now worn it enough times that I felt compelled to sing its praises. There really is something to be said for a solid heavy weave cotton shirt. Sure maybe not in the heat of the summer, but come fall it will be money. As I have written before, I am just getting a bit tired of performance golf shirts so when the weather permits I am going straight up cotton.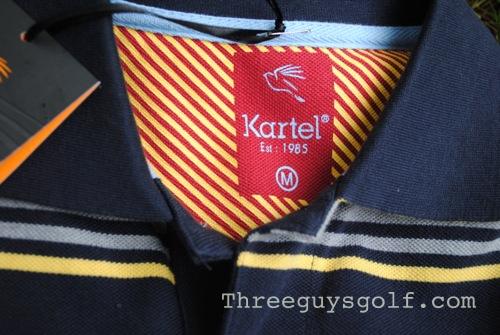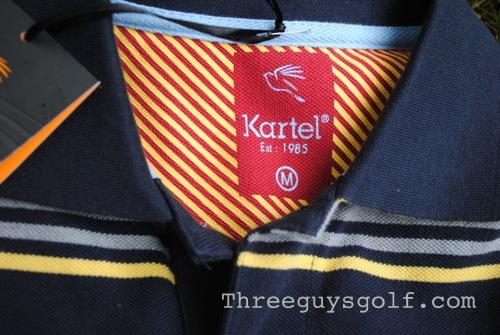 Looking forward, I am totally jacked for the new G-Mac gear and we hope to get a review of that line soon, but meanwhile I will continue to be a card carrying member of the Kartel.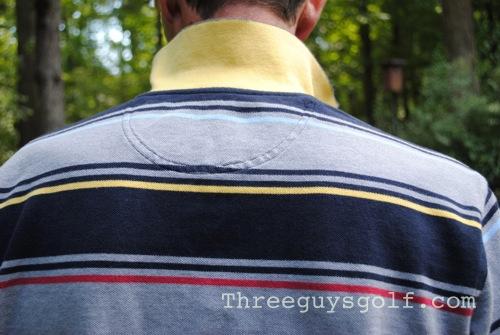 You can view the Kartel line on their website and the G-Mac line on this site.