G-Mac by Kartel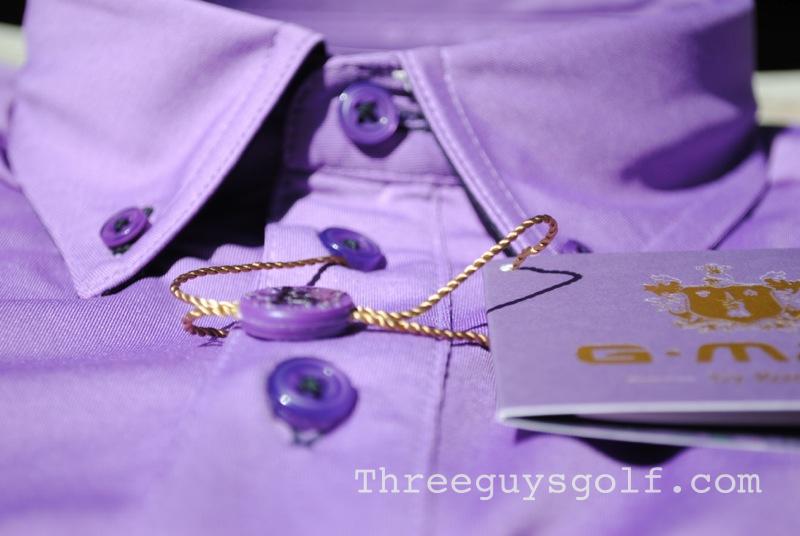 In 2010 Graeme McDowell burst onto the golf scene by winning the US Open and then followed it up with a win at the Chevron Wold Cup Challenge and a ton of other top 10 finishes. Now Graeme McDowell seems to be a staple in the Sunday 1st page leaderboard and has become a media favorite, including a visit on the Feherty Show (imagine that).
This year Graeme has teamed up with Irish company Kartel to bring us the G-Mac line of clothing (I have previously reviewed Kartel). On a side note I must admit that since I started writing for Three Guys Golf  I find myself watching golf and trying to figure out what tour players are wearing – yeah I know it is lame but it is what I have been reduced to. Anyhow, it always seems that the gear the pros wear is just a bit cooler than what is offered in stores (even if it is by the same company). In the case of G-Mac, I am pretty sure the purple polo I have is nearly identical to what McDowell wears (sans the MasterCard logo). You know the shirt I am talking about – the one with the high collar and front pocket that looks so money!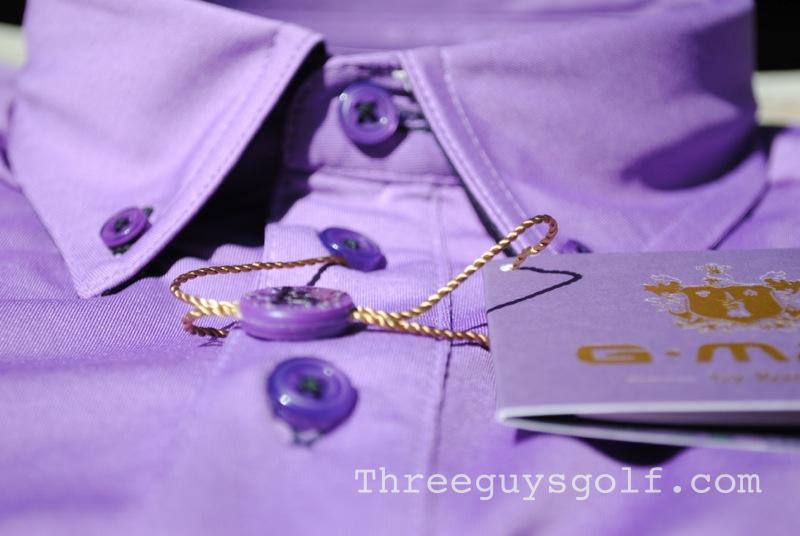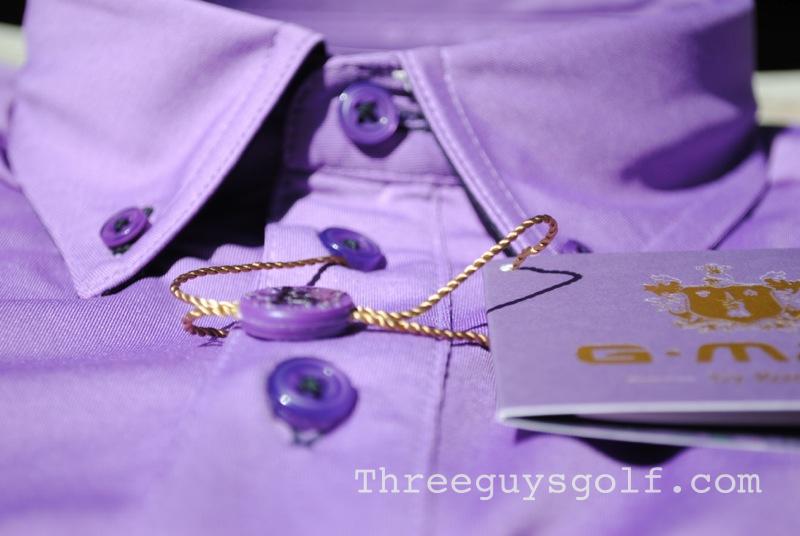 In my opinion, the shirt is absolutely brilliant. Light, soft, stylish and well cut. Despite the fact that it is 95% poly, it feels much softer and lush than most poly blend performance shirts. Moreover, it is one of the classiest shirts I have seen. Perhaps it is the combination of the high collar and buttoned down tabs that gives it an upper crust feel but whatever it is, G-Mac has pulled it off. Even the packaging is better than most. Each garment comes elegantly packaged with a gold embossed tag that has the McDowell Family Crest and explanation upon it. I get the sense that Graeme was very involved in this line and wanted to make sure it reflected well upon him and his reputation. The only drawback of this shirt is that for whatever reason, it does show sweat if you wear it in humid weather. I am not sure if it is because of the color or the material, but when I wore it on a humid day you could clearly see darker areas of perspiration.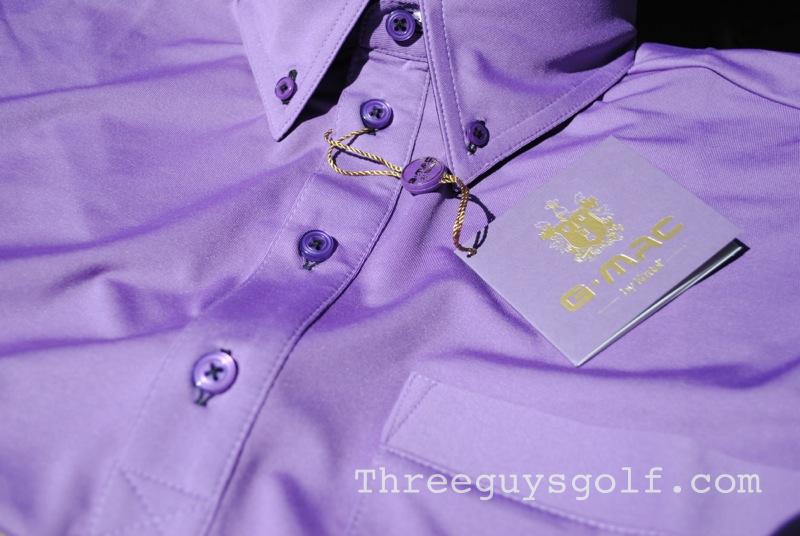 The Malone polo is a bit more casual but has nice details that make the shirt pop. This polo is 63% pima cotton 37% poly, although from the feel of it I thought it was 100% cotton. You will note the orange accents which I think set it apart from your run of the mill shirts. While some folks like a 100% poly shirt, I really like that this feels like cotton but has some of the performance of a poly.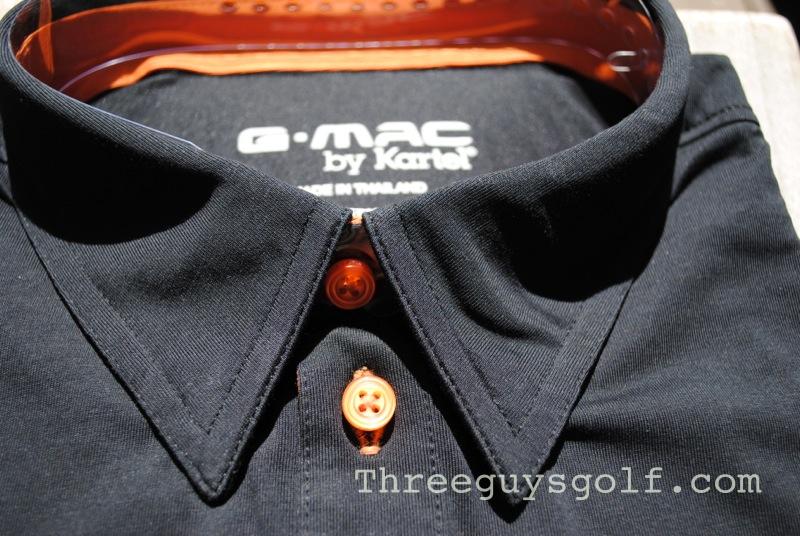 Performance aside, the reason this shirt is a winner is the orange buttons, breast pocket and long plackette. Both of these shirts are also super easy to care for and come out of the wash looking just as sharp as when they were new. Additionally, I just really like the fact that the Malone polo is primarily cotton especially as we change seasons when cotton becomes the go-to fabric.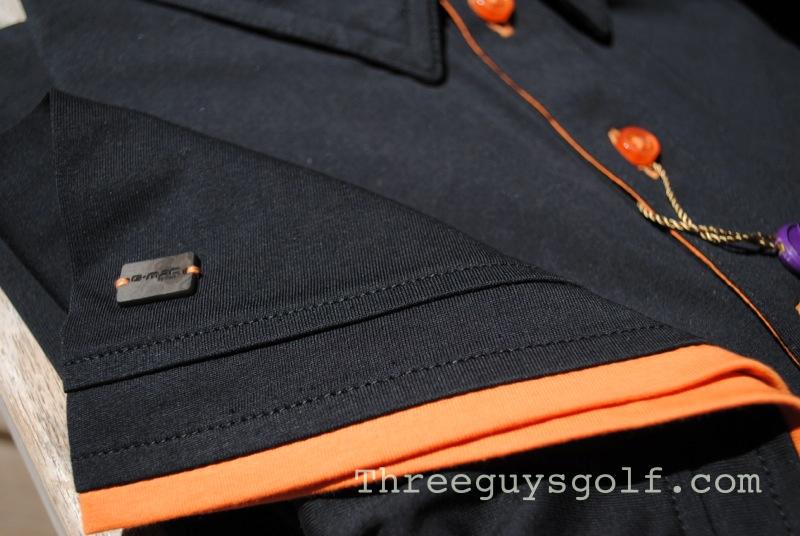 The final item we recieved was MG Wool Sweater. Like most guys, when it gets cool I just throw on the wind breaker. Coincidentally, just after receiving the G-Mac sweater we had a cold snap on the very day I was to play in a tournament. On that day, what I really liked about the sweater was that it was light enough that it never felt bulky but warm enough to take the chill off. Plus it is soft enough to wear over a short sleeve shirt.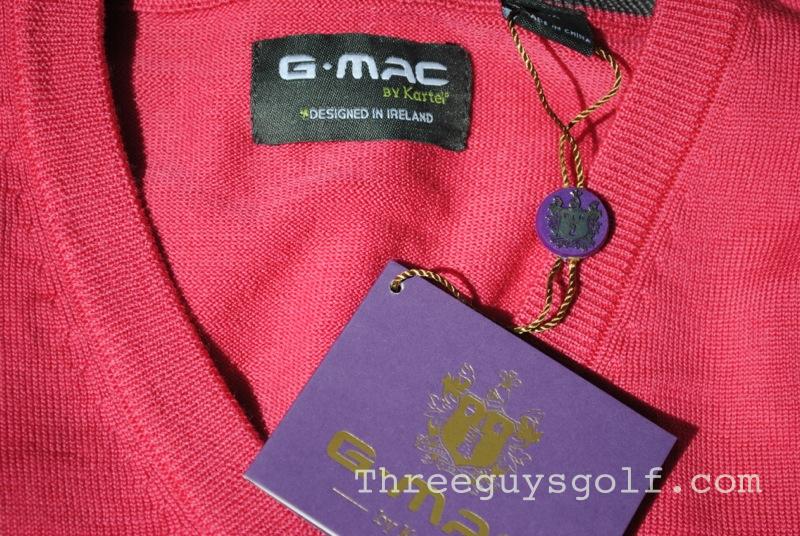 Being such a bold color makes it pretty easy to pair this with just about anything and it just looks miles better than a blue wind breaker. Moreover, they allow for much better movement as there is no constriction. The other advantage of having a quality golf sweater is that is versatile enough to wear off of the course and not look like a golf geek.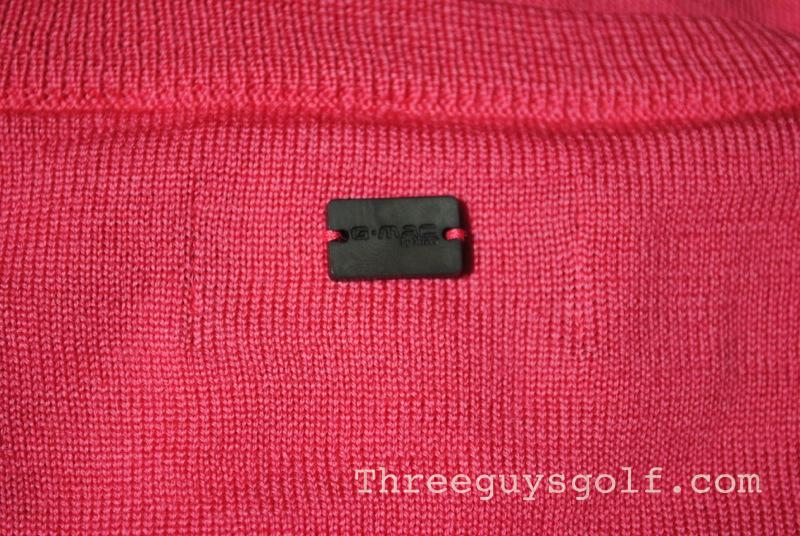 As we move through our first year at Three Guys Golf, one of the things I am learning is that there is a ton of really cool golf attire that is just not sold in the big box stores. Moreover, many of these companies are European. While it takes a bit of digging, if you are one of those people who wants to look a bit sharper than the next guy, G-Mac is a great place to start. Even though we only looked at three items, the G-Mac line is fairly expansive and not too pricey. Finally, in terms of sizing, the G-Mac runs in line with industry standards. I typically wear a medium and the G-Mac medium fit perfectly.
You can see the whole line of G-Mac on their website.