Iconic Sport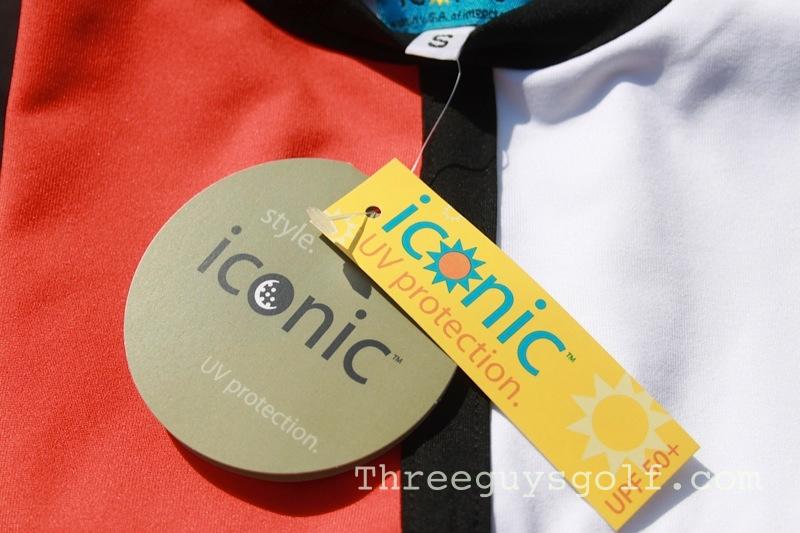 Iconic Sport Review: Google "sunscreen and skin cancer" and you will be amazed at what pops up. Does sunscreen actually increase skin cancer risk? Is your sunscreen killing you?? We can find everything from consumer reports on the best sunscreen to warnings that our sunscreen is poisoning us. What is a gal to do? Back in the day we would go out on the sorority rooftop and lay on an aluminum looking blanket and coat ourselves in baby oil and iodine. Ohhh to be back in the good old days of ignorance and denial. Little did we know that those lazy days of cooking on the roof would come back to haunt us in a BIG way. Now we try to cover up, zap, inject, fill, peel, buff,and laser away all that nasty sun damage. Being slightly older than my sorority days, I have tried and tried to get better at the sunscreen thing. And I honestly have made vast improvement. But like any busy mom, there are times when I have forgotten to reapply. Ok, maybe to apply at all.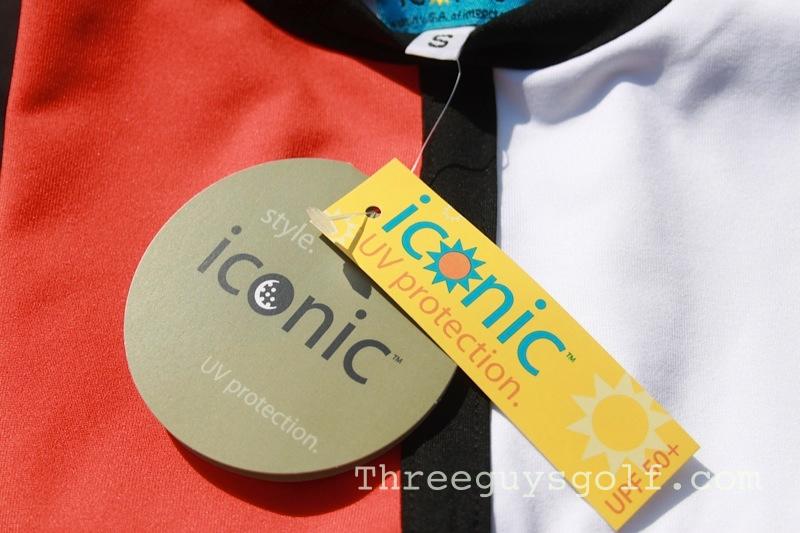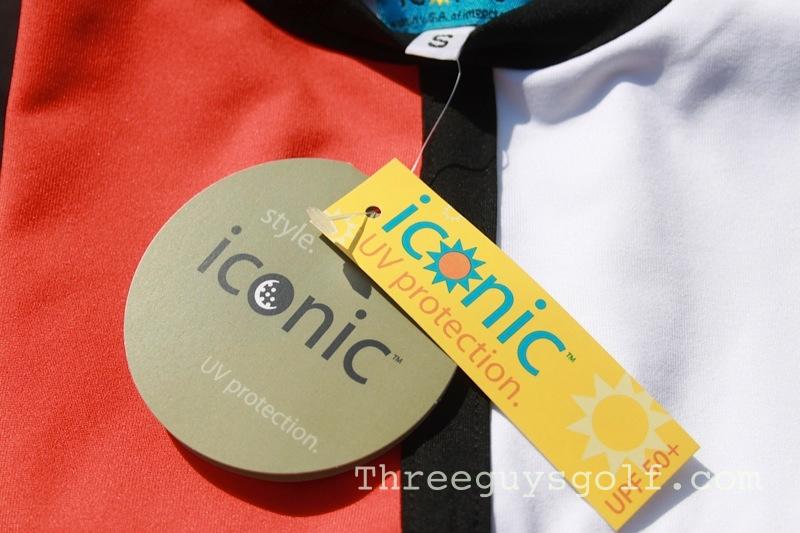 Good news, gals – Iconic Sport is here for us! Iconic Sport Inc. was founded in 2005 by Leslie Chow, an avid golfer and multi-sport athlete. She is a former NASA program manager and researcher, a technology executive and entrepreneur, and has a bunch of degrees with a bunch of letters next to them from MIT and Standford. Whew! All I know is that she made it easier for me to get out on the course and not do any more damage to my skin.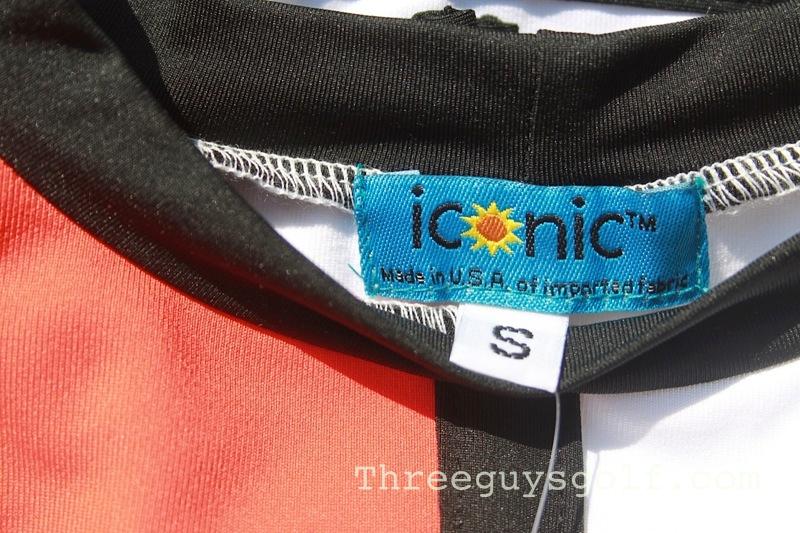 Iconic Sport Inc. produces performance UV protective clothing for women, men, and juniors. Iconic's sun protection is mechanical, not chemical, so it does not wash off, rub off or sweat off. Unlike sunscreen, we don't have to reapply it or worry about the chemicals seeping into our body with unclear consequences. The sun protection level does not vary and the UPF 50+ means that less than 2% of the UV light gets through the fabric. Great concept – but really – the clothes have to be cute or we won't wear them will we?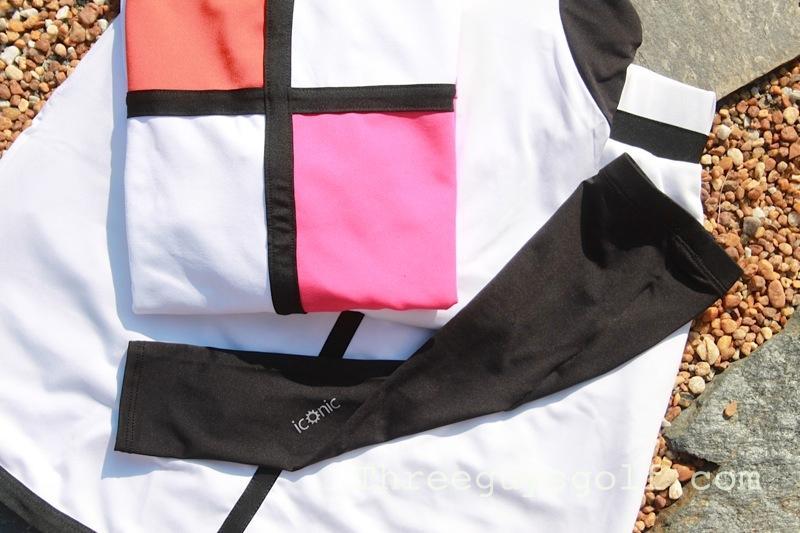 One look at the Iconic Sport website and you will forget that you are looking for sun protective clothing. Iconic's line is fun, cute, and bright. I recently wore the Bandon Simple Skort in white and black along with the Mondrian Elbow Sleeve tee in white, hot pink, and orange. My first impression of this outfit was a bit Partridge Familyish, but in a good groovy way. The color block is perhaps this year's hottest trend and Iconic Sport nailed it in a golf outfit with UV protection! The hot pink and orange blocks on this top are vibrant and look great with the Bandon skort. Both the skort and the top are breathable, wicking, anti-microbial/anti-odor, and have UPF 50+ sun protection. Both pieces were extremely comfortable and the fabric moved well for an unrestricted golf swing.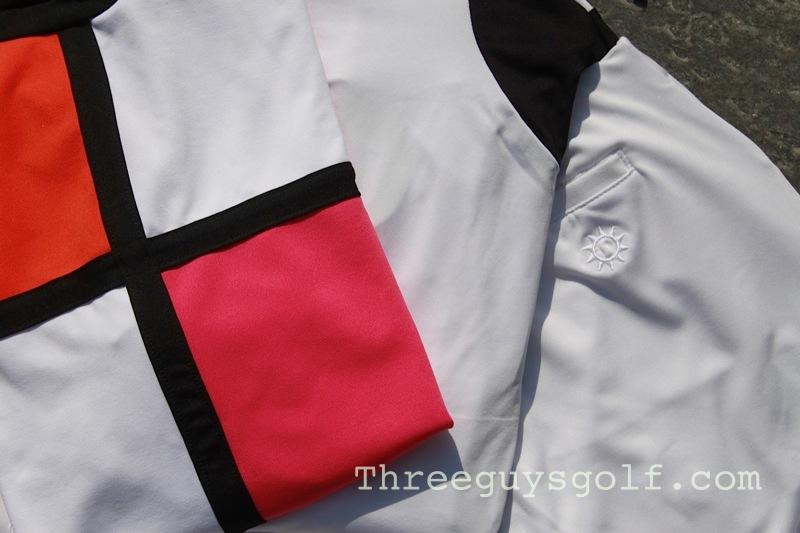 In addition to the Mondrian top, I also received the Crazy Cat Funnelneck top – Colorblock that I also wore with the Bandon skort. While this top is not as bright and colorful as the Mondrian, it also looks great with the Bandon skort. What I like about the Crazy Cat (besides the name, of course) is that the neckline has a zipper that can be adjusted for your desired level of sun protection. Zip it all the way up or give yourself a little breathing room – up to you. Worth noting, all of Iconic's golf (and cycling) tops have a longer rear shirt length since your active position is leaning forward and you need extra coverage in the back. Nice.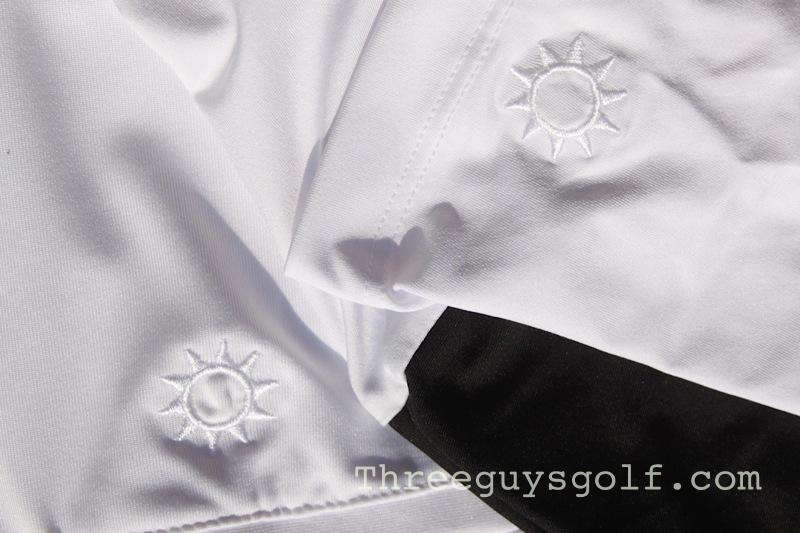 Iconic Sports also has great accessories that you don't want to miss. I tried out the del sol SunSleeves in black. They are SUPER lightweight and have UPF 50+ protection. I was surprised at how cool they felt in the 90 degree weather. I have seen some ladies wearing them before and honestly thought they must be burning up. Nope. They were great and actually looked cute! These sleeves come in unisex sizes from junior to 3XL and come in both solids and fun prints.
Iconic Sport is designed and manufactured in the San Francisco Bay Area. (Go USA!) Leslie Chow is also a big supporter of local community nonprofits – so please don't confuse her with Leslie Chow from The Hangover.
You can see the whole line of Iconic Sport apparel on their website.