Ecco Women's Street Golf Shoes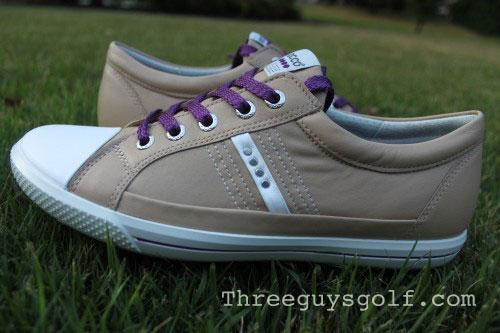 Ecco Women's Street Golf Shoes: There would be no future without the past. The game of golf has a rich history, which has given way to our present day game. Old wooden drivers have been replaced with titanium and carbon fiber technology. Five woods and low lofted irons are more and more being replaced by hybrid clubs. So are our traditional spiked shoes heading the way of the "wood?" Let's face it, there will always be the old school players that scoff at riding in carts and wearing shorts on the course, and they will probably insist on keeping their spiked shoes. But, If Ecco has anything to say about it, their new Ecco Women's Street Golf shoe is going to buck tradition.
The Ecco Women's Street Golf shoe that I received was sharp footwear indeed. It looked more like an updated version of an old fashioned canvas sport shoe than leather golf shoe. Ecco has pulled off a classic look without being "in your face overcool." It was tan with contrasting deep purple shoe strings and sole. I got an immediate thumbs up from my 14 year old daughter and her approval is rare. I would slip this pair of shoes on and head out to a back yard BBQ or to the movies. So, as far as style is concerned, the Ecco Street Golf shoe is a winner. But how do they perform?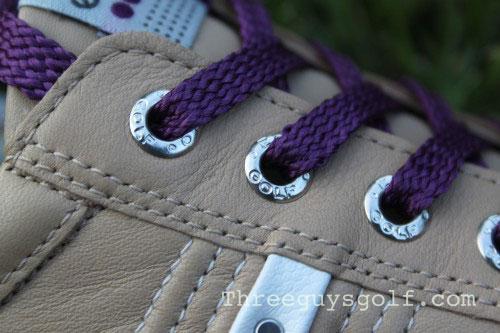 The traditional spikes have been replaced with a sole full of small round spikes. Leaving no detail undone, each spike is topped off with the recognizable Ecco "e." At no time did I ever feel like I didn't have a good grip on the tee box or fairways. But, if I'm being completely honest with you, I have days that I spend a lot of time in the sand traps . . . they are like magnets for me. These shoes outperformed my expectations in the sand. I had a great feel for digging myself in and setting myself up -what a plus! They look great and as far as the sand is concerned, I had great outs all day. The comfort level was right up there with my well worn 2 year old sneakers. You can't ask for much more.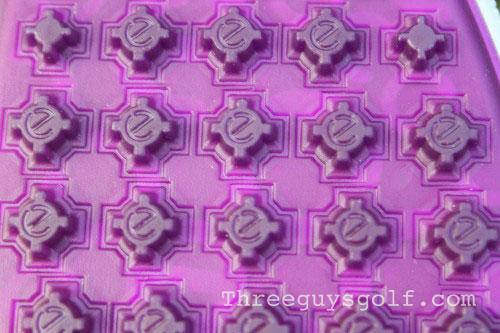 There are plenty of days that I go straight from the course to my daily routine and vice versa. In these shoes, I can go straight from the course to just about anywhere without looking like I just walked off the course. I can also put my shoes on before I leave my house and still get a few things done inside without the fear of scratching my floors or snagging a rug. The future has arrived and the Ecco Women's Street Golf shoe is definitely here to stay.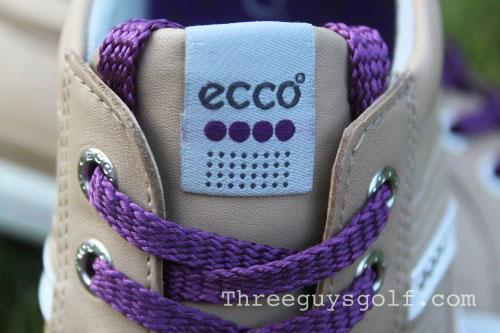 Like the men's counterpart, the Ecco Street are not waterproof, although I have worn them in dew type situations without leakage. The ladies version comes in six color variations and retails for about $150.
You can see the whole line of Ecco women's golf shoes on their website.