Ecco EVO One Review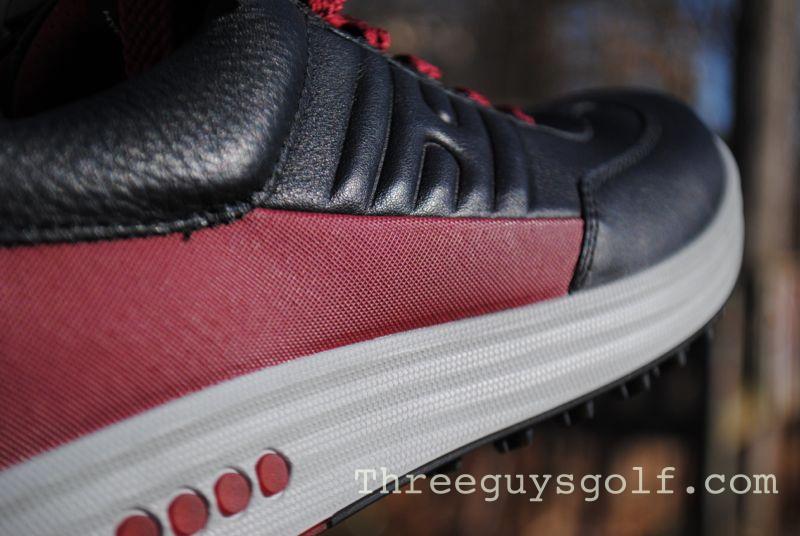 I have been following the evolution of Ecco for quite some time now and have been 100% on the bandwagon since the first pair arrived at my doorstep. Since then, I think Ecco has continued to make improvements, with each iteration being just a little better than the last. A few years ago I reviewed the Ecco Street Premiere golf shoes. and while I no longer wear them on the course, they have become my everyday shoe (they are on my feet as I type). For those math majors out there, they are nearly two years old and still in great condition.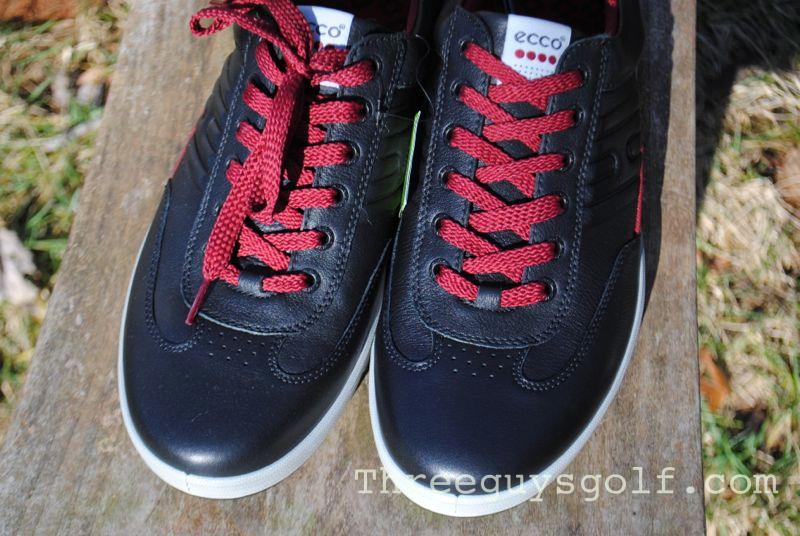 Last year Ecco introduced the BIOM and got rave reviews. Unfortunately,  I never owned a pair, but I personally thought they were a huge improvement over the Street Premiere both in terms of look and performance.
With the EVO One, Ecco looks to build on that success in part by beefing up the actual construction of the shoes, an area that I think was a bit lacking in the Street Premiere. To do this, they added a large contrasting sturdy area around the heal that adds to both the look and the stability.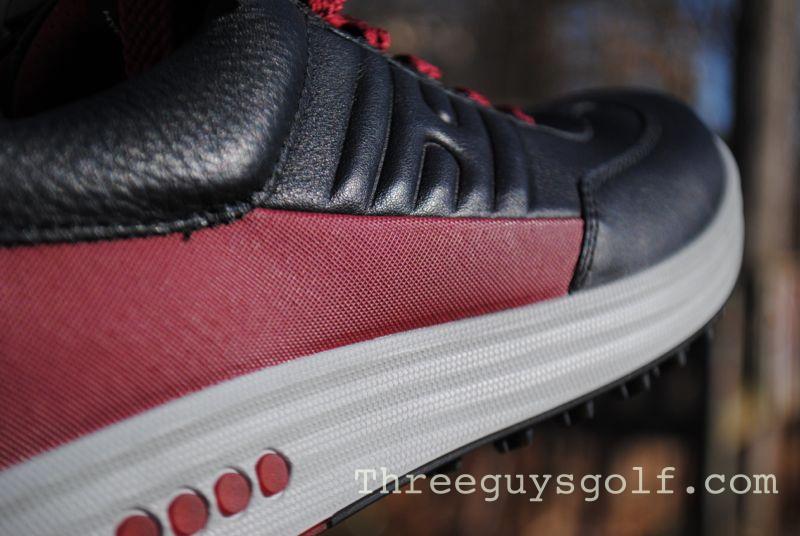 Additionally, the EVO One has a wider base than some of the older models. Oddly, the EVO's definitely run nearly a size larger than other Ecco's (European), specifically in the toe area. I have worn size 46 in every pair of Eccos I have owed (about 5) but needed to step down to a 45 as they are just longer in the toe.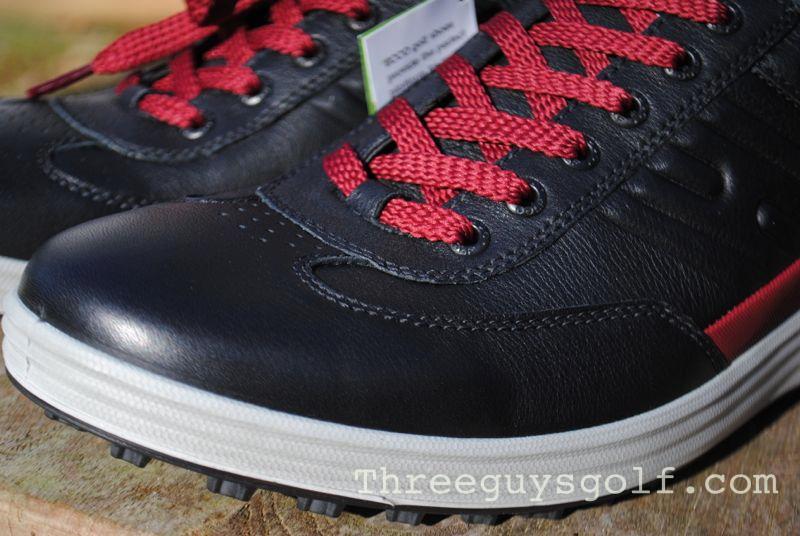 Another improvement to the shoe (at least from the Street Premiere) is a well-constructed heel cup, which improves stability during your golf swing. In terms of resistance to water, the shoes are rated "water resistant" but I had no issues when I put my foot in standing water up to the third eyelet. I am unsure of the exact difference in rating but Ecco uses Hydro-max technology in the leather which make this shoe perfectly acceptable for wet weather golf (albeit maybe not torrential rains).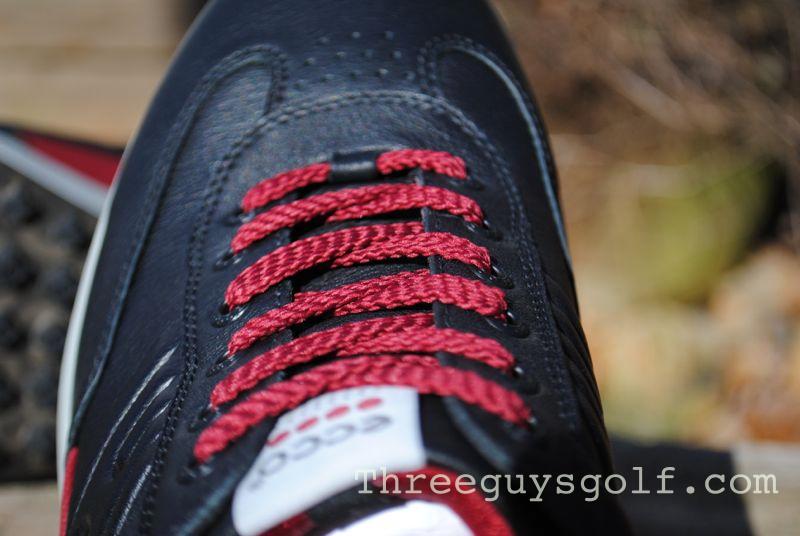 The cleat system that Ecco is known for remains basically the same, although it has also been tweaked and now boasts 800 traction angles. Unlike other soft spiked golf shoes, with Eccos you will never see a rapid decline in traction. For example, my handy old Ecco Street Premieres are worn every day (I have a dog and walk a lot), and the only real noticeable wear is on the heel. Note that I have been wearing them every day for about 6 months and walking on concrete.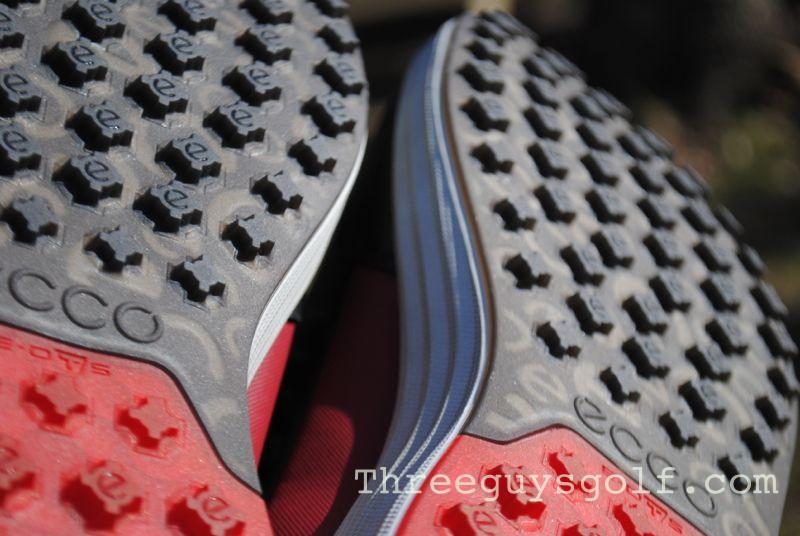 As for comfort, the Ecco brand shines through and provides a lightweight but stable platform. However, I was noticeably concerned about wearing them straight to the course. My first day with the shoes came during the PGA Show where I walked for about three hours in the convention hall before heading out to play golf. I made a last second decision to change shoes as they were just a bit stiff around the ankle. Since that time I have not had any issues as they have softened up, but I do think the added stability has made the EVO One a touch less forgiving (at least on day one).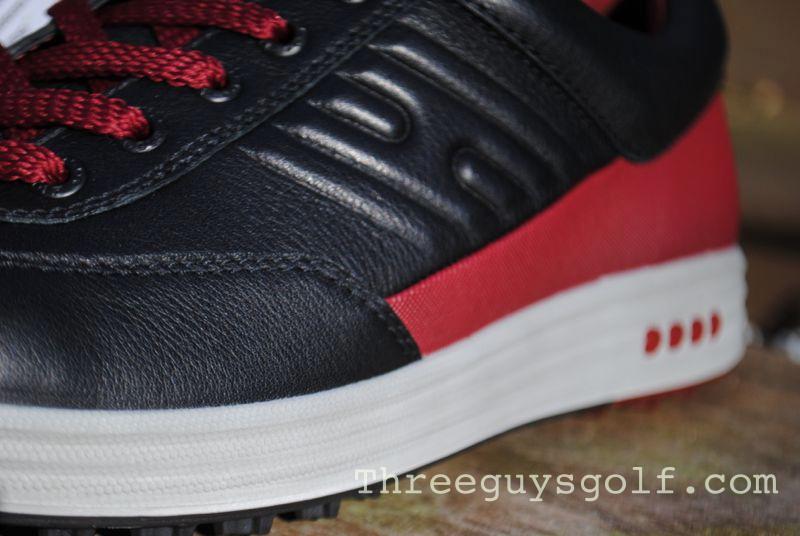 Like the other Ecco shoes, the EVO One is available in a number of colors and all come with an extra set of laces (in a different color). Speaking of laces, I think Ecco does a great job. Many golf shoes have laces that refuse to stay tied. My Street Premier's stay laced 24/7 and never come undone. Kudos to Ecco for this small detail.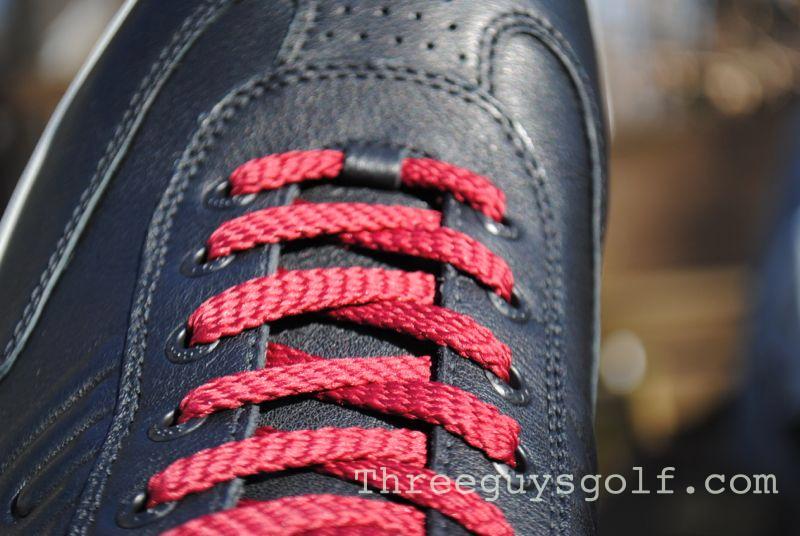 The Ecco EVO One run about $160 and can be purchased on the Ecco website.