Ecco S Drive Golf Shoe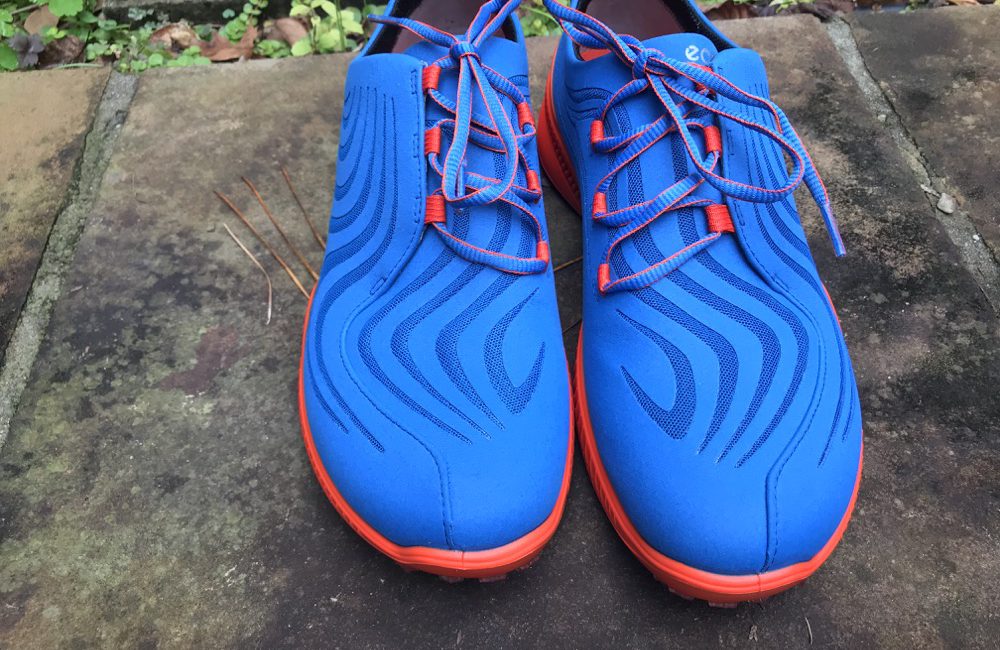 I have been fighting the running shoe/golf shoe trend for a few years now but it may be time to give up. The reality is that for 90% of golfers, shoes don't make a bit of difference when it comes to scoring so you might as well wear the most comfortable shoes possible. Sure, we can throw a few nubs on the bottom if it makes you feel better.
Ecco has long been known for its progressive style, extreme comfort and proud pricing. Dating all the way back to the original Fred Couples model, Ecco has consistently been pumping out fashion forward styles. More importantly, Ecco is dead serious about comfort and puts a ton of cash into R&D. To date, I have reviewed a half dozen Ecco golf shoes and I have never been disappointed with their comfort. My only complaint has been a lack of full waterproofing on many of their models.
This summer I reviewed the Ecco Cage Pro which featured a great combination of support and comfort but at $235 it priced many folks out. Now as we enter fall, I have been wearing the Ecco S drive which is a full-out running cross over.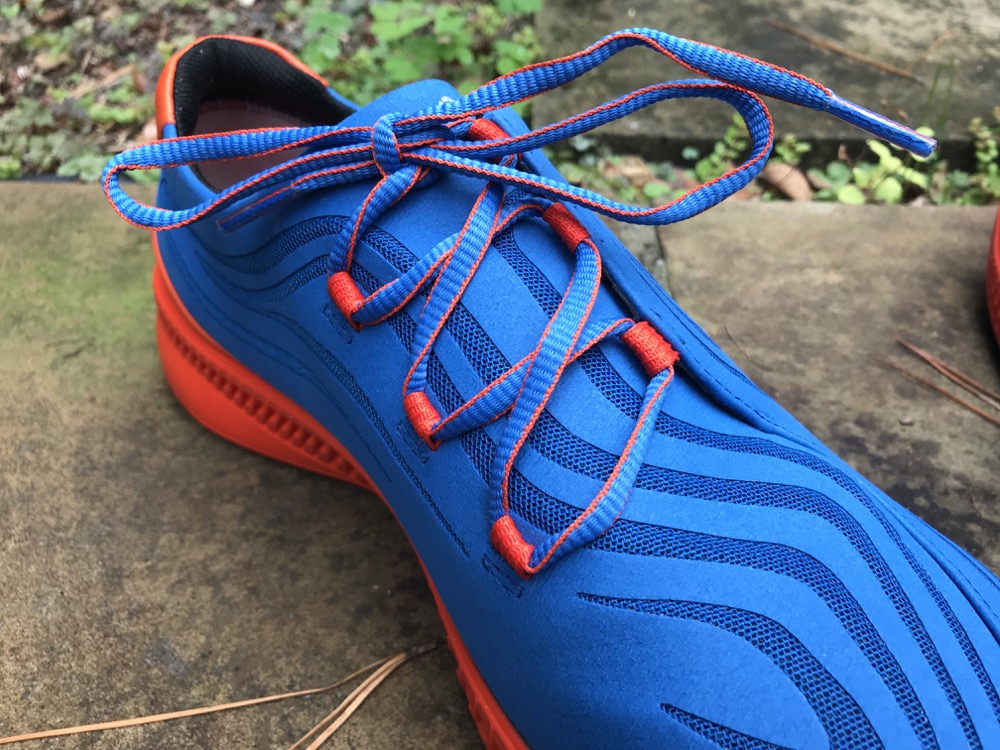 Ecco S Drive Style:
The Ecco S Drive comes in three Colorways, white, blue and grey. I have the blue one which is crazy bright but even with the other models you are going to get a vibrate sole, making each option an eye popper. Frankly, the S Drive is so colorful that I feared I would look a bit silly trying to pull them off, but I was pleasantly surprised by the reaction from the peanut gallery. Don't get me wrong, I love a pair of blue shoes, but with a bright orange sole, there really is no hiding.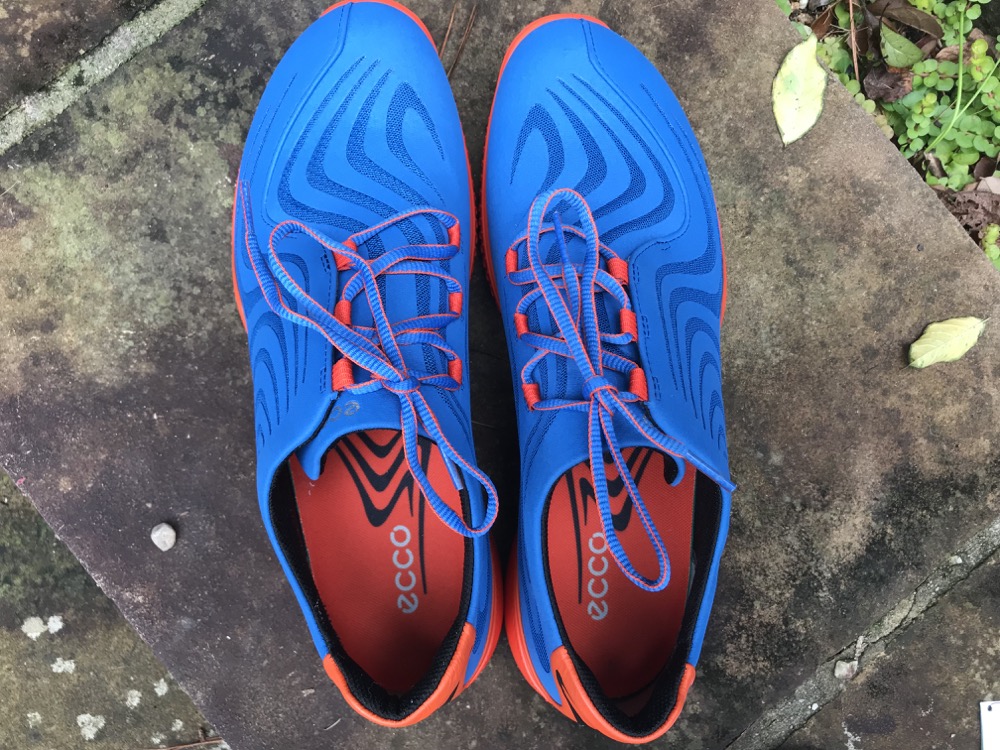 Beyond the color, you will notice the "S" like design on top of the shoe. This is actually a stabilizing material that helps with support which is important given the extremely light material in the shoe.
Another unique feature of the shoe is the lacing which is on the side of the shoe rather than the top. If there is a structural reason for this placement it is beyond my pay grade so I am chalking it up to a designer who just thought it looked cool. Esthetically, it does give the shoe a very clean look when viewed from the side as the laces are mostly hidden on the inside of the foot.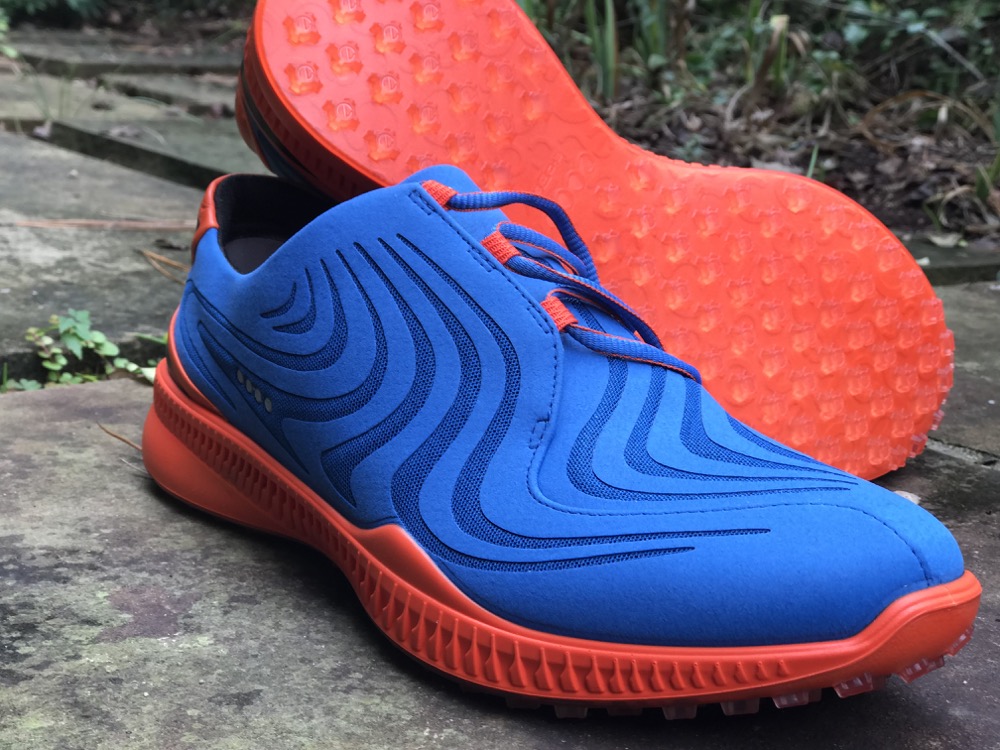 Still, it is the contrasting bottom part of the shoe that really makes the statement. Whether it is orange on the blue model, yellow on the white model or red on the grey model, the Ecco S Drive stands out amongst the crowd.
Comfort:
Can you say "bedroom slippers". These puppies are so light that you will likely wear them more than just on the golf course. I know that I fully expect to wear them a ton when the spikes wear down enough that I no longer want to play golf in them.
The upper part of the shoe is made with a mesh fabric typically found in running shoes. While not as supportive as a leather shoe, I have really not had any issue with them. Again, I believe that unless you have DJ swing speed or are playing in driving rain, any shoe will be just fine. To that end, I am bumping into more and more guys who play golf in their favorite pair of shoes professing that they are more comfortable and don't really have any downsides in terms of grip or support.  My only knock on that argument is that I just think a running shoe for golf looks dumb.
I think that is where Ecco got this shoe right. Yes, it does share elements of a running shoe, but it would never be confused with a running shoe.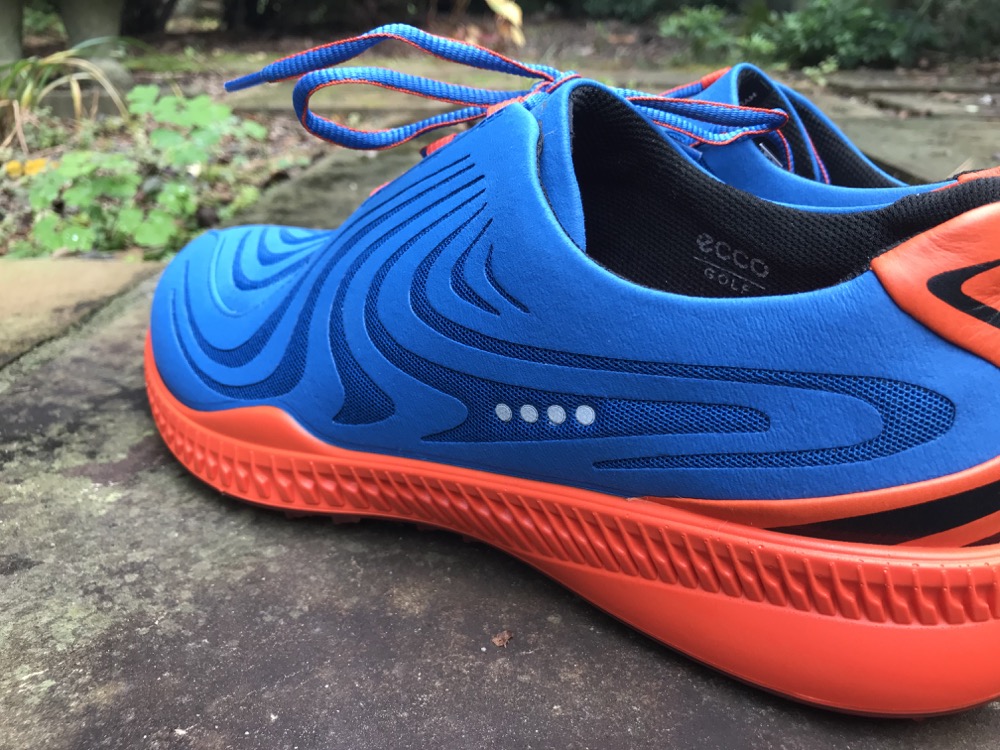 As for traction, I feel like I end up writing the same thing for every non-cleated golf shoe. That is, the traction is fine in summer conditions. Ecco will tell you that the shoe is designed for 800 traction angles which sounds great. Still, there is no substitute for actual cleats in less than ideal conditions or even wet grass for that matter.
However, most golfers only play when it is sunny and 80 making this a moot point. Personally, I have played 5 rounds in this shoe in varying conditions. Again, no issues even with light rain or morning dew. Does that mean I will wear them in the winter or when the turf is soft? Doubtful, but when it is sunny and dry, they will get a workout.
Waterproofing?
Again, Ecco is notorious for only over treating their shoes so that they are not fully waterproof. This winter I am going to Bandon Dunes and had every intention of bringing my Ecco Cage Pro, but without 100% waterproofing I just cannot do it. Same thing with the S Drive. I have never been able to figure out why Ecco chooses to not make a shoe out of waterproof material but I suspect it has to do with weight and/or cost. I get the fact that it is rare you really need a waterproof shoe, but I just feel better knowing they are.
Should you buy the Ecco S Drive:
First off, not if you are on a budget. Ecco's do not come cheap. The Ecco S Drive retail for $160 putting them in the premium market. However, Ecco's have a long life span making them a decent investment. For example, one of my good friends has a pair Ecco Biom that must be 4 years old and still look great with little wear on the sole.
Ok, so you have $160 burning a hole in your pocket. The Ecco S Drive is as comfortable a golf shoe as I have worn. What is different about the S Drive is 1) the looks and 2) the expected lifespan.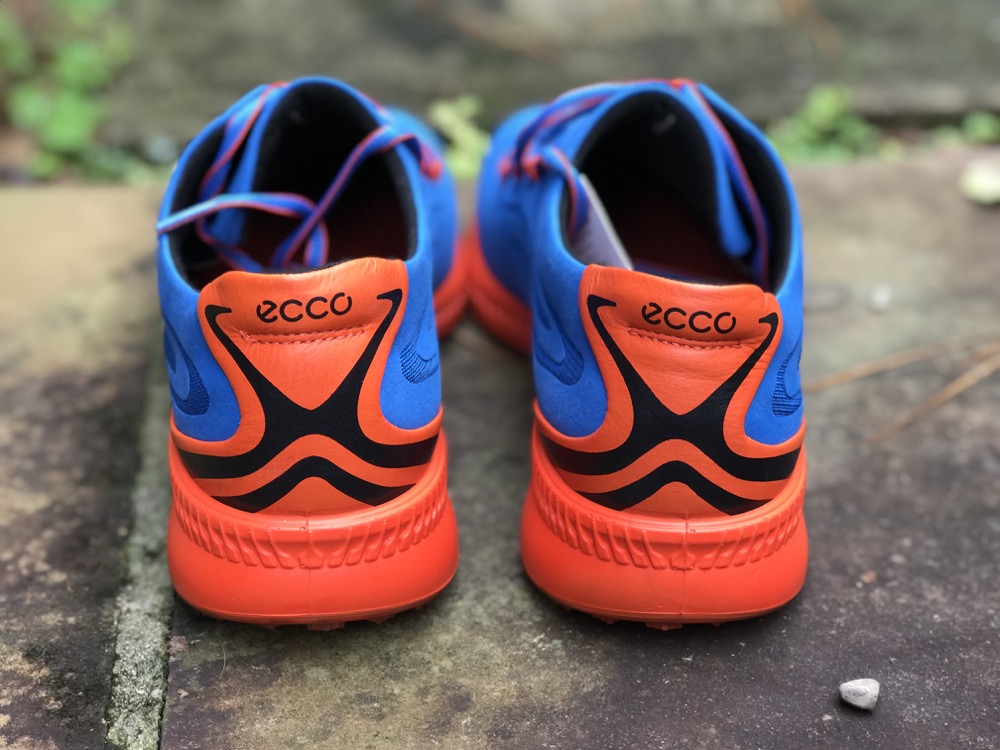 I am a huge believer of spending the money on my eyes and my feet. Both are super important to my comfort and cheaping out seems like a long term risk. You just are not going to go wrong with a pair of Ecco golf shoes and if they fit your eye I say "pony up"