Ecco Street Premiere Shoes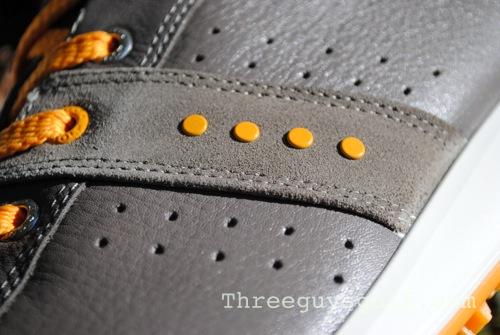 Over the past 6 months I have worn about 7 pairs of golf shoes. Some I really like, some I kinda like. So when I had the opportunity to finally test out the Ecco Street Premiere shoes I was eager to see how they stacked up against the competition. Let me be clear, I am an unabashed Ecco fan. Over the past years I have purchased four pairs of Ecco golf shoes and to this day I cannot bring myself to get rid of a single pair of them, despite the fact I have more shoes than I know what to do with. Basically, I just think that Ecco not only "gets it" but they have the technology to back it up.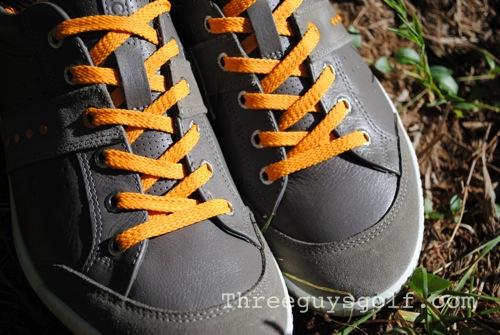 I still remember the first time I saw the Ecco Street shoes. It was during the Masters a few years ago when Fred Couples was in contention so the TV was regularly showing him strolling down the fairways of Augusta National in his Ecco's san socks. Like other golf geeks I actually Googled "what kind of shoes does Fred Couples wear?" . . . they were just so cool and so unique. Now of course, everyone and their brother thinks they can make a street shoe – there are some good ones out there, but there is also some junk. In my mind Ecco still represents best of breed in the street shoe department in part because they are not only focused on design, but equally involved in developing new materials and improving ergonomics.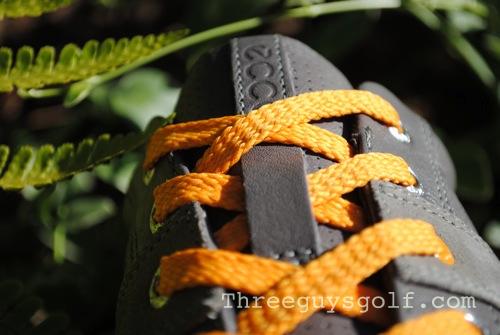 What do I love about the Ecco Street shoes? Well we can start with the style which is simply classic cool. They are not "hopped up on hip", but still stand out from the pack. For me it is the little things that make the difference. Whether it the orange laces, raised orange nubs or the fact that the seams are clean and straight, Ecco shoes are easily recognized and always admired.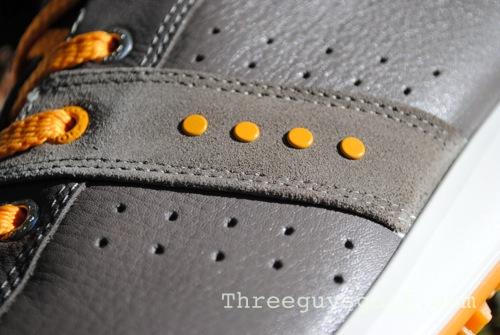 On the sole you have tons of spikes which provide ample grip and will not wear down like some of the other "alt shoes". So sturdy are these spikes that I really don't even try to avoid the pavement. And they are so comfortable, I often forget to take them off after returning from a round of golf. Oh, and I never have to change shoes on my bumper.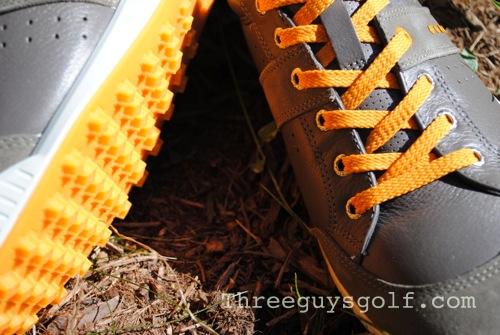 Sure, other street shoes can go from the house to the course and back, but the Ecco Street Premiere can actually serve as a regular shoe and I have heard from many an Ecco fan who say they wear them all of the time. Really the only downside for me is that they are not water-proof which makes them impractical for morning rounds when there is heavy dew. Other than that they are a perfect warm weather shoes and despite the fact they are leather, they do no feel hot.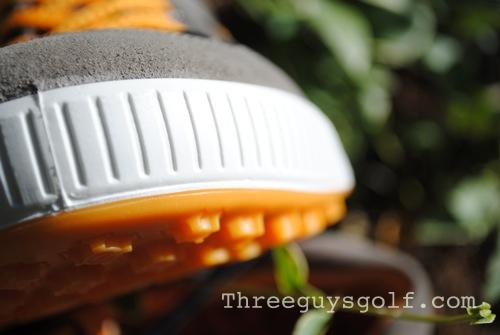 So yes, my expectations were absolutely met by Ecco. While they are a bit pricey, $150, you will be hard pressed to find a better street shoe (unless it is the new Ecco Biom Hybrid shoe).
You can see the whole line of Ecco Golf shoes on their website.