7 Unique Golf Gifts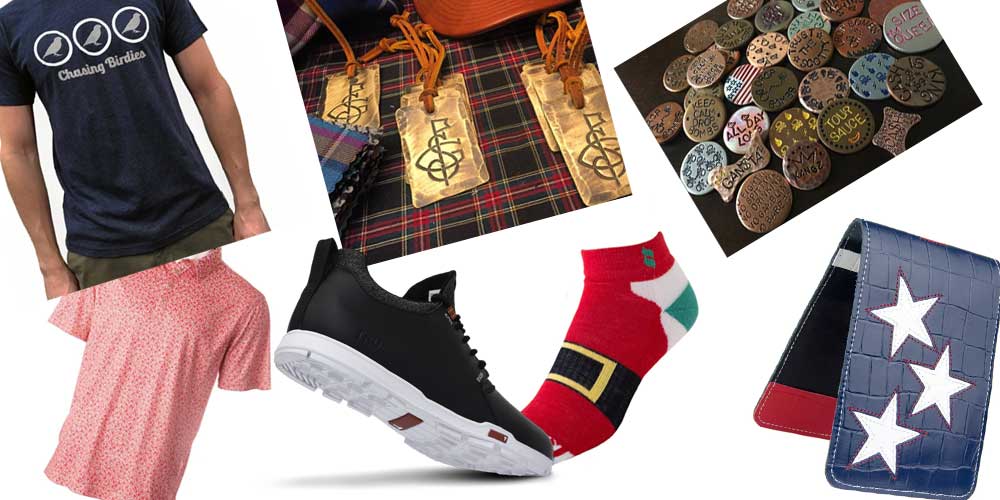 Ugg, it's the holiday season and you are forced to yet again find a present for the golfer(s) on your list. No, golfers do not want funny golf related gifts, or calendars or a sleeve of golf balls. They want something more creative and useful and you want to show them that you care. The problem is, non-golfers have zero idea what to buy for hard core golfers.
Luckily, I am a hard core golfer and I am here to suggest 7 gift ideas that are sure winners. Even better, each one comes from a small company that is steeped in quality and craftsmanship. To make things simple, I have ordered the list from least expensive to most expensive (and 5 of them are under $100!!)
Liberty Ball Marker ($18)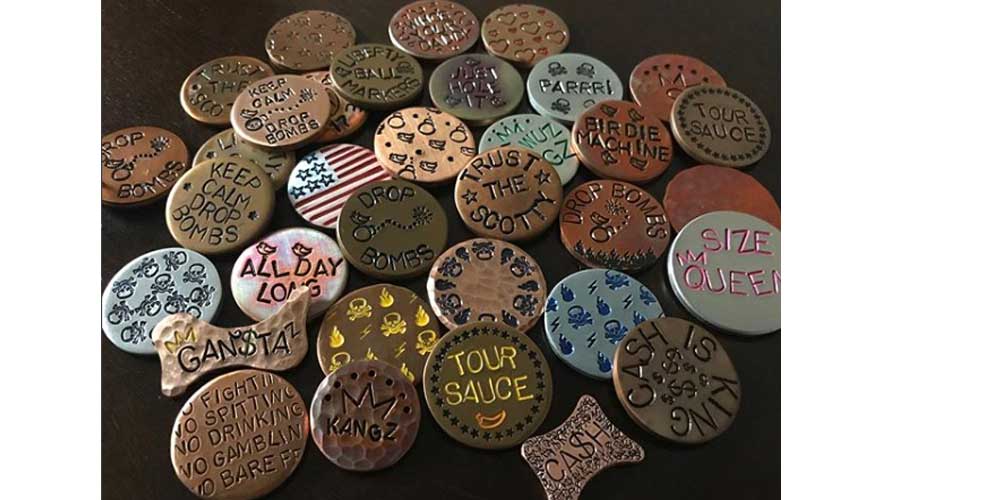 I have a number of these ball markers and have used them as gifts for tournaments. They are offered with a number of designs or you can even customize them. Each one is hand-made and has a sizable weight to it. Yes, sizable weight is a good thing as it feels great to the touch and makes a statement. Get them
Kentwool Socks ($19)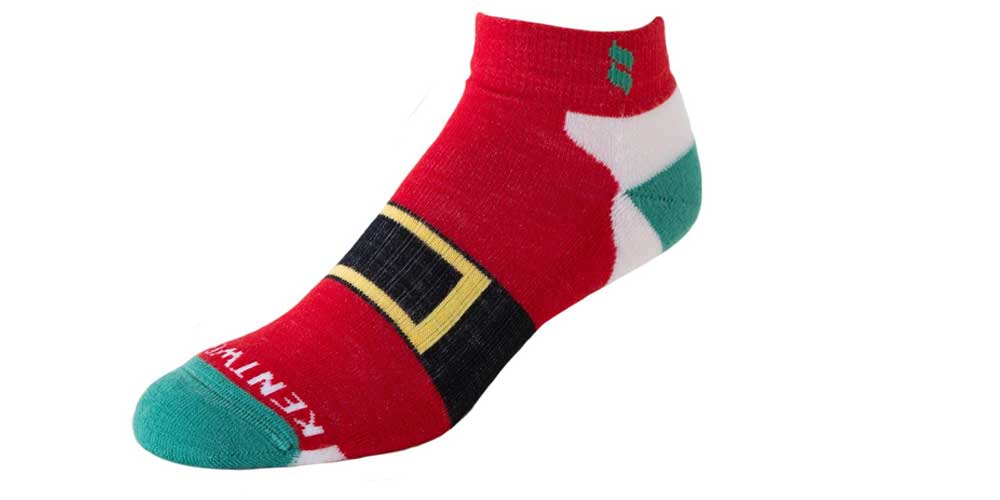 Socks and underwear used to be the worst present you could get, but when they are Kentwool that is no longer the case. I have about 14 pairs of Kentwool socks. As the name suggests they are wool which you might think would be a bad choice for hot weather. Alas, that too is an outdated notion. Wool is not only very strong but it keeps your feet dry even when you sweat. Plus, they make them in fun colors. Get some.
Asher Golf Chasing Birds T-Shirt ($24)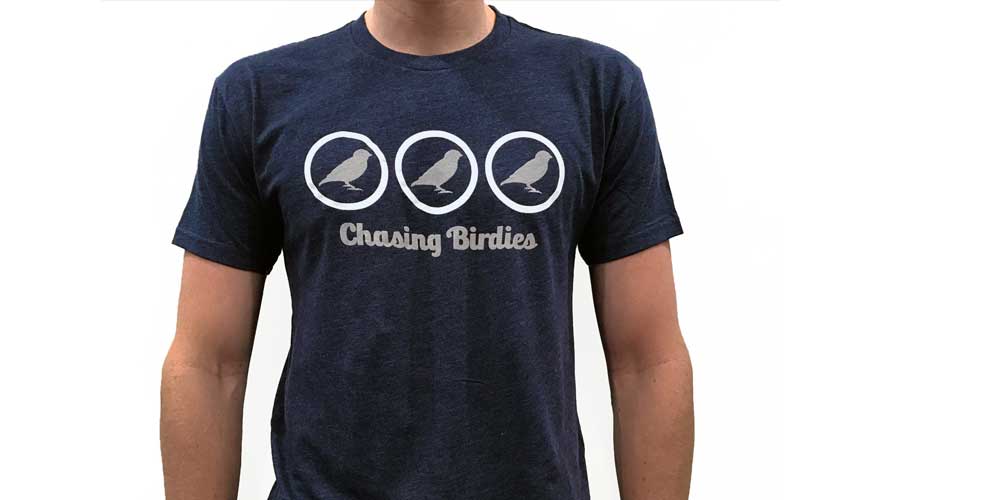 Tee shirts are always a safe choice and this one is pays homage to the circle on the card. Asher Golf makes super cool golf gloves but for for this list I am picking out one of their cool t-shirts. Clocking in at a cool $24 you could even throw in a glove and make him really happy. Get it
Seamus Golf Bag Tag ($30)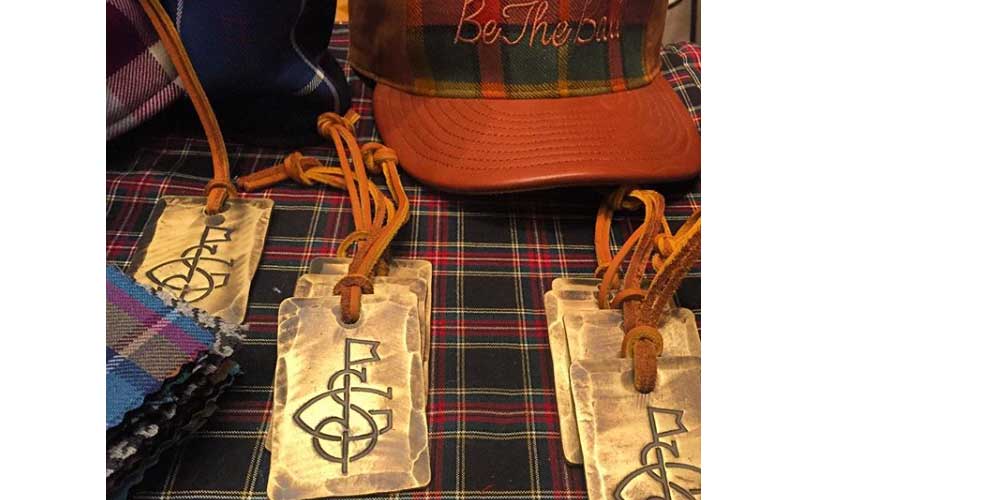 Founded in Oregon, Seamus has quickly become the premier maker of head covers. Additionally, they make outstanding hand forged metal objects. One of my favorites is this bag tag (which I own). Not only will he love it, but the cart guys will appreciate being able to quickly identify the bag owner. Complimentary hand stamping the owners name makes this an easy choice.
Rose and Fire Old Glory Scorecard Holder ($59)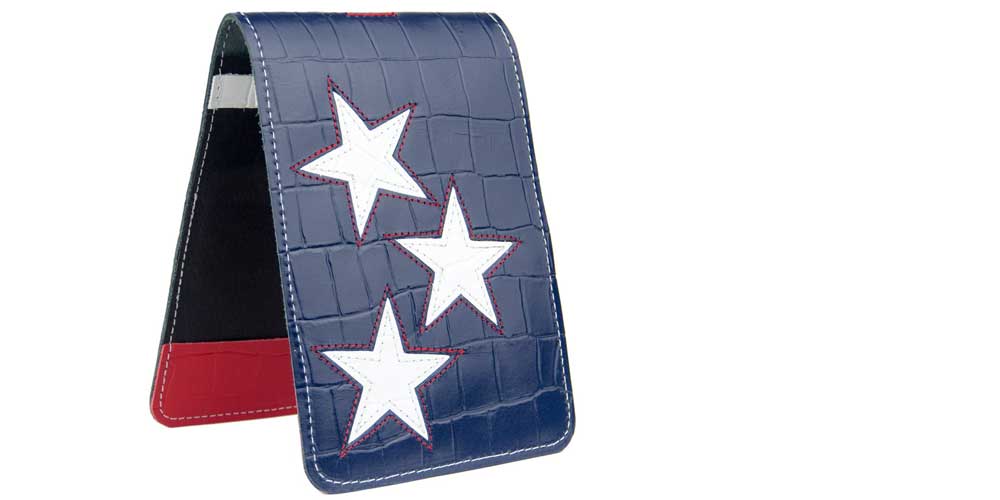 Ever see a PGA Pro pull out a yardage book? We hacks have little reason for those but that does not mean we cannot enjoy the same vibe at the conclusion of every hole. I switched to a leather scorecard holder about 5 years ago and have never looked back. They are simply super cool and actually quite handy. Rose and Fire is American-made and hand crafted in California. This pattern obviously screams America. Get one.
QED Style Wendover Polo ($105)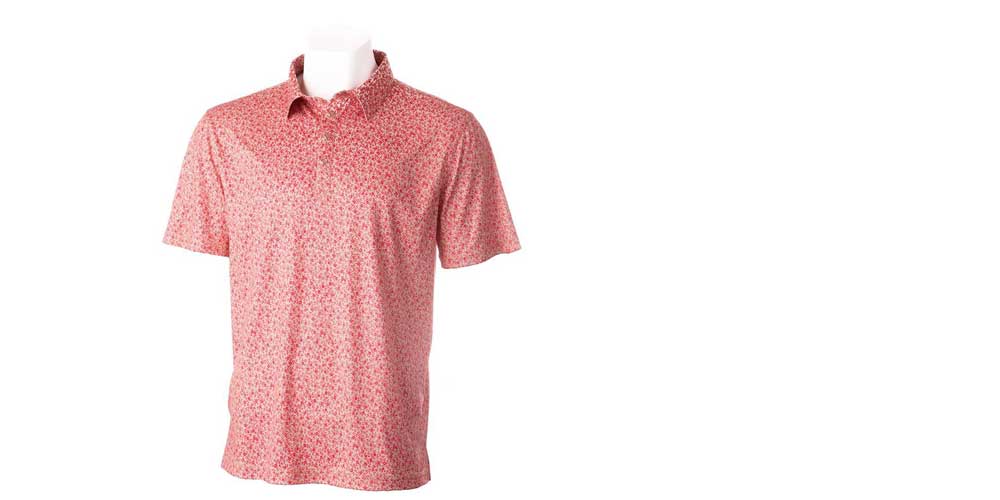 Long one of my favorite apparel brands, QED Style has come out with some really superb new patterns. For those not afraid of a little color I love this Cardinal Wendover Polo. Florals are very hip and this micro pattern is suitable for even a more conservative golfer. The construction is top notch and can be worn on or off the course. Either way, it will draw complements. Get this
True Linkswear Original ($149)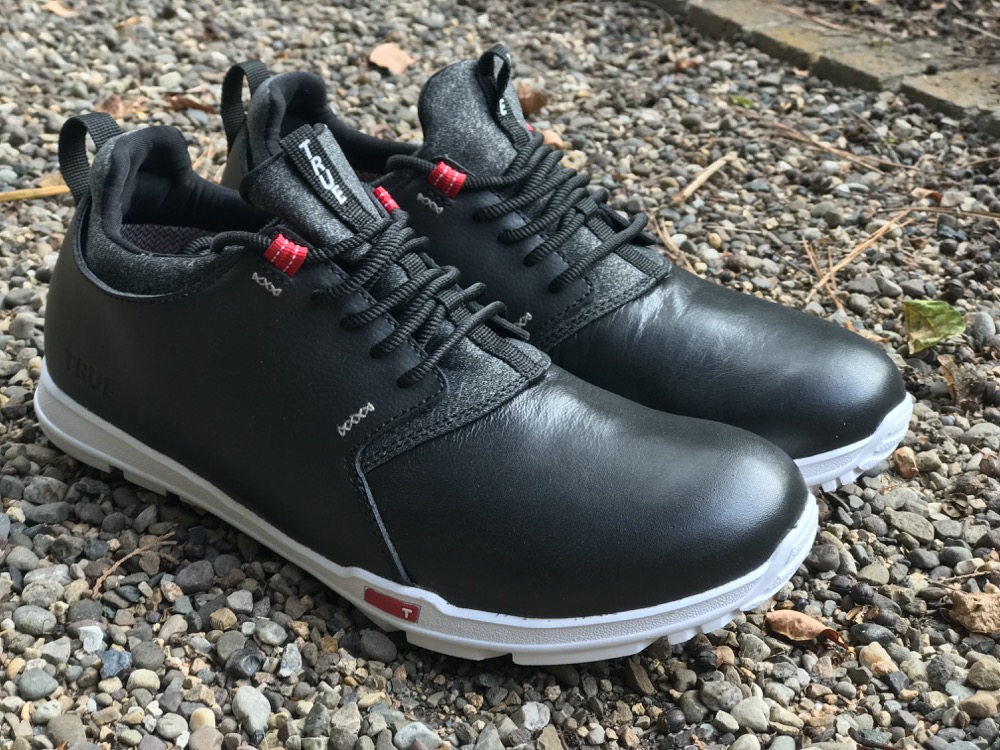 Another brand that I have worn for many years. In late 2017, True went back to their roots and released two shoes that are aimed at making the walk enjoyable. With outstanding leather and comfort, these shoes are hard to take off. Buy one, and my bet is he will get another for everyday wear. Get a pair.