Ford Plantation Golf Course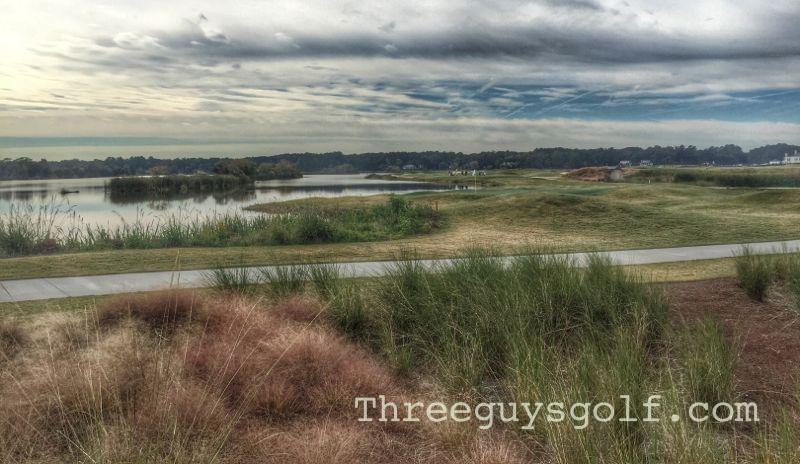 "Camp for Grown ups". This is how Ford Plantation was described to me by more than one member of this exclusive Georgia Country Club. Located in Richmond Hill, Ford Plantation is home for about 250 fortunate families. However, on this given weekend it was also home to 17 media yokels including yours truly. Yep, I was getting the chance to play the newly redesigned Pete Dye creation and spend some time socializing with the members of the club.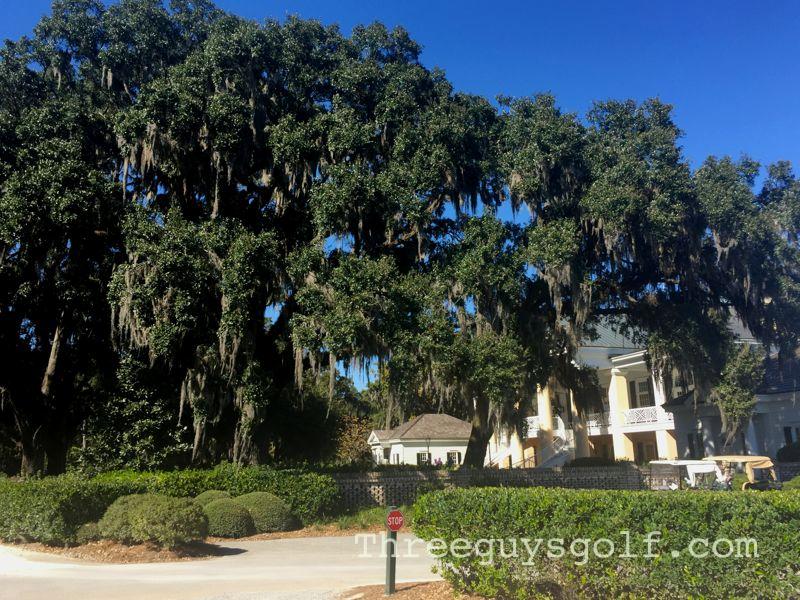 Driving into Ford Plantation you get the sense that you have travelled back in time to the old South. A long winding road flanked by trees filled with Spanish Moss ends at an imposing but not overbearing clubhouse. Having no idea what to expect, I made may way up the stairs to the dining room where I would get my first glimpse of the back nine that is the postcard for Ford Plantation. Through the back windows I was treated to views of fairways, tall grass and lakes for as far as my eye could see. A true links style course in Georgia, who would have guessed.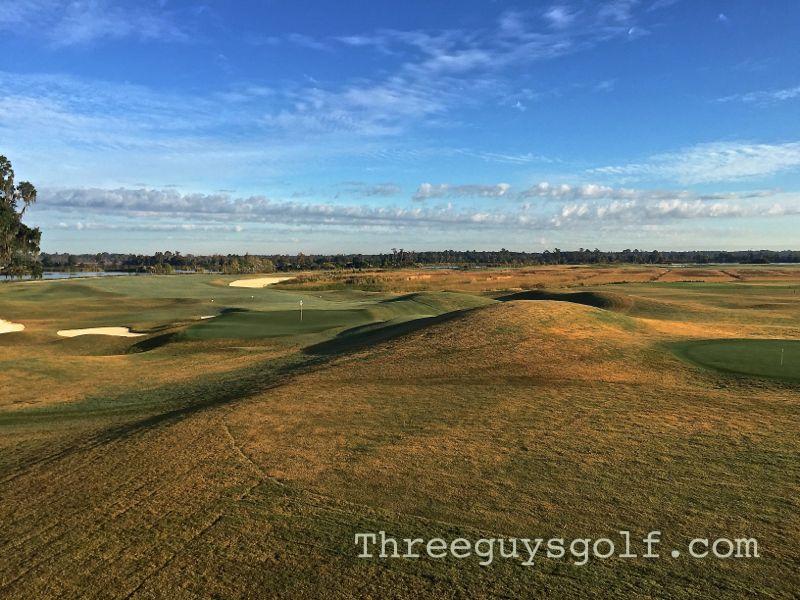 Unfortunately, I would have to wait an hour as my tee time was not till 2pm. With time to kill, I enjoyed a tasty lunch in the open dining room. After making short work of my chicken salad sandwich I headed to the driving range where I warmed up next to Gene Sauers (no,he did not recognize me). I would come to find out that Gene often comes to the club where he presumably steps back to the 7400 yard tees.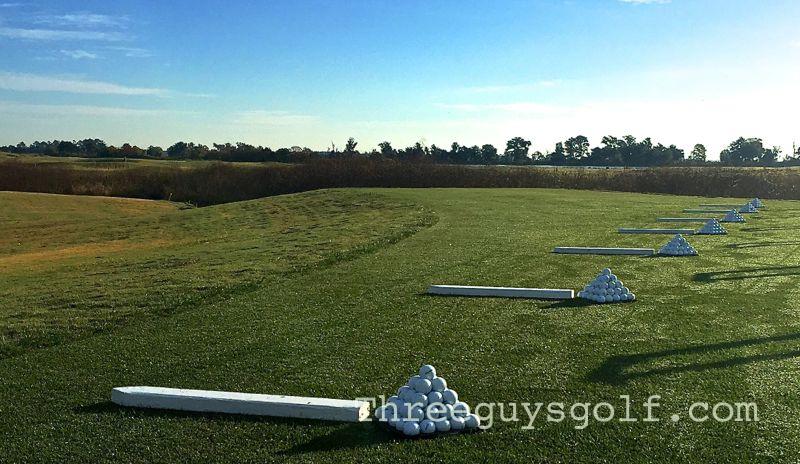 After demolishing the pyramid of golf balls I was met by the two members I would be paired with. First up was to load my bag on the cart. Since this is a private course, most members have their own cart and in the case of my host, it was rigged with fishing poles and a net on top. He also had a fire extinguisher bolted to the side but I will hold that story for another time. Sensing my curiosity, Bill explained that the rods were just in case he wanted to take a break from making birdies in order to catch a few fishies. Seriously, I am definitely missing out on the good life!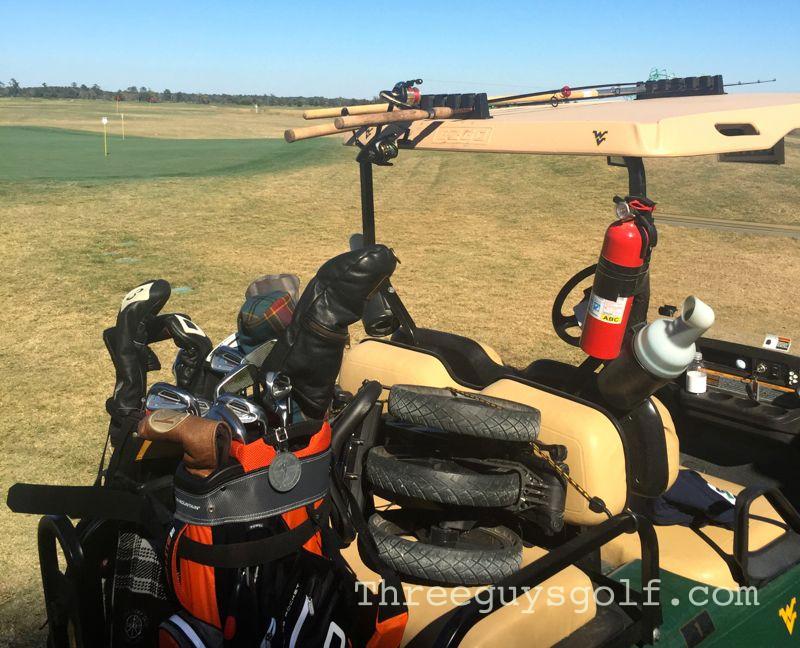 That day we would only play nine holes (the back nine) but it was a great warm up for the next day when I would get to play the entire course. Since this review is not just about the course, let me start by making a few observations about the membership.
The two gentlemen I played with were likely incredibly successful (I would later learn one has run for Governor and the inventor of the Chile mine rescue capsule). However, during the course of our nine holes (and a few post-round cocktails), what I mostly learned was that these guys really love their club and have an absolute blast each and every day. No tee times required… just show up around 9am any morning and get paired up for a friendly round . . . that's how they roll at the Plantation.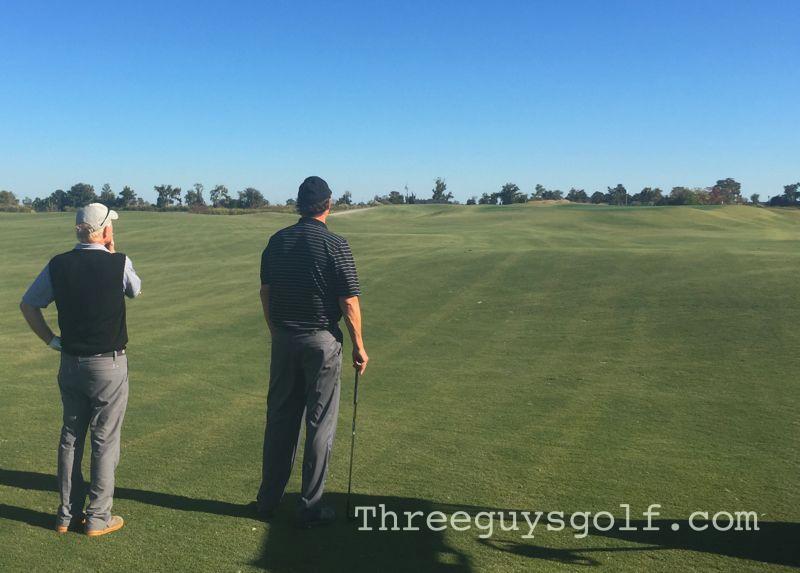 While I know everyone was being super nice to me for this media event, I never got the sense that they were anything but genuinely fun people. Case in point, when we finished our nine we headed to the bar for "one beer". Turns out, there were 8 other members who were having "one beer" and the next thing you know… well we all know how that goes. While I would have preferred to spend the rest of the evening on a bar stool yakking with my new friends, duty called and I headed to the oyster roast (yeah, life was tough that day).
Typically, my knock on shellfish is that there is no way you can get enough to actually make a meal. Apparently, the cook was out to prove me wrong as there seemed to be no end to the buckets of oysters he would pull off the open fire.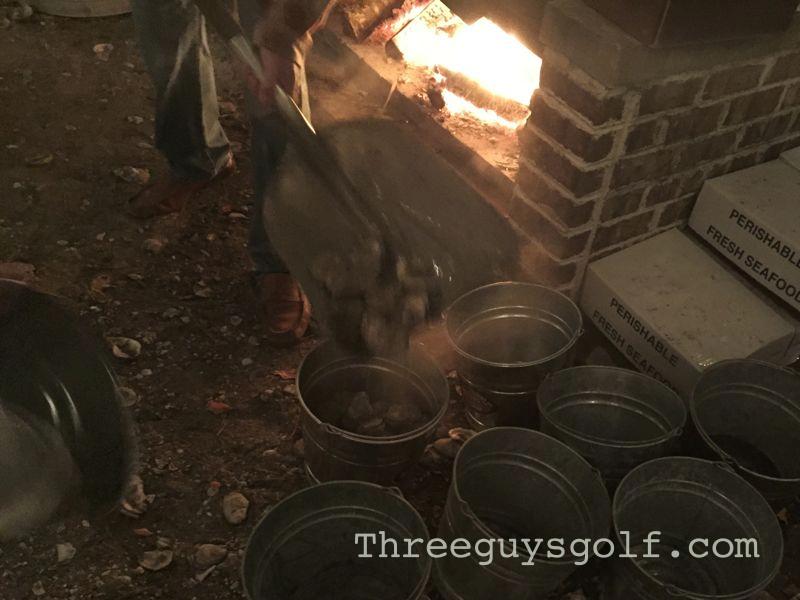 Alright, you get it, the food is awesome, the members are super cool, the facilities are top notch… what about the golf?
Pete Dye gets it right:
Imagine you joined an exclusive country club only to find out that it closes for two days every time it rains a few inches. I don't know about you, but I would be slightly annoyed. Apparently, so were the members at Ford Plantation, which is why they voted to chip in some dough and self-fund a redesign of the course under the direction of Mr. Pete Dye and Tim Liddy.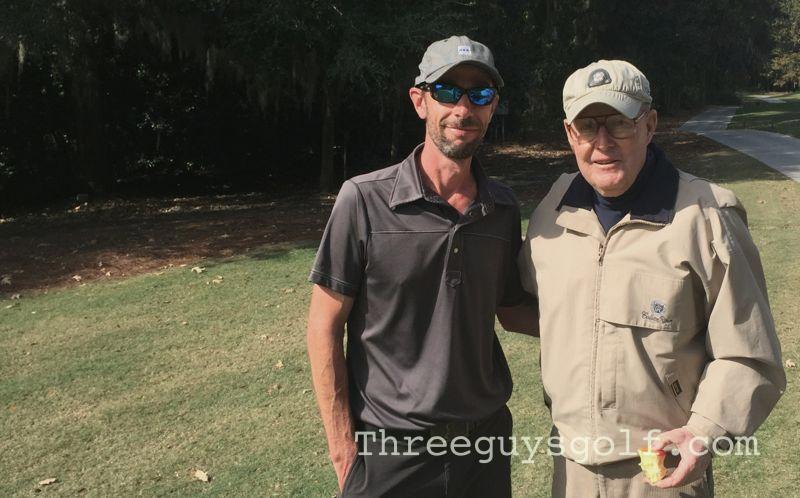 The basic problem with Ford Plantation was that the drainage was so awful that the grounds crew became the bucket squad. So the first priority would be to build high-end pump systems that could move the water off of the course. Additionally, they needed to makes changes to the topography so that the land actually helped with the drainage. So with marching orders in hand, Pete Dye and Tim Liddy set to work restoring Ford Plantation.
Front Nine
The front nine is pretty traditional with large trees bordering the fairways and lakes on most holes. Some of the big changes to the front nine included adding long bunkers next to the lakes which helps to save the Pro V1 from the water. Dye also moved some bunkers and of course redid the greens. Speaking of greens, all of them are amazing. Perfect in fact. They roll so true is is hard to actually play the proper break as they just seem to hold the line forever. And they are fast. Not crazy stupid fast but fast. Despite feeling more at home on the front nine, I found it to be more challenging since the fairways were narrower and greens seemed harder to hit. The front nine is also where you will see some of the homes of Ford Plantation. Not in play, mind you (no dreaded white stakes), but just off in the distance.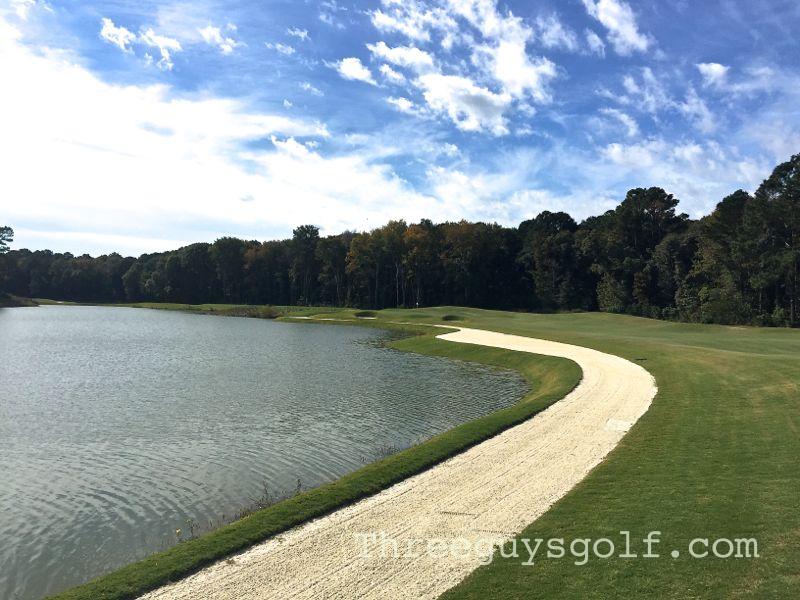 Back Nine
The back nine is a totally different experience. As you stand on the tee box you feel like you can hit it anywhere but also have no idea where to hit it. Thankfully our hosts provided us with a little direction, although they too are still learning the course. What I really like about the layout is that it continually provides new challenges depending on the wind and weather. With so many options you never get locked into playing the hole a single way.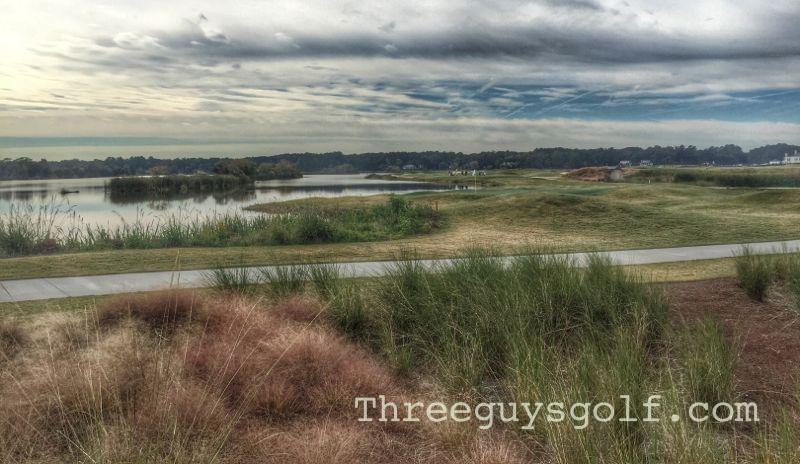 Obviously the views are outstanding. Wildlife is abundant and the sun dancing off of the water provides endless opportunities to take in the landscape. Plus you can always take a break and do a little fishing.
So what did I think?
Clearly I loved the course but it is odd in the sense that both nines are so different. Good and bad as they say. Good in that you get two experiences, bad in that you don't feel like you are playing one course. I asked a few members what they thought about the contrast and they agreed it added to the experience. They also noted that if you just want to squeeze in nine holes you can choose the side that fits your mood.
But what else is there to do?
Ford Plantation is not just a golf course. It is a community that offers a wide variety of activities and social events. For example there is a large equestrian facility (we saw 6 horses trot by as we teed off on #10) and marina. There is also fishing, shooting and other naturalist activities. Plus, I get the sense that there is a lot of social activities that are widely attended by the membership.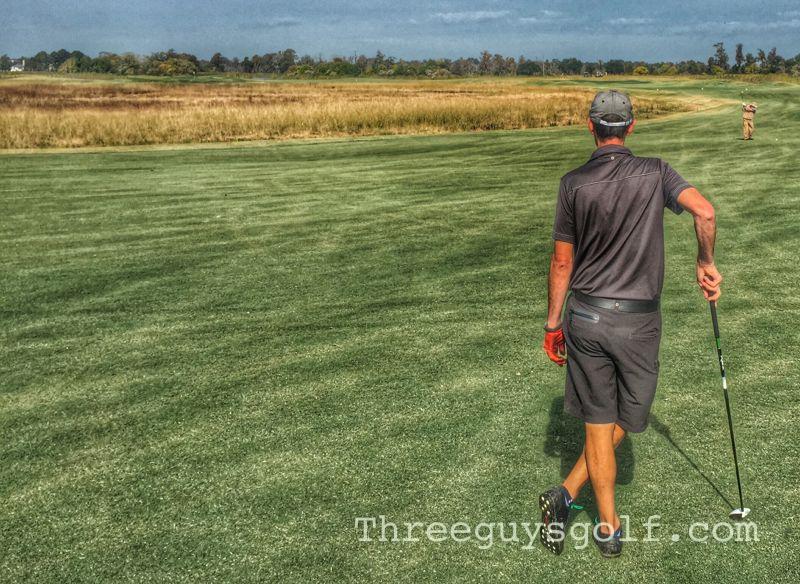 Staff
As you would expect, the staff is top notch. It starts with Director of Golf Course Maintenance, Nelson Caron, who I firmly believe spends 22 hours a day thinking about how to make the course better. I would not be surprised if he is up at 3am each morning checking the greens and making notes. In the Pro Shop, Ryan Skipton makes it his priority to provide the members with the best golfing experience possible. This includes organizing tournaments such as the "hook and slice" (part fishing / part golfing event) and traveling with them on overseas golf trips.
Bottom line
Sure I know that the members were on their "best behavior" for the media event, but I truly got the sense that everyone really loves to spend time at Ford Plantation. Why then would they invite 17 members of the media to tell the world about there secret paradise? Well, as it turns out they are looking for a few new neighbors. Unfortunatley my W-2 won't cut the mustard yet but maybe one day… one day.
If you would like to learn more about Ford Plantation you can visit their website.