Skechers GOBionic Golf Shoe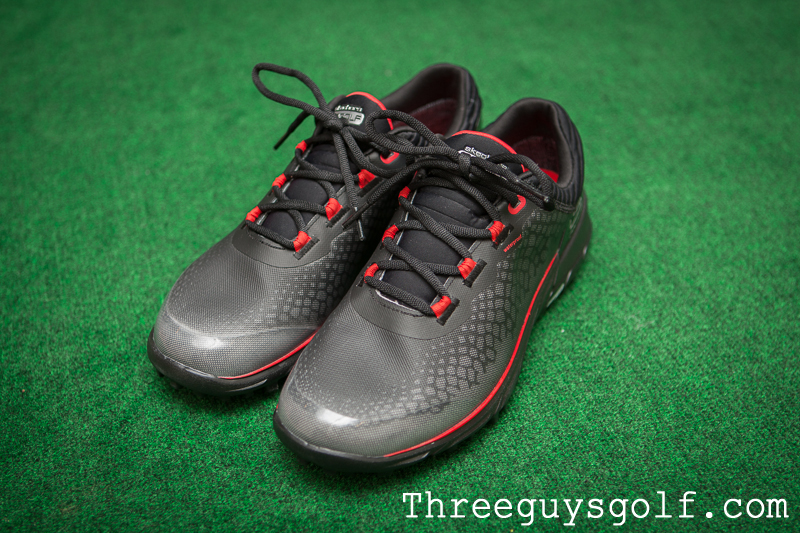 Skechers is a term that's synonymous with foot apparel and for many years now they have been a fixture in the malls of America. With their uniquely crafted and popular shoe designs, Skechers has made a name for themselves in today's pop culture. Believe it or not, they have now taken on the challenging task of entering the golf shoe market.
As I made my way around the 2013 PGA Expo in Vegas last month I was more than a bit surprised to bump into the Skechers booth. "Huh, did I make a wrong turn and find my way into the X Games pavillion?" After being reassured Skechers was in fact a bonafide exhibitor, I dove in to see what they were up to and how they planned on making a mark in the brutal golf shoe market.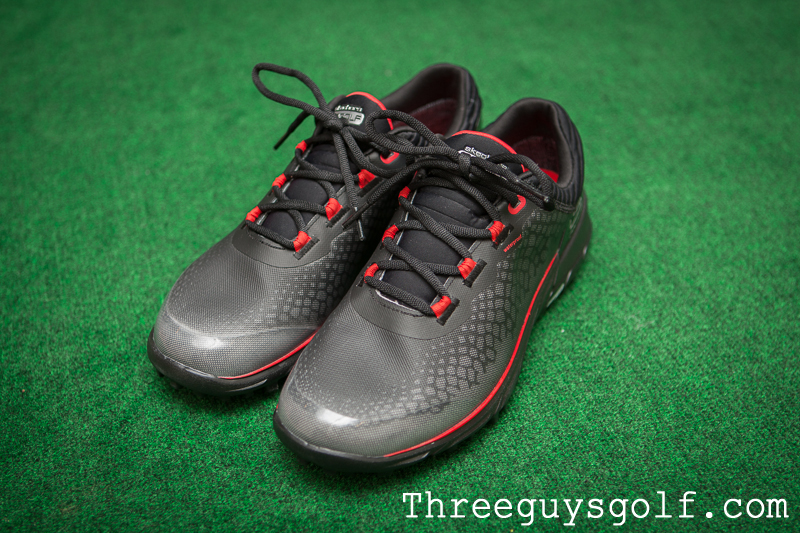 For this review we received a pair of the Skechers GObionics in the Black and Red.  As you can see the shoe has a very athletic, very sporty appearance and tipping the scales at a mere 10.9oz it is surprisingly light. The athletic look falls right in line with Skechers other products; they've basically taken the very successful GObionic line and morphed it into a practical yet effective golf shoe.
The GObionics are lightweight, comfortable, waterproof and have more grip than a rock climber . . . thanks to their trademarked ResaGrip™ the Skechers have not disappointed. Using their GObionic engineering, Skechers has taken a natural inspired organic design and created a golf shoe that allows your feet to move more freely. Furthermore, with a zero drop heel you also get the natural barefoot feeling that has become widely popular in golf shoes of late. NOTE: I found they do run a little small, so you might want to consider a half size up when picking a size.
I broke the GObionics in over several practice sessions and was quite pleased. They're actually pretty rugged and can take a good beating. Considering how lightweight they are I was sure they would be susceptible to damage or show signs of wear, however that hasn't been the case.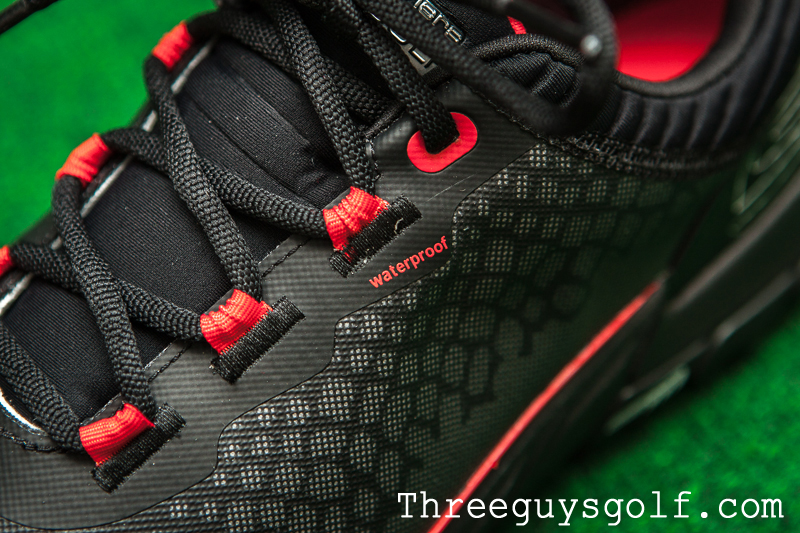 Several rounds in, the GObionics are still holding up their appearance and what's even more impressive is how the comfort level has improved since I first put them on – there is definitely a break in period.  The traction while on the course is superb and the stability you get is surprising.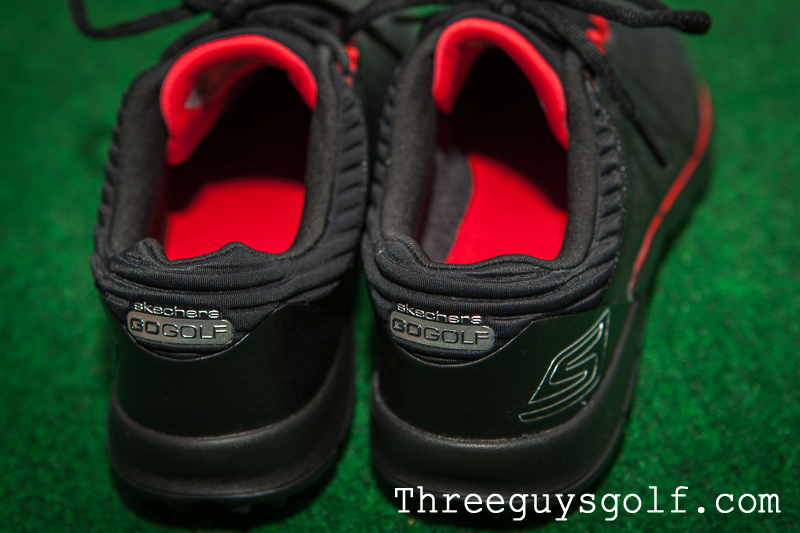 I believe that Skechers is off to a great start and certainly on the right path to a great golf shoe. Just like many of the companies that have come into the golf segment, I only see them making positive improvements as they continue to learn and gain feedback from their customers.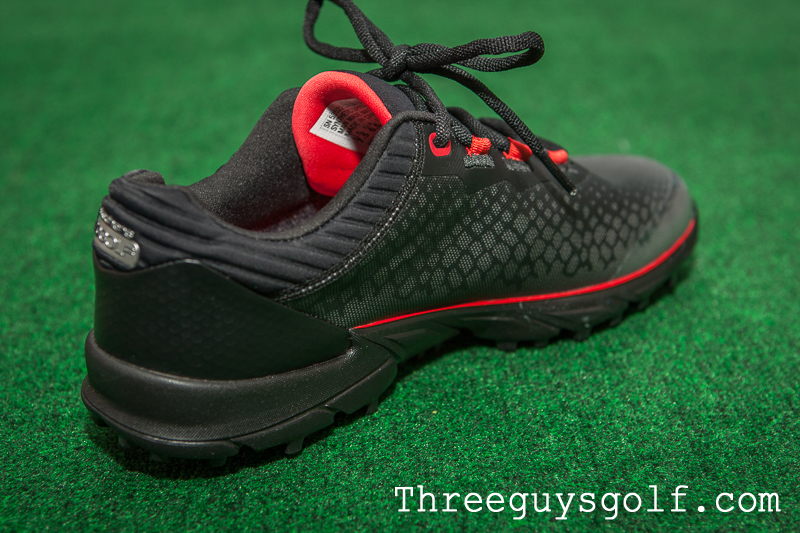 The GObionics retail for $130.00 and are available on the Skechers website.  They're offered in three color patterns; the Black/Red we reviewed, an energetic Green/Black version and a stylish White.
Welcome to the golf world Skechers, we're glad to see you