Nike Golf Outerwear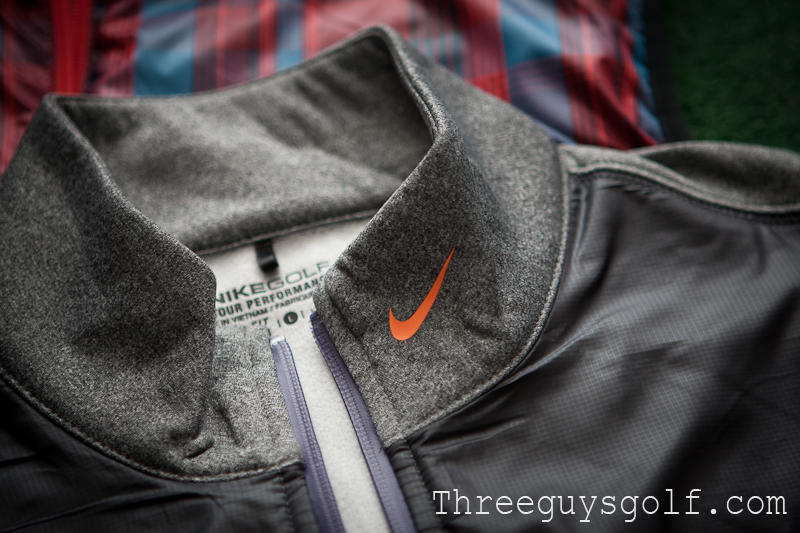 Nike Golf Outerwear Review: For me, it's always been an easy choice on what to wear when I play golf in colder weather. Thermals, thermals and more thermals, cover that up with some cargo pants and a polo, and don't forget the beanie. Until recently, I had no idea that Nike Golf has a line of clothing devoted specifically to cold weather golf. Moreover, Nike outerwear has a very simple philosophy which is layering clothes while keeping them lightweight, comfortable and amazingly warm. Warm is a gross understatement as the Sport Hoody I mention below is like being wrapped in flannel cocoon.
Nike sent us a wide variety of their products to review including the Sport Hoody, Multi Stripe Polo, Mesh Warm Motion Polo, Nike Fabric Mix Full Zip Jacket, Sport Reversible Vest and Flat Front Tech Pants. Beyond the sheer variety, I also could not help but get a chuckle from the naming conventions which span Purple Earth, Melon and Heather. Clearly the Marketing Department takes their job very seriously. More importantly, the R&D folks at Nike are also working overtime because every piece looks and performs wonderfully.
I'm lucky that I live out in the Vegas Valley (well lucky to live here, not so much at the Black Jack table). Anyhow, it doesn't get very cold out here until the end of December. As it turned out, the mercury finally dipped for my annual winter golf outing where we played three separate days when the temperature was 34°, 38° and 42° respectively. This year I was ready!
Not having your swing hampered by layers of clothing is a huge plus in my book. Unfortunately, most winter golf clothes end up making you look like the Michelin man. What I love about the Nike layering system is that it is incredibly versatile but never bulky.
In terms of fashion, Nike makes it super easy to maintain a sharp look no matter how you pair the layers. All of the colors are complimentary so it's virtually impossible to mis-match. The added benefit to their clothing line is that it is not limited to the golf course. Specifically, I find myself reaching for my Nike jackets more often than any other winter outerwear I currently own. Style and function, you just can't go wrong with this stuff.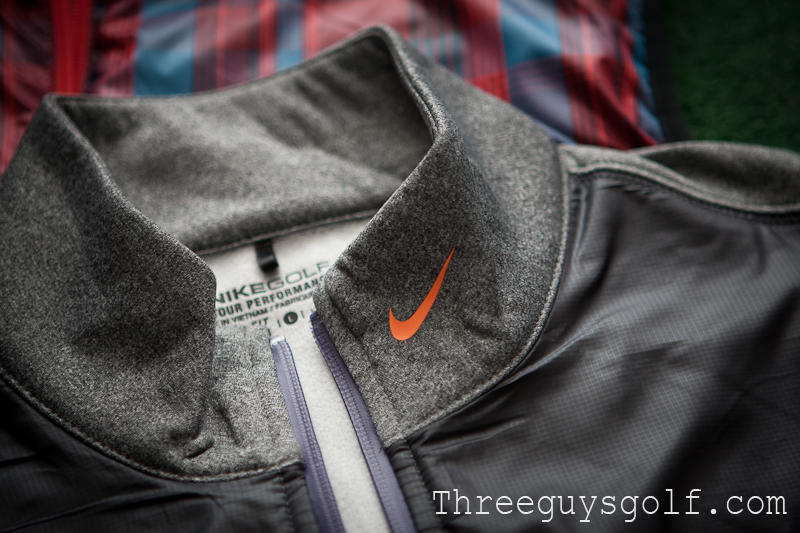 Being at tad portly I'm always concerned with not only how I'm going to look in what I pick out but also how will it fit. All of the Nike golf gear runs fair. In other words, I wear a large and the Nike large fits great. In fact I am starting to wonder if the actual Nike model is not the studly figure on the posters but in fact 5′ 10″, 185 pounds. Either way, the Nike gear fits great-and delivers outstanding performance.
You can see the full line of Nike Golf clothing on their site.