Nike Lunar Duet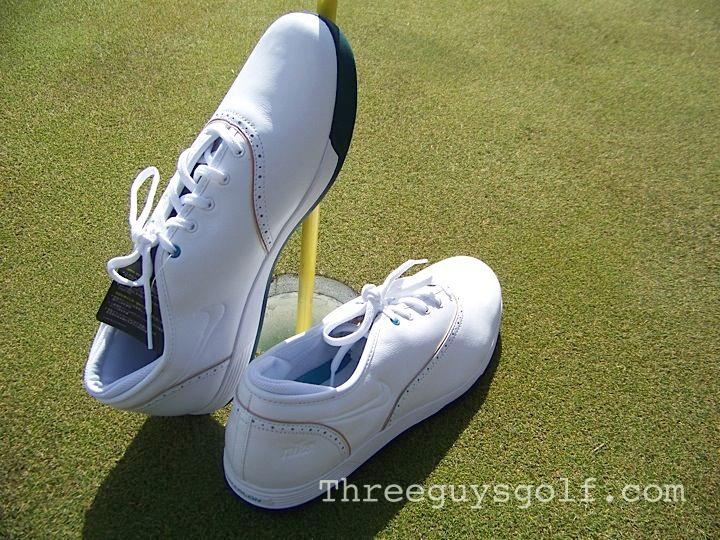 Nike Lunar Duet Review: Growing up in a small town and before the internet, it often took a while before I ever got a first hand look at the newest fashion. Typically my first exposure to the hottest trends came when someone showed up at school wearing the latest "must haves". To this day, I still remember the day my friend Donna walked into class with the now iconic canvas Nike. While there was disagreement on how to pronounce the name, we all wanted our own pair of the canvas kicks with a blue swoosh. I can't explain my immediate infatuation with these new shoes, I can only say that after more than 30 years, I still have it.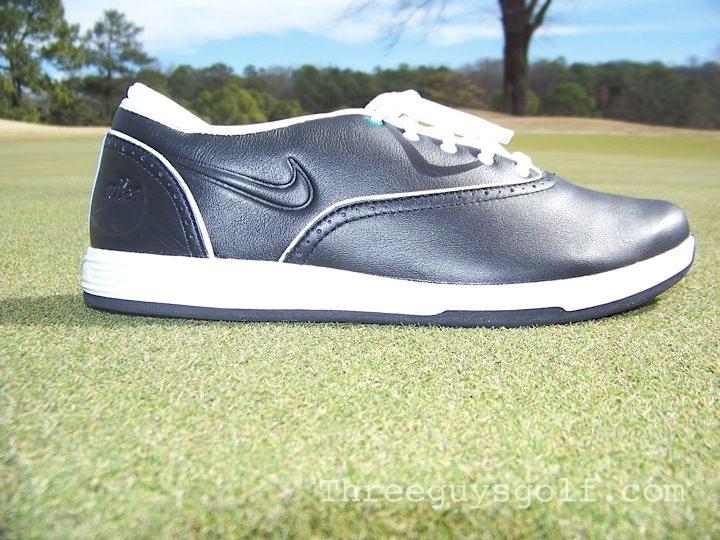 It is no surprise that the first pair of golf shoes I owned were Nike. They were red leather and still might be my favorite pair I've ever had. So, when Nike sent two pair of Lunar Duets my way, I was game. I received a black pair and Sue, a white pair. Now, if you've read any of our shoe reviews, you know we both have feet issues and tend to be picky about our shoes.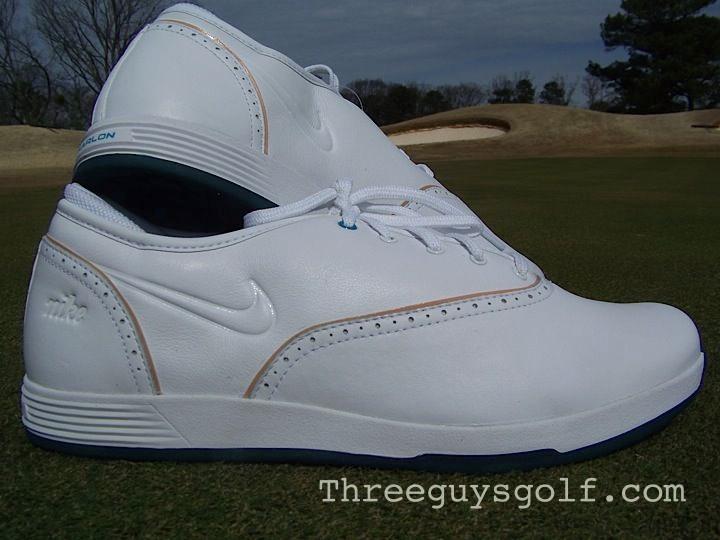 Right out of the box, I loved them. They are street shoe stylish with sleek, clean lines and easily move between the course and the rest of your day. While some golfers still like the classic golf shoe look, the street shoe is quickly becoming a must have for those of us who like to squeeze in a few buckets of balls on the range during lunch or a quick 9 when we can eek out a couple of hours.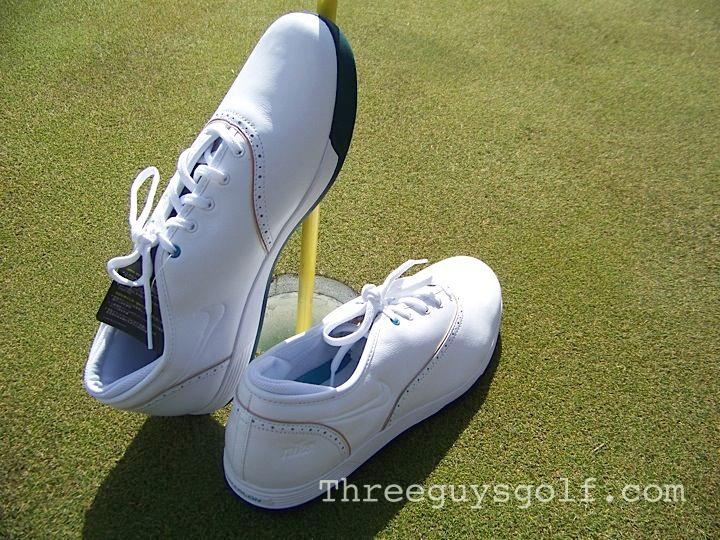 No worries serious golfers, you don't have to give up the reliability and traction of your standard golf shoe when your wear the Nike Lunar Duet. We have had the wettest spring in Atlanta that I can remember, and our golf course has suffered with waves of flood waters. Fallen trees, mudslides and sinking fairways have been a standard this spring and the Lunar Duets passed all the tests.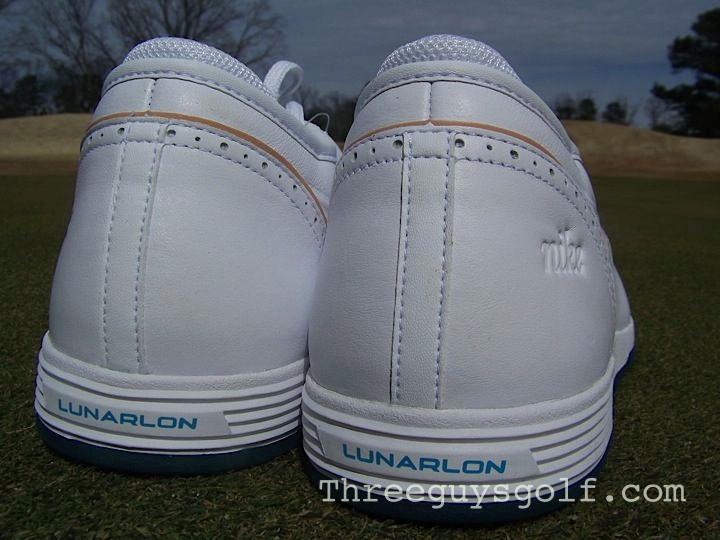 While the leather uppers are not waterproof, only water resistant, I had no problems at all with wet socks or feet, and there were times that I was standing on fairways so saturated, they squished with every step. The gentle slopes of the fairways were more like slip-n-slides, but I never felt unsteady. Lunar Duets might not have your standard spikes, but the more modern rubber lugs don't give up traction on the course while easily converting for other activities if you have no time to change.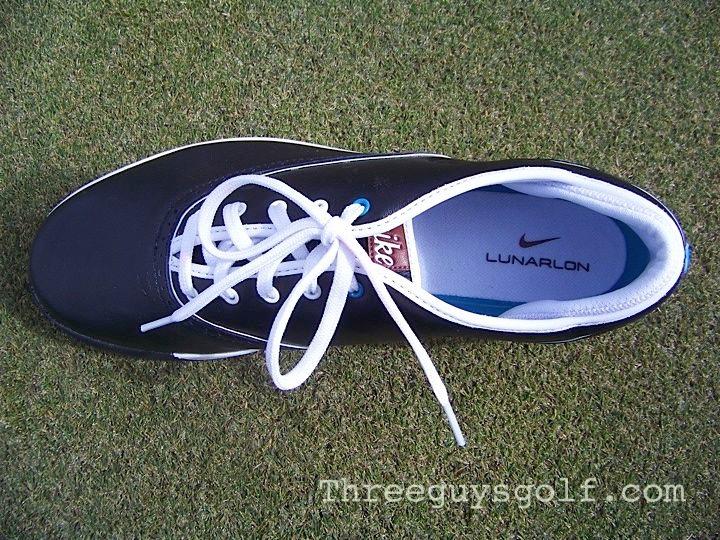 Finally, I don't know what Lunarlon technology is, I can only say that it cushions your foot with a gel-like spring that I can't explain but can only appreciate. So, if you're in the market for new golf shoes the Nike Lunar Duet could be for you! They come in men's and women's and your feet will thank you.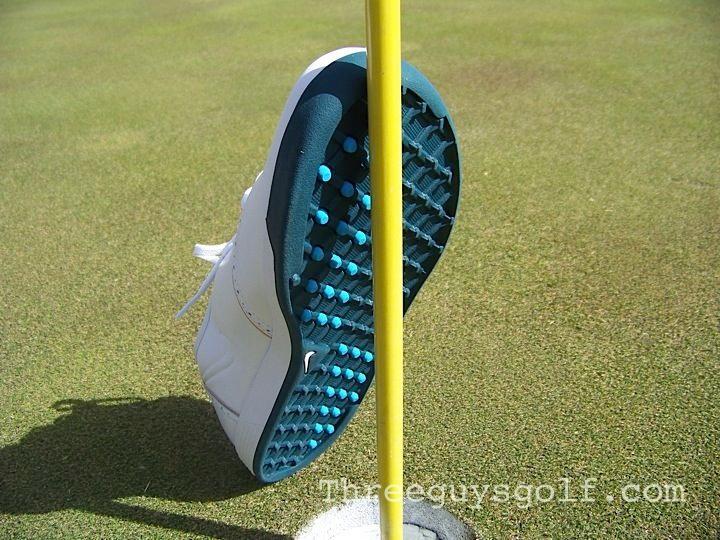 Nike Lunar Duet run about $110. You can see the whole line of Nike women's golf shoes on their website.