Nike VRS Covert 2.0 Tour Driver Review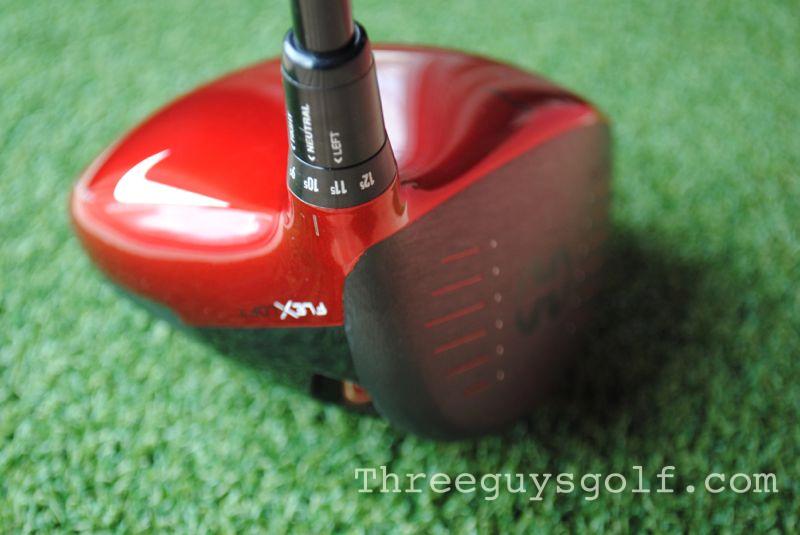 There's been a lot of noise surrounding Nike's new VRS Covert 2.0 Tour driver over the past few months, and with Tiger and Rory both dropping them into the bag in 2014, I think there's good reason for the hype. Deciding that my ballstriking was easily on par with those two chumps, I've been out testing Nike's newest offering to see what's up.
That was a joke.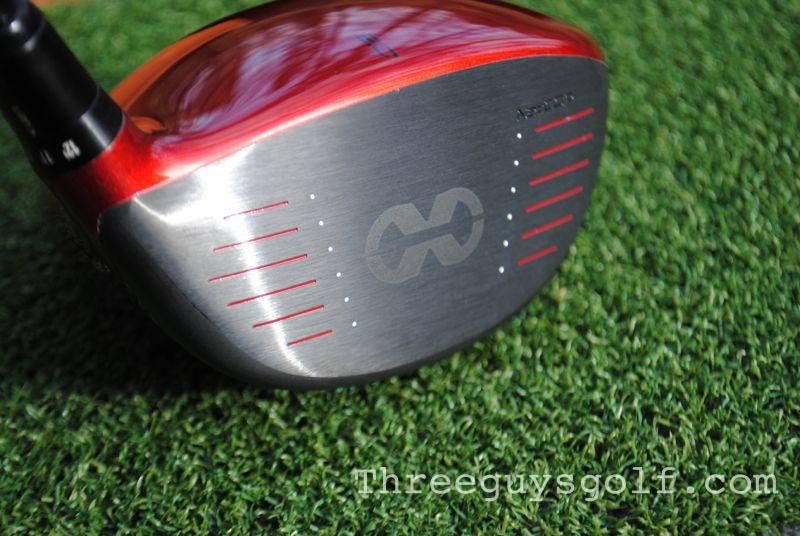 With both the VRS Covert 2.0 and VRS Covert 2.0 Tour, Nike has gone with a bold red look that is visually striking and, quite frankly, badass. A small white swoosh is placed from 7:00 – 8:00 on the crown of the club, which seems odd at first but becomes a non-factor within seconds. One way the Tour version is distinguished from the regular Covert 2.0 is that its clubface has a muted black/gray color, which looks pretty cool on its own and really cool in comparison to the regular steel-colored face on the Covert 2.0. Way to make us feel special for stepping up to the big boy club, Nike! Seriously. The Tour version also comes with a red Nike Tour Wrap grip (made by Golf Pride), which stands out and looks cool.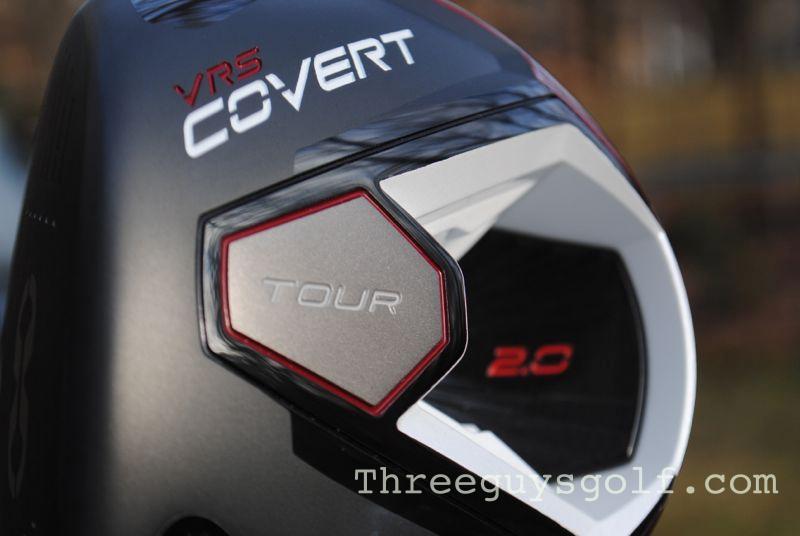 I'll spare you the techno-speak pertaining to what Nike has put under the hood, as you can always read about that stuff on their website. Simply put, the Tour version is designed to create lower spin and lower ball flight for better players. Like any "better player" club, a little forgiveness is traded in for workability. The 2.0 version is an evolution of last year's model, again utilizing a cavity back design, something called "Fly-Brace" technology, and a larger face utilizing variable thickness intended to create hotness. "Cavity back" might sound weird for a driver, but in person it looks plenty cool and reasonable, nothing gimmicky about it.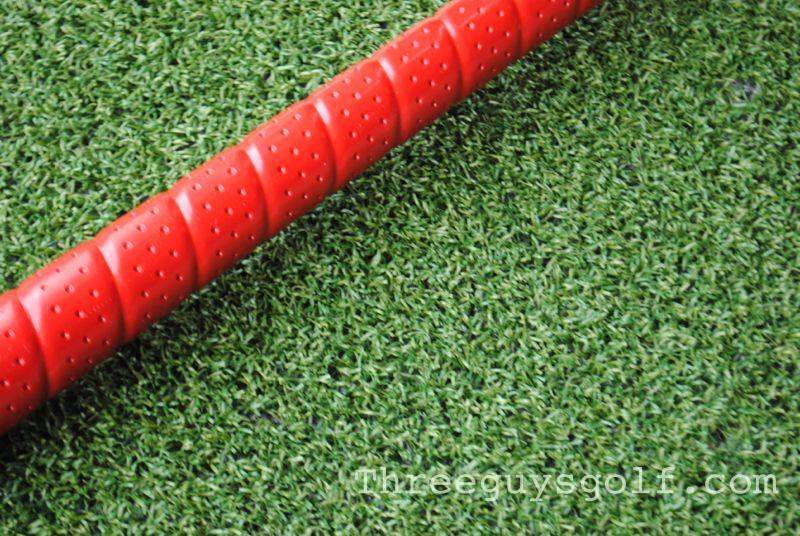 The club also boasts Nike's FlexLoft adjustability system, which is a very solid rig that allows loft to be adjusted from 8.5 degrees – 12.5 degrees and has 3 face angles: Right, Neutral, and Left. It is important to note that the FlexLoft systems allows you to adjust loft and face angle independently, so you don't have to worry about inherently tweaking your face angle when you change your loft.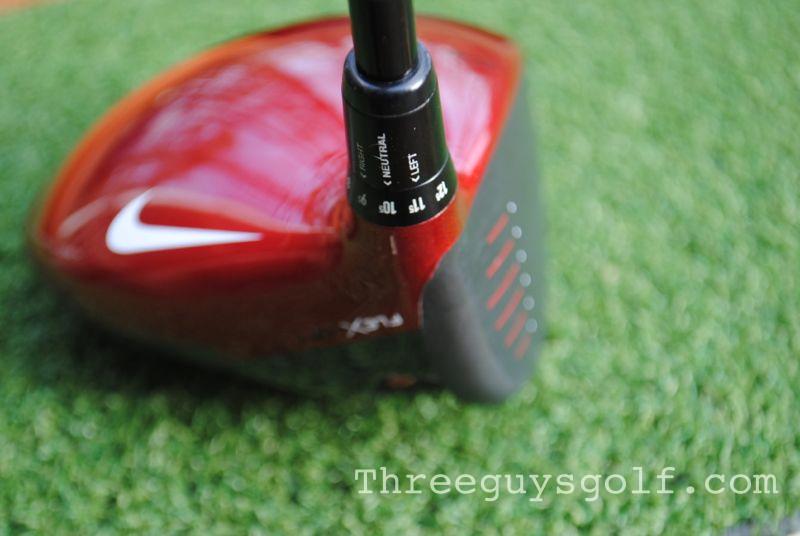 On to the range! You're going to have to bear with me here, as I have always vowed to give the whole truth and nothing but the truth, and sometimes my annoying personal story can help paint the picture: the Nike Covert 2.0 Tour taught me a valuable lesson in clubfitting right off the bat, more than any previous driver had. When I first swung this club, I was shocked at how horribly I was hitting the ball. I actually started to panic over the future prospects of my hacker golf career . . .  I knew "Tour" versions were for true adults, but I had no idea they could be this finicky. But then I remembered that this baby was adjustable, and that's when the clouds began to part. The club arrived at a 10.5 degree loft and a neutral face, which sounded appetizing enough to me at first glance. But all I was doing was hitting low laser slices that felt like hitting a rock with a broomstick. And while I'll admit to having some "minor" issues with my stroke, slicing the ball is not one of them.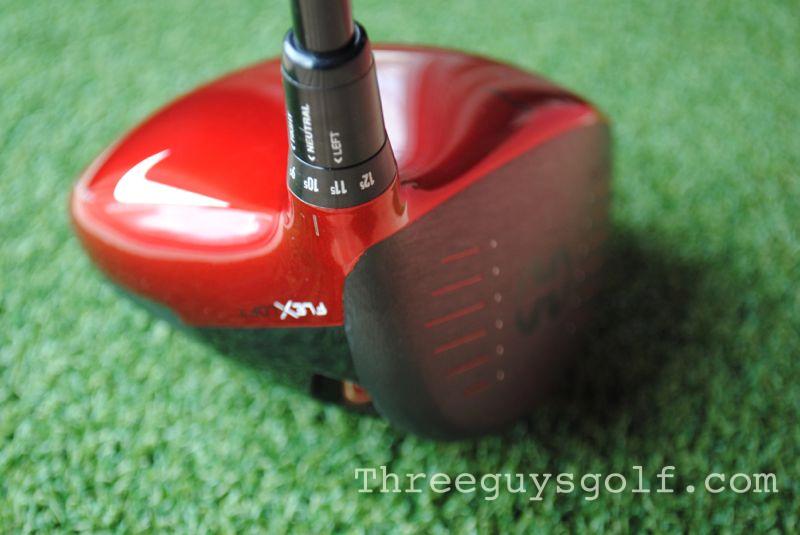 Duh, let's use this wrench and try tinkering with it a bit. I adjusted the face angle to "Right", which for a lefty means draw. Holy cow, now it looks like a normal driver! The draw face brought the Nike over to my side . . . turns out that Nike's "Neutral" setting is actually about 1.5 degrees open (another reminder that Tour players and low handicappers are freaks).
Anyway, after making the adjustments, I started hitting some legitimate balls. Legitimate low, fast, knuckleballs that is. I never knew how much spin my previous driver was generating until I saw the flight of my ball off of the Nike . . . these things were screaming off the face and just staying low, hurdling across the range at about 20 feet on the altimeter. By now I've learned two things: 1) this face is hot, and 2) this driver lives up to its low spin claims. In fact, I ended up finding my nirvana at a whopping 11.5 degrees of loft. 11.5! I always thought you had to show an AARP card and a note from your doctor to get permission to wield that number. I should mention that my driver came with Nike's stock Mitsubishi Rayon Kuro Kage shaft in Stiff flex, labeled as geared for a "LOW" trajectory. Okay, do you get it now? Ball flight leans toward low.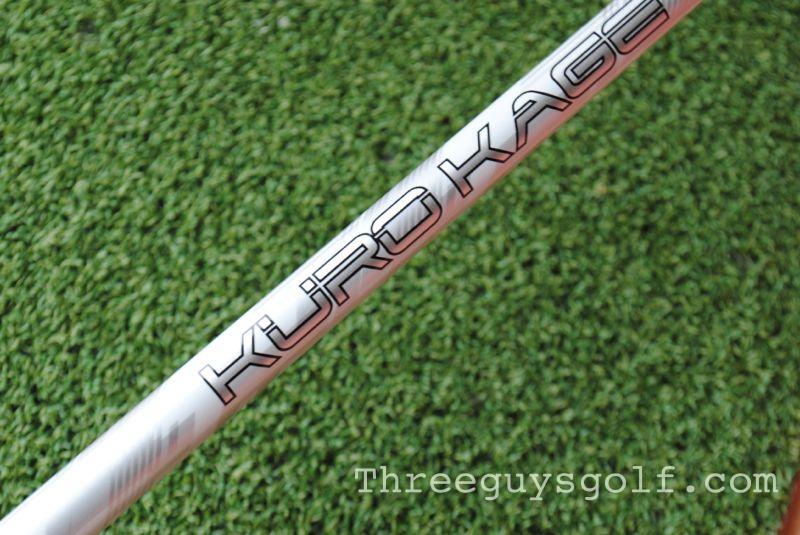 I've since played with this driver for a few rounds and a few range sessions, and I have some general thoughts to share about my experience. First and foremost, this sucker is LONG. I would attribute this to both the lower spin and the hot face, as well as my own feeling that the club feels "heavy", like when you use a heavier bat in baseball and get more smash. When you get a'hold of this driver, it goes. I had several drives that were 10-15 yards longer than my normal drives on certain holes, and while a few yards here or there could be due to conditions, there were enough instances of walking past my usual spot to know that the distance thing is legit. This was confirmed at the local Golf Galaxy launch monitor – well struck drives were 8-10 yards longer with the Nike Covert 2.0 Tour than any of the other 4 drivers I tried. And to be fair, this might be the only driver I've hit in a while that didn't even really demand a walk-off or computer session . . . whenever I striped one I could tell just by eye that the ball was humming out there a bit faster and further than my usual.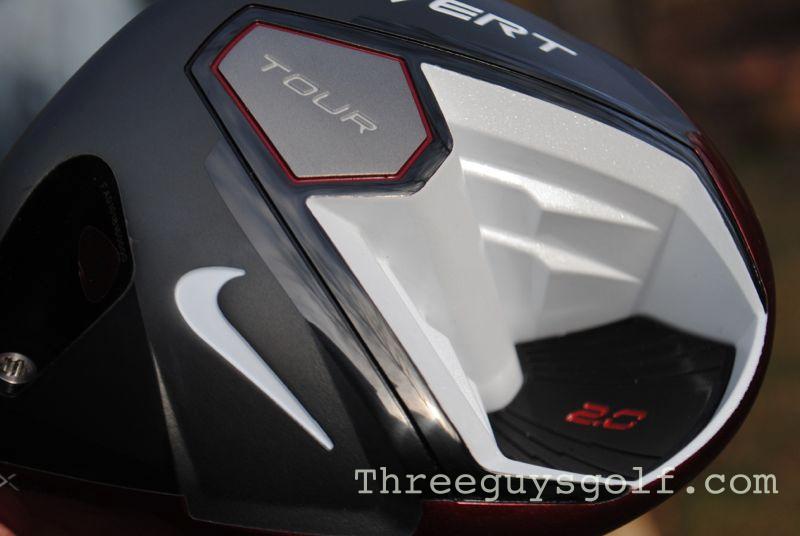 Now, obviously I didn't hit every ball perfect. I would say that for slight mis-hits, this club performed great – no significant loss in distance and the dispersion was very tight. In fact, on a few holes I would hit a less-than-satisfying drive that would come out a bit lower than the norm, feel kind of lame, and it would end up rolling out just as far as one that I ripped. Seemed like the 85% hit created even less spin and the ball just rolled forever. There is a steep drop-off, however, when you put a bad move on the ball; the club punishes you with a negative impact feel and a not-so-good shot. Living up to its Tour name, this driver definitely demands a slightly better stroke out of its owner than the average driver. This is not very scientific, but I'd say anything less than 80% swing execution and you're not having any fun . . . perhaps time to check out the Covert 2.0 if you're worried about that.
The feel of this club, when hit right, is fantastic. It has a modern (and definitely unique) 'ting' sound to it, but impact has a little classic 'CRACK!' feeling mixed in with the modern trampoline vibe that is wholly satisfying. When you rip this driver, you know it, and you look up with dollar signs in your eyes.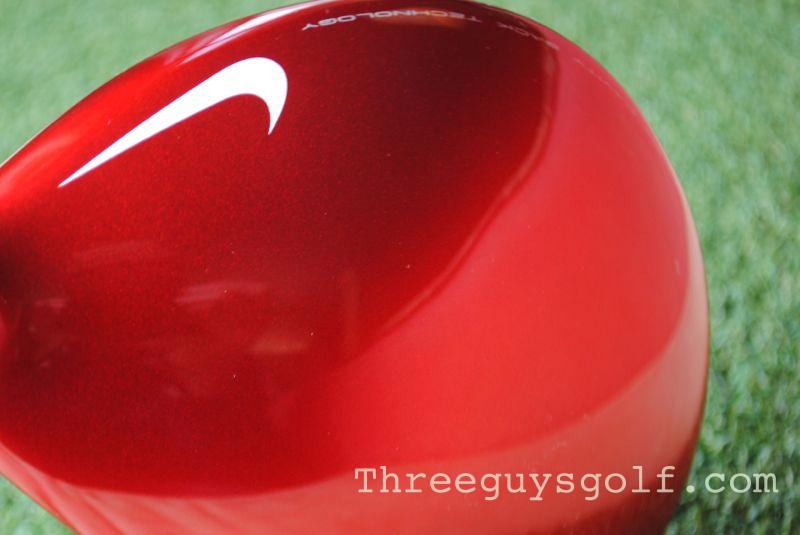 Over the span of my time swinging this club, however, I have had some funky thoughts about how important pure distance is to me. I continue to think "heavy" when I hit this club, and this could very well be what Nike was shooting for in their Tour version. But when I hit the Nike alongside two or three other drivers, I always feel like I'm swinging a little more lumber, and maybe my swing isn't quite up to snuff because if I get lazy at all, the whole schebang feels a bit sluggish. To be fair, the lazy drives usually end up moving out there just fine, I'm just not always quite sure how it all came about.
But that's just my game. I am sure that there are better players out there that can take full advantage of what this club can do (possibly with a modified shaft). I just want to be clear that this is not a plug-n-play driver that ends up being like all the rest once you wash off the logos and paint jobs. In fact, I can't remember ever being so anxious to watch other people try a club to see what they think (I wish I knew some lefties). The Covert 2.0 Tour is its own type of beast, and I've hit enough insane bombs with it to know that for the right player this thing will be an absolute monster.
Learn more about the Nike VRS Covert 2.0 Tour driver at their website.