Putting Perfection DVD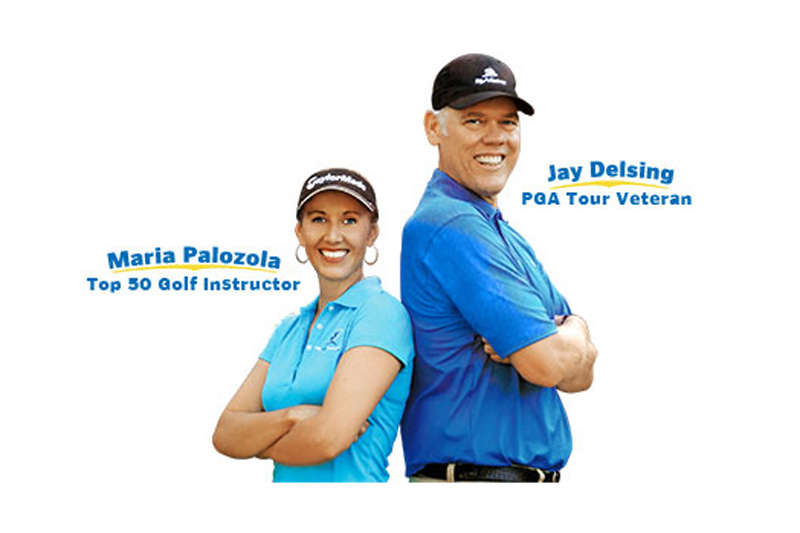 The Putting Perfection DVD is one in a series of instruction videos that goes by the name 100 Yards and In Wins. With 60% of your scores coming from shots within 100 yards the DVD looks into the 40% or more of your strokes that come in the form of putting. It's a simple philosophy, improve your game from 100 yards and in and you'll improve your scores.
Having valuable information is a must for an instructional video but how that information is communicated is equally important if you are to actually learn anything. In other words, it's not just the message, it is the messenger. The Putting Perfection DVD hits both of these marks by teaming up Maria Palozola, a Top 50 Golf Instructor and Jay Delsing, a PGA Tour Veteran.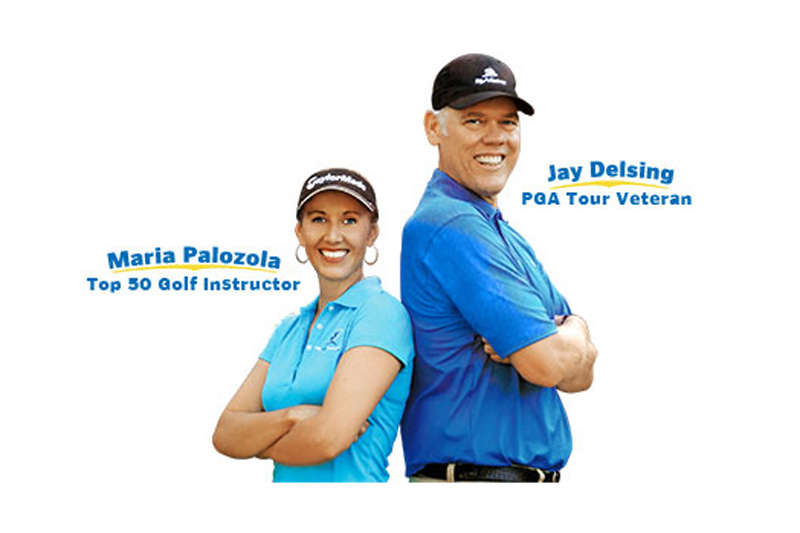 Maria Palozola has been a teaching professional for 18 years and has racked up a rather impressive resume. Golf Magazine: "Top Teacher in Midwest", Golf Digest: "Top 10 Teacher in State (Illinois), LPGA Midwest Teacher of the Year (2008 & 2011), Top 50 LPGA Teacher (2008-present).
Jay Delsing has competed in over 550 PGA Tour events and enjoys a lengthy 20 year career on the PGA where he earned well over $3.5 million. I know that doesn't seem like a big deal with the amount of money that the current players on the PGA are bringing in, but Mr. Delsing did this back in the early 90's long before the Tiger money made its way on to the tour. Plus in 1992 he was ranked in the top 16 in putting. So yes, they have street cred!
In terms of the DVD, it is based on the 5 principles of Putting Perfection.
Having a Solid Set Up
Aiming the Putter Correctly
Making a Pure Path
Hitting it in the Center
Controlling the Speed
Maria and Jay go into each principle a length to provide clear explanations of the topics. The information is easy to understand and they are careful to not use confusing terminology that may scare away the less experienced player. Sure, most golf DVD's are pretty boring but I found myself grabbing a notebook so that I could put some of the principals into action the next time I'm out on the putting green for practice. Yep, even I, who reads way too much golf instruction found some very noteworthy information on the Putting Perfection DVD.
Included in the DVD is a bonus section that has in it additional tips that I found almost as important as the information that was provided when going over the 5 principles.
The bonus sections consists of:
Putting Lessons from a Pro
How to Practice Putting Effectively
Common Mistakes Amateurs Make
I would say that the Putting Perfection video is designed more for the beginning player or for someone that is in a putting funk and needs to get back on track. If you find yourself not performing up to the standards that you like to with your putting, I recommend checking out the 100 Yards and in to Win video Putting Perfection.
You can order the DVD and see all the other products offered at www.mygolfinstructor.com