Fairway Fox: Country Club Luxury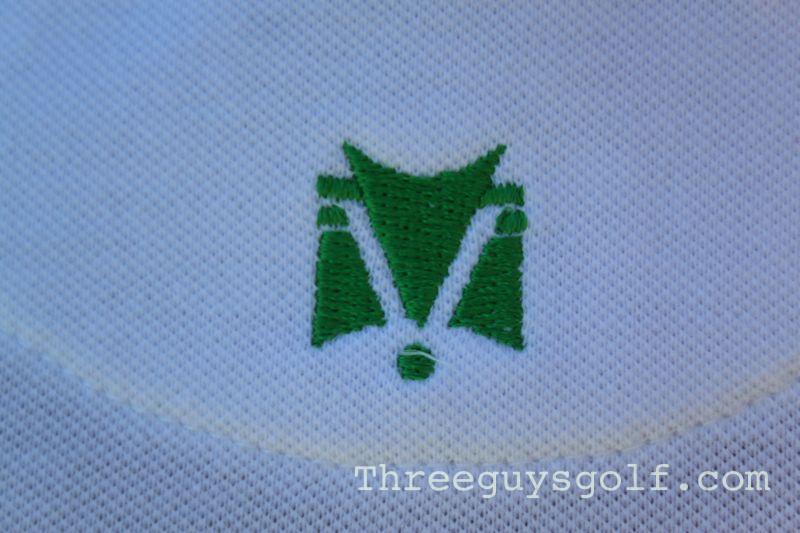 Without googling every golf apparel headquarters, I am pretty sure there are very few that are located in the heart of New York City. While New Yorkers are not know for their love of the game, there is no doubt that fashion is center stage in the Big Apple.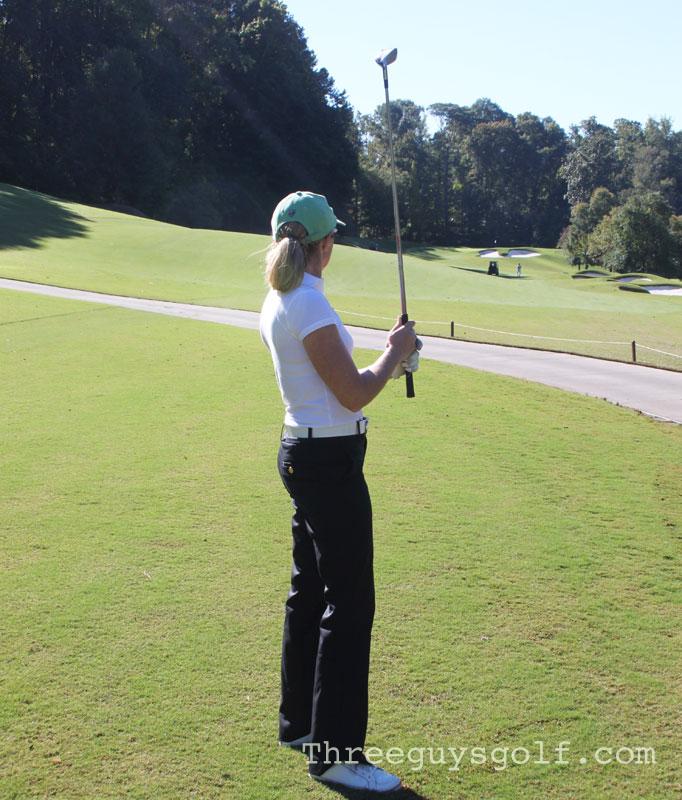 My introduction to Manhattan based, Fairway Fox, came last year we reviewed Kristen Dress and Kate Skort. The Kate Skort is not only perfect for a casual round but also any outdoor event where you want to look "sporty sharp". So when I was asked to review the new line from Fairway Fox I jumped at the chance. For me, this brand of clothing can be your go-to fashion even if you aren't on the course because at the center of the brand is a wonderful combination of high end fabrics and exceptional tailoring that can be worn both on and off the course.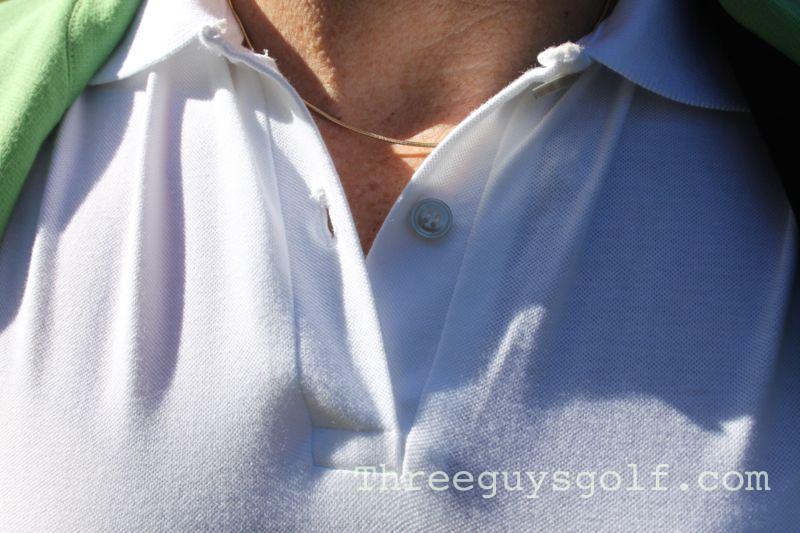 Let me start off by saying that I am a skort/skirt girl, especially when I play golf. The reason for this is simple: women's pants tend to have a lot of spandex or some sort of stretchy material woven in to the fabric. What starts off as a great fitting pair of pants ends up as a sagging, stretched out hassle by the 18th green. Well, I was very pleasantly surprised to find that Fairway Fox makes a GREAT fitting pair of trousers will that will not have you hiking up your pants every shot you take on the course!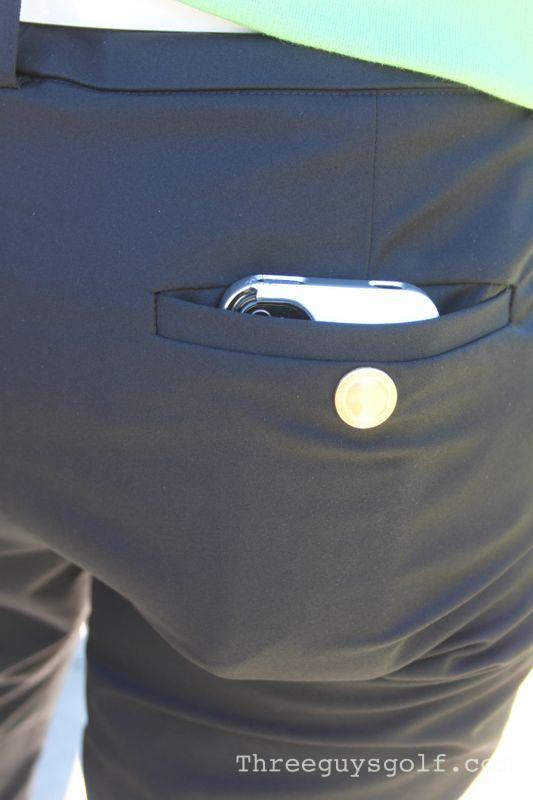 So perfect are the Fairway Fox's Eve pants that they not only meet my golf needs, but are equally suitable for other situations as well. When can you wear well-fitting designer pants in a neutral color? . . . ah just about anytime you want to look good. So while I have worn these pants on the course, I have also worn them with a wedge heel to go out. Go to your closet and count how many pieces of clothing you can find that you would even consider being that multi-functional. I would imagine very few. What makes these pants so great is not only the fabulous tailoring, but the attention to detail. The two front pockets are deep and the back pockets have cute gold buttons that dress up the pants and also snap very easily. It is this kind of regard to detail that makes these pants so versatile.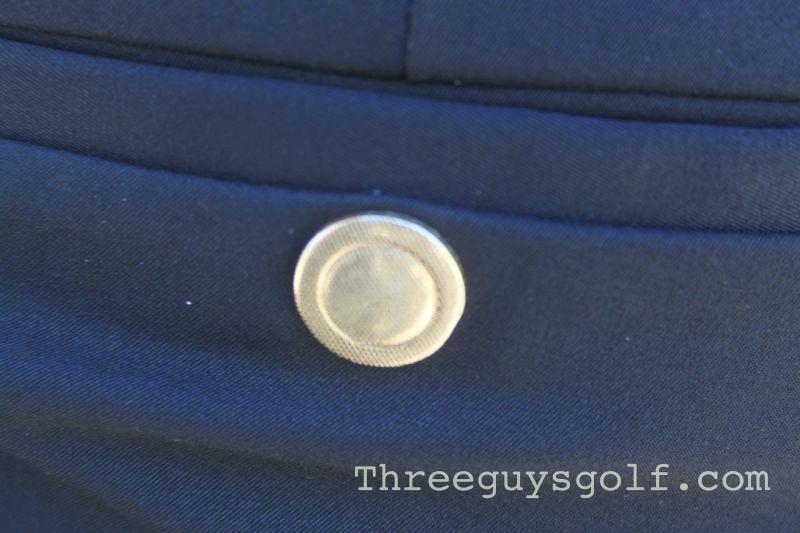 I wore the Eve pants with Fairway Fox's Cameron Polo in white. (This top is slim fitting, so if you like a roomier shirt I would order a size up.) It has cap sleeves and a two button neckline. Fairway Fox's embroidered logo is on the center of the back below the collar – subtle and cute at the same time. This top also looks great with the Kate Skort (hint hint) and should be another staple in your wardrobe.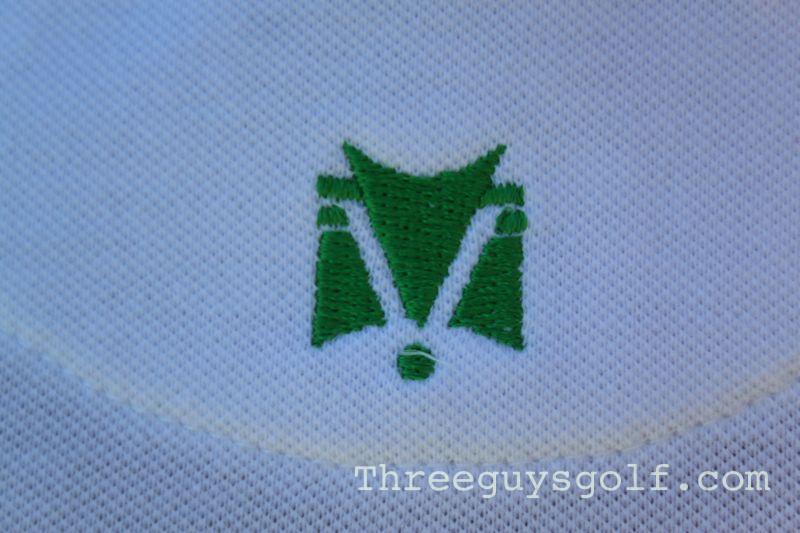 Finally, it should not just be mentioned, but shouted from the rooftops, that every single piece of Fairway Fox clothing is made in the USA. (Go back to your closet again and check your labels. Yup, just what I thought.) Also, I can tell you personally that the Fairway Fox clothing I own is extremely easy to take care of.  Just throw it in the wash with your other clothes. Done. Did I mention it is all made in the USA?? Golf attire really doesn't get much better than Fairway Fox.
You can check out all of the apparel on the Fairway Fox website.