I Need The Ball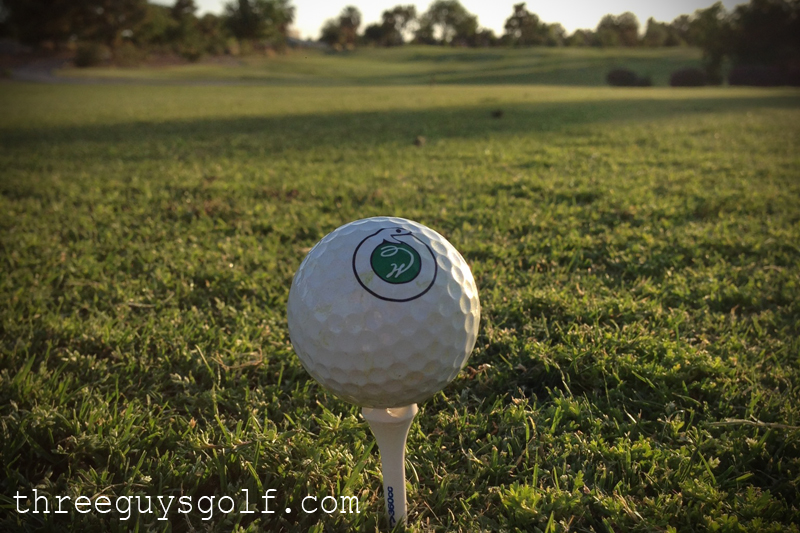 The fact is, it takes guts to jump into the golf ball market, but the guys behind I Need The Ball have moved their chips into the center of the table. Like many small companies, it started with loose talk amongst friends and the belief that a box of high performance golf balls shouldn't cost more than a round of golf.
Company founders Josh, Steve, and Glen then set out to create a golf ball that not only outplays the high performance balls on the market but is affordable. Let me be clear. This is not a gimmick ball. This is a high end, high performance golf ball. It just happens to cost $35 instead of $50.
Without a doubt, right away you'll notice how different and distinctive the packaging is for I Need The Ball.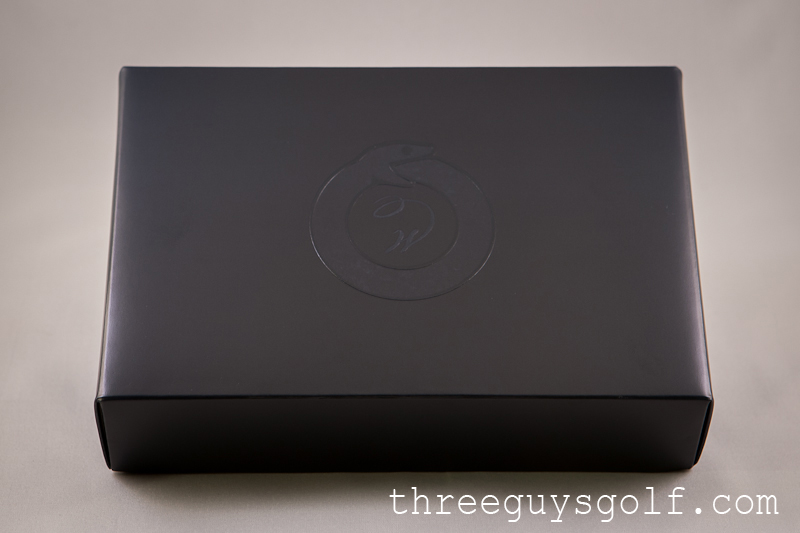 First off, I love the simple packaging which is reminiscent of the Black album from Metallica and Smell the Glove by Spinal Tap. Ahh, but there is more. Upon examination of the golf balls, I realized something was amiss. Where are the numbers? That's right, no numbers.  1, 2, 3 & 4 (or if your into those "rare" high numbers 5, 6, 7 & 8) have been replaced with Maroon, Light Blue, Black and Green. Using a four color variation as an identifier instead of numbers is one of the smartest ideas I've seen in a long time.
"Once we started playing with it we realized that we could do away with the numbers and use colors which we think are actually a lot easier to distinguish when looking down at the ball."
             Josh – I Need The Ball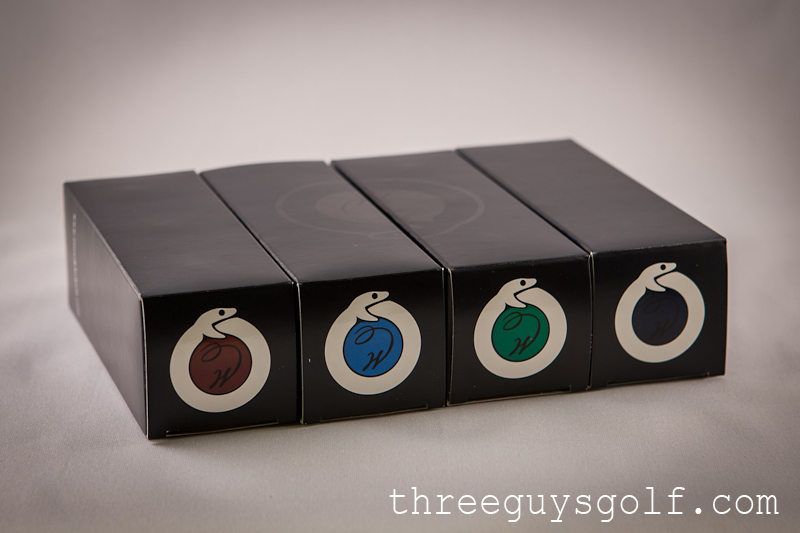 The color markings that go along with the logo makes identifying your ball simple as can be. The first time you see the ball with the color and the logo you'll realize that it's definitely one of those "why didn't I think of that" moments. However, creative packaging and crafty color markings can only take a brand so far. For the serious player there's really only one thing that matters and that's how well the ball performs out on the course.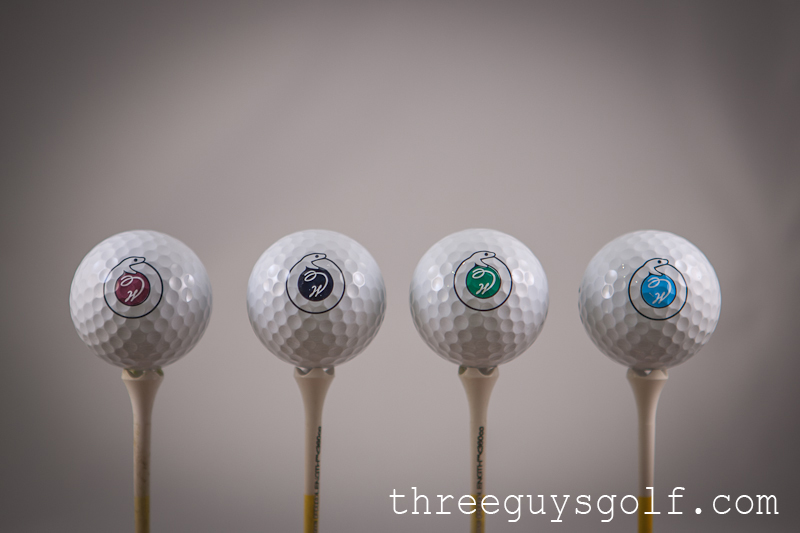 To get that unparalleled performance I Need The Ball went where no ball manufacturer has gone before and created the industries first 3 piece ball with a tungsten core. What does that mean to you and me? Well, what the Tungsten core delivers is the ability to play like a distance ball and in turn not sacrifice the soft feel around the greens, a drawback that has historically haunted a distance ball. Who doesn't like the sound of that? On top of the core you'll find a multi-blend ionomer mantle which "Promotes high initial velocity and low launch angle generating lower spin for longer distance off the driver." Then for a top layer you have the cast urethane cover. It's a distance ball with the playability and feel of a tour ball.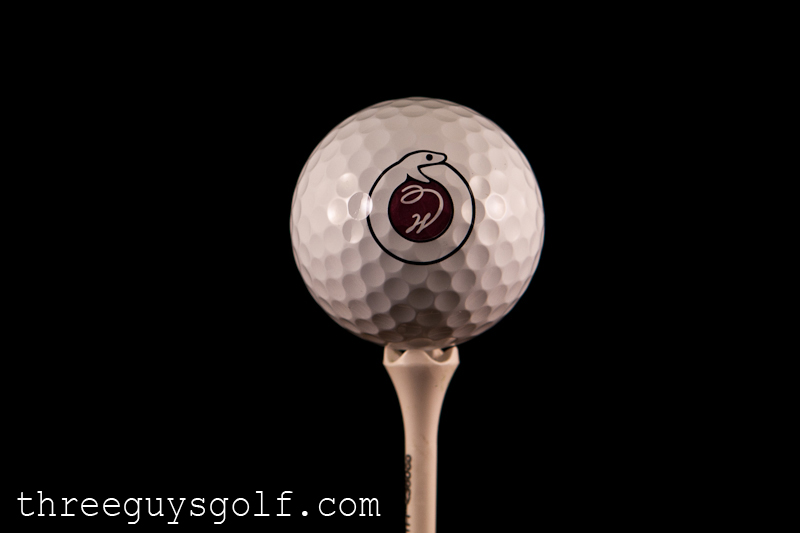 The end results are a golf ball that I have found to be just as reliable as those high dollar balls. Oh yeah, I forgot to mention, I Need The Ball sells for $34.95 a dozen. Even at a discounted rate online the premium balls on the market are going to run you close to $50.00/dozen but not ONE of those companies are offering a 30 day money back guarantee. That's right, give INeedTheBall a try and if you're not satisfied you get your money back.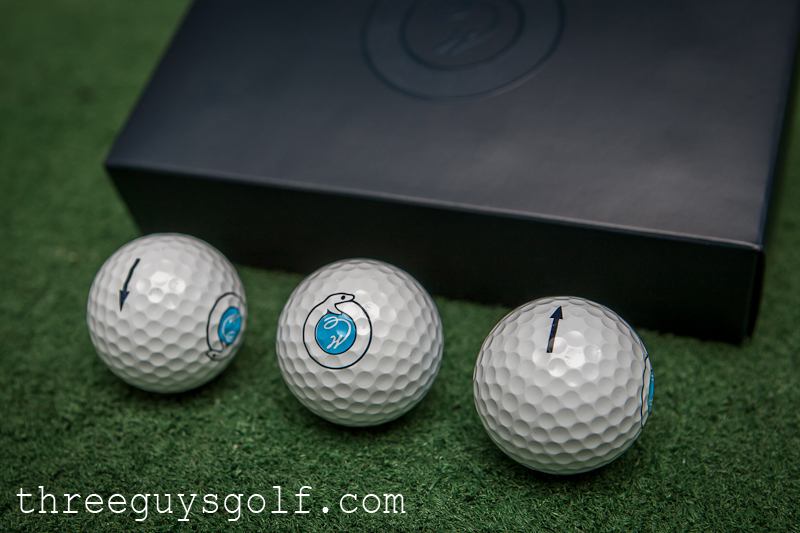 Not being a high caliber player, not yet at least, I find it much easier to spend my money on something that if I happen to lose one it won't send me on a downward spiral. With I Need The Ball I'm getting the performance of a high-end ball but at a price I'm much more comfortable with.
While still not a household name, there are now a number of mini-tour players who have made the switch.
"After the first hole I knew I had to put the ball in play, the distance off the tee blew my mind, the control I had w/ my irons Incredible!!! Solid feel off the putter face just added more desire to play the INeedtheBall! To sum it up, you get a tour quality ball at a performance ball price, what's better than  that!!!"
            Bill Ranson – billransongolf.com
 "All I have to say is that this golf ball is as good if not better than anything I've ever played! As a Tour Pro it gives me everything I need out of a golf ball from excellent feel around the greens, perfect distance control, and long off the tee. I will continue to use this ball in competition and look forward to the future with ineedtheball!"
            Brian Reinisch – brianreinisch.com
While not on any tour, we also asked our favorite South Florida Golfer what he thought.
"After using The Ball several weeks, we have decided to make it the official ball of DkF! We love the feel, the play, & the standout design! If you happen to see us on course, the one thing you can bet on is that you will find us using The Ball"
             dalè O – TheDkFBoys.com
You just might not be satisfied with you current ball and if that's the case I can highly recommend taking INeedTheBall up on their 30 day offer and giving them a try. Who knows, after a few rounds you might find yourself saying what a lot of others have already said
"I NEED THE BALL!!"
Editors Note: I played 36 holes with INeedTheBall and found it to be very comparable to a Pro V1. Since I don't really spin the ball what I care about is distance and feel on the green. In both cases INeedTheBall is excellent. I also gave one to a friend who is a 3 handicap and he promptly shot a 71 with the ball. He too felt the ball gives him the same distance and spin as a Pro V1. For me, at $34 this ball is a steal!
You can purchase INeedTheBall exclusively from their website.