Loudmouth Sunglasses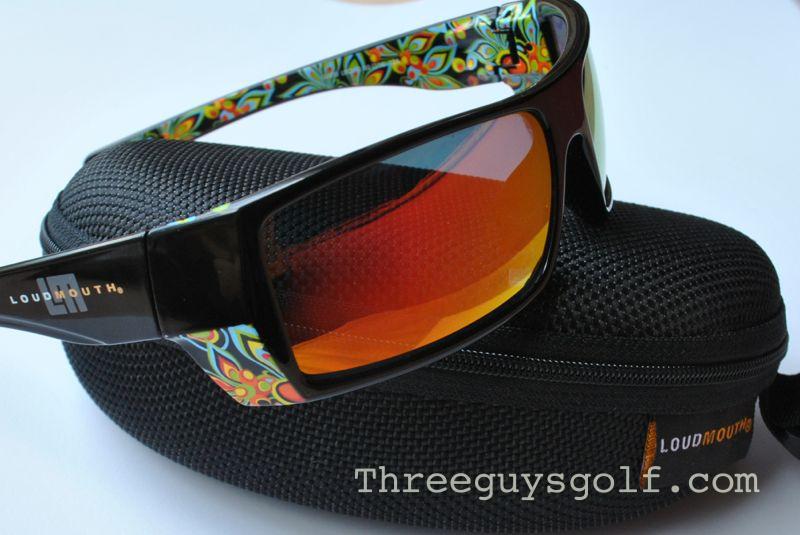 Remember Hello Kitty, the unstoppable feline that took over the world a few years ago? Well, there is a new cat on the block and its name is Loudmouth Golf. See, I write about a ton of apparel companies but by far the most unique is Loudmouth Golf – not only because their clothes are made from eye-popping patterns but also because they have set their sights far beyond the golf course.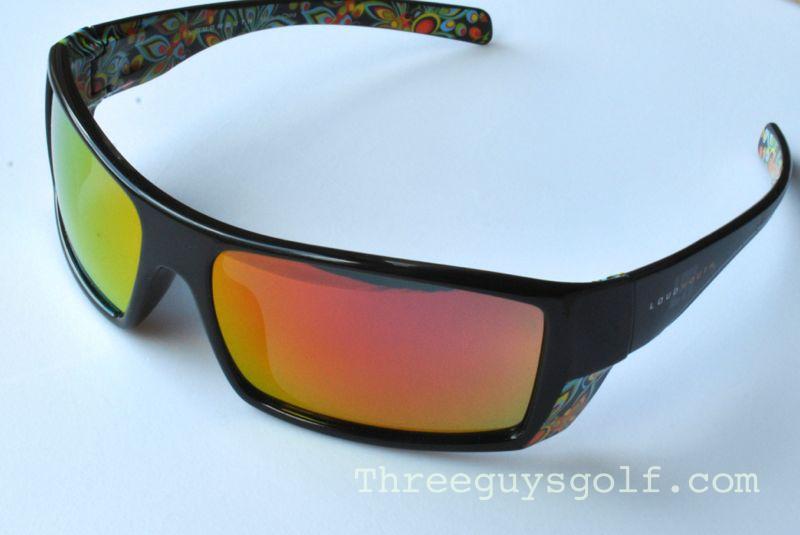 A little history here. Loudmouth Golf was the third company to send us gear to review and probably the single biggest reason why we decided this whole blog thing might be a good idea. So not only am I indebted to Loudmouth for their unreasonable "leap of faith", but I have also gotten to know a number of folks on staff. Basically, I am a card-carrying member of the Loudmouth Nation (jeez it pains me to write "nation"). Anyhow, you get my point – I dig the company, regularly wear their gear and am convinced they are absolutely crushing it.
My epiphany came when I realized that the Loudmouth Golf is not just about pants, short, hats or umbrellas. Loudmouth is literally about any item you might buy… just like Hello Kitty. Yea, that Hello Kitty, the one that took over households that had 4-11 year old girls. Blankets, t-shirts, mouse pads, pillows, shoes, bikes… you name it, Hello Kitty made it.
Well, Loudmouth is clearly taking a page from the Kitty book and the product line extension into sunglasses is just one more piece of evidence. While they currently only offer three models (in two colors), Fairway to Heaven Shagadelic, Stroke of Luck and Swingblade, the line is sure to grow.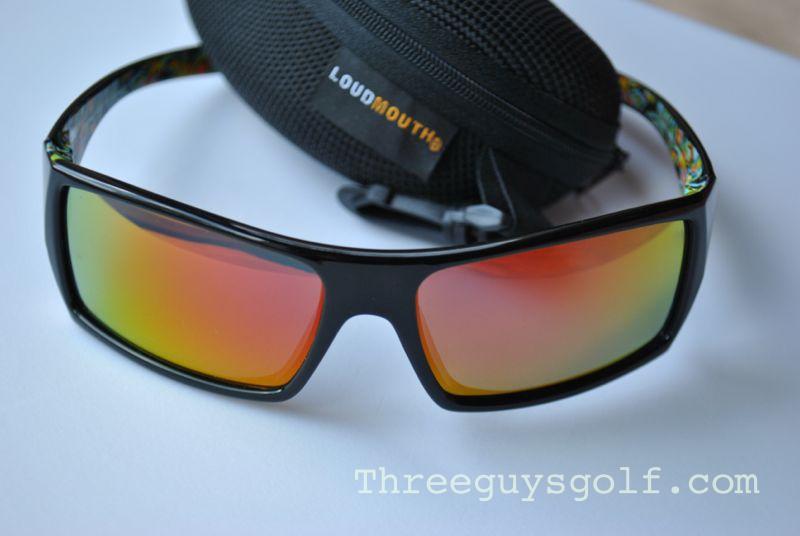 I am gonna tell you right now that I am a sunglass snob. Long ago, I decided that there were two things I was willing to spend a lot of money on… shoes and sunglasses. The way I see it, if your feet and eyes are happy, the rest of your body can manage. Hence, most of the sunglasses I buy are over $240. Part of my rationale is that I figure if I buy expensive sunglasses I will be less likely to lose them. The opposite philosophy is "I lose my sunglasses all of the time so I get cheapo ones".
So, I guess you could say Loudmouth sunglasses split the difference. Clocking in at a cool $99, they won't break the bank but they also are not quite up to the level of your high end Costa Del Mar or Maui Jim.
When I first heard that I was being sent a pair of the new Loudmouth sunglasses, I was obviously prepared for the most gaudy and flashy eye-wear imaginable. Remember, this is not my first Loudmouth rodeo. I own about 7 pairs of Loudmouth shorts and pants and none are ever confused for any other brand.
Much to my surprise then was the subtle use of the trademarked Loudmouth pattern. Only on the lower sides and inner arms is there any hint that these are anything but your regular brown sunglasses. Well, the lens is a bit brighter than most (a reflective red), but all things considered, pretty tame stuff.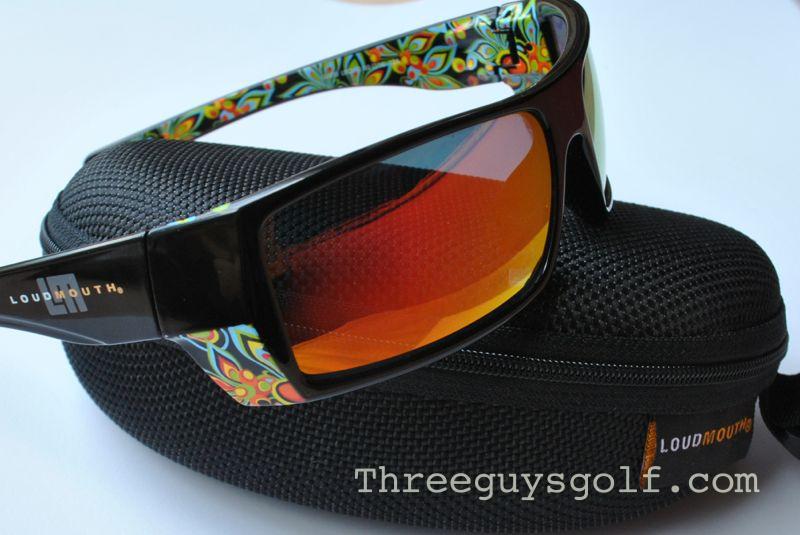 Alright, you are a Loudmouth fan and you want to wave your Loudmouth flag, do these cut muster? I think they mostly do. Really, not many people want to wear crazy sunglasses but a hint of flare… that's ok. Just enough Shagadelic to let everyone know whose team you play for without going all clownglasses on us.
Per my earlier admission to being a sunglasses snob, the Loudmouth glasses are definitely not as good as my $240 Costa Del Mar which I wear all of the time (and have had for over 3 years). For example, the plastic arms feel a bit "plasticky" when you fold them in and out, but then again they are made from plastic.
On the other hand, they are darn comfortable. I have worn them for full rounds of golf and did not have any issues with them digging into my head or nose. They are also quite sturdy and can be tossed around without too much concern. As an example, I pretty much have neglected putting them in any kind of case for the past month or so and have had zero issues.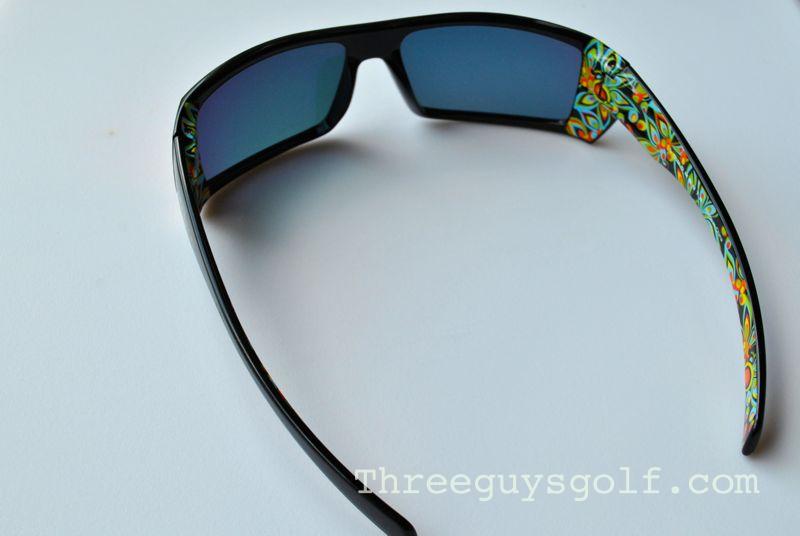 In the end, however, what you pay for in sunglasses is the lens. Without any training, nearly anyone can tell the difference between a $20 pair of sunglasses and a $200 pair simply by walking outside into the sunlight. With a quality lens, colors are sharp and everything looks crystal clear. Cheap lenses just make stuff look darker. The lenses used in the Loudmouth glasses are "pretty good". Not fantastic, but definitely on par with glasses in the $100 range.
Personally, I have worn these on the course, driving, and at the beach and the lenses are good enough that I have not immediately ditched them for my regular pair. The rose color gives enough shade to cut the bright light but also adds enough contrast so you don't feel like you are just in a dark room. Additionally, the lenses are made from a polycarbonate so they resists scratches. In my case, no scratches so far (and I have yet to put them in a case).
So maybe I am not the target audience but I know at least one person who is… my 14 year old son who thinks they are all that. The kid never wears sunglasses but he picks them up all of the time. Heck he played golf in them last weekend and it was overcast the entire time.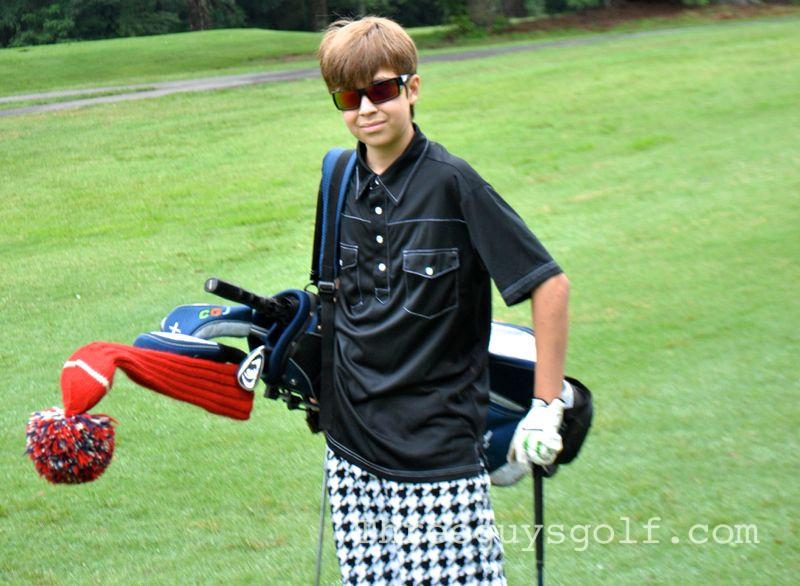 What can I say, the boy knows what he likes and Loudmouth Golf is always his go-to golf shorts. Hello Loudmouth.
You can see all of the sunglasses on the Loudmouth Golf Website.