Loudmouth iPhone Scoring App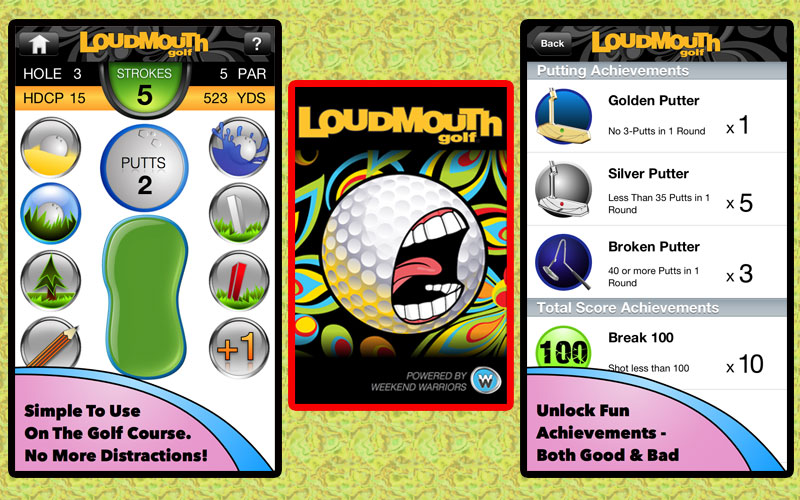 Loudmouth Golf, never one to shy away from a challenge, has just announced that they are entering the brave world of golf apps. What do Loudmouth and golf apps have in common? That is exactly the question I posed to Loudmouth top brass, Larry Jackson and Woody. Interestingly, the answer is primarily rooted the fact that both of these men live in Northern California where start-up technology is a fabric of the economy. Having lived in the Bay Area during the Dotcom craze, I can totally understand how it is nearly impossible to not at least swim in the shallow end.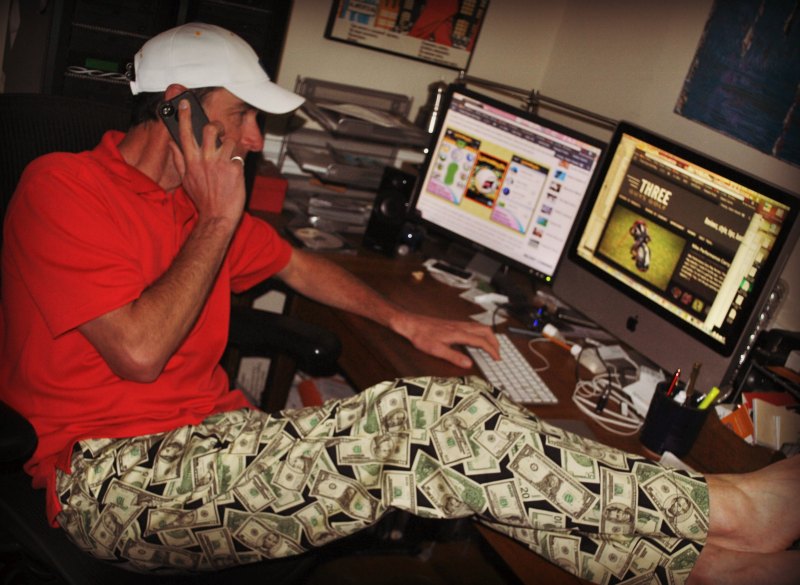 Yup, I'm listening..you said you are making some kind of dating app..
Both Larry and Woody admitted that they have been noodling the idea of getting into the mobile world for a while now but it was not until they were approached about a scoring app "turned on its head" that they were able to settle on a platform. As expected, the Loudmouth app is nothing like any other I have seen Nearly every other app I have used has been designed to mimic the scorecard. Conversely, the Loudmouth app has zero to do with a scorecard primarily because it was designed by folks who don't even play golf. So with no mental boundaries, they conceived of a framework that is more intuitive and user friendly than others on the market. Big icons and numbers have replaced small key pads and digital numbers. Now you can simply click the fairway if you strike it down the middle or click the sand trap when you land on the beach.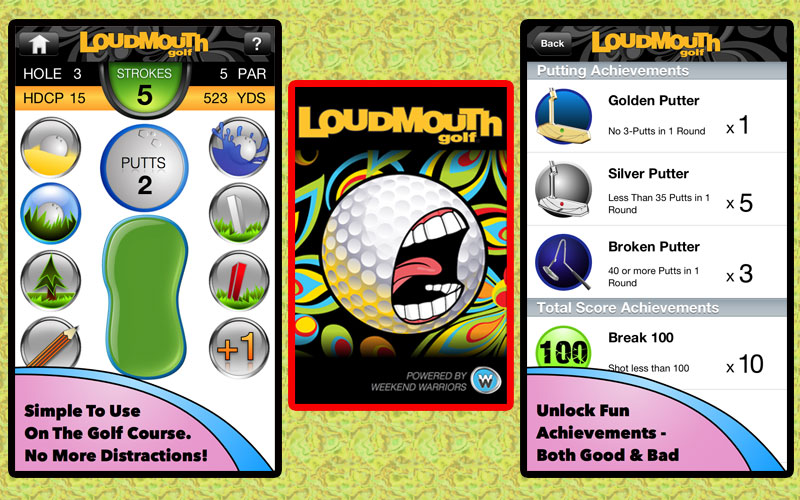 On a personal note, if you are like my fellow blogger Matt, and have never kept your stats, you are making a big mistake. There is no better way to improve your scoring than understanding your game. Without an actual transcript of the important scoring metrics, your mind tends to block out or over exagerate certain aspects of your game. It is only by seeing hard numbers that you are able to pin point areas of true weakness which allows you to put the proper focus on your practice time.
In terms of functionality, the app is preloaded with courses, keeps score and tracks stats. All of which are available online and to share amongst friends. The big draw, and tie-in is that you get to compete against other Loudmouth fans across the globe and earn points which can be used for discounts or other promotions. The app is free and will be released on April 3rd, 2013 and will run exclusively on the iPhone. Currently, it does not include GPS technology but Larry has expressed interest in adding that functionality in the future.
In a world of "shades of grey", it is refreshing to see Loudmouth splash some color.