Tips on fixing your mid-round problems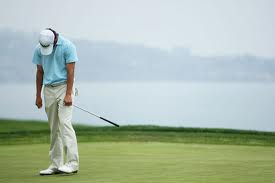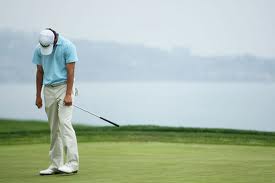 Since we only shoot under our handicap about 20% of the time, we often reach the 4th tee box and realize our swing is not exactly Tigerish that day.  This is the point when depression sets in knowing all of our hopes and dreams of going low that day are fading away.
Now if you are like Matt, who just cares about hitting it pure, then change nothing except swing harder and drink twice as many beers and normal.  However, if you are like me and want to try to post a decent score then here are a few things to consider:
1) Try not to fix your swing mid-round. However you may need to be able to go to a simpler place.  For me, it is a shorter back swing.  If you watch most pro's, they seem to barely take the club back.  In fact they are getting a ton of tork, but their arms really do not swing too far.  Taking a shorter back swing (with a one piece take-away) will help to minimize the bad stuff.
2) Focus on your short game.  Believing that despite shaky driver and iron play, you can still score with a good short game.  With this confidence you can reduce big numbers and scramble for pars here and there.  Even high handicappers never jack a putt into the woods so we don't have to worry about going OB with a wedge or putter.  This knowledge should allow us to focus on being really good around the green.
3) Think Tiger.  Yea, I am a Tiger lover so getting into that mode of finding a way to get a decent number even when you are playing your C+ game can be fun and challenging.  Plus it takes away the focus on what you are not doing so well that day.
So hopefully your next round will be all fairways and greens, but if not, see what you can do about banging out a respectable round.  It will also come in handy when you are in a position to go low and need to salvage a par or bogie from a bad tee shot on the 16th hole.