Sun Mountain Ladies WINDwear and Fleece Jacket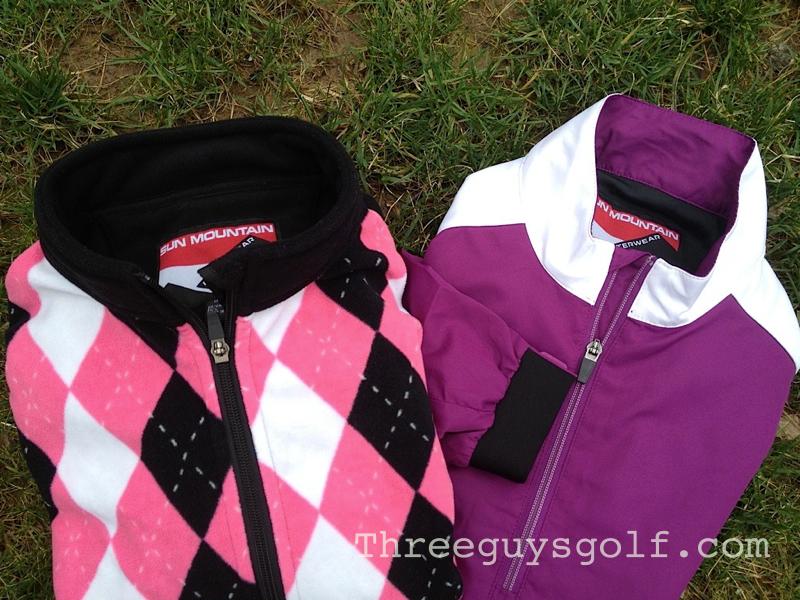 What in the world does "windproof" mean? I mean, if it is cold or windy enough that you need a jacket, wouldn't you just grab your sweater or  jacket that keeps you warm? For whatever reason, I have never bought into the "windproof" idea – just seemed like a silly gimmick to me. I figured it was just one more reason a company could convince me to buy extra gear I don't need and will probably never use.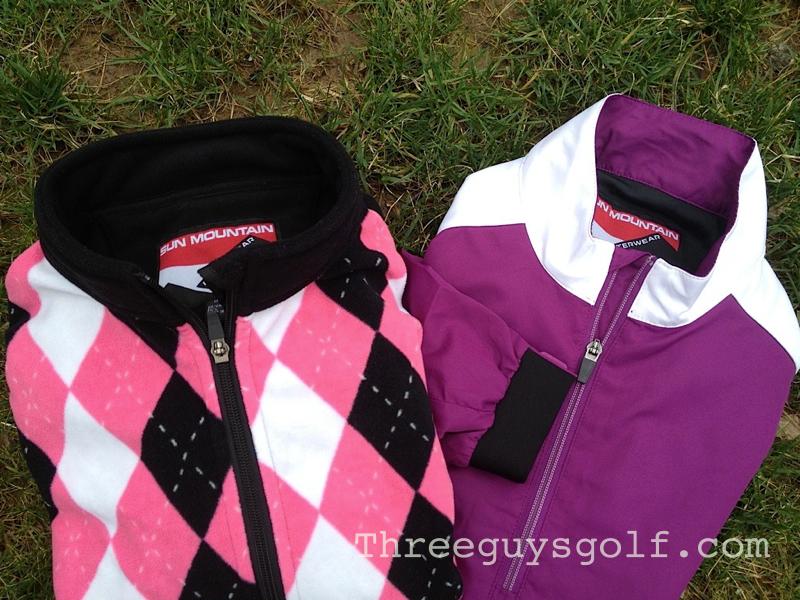 Sun Mountain is a company that has been around for a while. They carry everything from golf carts to customized briefcases. You name it and Sun Mountain probably has it. So when I received a Sun Mountain windproof jacket to try out, I have to be honest and tell you that I rolled my eyes and thought "Seriously? The "Three Guys" get all that awesome stuff and all I get is a stupid wind breaker?" Fortunately, I could not have been more wrong!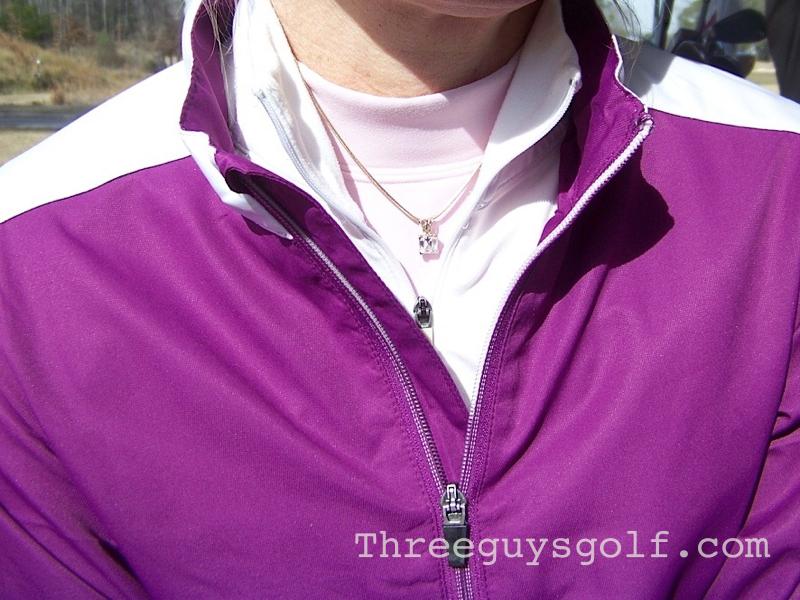 That Sun Mountain Headwind jacket stayed in the closet for a couple of weeks. Yes, I have been playing golf and yes, it has been chilly. Most days I just grab my sweater or jacket and dash out the door without thinking about the so called "windproof" jacket. That is, until my golf buddy Susan reminded me to wear it last week. We played on a particularly windy day and it was COLD. As a rule, I normally don't enjoy playing golf when it is cold outside, but I needed to redeem myself after the last round so out I went anyhow. I started out with many layers and put the jacket in the cart. (Again, it was cold and what is a THIN windbreaker going to do for me? Nothing, I thought.) On the back nine it warmed up a bit but was still very windy, so I took off a layer and Susan reminded me AGAIN to try out the jacket. Fine – it's cute and I like the color so what the hell.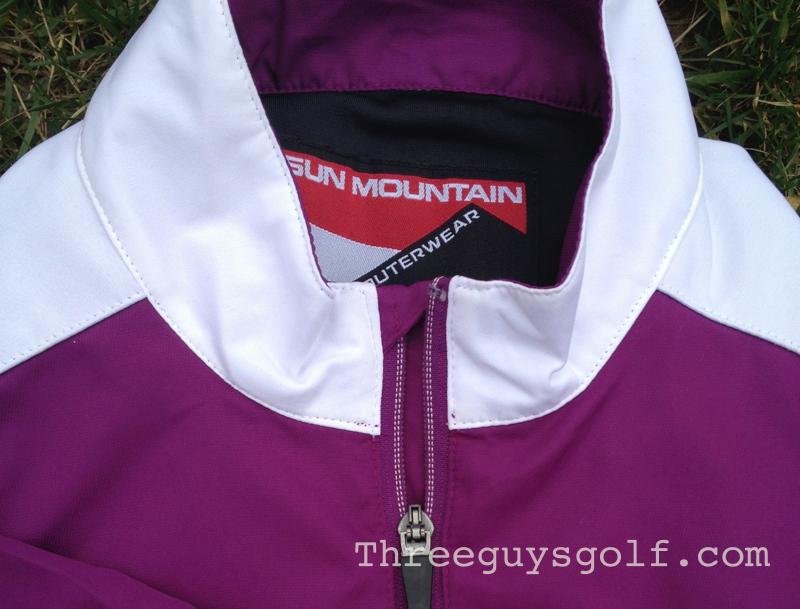 I am here to tell you that wind proof jacket WORKED. I was amazed and had to laugh at my skepticism. I love this stupid jacket! Sun Mountain actually has a windproof jacket made of fabric that doesn't let the wind through. How is that possible? Even though it is thin and may not keep you warm on its own, this Sun Mountain WINDwear keeps in all the air trapped by your layers that would otherwise be blown away. The fabric is weaved tightly so there is little gap between the threads. Who knew?
Not only is this jacket windproof, but it really is good looking. Sun Mountain makes their outerwear water and stain resistant and the Headwind pullover is also stretchable. I especially like the adjustable cuffs and the shock cord adjustment at the bottom hem of the jacket. Also, the zipper on the neckline is long enough so that I could take the jacket off and not have to remove my hat, which is a plus for us ladies!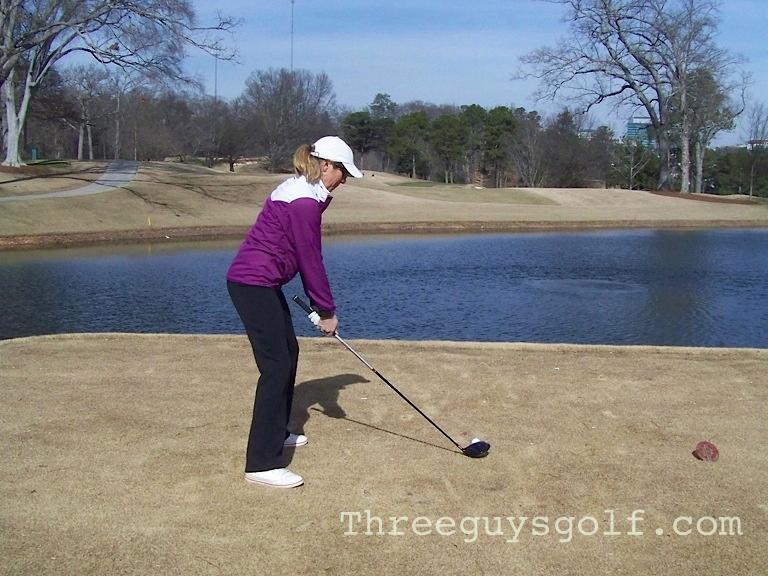 Susan received the Argyle Soft Fleece Jacket. While she was envious of my wind protection, she kept quite cozy and comfortable in this stretchable, zip-up jacket. It was a nice second layer without being bulky or restricting her swing. I'd say we were both quite pleased with our Sun Mountain gear.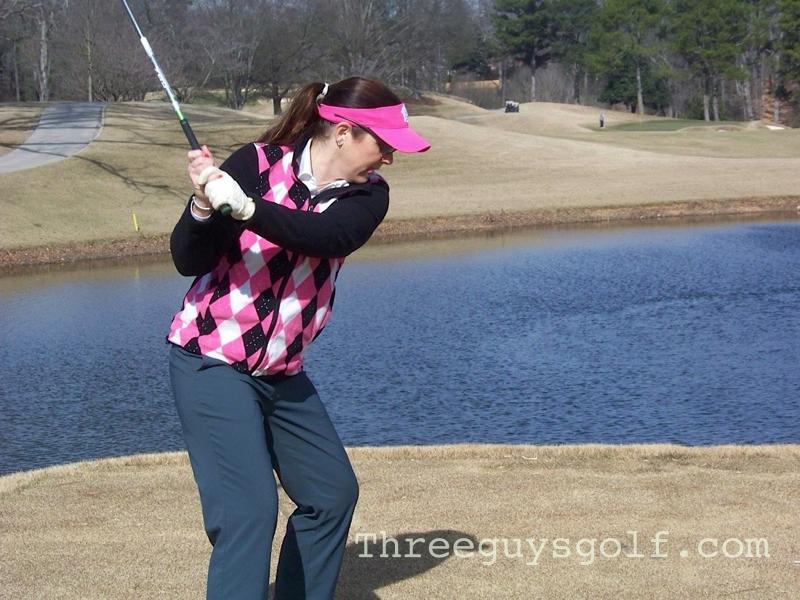 I am now a reformed windbreaker wearer! Sun Mountain has it figured out and if you are a doubter like I was, you need to give the Sun Mountain WINDwear a try. Their wind protection clothing lets you focus on your swing instead of the gusty conditions. And I for one do NOT need any additional distractions!
You can see the whole line of Sun Mountain gear on their Website.