One thing I that have realized while blogging for Three Guys Golf is that pictures only tell half of the story. On more than one occasion, I have found apparel to be far better in person than it is shown on a website. In the case of Kartel for women, I suspected I would like the gear, but frankly I was surprised at just how much I liked it once I actually had it in hand.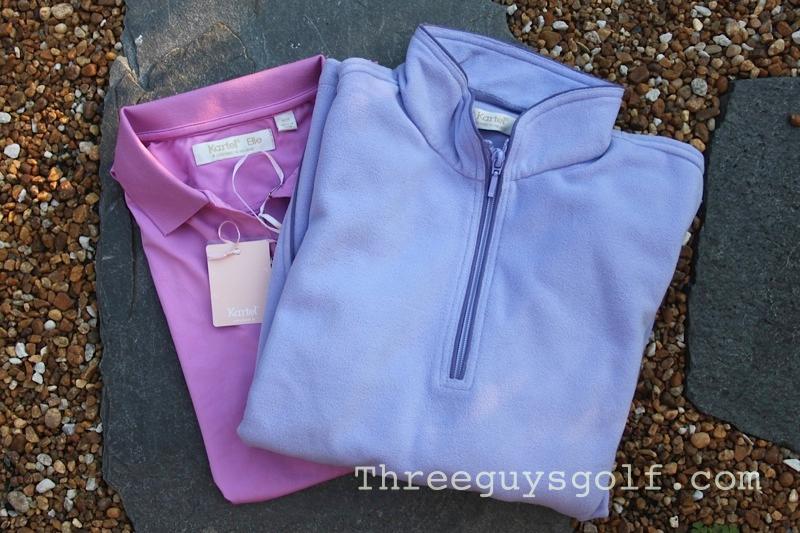 The Three Guys have already chimed in about Kartel so we were pleased to also get a look at women's side of the business. Sure we have reviewed many shirts that are lovely and made out of fantastic material, but the Kartel shirt is a rare mix of high quality fabric and great fit. What I mean is that so many times women's shirts have sleeves that are too similar to men's in style and length. On the other hand, the Kartel sleeves are short, without being too cropped for a comfort which allows you to focus on your swing and not adjusting your shirt.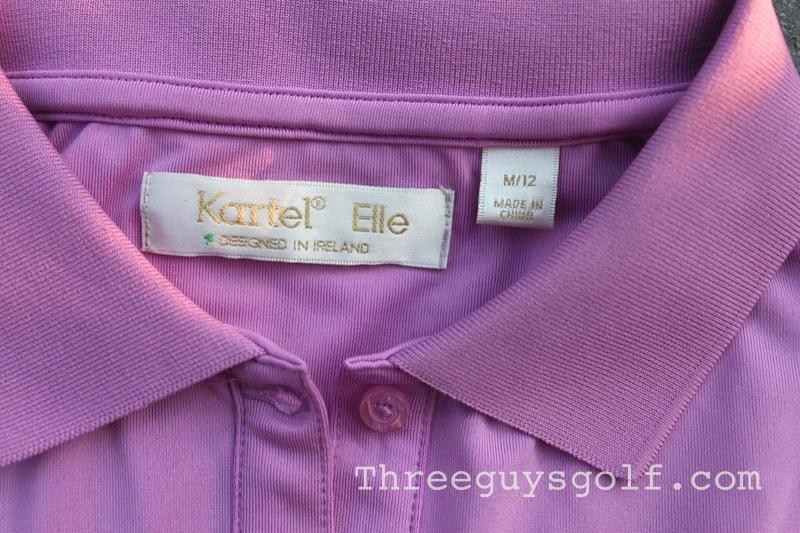 As women, we all know that there are a few more issues in the fit department than men and finding a truly great shirt is not the easiest. Not to mention, it sure seems like the golf industry is dominated by men's fashion. However, the Kartel shirt is really well tailored for the regular gal. Simple, elegant, well made, not too much to ask right?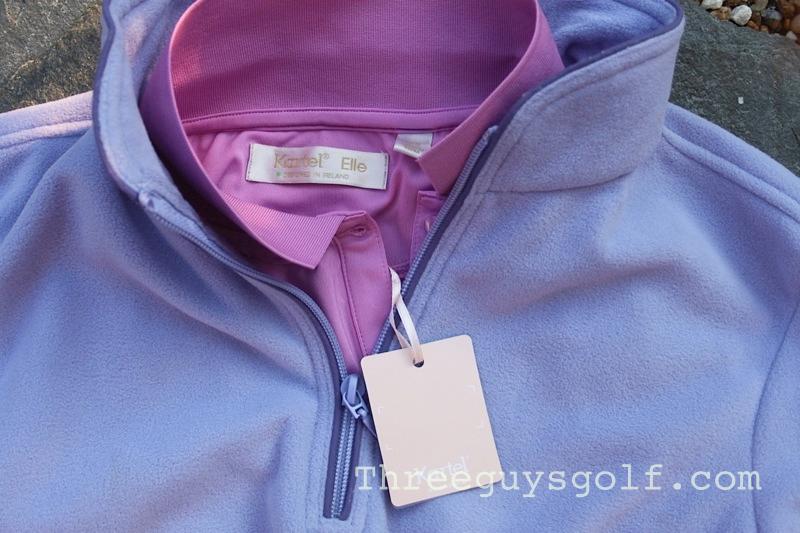 I also tried the ladies outerwear fleece which is a great top for those chilly mornings and as we change seasons. The soft material is both lightweight and warm without being restricting – plus it's super cute!.
Beyond the look and feel of Kartel, the prices are very reasonable and they have a pretty good selection or shirts, skorts, and outerwear.
You can see the whole line of Kartel for women on their website.