Day One at The Masters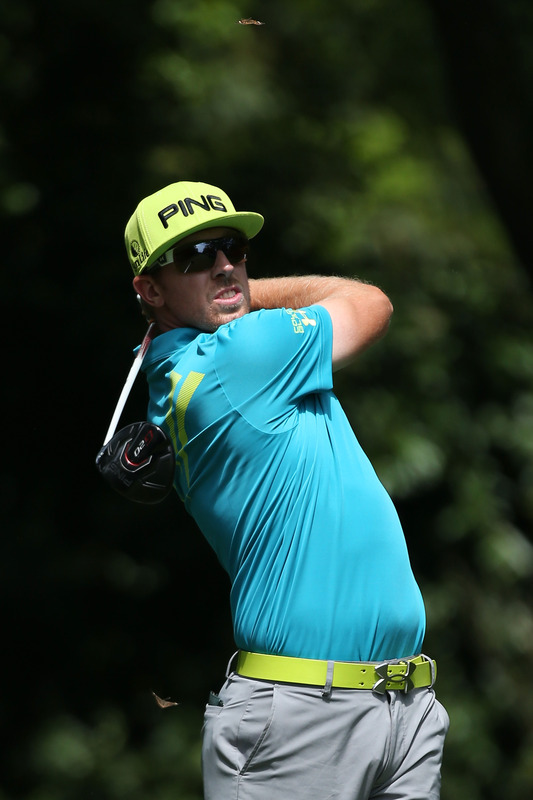 Man, every year I forget and then quickly re-learn how sweet the Masters Golf Tournament is. The reasons are too many to count, of course, but I'm sure a lot of it has to do with the fact that it's at the same course every year – the consistency allows you to judge it as a truly pure contest of each player's game. You hear a lot about how Augusta National is such a difficult test of concentration and precision, and because of the greens, this can only be deemed as accurate. But the fact is, from tee to green it's simply not that difficult, which allows for some great shotmaking and, as a result, great television (as opposed to some U.S. and British Opens where I'm supposed to get excited over someone not being over par).  If only they would let us laypeople watch the whole day's action! Tuning in for Tiger's last three holes at the Masters is nothing short of torture, although I suppose the fact that I was able to watch Louis Oosthuizen play almost his entire round certainly made up for it (sarcasm). Anyway, I understand that Billy Payne has his rules and I will leave them be – for now just a couple of quick thoughts after 4 hours of semi-boring first day action.
1) CBS 1 – ESPN 0  — I won't even bother to try and decipher the business deal that had day 1 coverage being televised by ESPN but produced by CBS . . . who knows what the heck is going on there. But did anyone catch the introduction to the broadcast, where Mike Tirico awkwardly walked us through highlights and Curtis Strange apparently decided to go on a SAG strike? I almost changed the channel twice simply because I couldn't handle the uncomfortable silences – I'd have an easier time watching Peter Kostis do standup comedy.
Ultimately, CBS took over and it once again felt like the Masters. Say what you want about Jim Nantz, but that dude is definitely the voice of the Masters Tournament.
2) Someone's gotta get a hold of Hunter Mahan's fashion consultant and have a little chat. I technically have nothing against the guy – he's a badass golfer, he's an American, he lives the dream. Problem is, he looks like an absolute bozo in a way that doesn't even knock on your door first before it punches you in the face. I understand that we're not all Brad Pitts roaming the earth, but in Hunter's case, just take it back a knotch, there's no need to advertise that you are a dorky looking dude. I tried to find the best picture of him yesterday that I possibly could because I didn't want to rely on an awkward facial expression to make my point:
Now I sound mean . . . I'll get to my point: bend the brim of your hat. Bend the brim of your hat. For the love of all things sacred, please bend the brim of your hat. I can understand Justin Bieber's success, I can almost endure Drake's music, and I understand that the new generation always wants to establish its own idea of cool. This straight hat thing, however, is my Walter Matthau moment. It is so inherently uncool to have a straight brim (barkeep, can I get a better word than "brim" please?) that I still think this is possibly just one big joke being played on the world. And I have to ask a serious question – for the guys that wear their brim straight, do the manufacturers make the beaks even bigger than standard, or is this just an optical illusion? From certain angles, it looks like my kid could take a nap on the deck of Hunter's lid.
3) Tiger scratched and clawed his way to a halfway decent round after hitting what he called some of his "worst shots ever".  You could go either way on this – it could be a good thing that even when he's off he can grind out a respectable score, OR it could be a really bad thing that Captain Hook came to the party.
4) Jason Dufner is the man! Love that dude. It looks like somebody's stoner uncle just rolled out of bed and decided to go low in a professional golf tournament for a change.
Well that's Day 1 for you, hopefully some even better revelations will come out of Friday's Masters action.