Tour Edge Exotics – Driver, 3 Wood, 3 Hybrid Review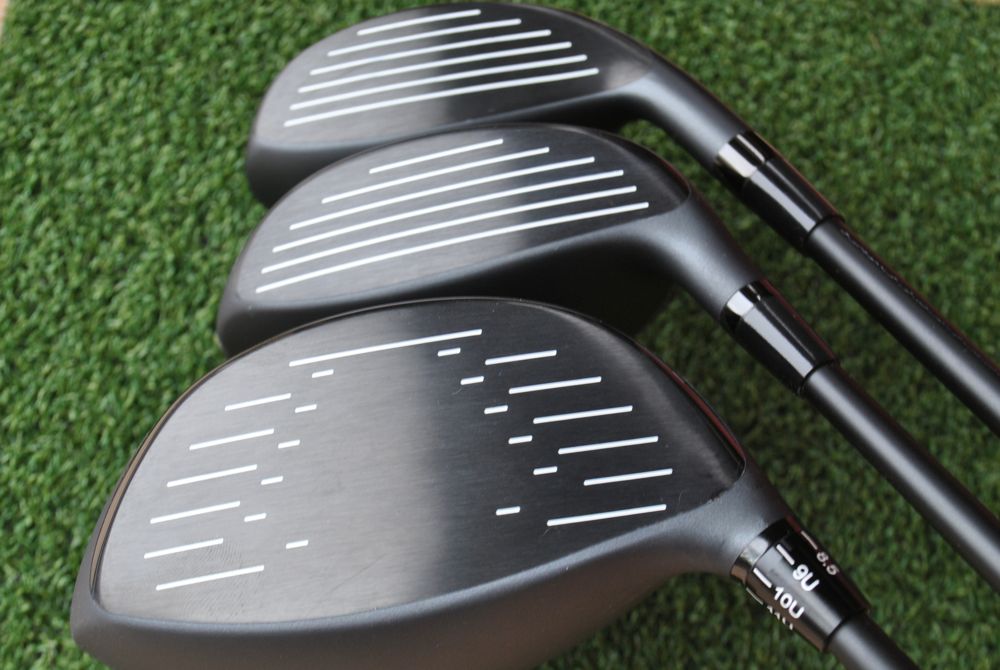 A few months ago I had a revelation. After carrying the Tour Exotics 4 hybrid in my bag for a little over year and easily declaring it the best club in my bag, I decided that maybe I could change my life for the better by getting as many Tour Exotics clubs in my arsenal as possible. But this wasn't just all about me, I promise. I was also dying to get to the bottom of the Tour Exotics, well, mystery. Let me explain: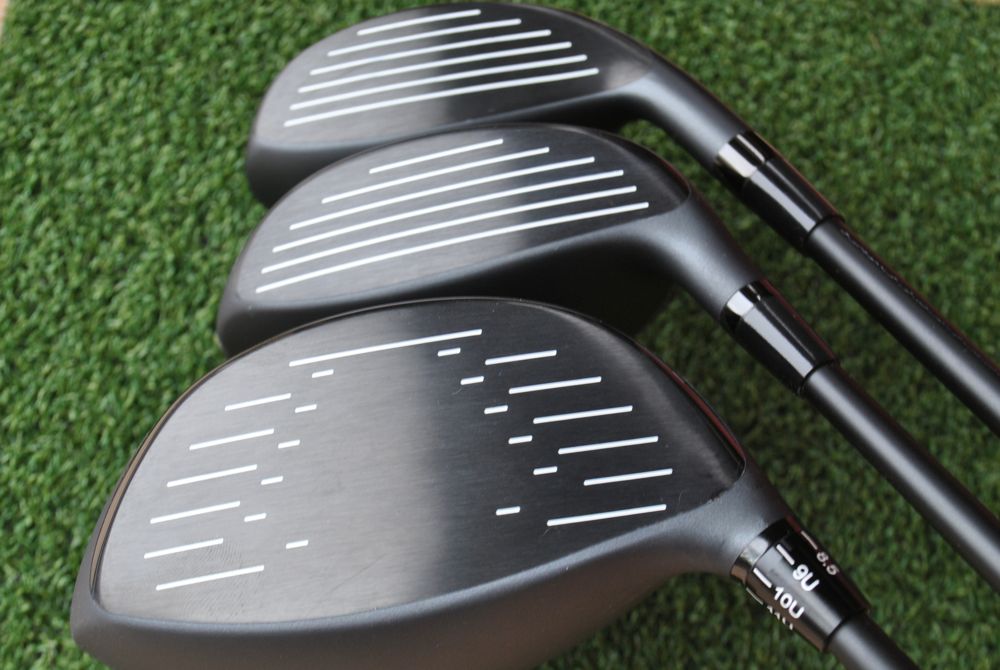 Last year I reviewed the Tour Edge Hybrid 4, and while I ultimately gave the club a big all-systems-go, I was still a bit fuzzy on what exactly Tour Edge the company is up to. I'll make this quick – they seem to have taken up a unique position on the club marketing spectrum . . . you might hear rumblings of pros using their sticks on Tour, but you never hear about them on TV, in stores, at demo days, etc. Okay, so maybe they are like a crazy high-end club like Miura . . . ehhh their clubs retail at the same general price points as the TaylorMades and Callaways of the world, so that can't be it. And not to pile on, but their website is a bit off from the standard clubmaker site, and I know they'll be mad at me for saying that because I can't quite put my finger on why it hits me funny. On a general note, perhaps some of this vibe stems from the fact that I now own 4 clubs made by Tour Edge and I still don't really know what they are called – is it Tour Edge, Tour Exotics, Exotics(?), I honestly have no idea. Bottom line – the only people I have ever spoken to that have even heard the words "Tour Edge" or "Exotics" are huge equipment geeks, and I would argue that an everyday golf dork would have absolutely zero compulsion to seek out a Tour Edge club during his/her purchasing process.
I got ahead of myself, sorry. Here's the deal – I approached Tour Edge with my idea to have the top half of my bag be all Tour Edge – driver, 3 wood, 3 hybrid and 4 hybrid. For scientific comparison purposes, I wanted all of the clubs to be the same year-old model as my 4 hybrid, the XCG7. It just seemed like the right thing to do; same Fujikura FUEL shafts and same clubhead technology, apples and apples to deliver my sweet swing to the ball.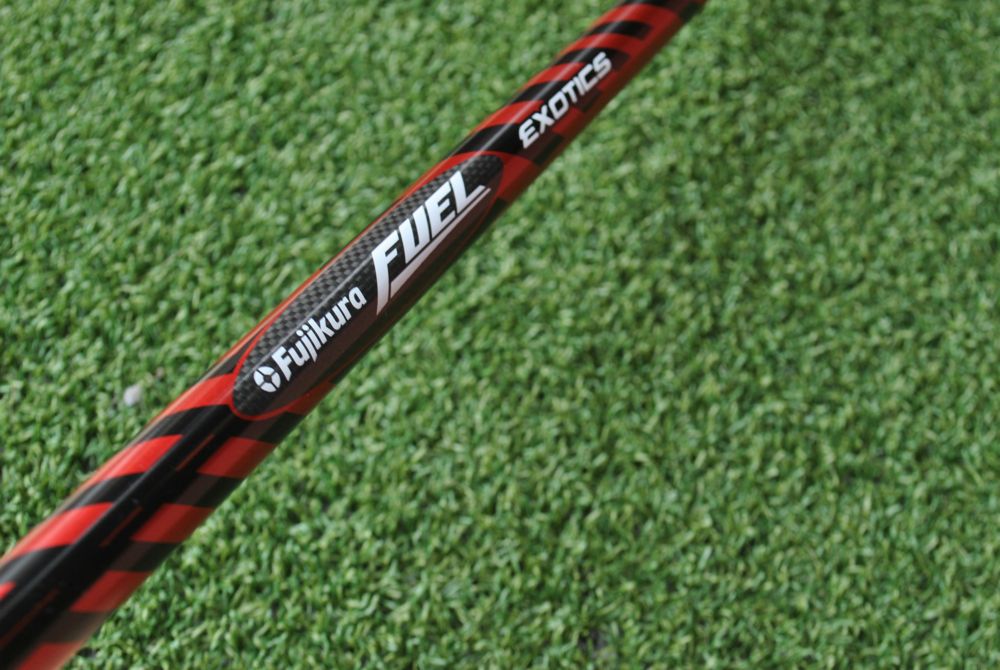 The goal? Well there are two, really: 1) to have the same sick-ass shots coming off of my driver, 3 wood, and 3 hybrid that I get out of my 4 hybrid, and 2) to see whether or not Tour Edge is lurking in the shadows making some absolutely legitimate clubs that should not be so easily overlooked by average consumers like myself.
Tour Exotic 3 hybrid
This is too easy . . . just like the 4 hybrid I've been playing for over a year, this club is an absolute no-brainer. Everyone should have one, you're an idiot if you don't, yadda yadda. Again, read my 4 hybrid review for the details, but this club is more of the same with an extra 10-15 yards (it's a 3 instead of a 4). The 3 hybrid sets up great behind the ball, looking more like an accuracy club than an "okay this will be interesting" club. I've had hybrids in the past that always struck me more like a fairway wood with the way they set up behind the ball – I'm sure it's just the shape of the clubhead, but for whatever reason the Tour Exotic Hybrids just seem short and controllable at address. The ball flight is not short, however, it's plenty long and just what I would expect yardage-wise from any 3 hybrid. Where the Tour Edge 3 hybrid gets me is the high/straight thing. I'm honestly a bit puzzled by it. The ball flight is so high that it doesn't seem possible that it is also carrying my standard 200-205 yards.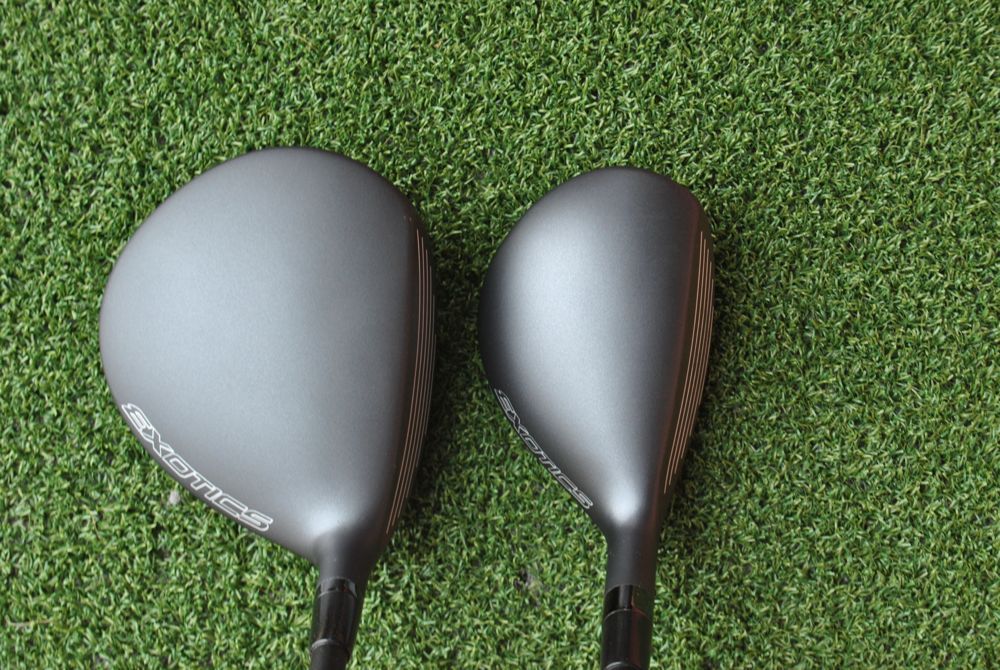 One way to put it: I often find myself in a precarious situation behind some trees or in a fairway bunker with a lip to deal with. No way to reach the green but want to get as much yardage as I can out of the next shot. While my conventional wisdom always thinks taking less club will increase my chances of clearing the obstacle, I am now reaching for my Tour Edge hybrids because they launch the ball higher than even my 7 iron and, obviously, give me more distance.
And much like my trusty 4 hybrid, the thing seems to go where I'm aiming even when I'm not quite sure why. These hybrids are truly my rescue clubs, as they seem to bail me out of whatever funk I might be in. For some reason, no matter how bad I'm swinging, a whack at one of these hybrids tends to work out well and put a little spring back into my step. Needless to say, I'm a believer.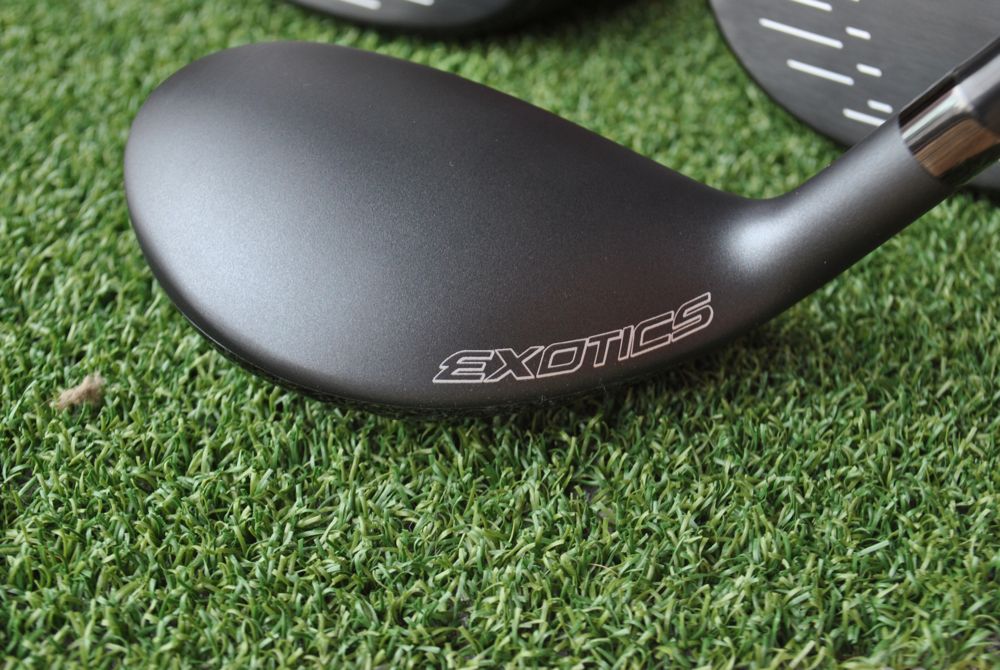 Tour Exotic Driver
When we're talking about lesser known brands, to me the most dicey parts of the bag are the irons and the driver. As a mouth-breathing consumer, I can handle the idea of someone showing up with a weirdo hybrid club or an Alien wedge, but if I see a set of irons or a driver I am not familiar with, I immediately wonder if this guy also drives a car he built from a kit. It just seems like unnecessary risk to me, messing with the sacred 1 wood and going with an unknown quantity. And had I not already been digging my Tour Edge 4 hybrid so much, my unfair generalizations certainly would have eliminated a Tour Edge Exotics driver from my list of possibilities.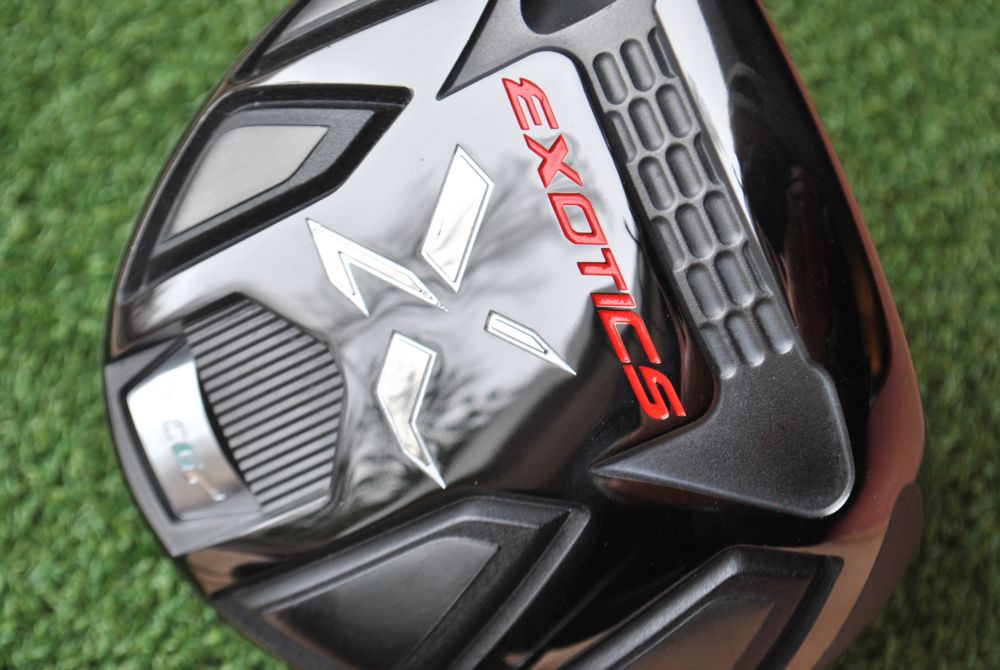 But here we are, Tour Edge Exotics driver in hand, taking some rips. The driver is traditional in shape, with a conservative dark matte gray and a look much like the hybrids. Nothing crazy, just a solid looking club. I think if anything the driver didn't seem as giant as some of the other models out there – no emphasis on a crazy-deep face or anything like that – if it were a Nintendo Ice Hockey player it would just be the medium guy.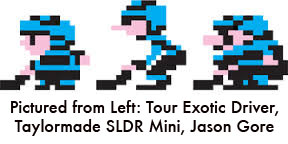 So how does it hit? As good as any other driver out there. I realize this is not something you would consider a rave review, but I think it is pretty rare for a driver to stand out in any crazy way in the modern era, they're all pretty damn good. When I hit the sweet spot, the club felt great and the ball went far.
In fact, I hit the longest drives of my life with this club, about 4 of them over the course of 20 rounds or so. While this is partly a sneak-peek at the state of my tee game, the truth is that I slowly realized that the Fujikura FUEL shaft I so dearly loved with the hybrids feels just a tad too soft for the driver. I could kinda tell it was soft with even my first waggle, but then I decided that I was a dumbass and I should let the performance do the talking. So over those 20 rounds I had a blast giving the Tour Edge driver a run, knowing that at any moment a lightning bolt could go through my ball and send it 20 yards longer than usual, but unfortunately the misses were equally as charged.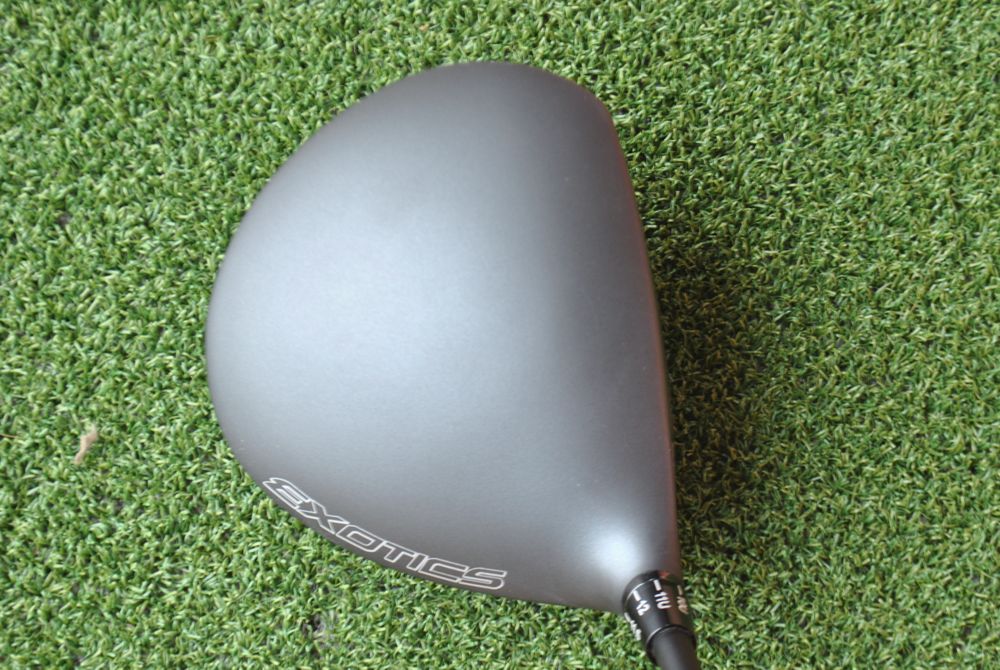 Ultimately I had to retire the driver, and I blame it only on the stiff shaft being a bit too soft on this club. Given the many solid drives and the 4 insane drives I produced, I am confident that the clubhead itself absolutely stacks up against its peers. But the stiff shaft that fits my swing so perfectly for the hybrids and 3 wood somehow doesn't match up with the driver. I could probably use an X-Stiff shaft in this club but beggars can't be choosers . . . if you give the Tour Edge Exotics driver a try, and I think you should, I would recommend trying one step up on the manly-ometer just in case.
Tour Exotic 3 wood
No doubt it was gonna be tough to knock off my existing 3 wood – a Titleist 912F – which is basically like a hammer that was re-engineered to smash pills. I loved that fricken club, have had it in my bag for a few years, and when I was 'on' it was always my favorite club to smash.
So it's a tall order for the XCG7 3 wood to supplant the incumbent, and by sheer looks of the club it didn't look up to the task. That sounded mean – the XCG7 3 wood has the same gray matte look as the others, no problem there, it was just . . . big! The XCG7 clubhead is bigger and wider than any 3 wood I had seen in a while, and because I had become so accustomed to the more compact 3 woods over the last decade, I had trouble digesting the look of it behind the ball at first. I had no real rationale behind my struggle, it just seemed "big and dumb", like Tour Edge didn't quite know what they were doing. To be fair, the head is shallow like it should be, it's just got a big span.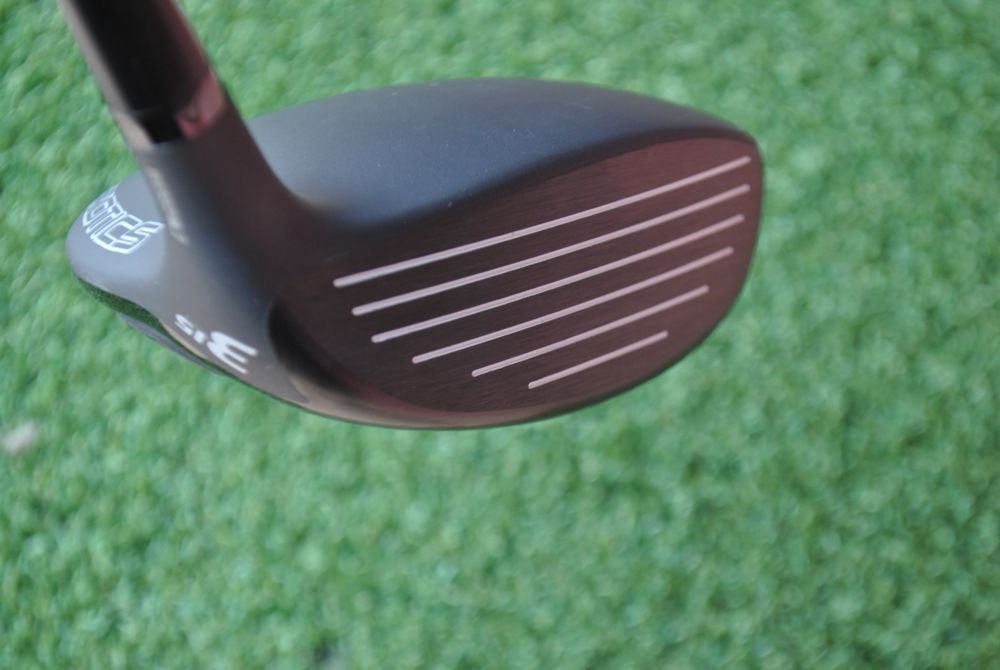 But it made me realize – why are 3 wood heads so small anyway? To move through the rough or something? Probably, but I've always lacked confidence in them off the tee just because my brain is used to a driver, which for the last 10 years has looked like an armchair on a stick. So stepping up to the tee with a little peashooter 3 wood never elicited a ton of confidence in me. So if this was going to be a trade-off between some kind of turf performance and tee performance, I was fine with that. (Anyway, psychobabble aside, once I started playing the club my brain adapted to the larger look and it quickly became a non-issue.)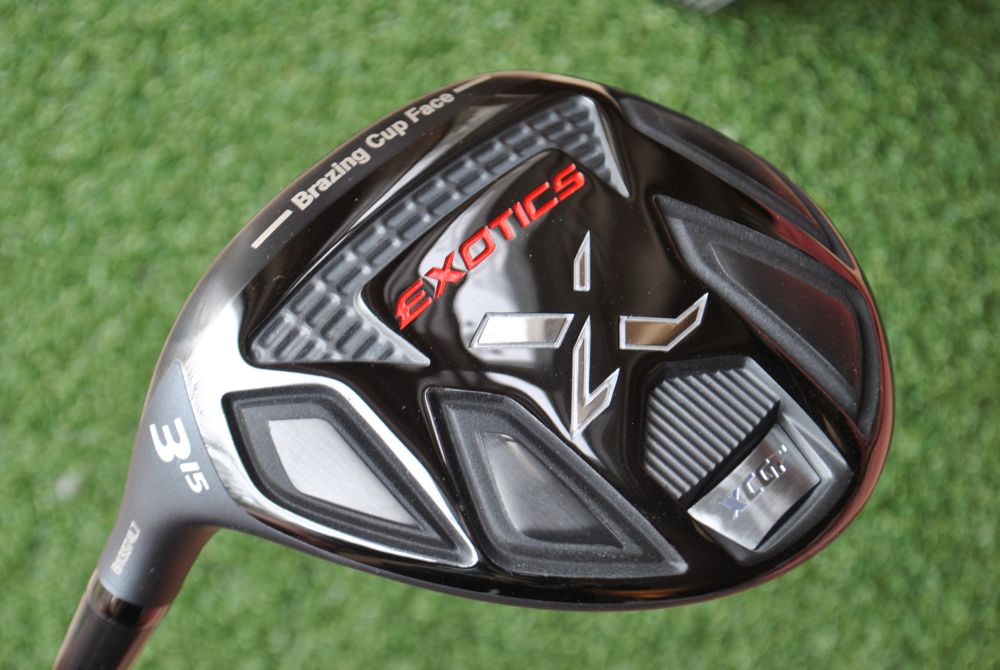 After 20 rounds of playing the XCG7 3 wood, I detect zero sacrifices made off the turf. I love this club. It's got a little softer feel at impact than my Titleist, and that disappointed me for about 2 shots, at which point I realized that those 2 shots were nuked and almost effortless, just like the hybrids. This is a rock solid golf club – easy to launch off the turf, long, and just fun as hell to swing. And of course, the larger head does make more sense to my cranium off the tee, and as a result I've hit the best 3 wood tee shots of my illustrious career with this club. A 3 wood tee shot is no longer a 'playing conservative' gamble for me – I used to contemplate choking up with a driver and putting that La-Z-Boy to work, but now I am excited to rip away with the more sensible play.
To be fair, I think a 4 handicap or less would prefer the Titleist – there's a bit more reward in store for folks who can consistently produce the top-tier shot, but for anyone who doesn't consider themselves a true, true "player", I highly recommend this 3 wood. And who knows, maybe a step up to an X-Stiff shaft would bring this club right in line with the Titleist for the sharpshooters.
Wrapping Up
Yikes, I hope that all made sense. In bullet point form:
Tour Edge Exotics Hybrid – gimme a break, no-brainer.
Tour Edge Exotics 3 Wood – highly recommended.
Tour Edge Exotics Driver – legitimate bomber, look into stepping up to a firmer shaft than normal.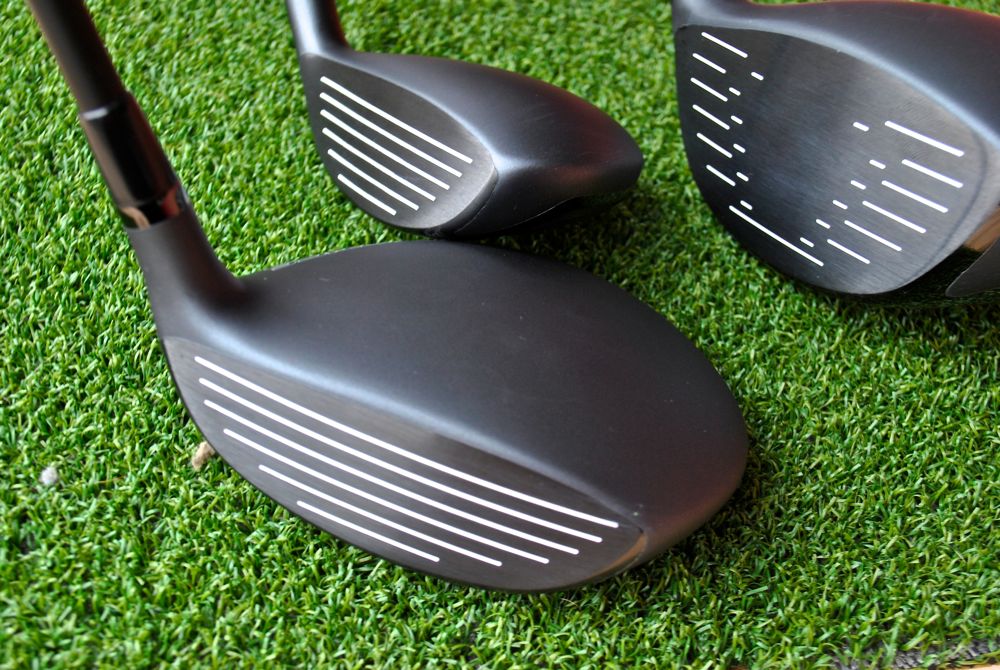 Bottom line, I believe that the Tour Edge Exotics line is absolutely a legitimate option for any serious golfer. You've got to get past the fact that they have one driver called the "Bazooka"; these clubs do not belong in Wal-Mart. I now have three of their clubs in my bag and couldn't be happier. I find myself rooting for them to increase their presence on the mainstream radar so more golfers can benefit from their sticks.
Check out the whole line on the Tour Edge website.