Golf Tournaments-Not just for Pros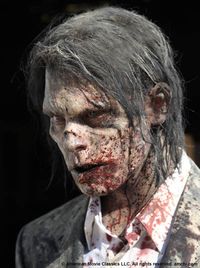 I think I played golf seriously for about 10 years before I ever played in a tournament. Like most mid-handicappers, I thought tournaments were only for people who shot in the 70's.  Then, 3 years ago I played in my course's Club Championship. It was a good introduction since I knew most of the people and the course layout. Now I can say I have entered the realm of real tournament play as last week I played in my first individual tournament hosted by the Carolina's Golf Association. This was a bit different since I did not know anyone and felt more than a bit of nervousness. So after completing four tournaments, I am here to say that not only is tournament golf much different than weekend golf, it can be a ton of fun and really good for your game.
While I am hardly a tournament veteran, I feel like I have learned a lot in the 4 individual tournaments I have played in. First, there is a certain level of nervousness that just comes with the territory. Unless you are in the cast of the Walking Dead, there is no way you can step up to the 1st tee box without butterflies. Then there are the dozen 2 foot putts you have to drain throughout the round. Sure, we all knock those in without trying with our regular foursome, but when every stroke counts…well, that hole sure seems a lot smaller.
As I mentioned, I just completed a tournament in which it really felt like a tournament. Below are some of the things that I found  helpful that day. Nothing super secret but if you are new to tournaments, I think they can be helpful.
1) Study the Course: If you have not played the course, try to print out a yardage map. My playing partner had actually made circles on the yardage map as to where he wanted to hit the ball on each hole.
2) Have a game plan:  I was fortunate to know the course I was playing and knew there was a ton of deep green side bunkers.  Therefore, one of my primary goals was to avoid the bunkers which meant taking an extra club on most approach shots. That day I only hit one green side bunker despite only hitting 7 greens.
3) Avoid big numbers:  Easier said than done, but taking a 8 or 9 on a hole is deadly. Try to keep in mind that you can save bogey or even double from almost anywhere. Sometimes playing for a bogey is a better idea than trying to save par. On my first hole I had to chip out from the woods but ended up with a tap in bogey.Much better than trying to play a risky shot and starting out the day with a 6 or 7.
4) Take your time: I tend to rush, but I make a concerted effort to play slower in tournaments. Think about where you want to miss if need be.  Get a look at the line from a few angles.  My only bad double was a result of a three putt from 10 feet that I let slip away. If I was smarter, I would have taken a closer look and realized it dropped off hard after the hole. This would have led me to make a safer putt rather than trying and save par.
5) Have a consistent thought for those short putts:  You are going to be faced with many 2-4 foot putts. These are worse than 10 footers because you feel like you have to make them. Mental strength is 95% of making short putts and the other 5% is knowing when to break out the Billy Barooo.  One easy tip is to knock down 10-20 short putts before you tee off.
6) Have fun:  In the end, we are not playing for a spot on the Ryder Cup Team so try to stay loose and have fun. For me, I think the added pressure is fun. I also believe, having to play in a tournament environment makes you a better golfer.
Finally, for those who have never played in a tournament, you should know that most of them are flighted or handicapped so you are not going to be the worst player. For example, in the tournament I played in this week, my flight of 16 was made up of people with 10-22 handicaps. If you can shoot mid 90's you should feel absolutely comfortable playing in a tournament.
My Tournament scorecard– NOTE:  I started on #10