Druh Belt Review: Despite the ribbing I get from some of my buddies, I remain a big fan of belt buckles. While maybe not the first, Anthony Kim was certainly one of the first guys on tour I noticed wearing a huge honking buckle and now just a few years later, they are pretty much everywhere on tour. Of course, once it was clear that belt buckles were in fashion, the big boys, i.e. Nike, Adidas etc. jumped into the fray to cash in on the fad. For me however, there was little appeal in wearing big brand logos around my mid-section. I figure it is bad enough that they have 95% of my golf spending without literally supporting the item of clothing where I stash what is left of my cash. Hence my life rule #8: no big brand logo belts.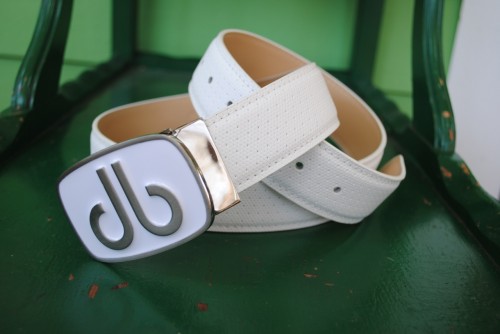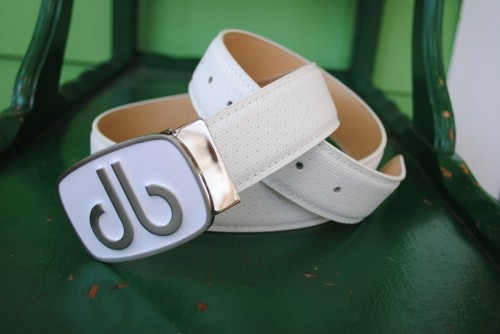 So after fishing around the internet I found a few smaller brands and/or craftsmen who make high quality belts and buckles. One of those brands is Druh and while worn on tour, Druh is still not a household name which means I do not have to worry about breaking life rule #8 (at least not yet).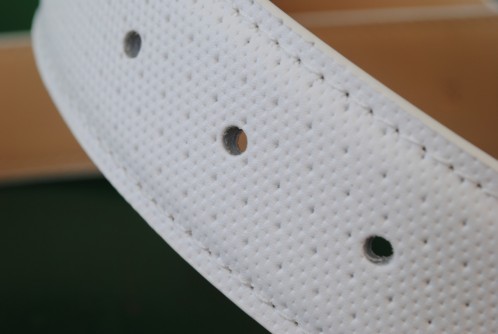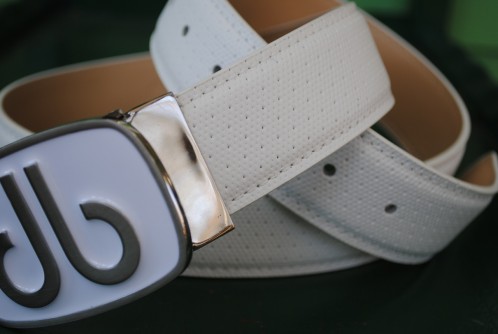 From a quality standpoint, the Druh belt is made from high end leather or snakeskin and the buckles is solid metal that come in a number of styles. To that point, it is super easy to mix and match belts and buckles on the Druh site. Plus at $125 they represent a nice mid-high end belt. While I understand that $125 may be twice the price of your Nike swoosh buckle, I would contend they are 3x as cool, making it a great value (how about that math?). Plus the Druh belt can easily be worn anywhere without someone asking what course you just played. Bonus: Lee Westwood and Louis Oosthuizen wear Druh belts.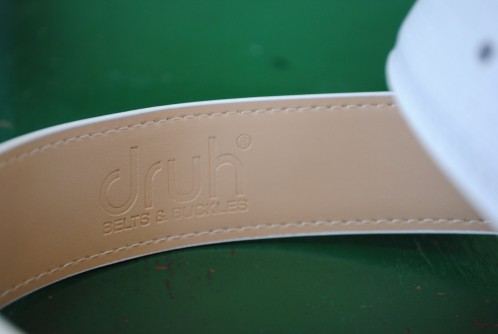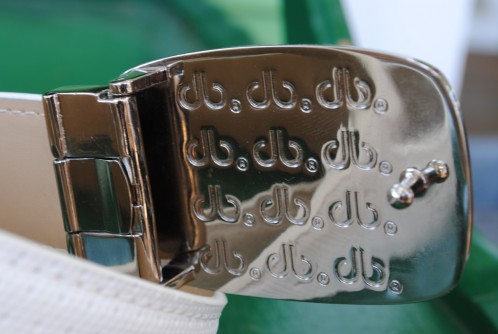 Finally, sizing is really easy since the buckle is removable allowing you to trim the belt to your preferred size. Moreover, all of the belts are interchangeable so with one buckle you can pair it with a variety of colored belts. In short, a great looking belt at a reasonable price -and no swoosh!
You can find Druh on the web here: http://www.druhbeltsandbuckles.com/