Hydro Flask Review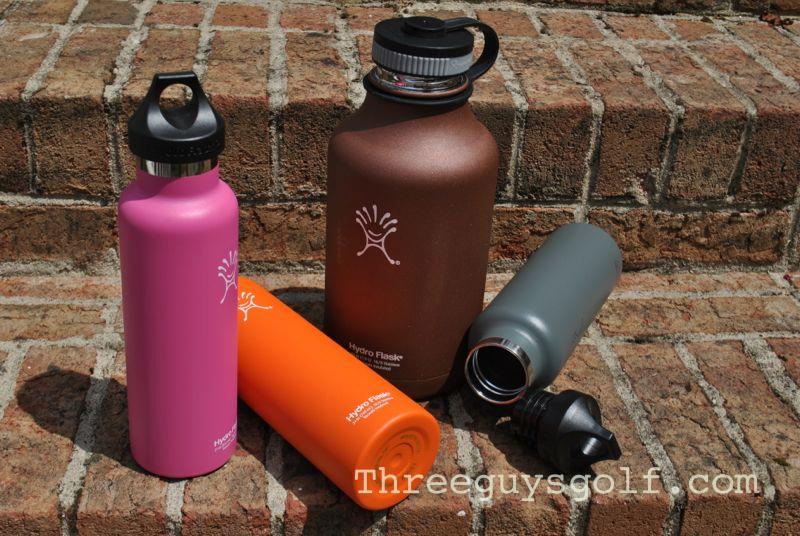 You remember those old Reese's commercials when some dude with chocolate slams his chuckwagon into someone with peanut butter and the world rejoices? I think I just stumbled onto civilization's next 'duh' moment with the Hydro Flask, a reusable water bottle that actually keeps things cold, hot, or whatever temperature you started with.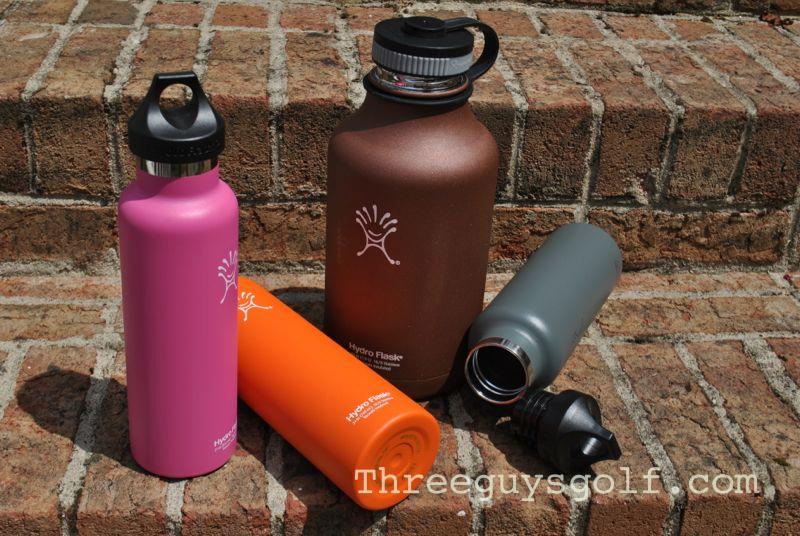 Yes, the thermos was invented 1,200 years ago and the water bottle was invented back when feudalism reigned, but for some reason it took until 2008 for someone to consider merging the two. The result is a water bottle that incorporates double-wall vacuum insulation, BPA-free materials, and food grade stainless steel . . . all in the name of keeping your water cool or your coffee hot.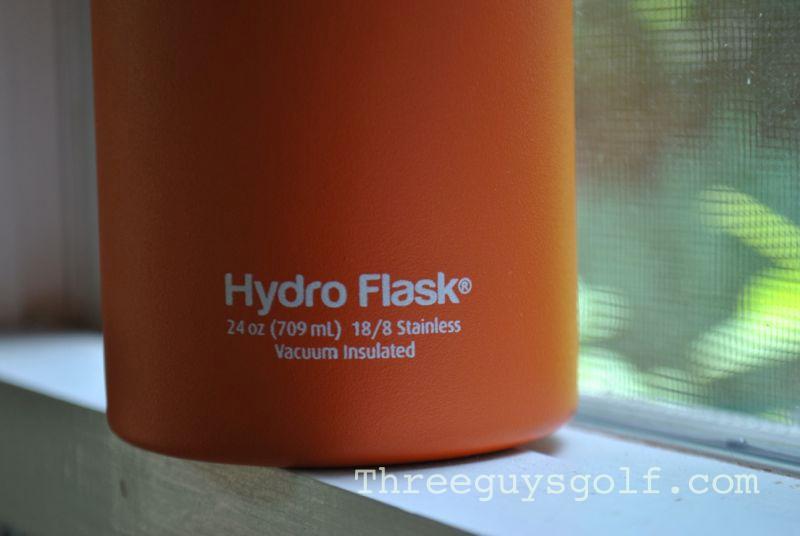 This is a fairly simple concept and product, so I will spare you my usual 2,000 word diatribe. My wife and I ordered the 18 oz. bottle and the 21 oz. bottle, in orange and pink respectively, and put the Hydro Flask into play. Here are some examples of what happened:
Cold Stays Cold: Over the past 10 years my wife has converted me into a water addict. Don't worry, I am not one of those all-American healthy guys that does everything the doctor tells him – I am also addicted to ice cream, beers on courses, and honking 4 foot putts. But anyway, I now drive to work with a reusable water bottle and leave it in my car for the ride home. For the past few years, this meant enjoying a nice gulp of boiling hot water during the months of July and August. But now with the Hydro Flask in action, I simply drop a few ice cubes into the bottle in the morning and when I get back in the whip at the end of the day I have cold water waiting for me.
Hot Stays Hot: My wife is a coffee drinker. Of course she's always used the same coffee travel mug things that everyone uses. Apparently these things do a good job of mitigating spills, but nobody ever thought to make one that actually keeps the stuff hot. Even the stainless steel looking ones are just show ponies. So now my wife gets in the car and has hot coffee waiting for her for up to 12 hours if she so desires. I'm hoping that doesn't rank as one of her desires, purely for breath purposes, but there's some benefit to having the option.
Perfect for Golf: When you walk 18, you know that after the first 3 holes you will be drinking lukewarm water for the rest of the way, unless you are lucky enough to stumble upon some cold pondwater in one of the course's coolers. With the Hydro Flask, you are pulling cold water for the entire round. Doesn't sound like a big deal, but on the hot summer days, it is. In fact, anything that can enhance your ability to venture out when everyone else thinks it's too hot is a win. Course is empty and you can have a glorious experience.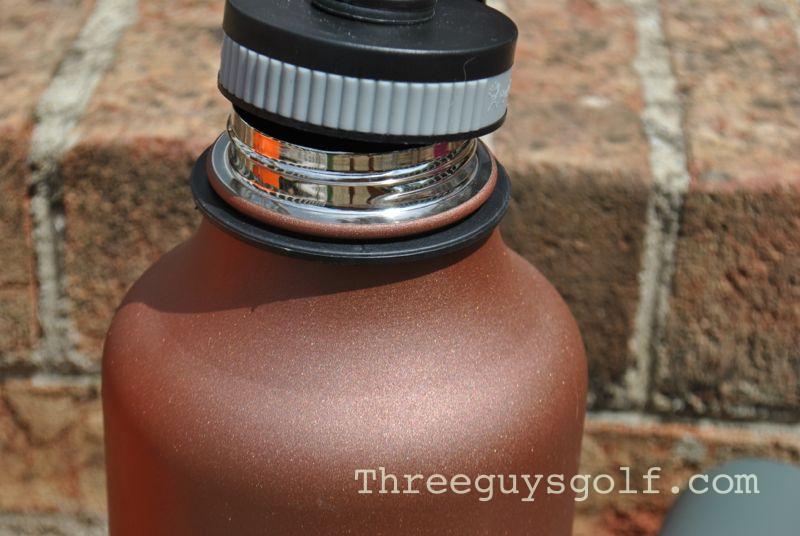 I also ordered the Hydro Flask Growler, a 64 oz. canteen that is shaped like a, well, growler. Hydro Flask is headquartered in Bend, Oregon, land of intense craft-brewing, so I'm thinking this is a nod to the craft beer world. Anyway, Adam and I have spent a round or two of golf trying to determine when exactly a growler would come into play. Maybe on a course that actually does a TSA check of your cart to make sure there is no cooler . . . just empty 5 cans of cold beer into the growler and tell those clowns you have doctor's orders to stay hydrated on the course? Or perhaps when you hit one of those newfangled outdoor concerts when everybody is expected to buy beers for $7 a pop instead of bringing their own? In either of those scenarios, we concluded that bringing contraband in its natural form was always still too feasible to bail out for the growler option. If you can't figure a way to hide 12 cans of Coors Light from a course ranger then you and I cannot be friends, and the last time I worried about violating an outdoor family-friendly concert rule was never. Okay, so what the heck is this growler good for?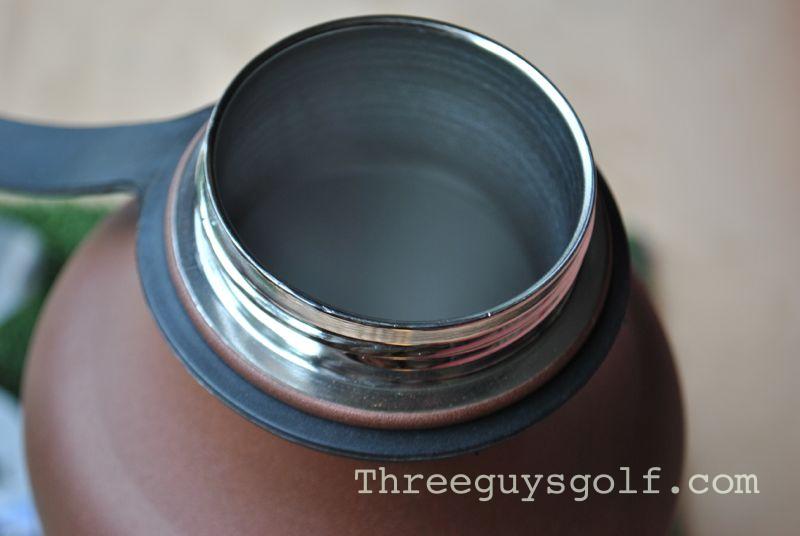 Sports: If you're headed out to exercise in hot weather, you gotta have cold water or Gatorade on hand. If you don't want to be Tim Allen and roll up with a big-ass cooler for a pickup game of basketball, the growler is a perfect solution. Ice cold water, 64 ounces of it, at your disposal. And if I haven't made this clear yet, ice cold water. Stays ice cold for a very long time. The website says up to 12 hours – I haven't counted, but it's a long time.
Boozin': Last weekend I decided that beer was making me a doughboy, time to take a breather. But, another free concert was on, and like any good parents, my wife and I felt compelled to corral the kiddos and hit the lawn. Now we all know there ain't no concertin' without some boozin', and that's when the true genius of the growler hit me. Instead of using the ice in the cooler for my Moscow Mules, which gets manhandled by all the grubby mitts and is already tainted by dirty beer cans and what have you, I realized that I could throw some ice into the growler and keep it separate from the riff-raff. Eureka! The ice stayed ice, and I'm talking zero meltage, for about 6 hours. If I tipped the growler over, no water would come out. Even better, my drinks were made with clean ice, not the stuff with pieces of my kids' cheez puffs floating around in it (organic cheez puffs, of course). My apologies to those of you brilliant enough to follow me on Twitter, I realize this last point is a repeat. Oh, and I'm sorry for sucking at Twitter.
WARNING! Different bottle sizes have different mouth sizes. Please heed this information when you choose your Hydro Flask, this actually screwed us up a bit and we all have different size holes for no good reason. Gross. This also comes into play with the different accessories, sport lids, etc. Just sayin'.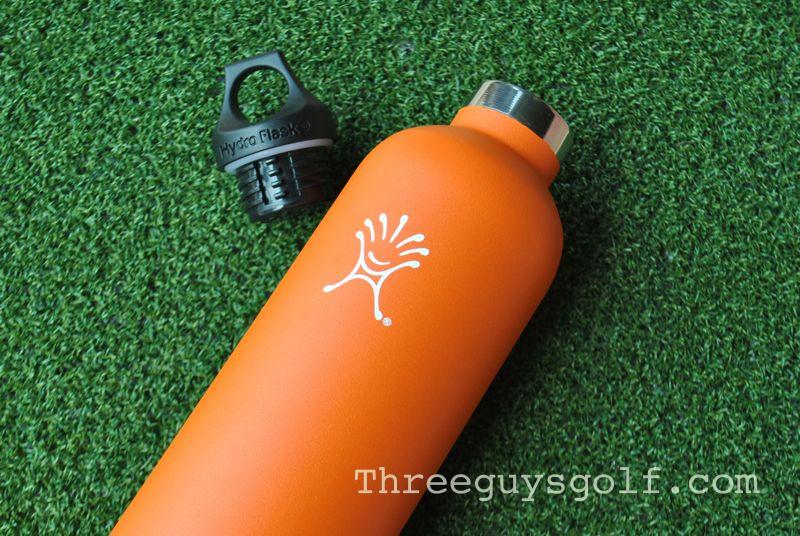 Check out the Hydro Flask website and see what they have that might work for you. Different shapes, colors, lids . . . somewhere in there is your winner. Products range from about $24 to $50 – not as cheap as the ones you pickup at Wal-Mart, but clearly more bang for the buck. The Hydro Flask is about as no-brainer as you can get for a golfer or really anyone who requires liquids to exist.