Bombtech Grenade Putter Review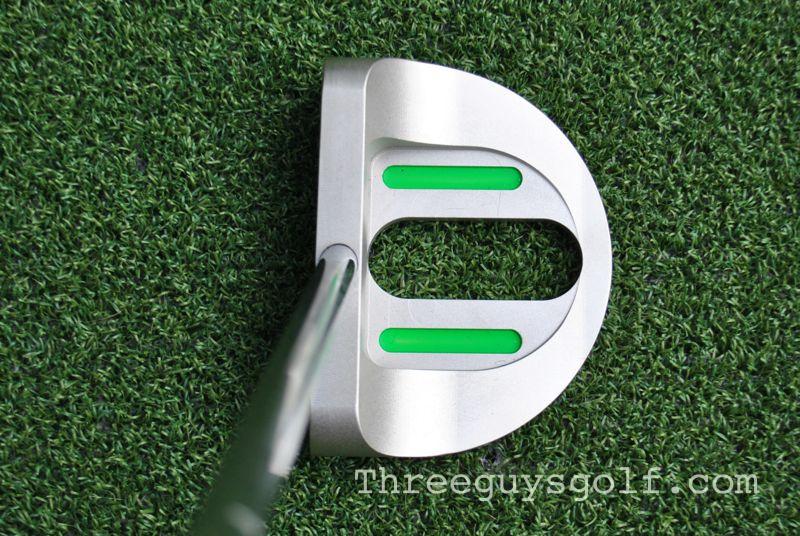 When the founder of Bombtech, Tyler 'Sully' Sullivan, announced that he was working on a putter, the obvious question was could he replicate the success he had with his Grenade driver. Sure, we thought he had done a bang up job with the Grenade driver, but the technology in a flatstick and a big stick are worlds apart.
The most obvious feature of the Bombtech putter is the weight. It's about as heavy a putter as we have reviewed, weighing in at a stout 445 grams. Even my wife, who is not a golfer, instantly noticed how heavy it is compared to other putters. But she also noted one of the big advantages. In her words: "It takes a little more to pull the putter back, but it actually makes it easier and smoother to swing it through the stroke." And in that short observation, you get a lot of the science at work in this new mallet.
As noted in our Bombtech Driver review, Sully works with engineers to design what he believes is a superior product. While I will dig into many of these topics, Sully brings his perspective in this article. As for my opinion, I will start with my general belief that the short game is mainly feel, imagination and lots of practice. There is  no putter on the planet that can magically eliminate 3 putts or because human error is a fact of existence. However, a superior putter can help with these issues and I believe the Bombtech putter does so by addresses a couple of key problems.
One, we don't always hit the putter in the sweet spot–and that translates to offline puts as the putter twists in our hands. MOI, or the moment of inertia has been thrown around a lot in the past few years, but the Bombtech designers did a ton of work to use form, materials and distribution of that large chunk of carbon steel to make sure that off-center hits were as minimally damaging as possible. I can certainly attest to the fruit of their labor! I spent some time hitting off the toe, the heel and the center and was very impressed how well the putts stayed on line and kept their distance.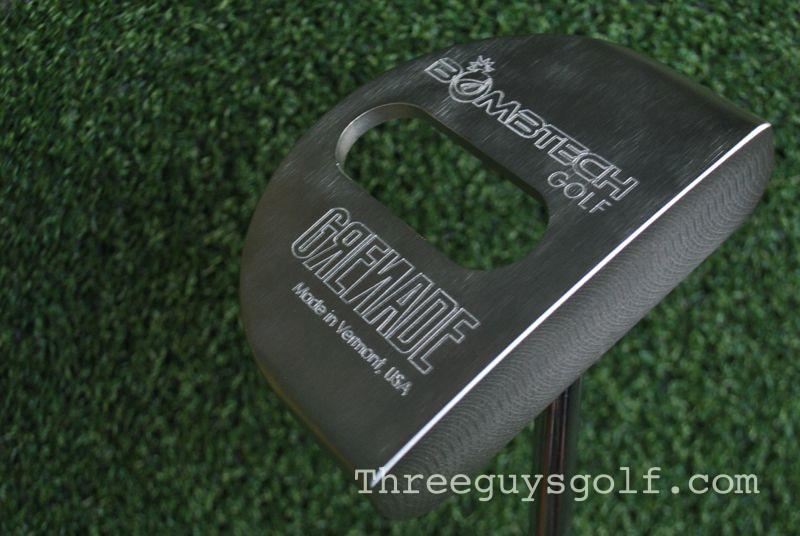 Two, we have trouble with the fluidity of our stroke, especially under pressure— and that means that we will stab or swat at the ball, or push, pull or yank our strokes when we are nervous. I can also tell you that this putter is extremely easy to swing smoothly through the hitting zone. The added weight compared to other putters is a true revelation in terms of promoting a smooth, non-wristy stroke through the ball-striking path. If you can pull it back and let it go, the putter tries really hard to stay on a smooth arc which correlates to much better and more consistent rolls. Bombtech starts with a huge block of steel, and like many boutique putter companies, uses computer-guided metal lathes to work the steel into the beautiful mallet you see here.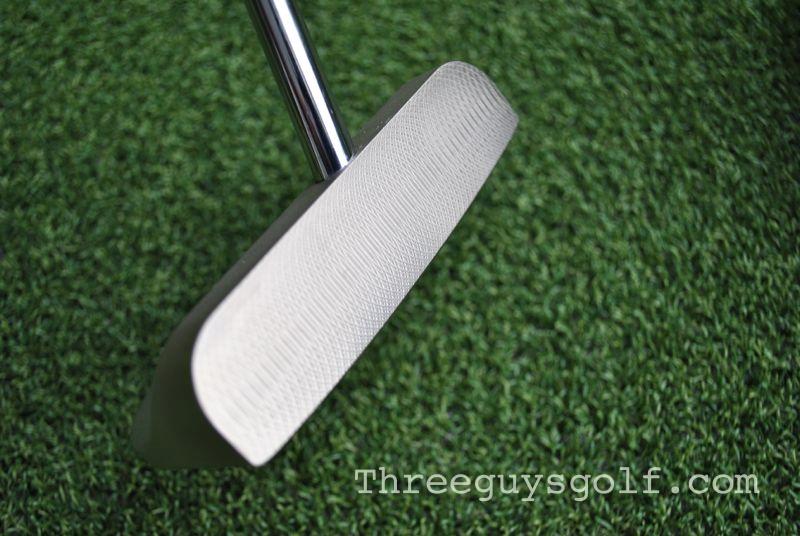 Three, many of us have putters that skid before they start rolling— and that contributes to offline rolls and varied distance. Bombtech has put a loft angle of 2.5 degrees into the face of the putter so that it will skid less and start rolling quicker. They have slow-motion footage comparing the Grenade Golf Putter to other well-known putters, and the results are easy to see with your own eyes. Links are on the article mentioned above.
We have reviewed quite a barrel-full of putters here at Three Guys Golf and we have been very impressed and grateful to the companies, craftsmen and engineers that have taken the 'flatstick' to new heights. I'd like to say from my experience that the Bombtech Grenade Golf Putter belongs in a short list of putters you should be glad to have in your bag. It's a true contender, and at a street price of $200, it's pretty stunning what they've packed into this stick.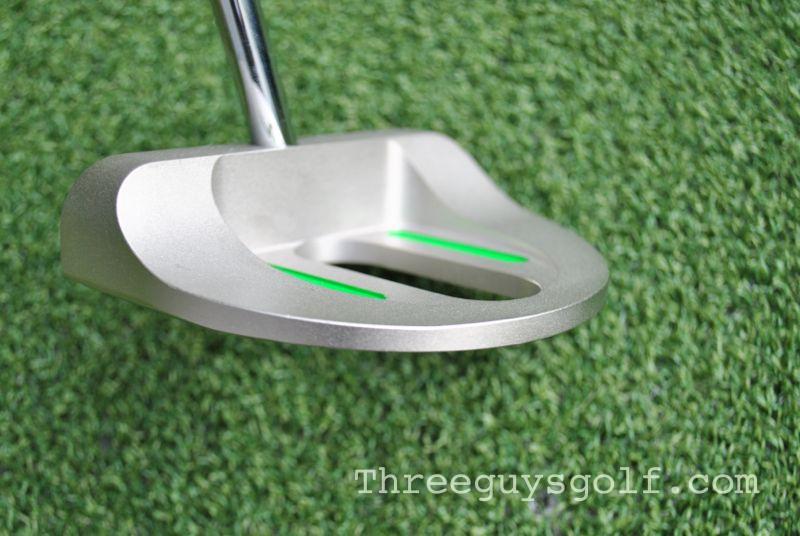 I first took the putter out with an Odyssey mallet I've used as my default for nearly 20 years, as well as several other boutique and name-brand mallets I've reviewed over the past few years. No doubt, the Bombtech was the heaviest, without question. For example, I recently reviewed the Bettinardi BB2 counterbalance putter that I would classify as "heavy", and the Bombtech is heavier than that.
On the course: To give some context, I was putting on some greens that were the fastest I had seen in recent years. I don't like to exaggerate, but folks were actually gasping when they hit their putts and when I tapped a little 8 footer down a slight incline, and the ball rolled a cool 15 feet past the cup I knew these conditions would be a great test for the Bombtech putter. At the end of a 45 minute putting session, I was extremely pleased with how quickly I was able to make putts with the same consistency as my normal putter. And in certain situations where I was a little shaky on a brutally quick side-hill putts, the Bombtech helped give me a smoother, less wristy stroke than I sometimes put on with a lighter putter. What I found was that the ball rolled off the face beautifully, and held it's line extremely well.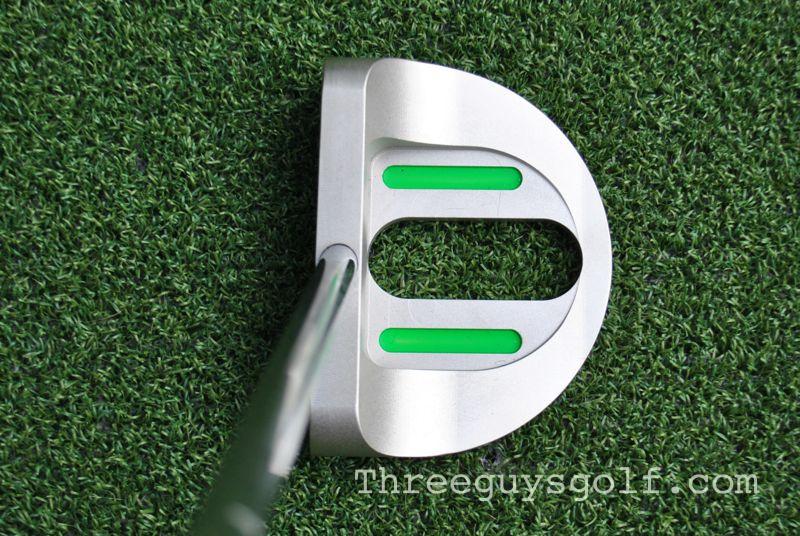 Since most of us don't play on lightening fast greens I also tested the Bombtech putter on medium/slower greens. Perhaps because I have so many years feeling the distance of 8 to 10 footers with a lighter putter, moving to such a weighted flat stick is often difficult because judging distance is quite different. Again, the Bombtech does a phenomenal job of getting the ball on line but there is absolutely an adjustment period for judging distance. On slower greens I found myself hitting the ball past the hole farther and more often than normal. With that said, it is more a matter of learning the putter to dial in the distance.
That brings me to two of the main things I noticed about the Grenade Golf putter: it feels effortless to swing and it sounds beautiful when if comes off the milled face. I don't ever underestimate a balanced feel and satisfying sound on impact. Those benefits to my peace of mind while I am putting are immense. If you are more used to an insert, you might hear a little more click off the metal face than you are used to but I guarantee you that with a bit of time with this putter you will hear exactly how solid it is through impact from the sound alone.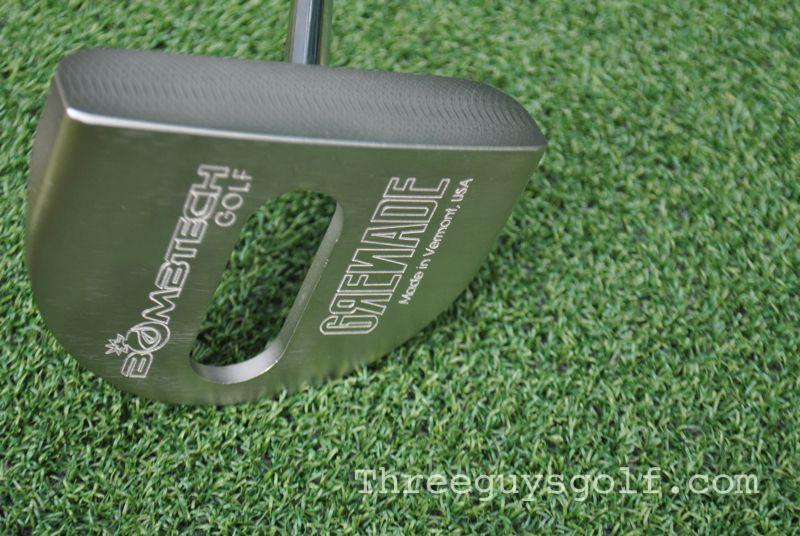 The mallet head design looks excellent to my eye during setup which is also as a design benefit. Plus, you can pick up a ball of the green using the back of the mallet (my back says thank you to all designers who make this work). The aligment aids which include the notch in the head and green stripes are spot on and really are helpful to getting you lined up correctly. And honestly, the well-balanced feel of the putter really helped me forget how heavy the putter is. There is no other way to describe the swing of this putter than 'super smooth.'
Finally, it is worth noting that the headcover is a branded Rose & Fire ballistic nylon model. We are big fans of Rose & Fire headcovers and reviewed the motorcycle leather version a few months ago.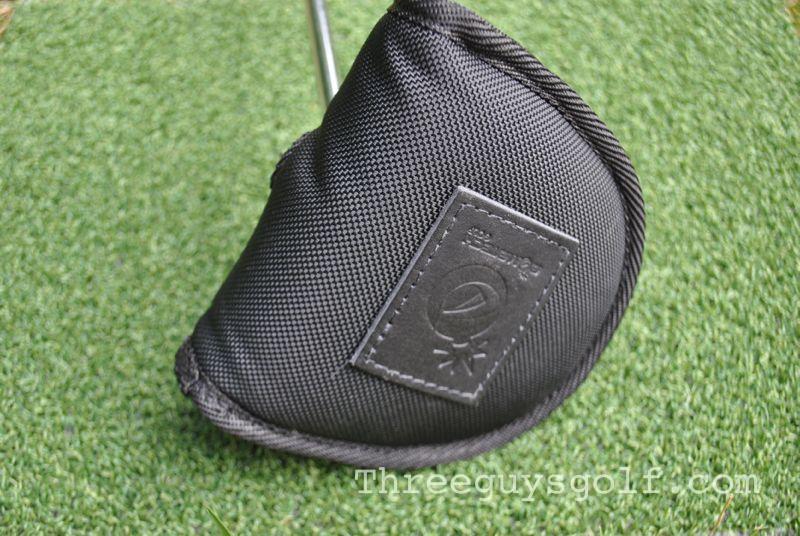 So, if you are looking for an excellent putter designed to facilitate as smooth and easy a putting experience as you could hope for, at a very reasonable price, in this guy's opinion you should give this new Bombtech Grenade Golf Putter a very hard look.
You can learn more on the Bombtech website.