Sergio Garcia on Feherty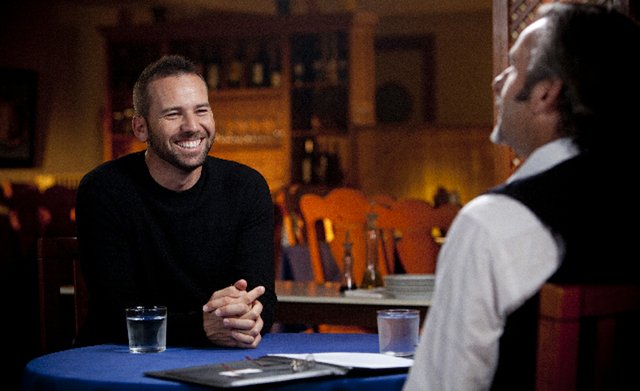 Feherty Show – Sergio Garcia Recap: So I finally got around to watching the season premier of Feherty and I now predict every PGA pro who is having reputation issues is going to be scampering to book a spot on the show.
Let's face it, Sergio Garcia is not exactly the most liked pro on tour- okay he probably does not even make the cut. However, after an hour with Feherty, Sergio has gained at least one more fan or at least has lost one more hater. Like many, I always viewed Sergio as a spoiled rich kid with a bad attitude; while that may still be true, I walked away from the show impressed with his strong sense of family and community.
While I cannot exactly put my finger on why the Feherty show works, I think it comes down to David's ability to humanize his guests. In part guys like Sergio fall victim to the fact that no one ever talks to them like a person. As Matt pointed out, David is on par with many of his guest in terms of resume and in some cases, like with Sergio, he is a longtime friend, which gives him a huge advantage as an interviewer. I mean who else would admit to breaking wind during an interview with the likes of Greg Norman?  Certainly not Jim Nantz, but somehow Feherty pulls it off. In an age of stodgy reporting, Feherty's willingness to poke fun at himself and play the clown is a perfect cover to draw out his guest and get them to talk like a normal person rather than a robo-athlete.
In any case, it's refreshing to hear guys like Sergio Garcia speak candidly about their life and career. Typically, I am not one to watch interview shows, but Feherty nails it every time with his ability to get his guests to speak from the heart and open up on under-reported subjects.
Finally, lest we ever feel bad for Sergio, don't forget that the guy has it made. I think as Americans we tend to believe there is no other place worth living outside of the US, but judging from the Sergio compound, he is doing pretty well in Spain.