Royal and Awesome Women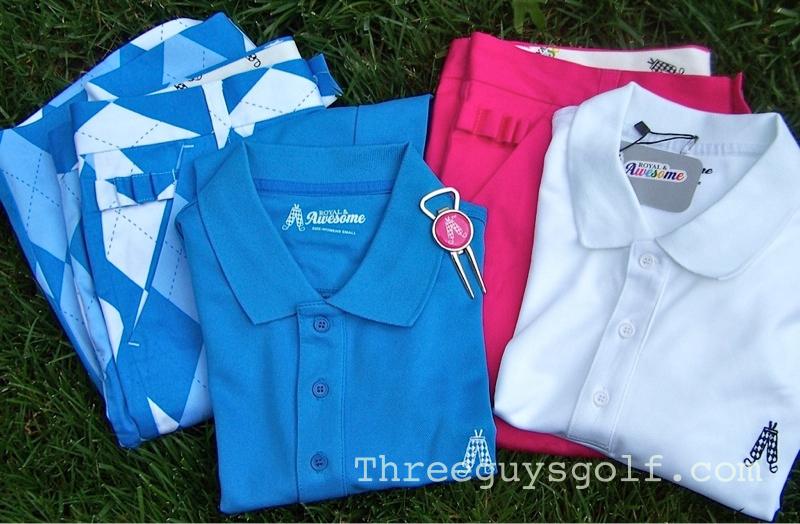 Royal and Awesome – For the pars and the bars! What is NOT to like about this company?? They had me at their tagline….
Royal and Awesome is one of Scotland's newest and brightest golf clothing brand. The company was launched last April and is making great strides in both the UK and North America. The clothing is not for the faint of heart – it is bright, bold, and definitely a fashion statement! We gals here at Three Guys Golf love everything about Royal and Awesome.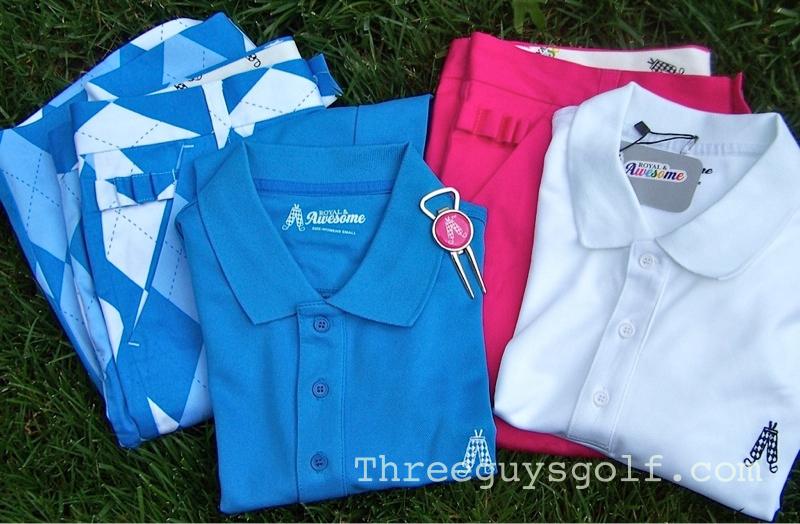 I recently wore the Women's Old Tom's Shorts with the blue Awesome shirt. The shorts are 97% cotton and 3% spandex and they fit great. The length is perfect and they were very comfortable on an extremely hot Georgia day. The attention to detail on these shorts need not be overlooked – all Royal and Awesome pants/shorts have tee holders above the right pocket. Big deal you say? Did I mention that all pants/shorts also come with a multi-purpose tool? Yes, thats right. Not only can you repair your divot and mark your ball, you can also open your beer with this cute multitasking gizmo. Again ladies, for the pars AND the bars.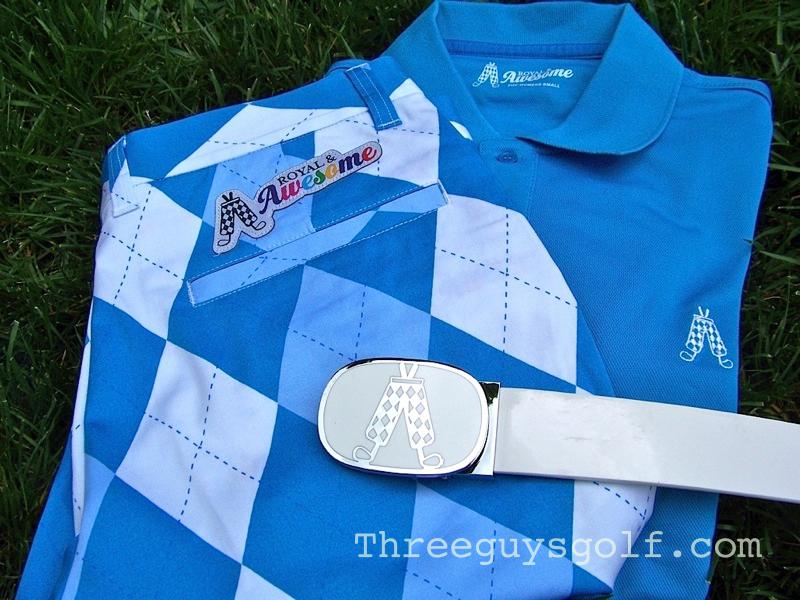 To complete my Royal and Awesome ensemble, I also wore the Awesome white belt. This is a one size fits all deal so there is no second guessing on your order. I just cut the belt to fit my waist and off I went. (Even a man could do it – it's just that simple.) This belt will go with many of my golf outfits, and it will definitely ramp up the awesomeness of whatever I wear.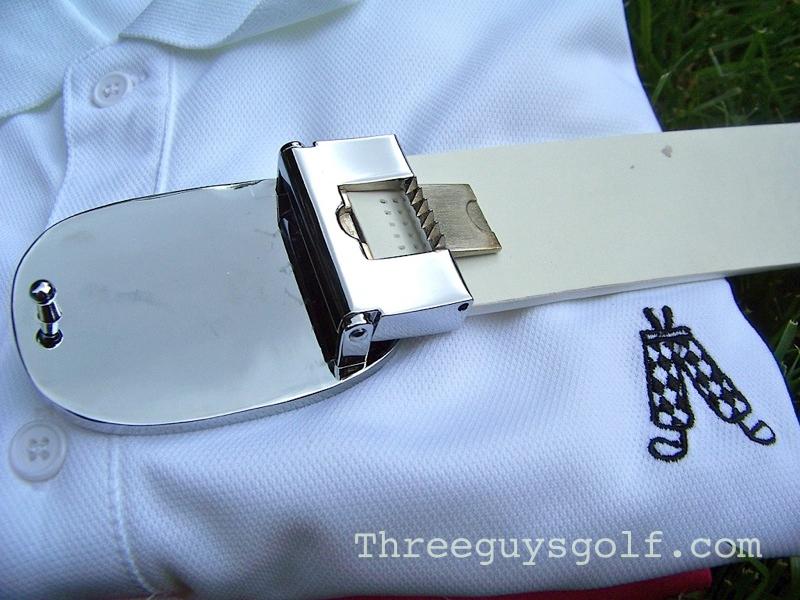 My golf partner Susan also likes to look Royal and Awesome when she is out for the pars (or the bars for that matter). Susan wore what might be the BEST looking pair of women's golf pants that I have ever seen. Jealous much? No, because I went out and ordered the same pants, so I'm good. Anywho, the Women's Pink Ticket pants are honestly so awesome that you could wear these when you are not on the course.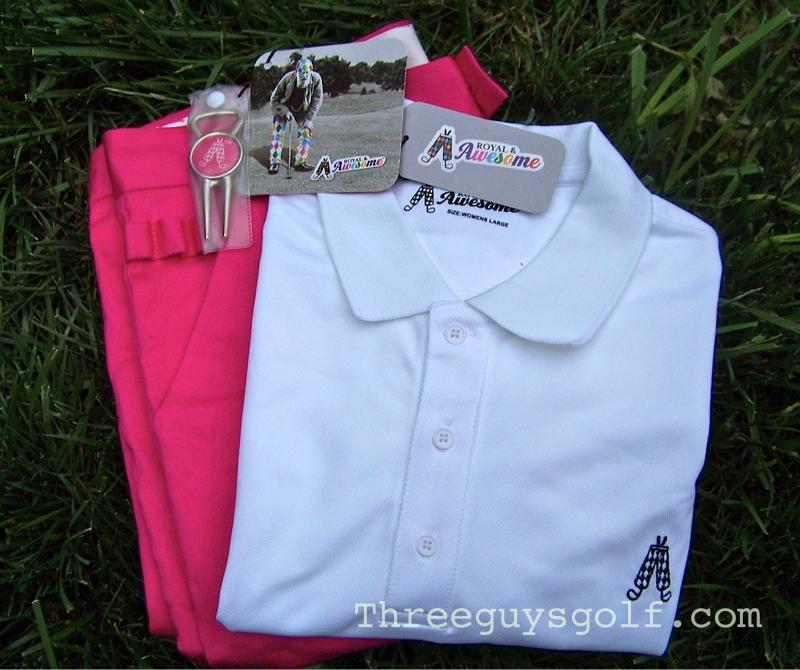 What Susan absolutely loved about them was the stride. She swore that these Awesome pink pants have the perfect fit in that they are not too long or short in the mid section and that the waist and seat of the pants didn't stretch while she played. Her Pink Ticket pants also have the tee holders and came with the beer opener, I mean golf tool. Susan paired her new favorite pair of pants with the Royal and Awesome white shirt and she looked annoyingly awesome.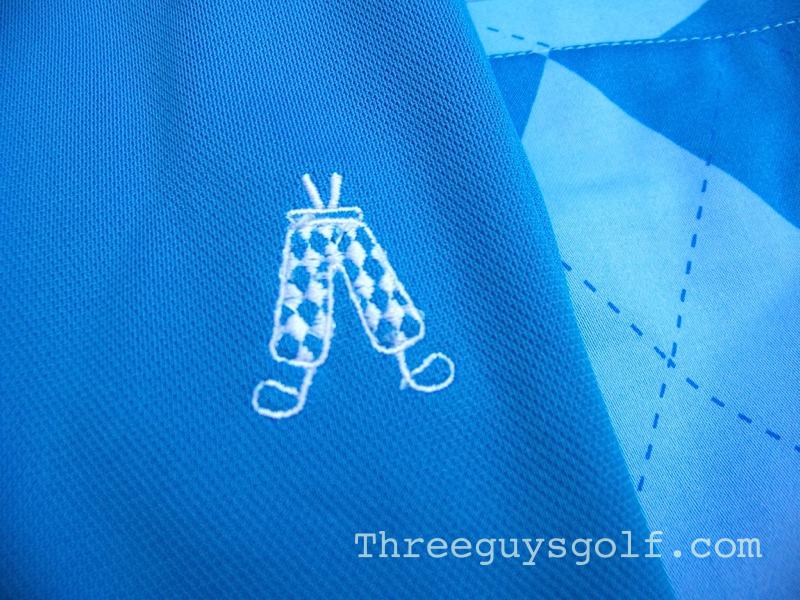 As far as pricing goes, we found that Royal and Awesome is very fair. The Pink Ticket pants are $85 and the Old Tom's shorts are $65 and included free delivery. Both washed well, as did the shirts. The quality is good and the awesomeness is better!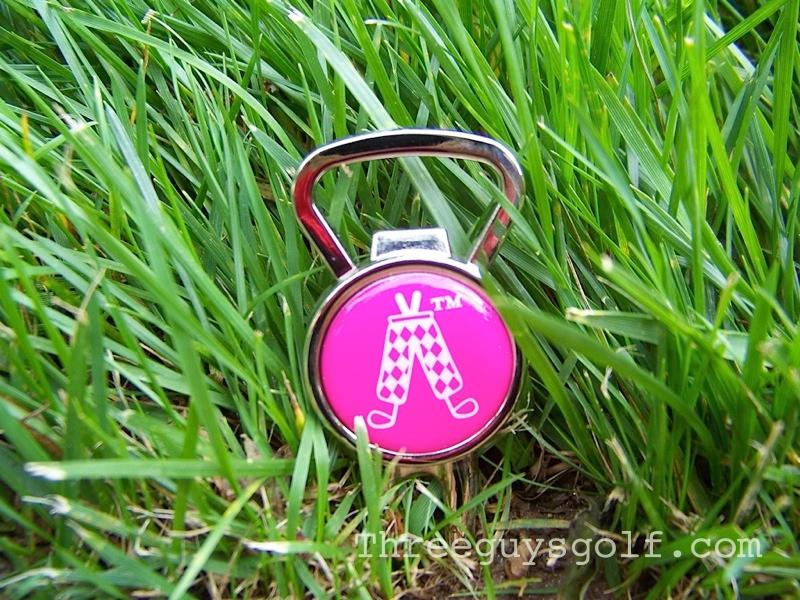 Check out their website to see all the Royal and Awesome clothes.