Royal and Awesome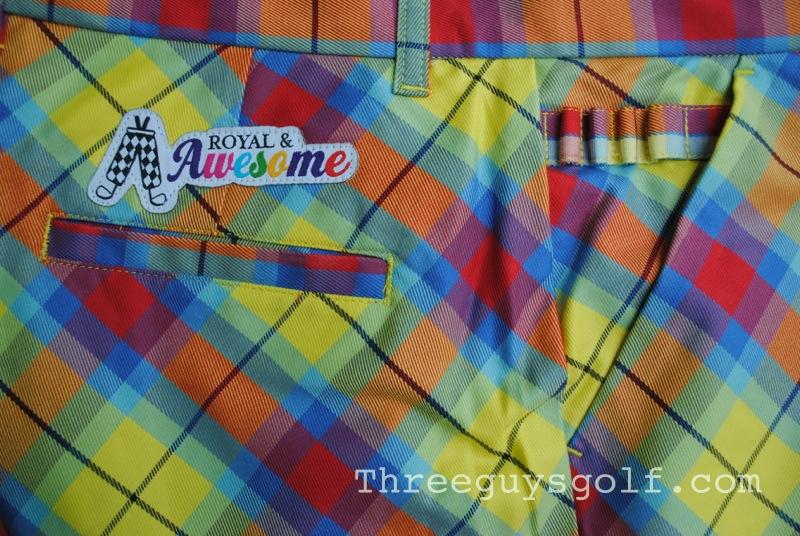 True story: On my way home from my first round of golf wearing Royal and Awesome pants I decided to stop off at Subway to buy the family some lunch with my golf winnings (see how I slipped that fact in?). Anyhow, as I made my way down the line, the kid behind the counter says "cool shorts!"  to which I stepped back a bit (the counter was partially blocking his view) and pronounced "they are actually pants". His response, "even better!". Perhaps this point is exactly why the name of the company is Royal and Awesome because why just be Royal OR Awesome when you can be both.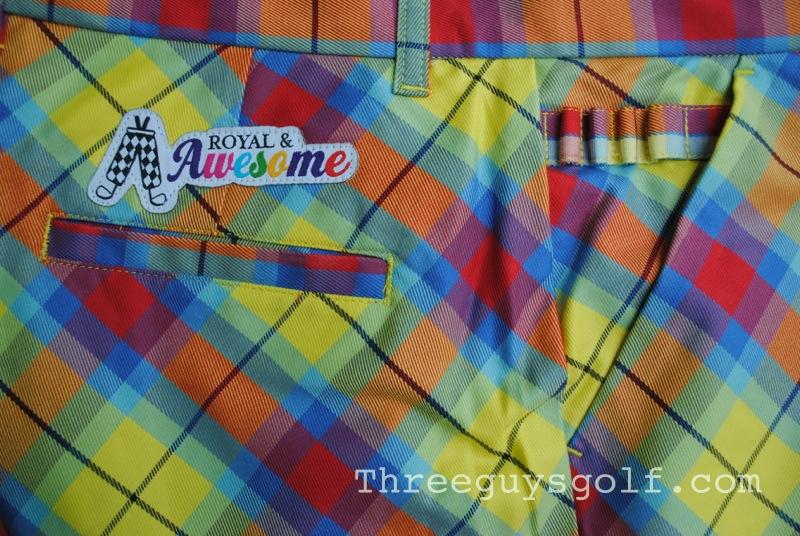 Us Americans may think that Loudmouth Golf is the only one in the "wacky pattern" business but across the pond Royal and Awesome have been making hay in this market as well. So while Royal and Awesome may be new to many of us, they have a number of great patterns and a growing product line. More importantly, the quality is solid. My mantra is that you can only get away with crazy clothes if they are superior in quality. Otherwise you just look like a dope.
Clearly, Royal and Awesome is not for everyone, but if you are one of the braver folks who does not mind making a statement, rest assured 1) you will make new friends and 2) you will not be disappointed with the quality. As I alluded to earlier, quality is a trump card in my book. In other words, I have no fear wearing slightly outrageous attire as long as it is made and tailored well.
Both the shorts and trousers are 97% cotton, 3% spandex which means they are substantial. These feel like real clothes and not a cheap stunt. They also have a few quirks like the golf tee loops (although I never used them) and a divot repair/bottle opener (which I use all of the time). Seriously, it is a great divot repair tool.
Hailing from the UK, Royal and Awesome offers shorts, pants and caps for men as well as skorts and shorts for the ladies. In the case of the pants and shorts, they pockets are deep, the length is correct and the sizing true. Moreover, they are double buttoned with a solid zipper. Get it? They are made well.
So if you are looking to brighten up your wardrobe a bit, Royal and Awesome will certainly give it a kick in the old arse. Despite the fact that they are a UK company, they do have warehouses in the US so shipping to America will not cost you an arm and a leg. You can see the whole line of Royal and Awesome on their website.