ShortPar4 Apparel Subscription Review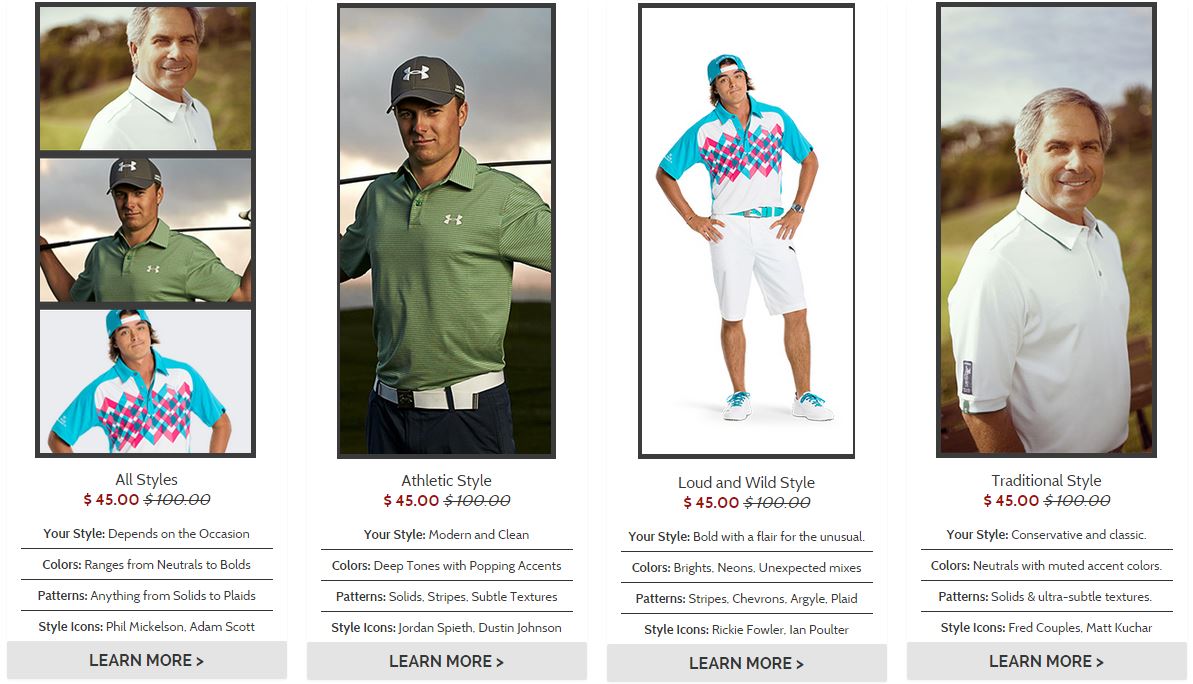 Going back several years, to when I started playing golf again, I can easily laugh at how dysfunctional my wardrobe was. Being stricken with Acute Style Deficiency, my appearance on the golf course was far less than desirable and my lack of ability to put together a decent outfit was showcased with each outing.
After many years of struggling with my appearance on the golf course, I was rescued from the doldrums of my repeated fashion failures when Adam helped me realize the errors of my ways and guided me into some respectable threads.
I know I'm not alone when it comes to fashion sensibility and as new players come to the game, or in my instance old players who are looking to gain some respect on the course, there is some help through a growing trend which offers a valuable service.
ShortPar4 is a subscription based company that provides high quality apparel pieces, on a monthly schedule, direct to the consumer.

It's a rather unique process. Instead of just sending out random apparel items, ShortPar4 gives you four options to choose from through their "Style Profile". You have the choice between Athletic (Jordan Spieth, Dustin Johnson), Loud and Wild (Ricky Fowler, Ian Poulter), Traditional style (Fred Couples, Matt Kuchar) or, if one classification doesn't fit your style you can choose a combination of all three.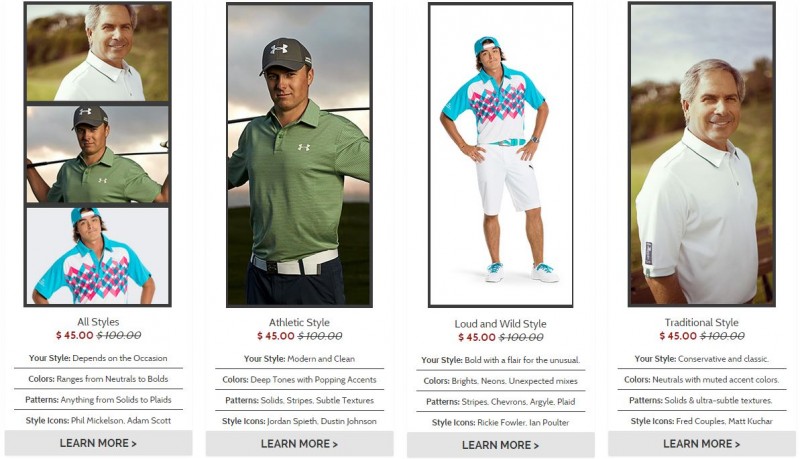 The first question that obviously comes to mind is: which companies are included in the ShortPar4 network of apparel brands? The list is ever growing but I have to admit I was rather impressed when I received the list.
Adidas/Ashworth
Travis Mathew
Puma
Under Armour
Nike
Callaway
Oakley
LinkSoul
Johnnie – O
Sligo
Matte Grey
Izod
AUR
2UNDR
Black Clover
Chase 54
Oxford
Imperial Headwear
Ping
Greg Norman
Not a bad list if you ask me. I personally have quite a bit of clothes from a lot of the companies on this list and for the most part they are all still a part of my go to rack for playing.
Yes it's true the list of companies is impressive, but what if something shows up where the fit isn't exactly great or maybe your just not fond of this month's shipment . . . are you stuck with gear you'll never wear?
In talking over with my golfing friends about ShortPar4 this was a major concern for them and myself as well. I certainly wouldn't rely on your shipment being a source of your outfits as you prepare to leave town for a buddies trip.
ShortPar4 has a great policy in place when it comes to situations such as improper fit or overall displeasure with the product shipped, and they're aware this is not an uncommon occurrence. Brands can certainly fit differently and they understand this. A simple email sent to ShortPar4 with a subject line of "Exchange" and an explanation of the correct size being requested is all you would need to do. Their customer support team will then contact you and provides you with a prepaid shipping label so the item can be returned.
Another topic brought up in conversation with my fellow golfing buddies was: how much gear are we talking about?
To help showcase some of the products they offer and to help explain an example of a typical monthly shipment, ShortPar4 sent us a delivery so we could see firsthand how the products are shipped and how they arrive at your door.
The package we received was shipped via USPS and was well packaged. Because it was three apparel items there was no need for a sturdy or bulky box. I can imagine items that are more fragile, like a hat or shoes, arrive in a more protected shipment container.
Inside the package I was thrilled to see a stylish polo along with a pair of outstanding shorts from LinkSoul, and then to top it off there was also a pair of socks from Puma's golf line. First impressions were quite impressive.
You may have seen similar memberships out there, but we can assure you this is not about samples and close out products. You won't find a tube of sunscreen or a pouch of beef jerky coming to you from Short Par 4. We are still dedicated to the fashion and trends of the golf lifestyle. We want our members to have peace of mind knowing that they look good no matter if they are at the office putting into a jar, chipping it in to save par or just enjoying a drink at the bar.
My curiosity as a reviewer was quickly peaked; I had to know what the retail prices were for the items I had just received. With some quick browsing on the internet I came across the pieces in question rather easily. The tally of the products quickly went over the $150.00 mark. Not bad for a $45.00 subscription. So to answer my friends' questions (and I'm sure most of yours), the quality of the gear along with the amount shipped makes ShortPar4 an awesome deal.
Now I'm not sure if the ratio of gear shipped to value will be that high for every box you receive, but I would have to imagine in order to keep the subscriptions going people are going to have to see monthly packages similar to this one. I asked ShortPar4 if this is what's to be expected from their shipments and was told the packages generally are in the $100-$120 range, but it's not uncommon for them to get up in value like the one we received.

For the most part ShortPar4 is an apparel distributor that tailors your items based on the season and your location. This plays an important part in the process; I'll use myself as an example. Living out here in the desert I won't be receiving pants and a beanie or a sweater in July. Instead, like the package I received, I'd get items more suitable to the season and my region of the states.
International shipping is not currently available, but there are plans to open distribution to Canada by the end of the year, so hang in there our friends to the North.
I say ShortPar4's main focus is clearly on apparel and with the fantastic list of companies who they have partnered with you can completely understand why. There are however some other items you'll occasionally receive, and though they're unlikely to be in every box, you can count also getting items like belts, shoes, hats, gloves, balls, socks, divot tools, ball markers and so on.
If you fall into the category like myself where your style tends to be more what works for you that day rather than what looks great and works I recommend you take a look at ShortPar4 and see what they have to offer. Great clothes and accessories at a fantastic price that's bound to have your friends' heads turning the next time you show up at the course looking like a club champion.