True Linkswear Chukka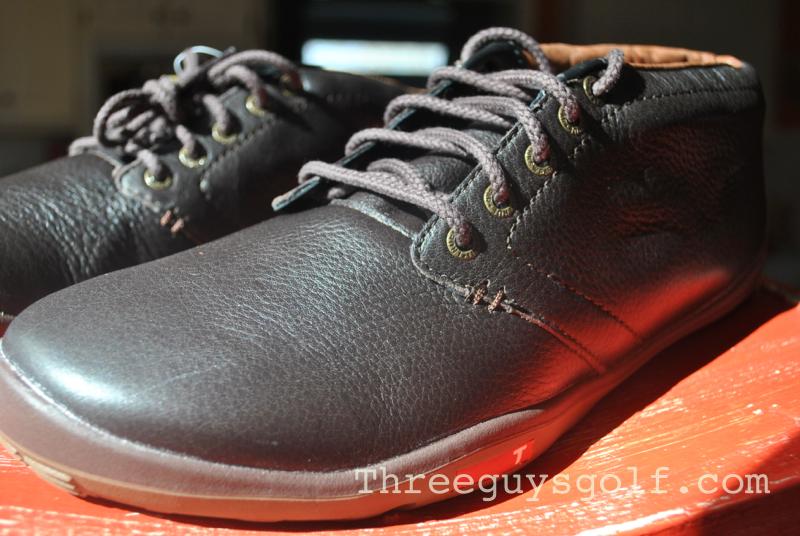 I'm starting to feel like I'm the unwitting subject of Extreme Makeover: Golf Edition. This latest episode has me stepping even further out of my comfort zone with the True Linkswear Chukka – a golf shoe that looks like a normal cool shoe, has small nubs instead of spikes, and can only be worn with pants. Oh snap!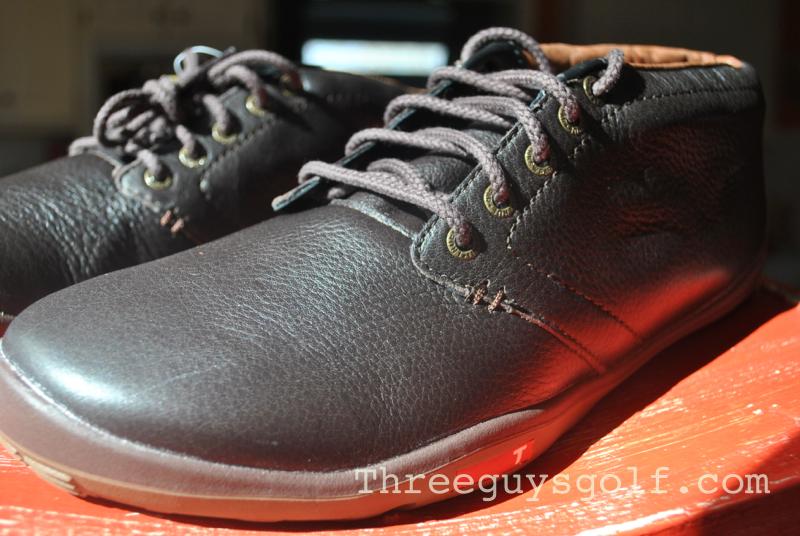 We are all aware by now that Adam and True Linkswear have been dating for a few months (the cheesy Facebook photos were a bit much), but I always figured the True Linkswear approach was not up to snuff for my aching feet. Simply put, True Linkswear goes with the super low-profile look . . . easy on the eyes but no way they would provide enough cushion and support for THIS GUY. My other "concern", if it even registers on the worry scale, is that the small nubs would be inferior in some way to traditional soft spikes or more aggressive sole patterns. I'll address these two items below: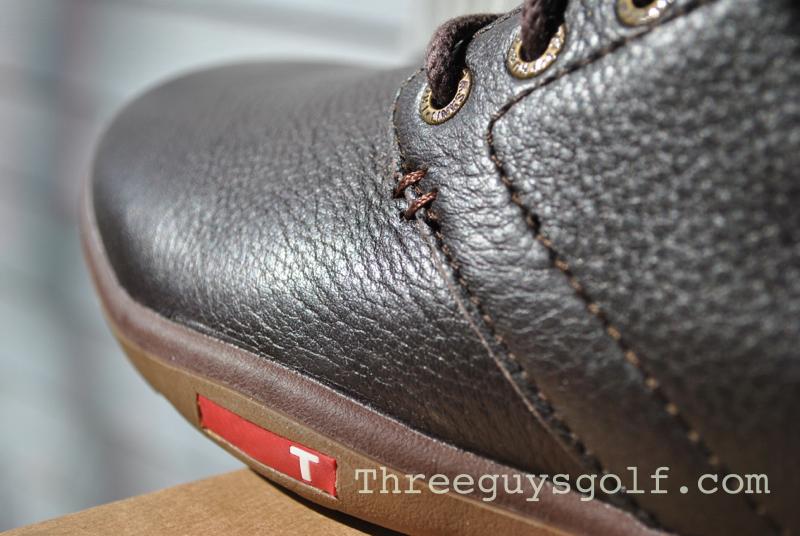 1. The True Linkswear Chukka does NOT have as much support and cushion as my running shoe, of course, so I'm not going to sit here and tell you that I would go Xmas shopping in them. I would say they probably have a bit less cushion going on than other golf shoes that I've worn as well, but when it comes to this comparison, I think everyone would notice the difference but only my high-maintenance dogs would be bummed over it. What the Chukka does bring to the table in terms of feel, however, is kind of a laid-back casual vibe. I promise I'm not being seduced by looks here – the shoe simply does not feel as tight as any other golf shoe, no matter how hard you pull on the laces. It's a wide sole, the sides are not as structured, and overall they make you feel like you're gonna go play 18 in the Dominican Republic with Jason Dufner and Tommy Chong. Or shoot, maybe you'll play 12 and get distracted, or 27 . . . who cares, you're stoned.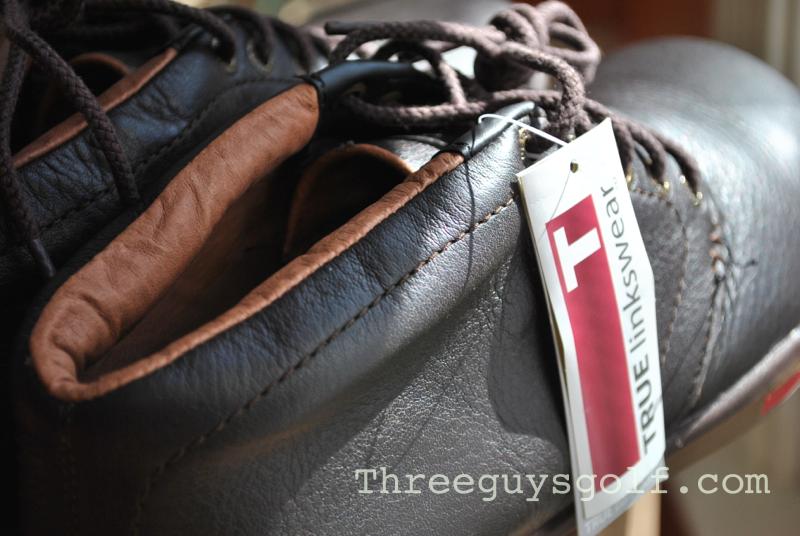 So the dork in me did have some overall concerns when rocking the Chukkas on my first official round. It was winter, I hadn't played much, the course was sweet – it was no time to mess around with comfort issues. What I noticed immediately is that the low-profile aspect of the Chukkas provides a really cool "feel the earth" deal, which is something Adam had alluded to during his courtship. It took about 2 holes for me to realize the genius of this concept. What I once saw as a drawback – the fact that there wasn't enough protection between me and my living room hardwood – suddenly became a positive. Grass and dirt are generally soft, and hopefully that's what you spend most of your time on during a round. So now I'm walking around on little green pillows, feeling laid back, wondering if Tommy Chong plays golf.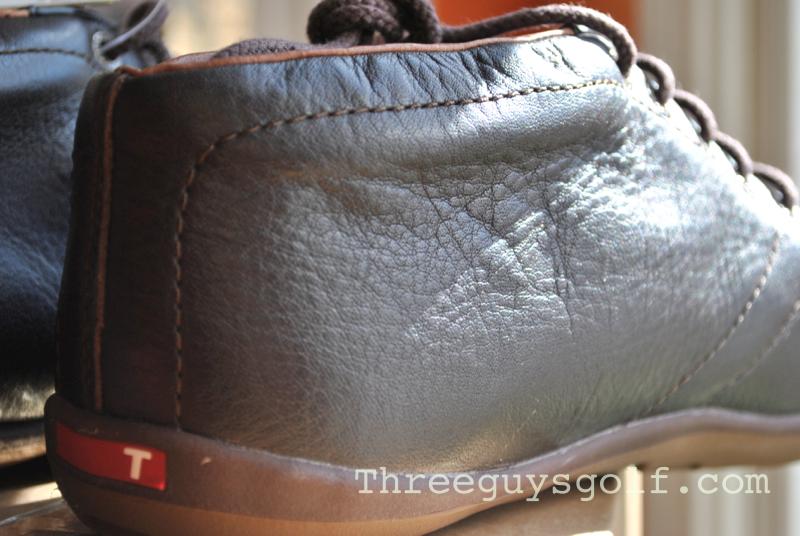 2. I'll keep this brief. The nubs are fine! I'm convinced that as long as you don't wear loafers or spray PAM on your soles, you're going to get enough grip out of any damn shoe you wear on the course. I think the whole "grip" thing is not unlike the great dandruff scare of the 1980's. Sure, use Head & Shoulders if it makes you feel better (it certainly doesn't make you smell better), but c'mon, there's no such thing as dandruff. So let the record show, this is the last sentence I will ever write about golf shoe spikes/nubs/traction. It's a non-issue as long as some company doesn't haul out Teflon soles.
You might disagree, but I'm thinking these suckers can only be worn with pants. So what I've stumbled into is my "winter shoe", which is so pretentious I will have to go for a brisk walk on the nearest driving range after I finish this post. In fact, I think my dad just punched me in the face from 8 states away. Nevertheless, when the weather calls for pants, I will be sporting the True Linkswear Chukka. The feel is unique, cool, and I'm hoping the laid-back karma will creep into my swing tempo as well.
You can see the whole line of True Linkswear on their website.