Under Armour UA Drive Sunglasses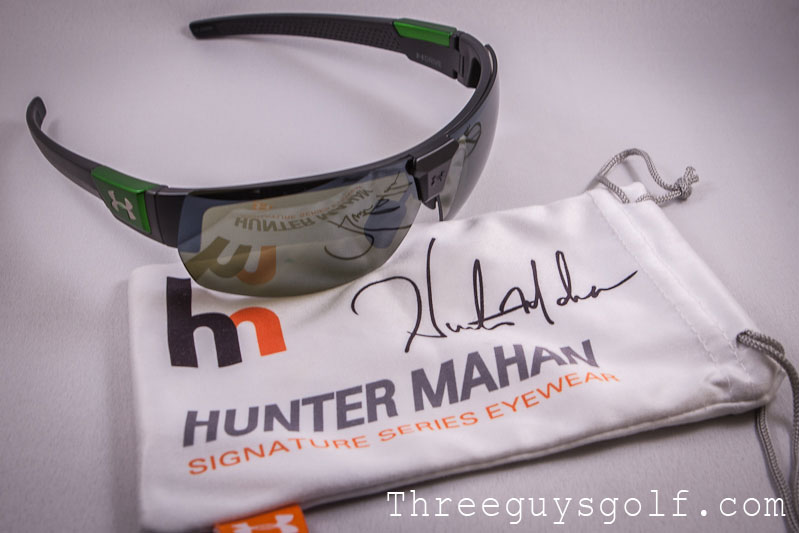 Hunter Mahan, until recently withdrawing from the Canadian Open to be with his wife for the birth of their first child, was most known for his signature flat-bill cap and large sunglasses. Oddly enough, very few PGA players wear sunglasses while most amateurs do. I suspect this is because Pros believe their vision is somehow not optimized with sunglasses. However, for the rest of us, we wisely choose proper eye protection even if is costs us .25 strokes a round (which I doubt anyhow).
Under Armour has slowly but methodically been making their way into the golfing world. Originally known for "Protecting this House", they have since broadened their reach just a tad and now are also known for having an outstanding golf apparel line (including my personal favorite: Under Armour briefs). With the success of their apparel line, Under Amour is now poised for a move into additional accessories like sunglasses.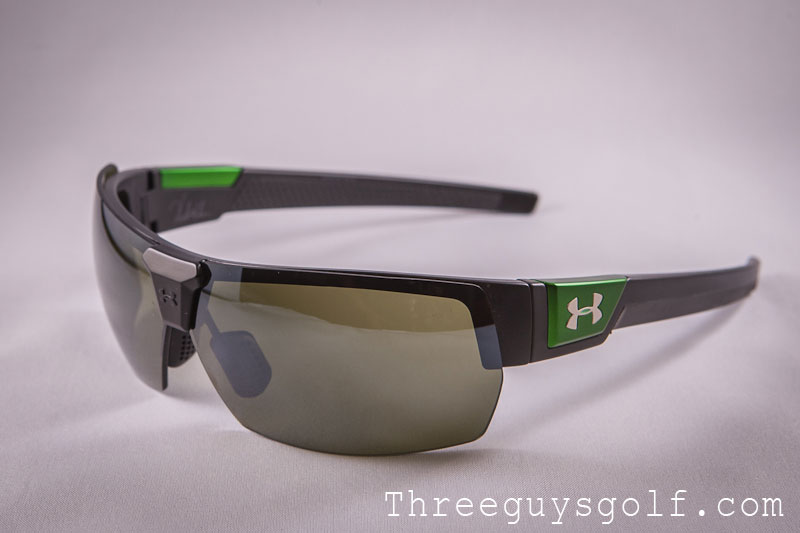 Right off, the UA Drives are very unique in their looks. Honestly, when I opened up the box and pulled them out I thought I had received a damaged pair. The lenses of the sunglasses are what I can only describe as a "floating" lens. They are unlike any sunglasses that I have ever seen, hence my fear that they had broken in transit. As it turns out, Under Armour's "Airflow Technology" has the lenses attached to the frame just above the adjustable nose piece, such that nowhere else does the lens come in contact with the frames. The reasoning is brilliant – it allows for superior air flow and completely eliminates the dreaded fogging feature.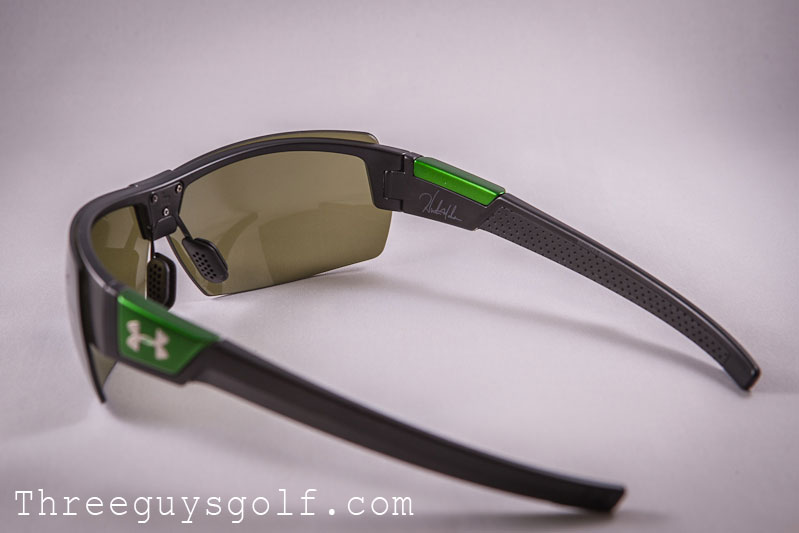 The frames of the UA Drives are built from a combination of titanium and Grilamid, which Under Armour calls "Ultra-light ArmourFusion™", making them very light, very strong and super flexible. Basically, you hardly notice the glasses when wearing them. They're surprisingly comfortable and remain in place, which is something that irritates me about my other pair of sunglasses.
Another reason for them being hardly noticeable is Under Armour's Patented ArmourSight® technology, which delivers 20% more undistorted peripheral vision. In laymen's terms the lenses wrap around a bit more than a standard pair of sunglasses, giving you that much more visible sight lines and also more protection. All models of Under Armour's performance sunglass line block 100% of UVA, UVB and UVC rays.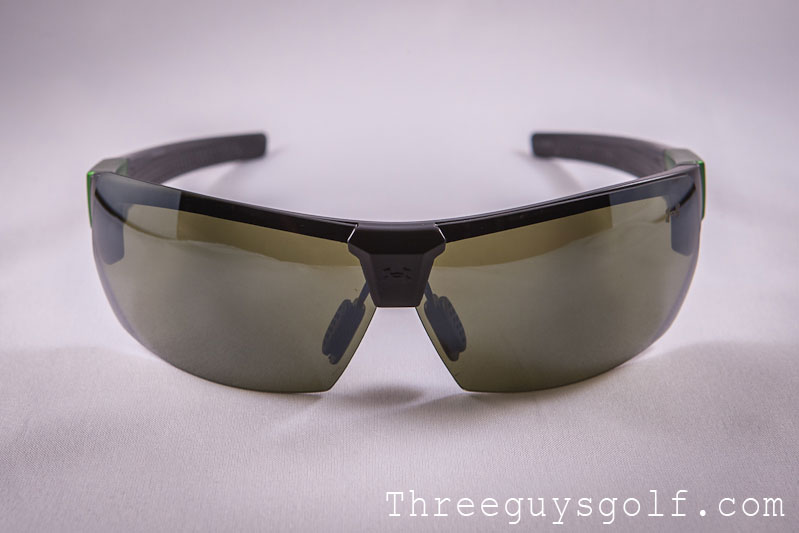 The ArmorSight® lenses are also ten times stronger than ordinary polycarbonate lenses and with the addition of the Patented Multiflection™ lens coating. which eliminates obstructions by repelling water, resisting scratching, smudging  and staining. The sunglasses not only become unbelievably reliable but that have the fashion sense that you find in Under Armour's apparel line as well.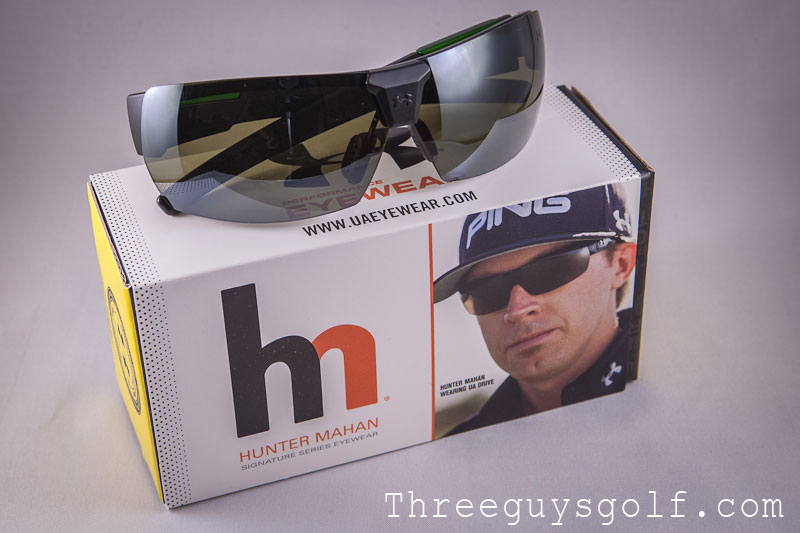 Another unique feature that you'll find in the UA Drives is the interchangeable logo clips that are located on the side of the glasses. Available in a variety of colors, like the green you see below, this adds just a little bit of flare to an already stunning set of shades.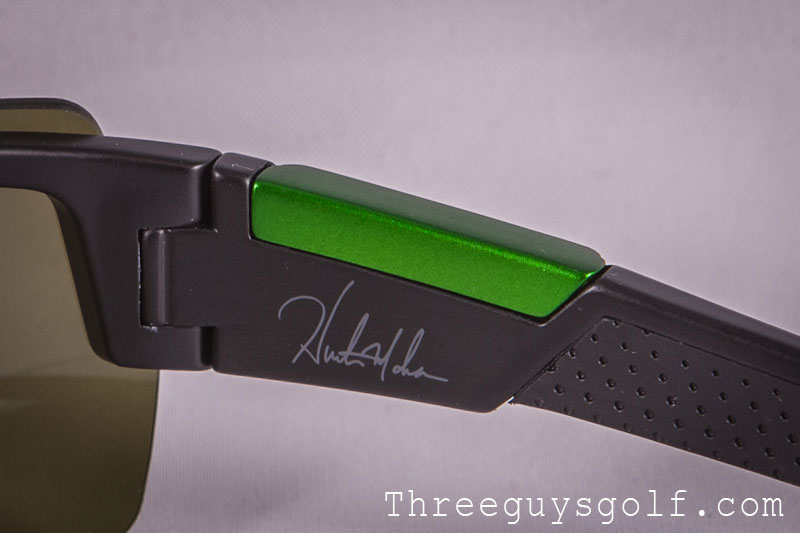 I can't say I would classify these as a golf-only pair of sunglasses. Because they are super comfortable, I find myself wearing them quite often and I'm looking forward to using them the next time I take my mountain bike out for ride. That being said, if you're not comfortable taking your $500 pair of Dolce & Gabbana's out on the course or maybe your 1980 pair of Ray-Ban's just don't do the job you need them to do, you might want to consider this sleek new line from Under Armour. They just might be the last pair of sunglasses you ever buy!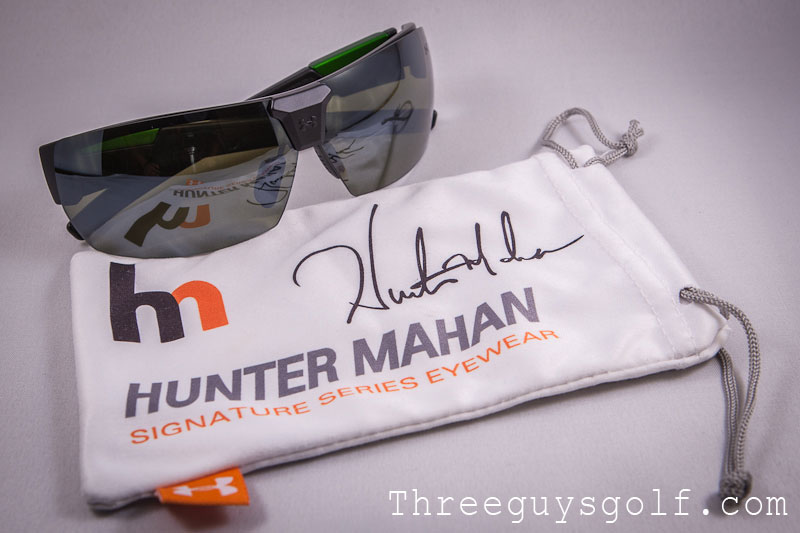 The UA Drive sunglasses retail for $149.99 and can be viewed along with all the other golf sunglasses on the Under Armour site.
Editors note: There are only two things I spend a lot of money on: shoes and sunglasses. I figure if I take care of my eyes and feet the rest will fall into place. Moreover, I rarely lose sunglasses so I do not shy away from dropping $240 on a pair. Frankly, I did not expect to wear the Under Armour glasses more than one time simply because my other pair is so awesome. Surprisingly, I have been wearing the Under Amour Power nearly as much as my Costa Del Mar (which cost almost twice as much). The lens is extremely clear, the frame is comfortable and the style is hip without making a 4o-something year old look like a dope. Bottom line, I dig the Under Amours and feel they are a great pair of sunglasses (and sell at a great price point).