Antigua Hats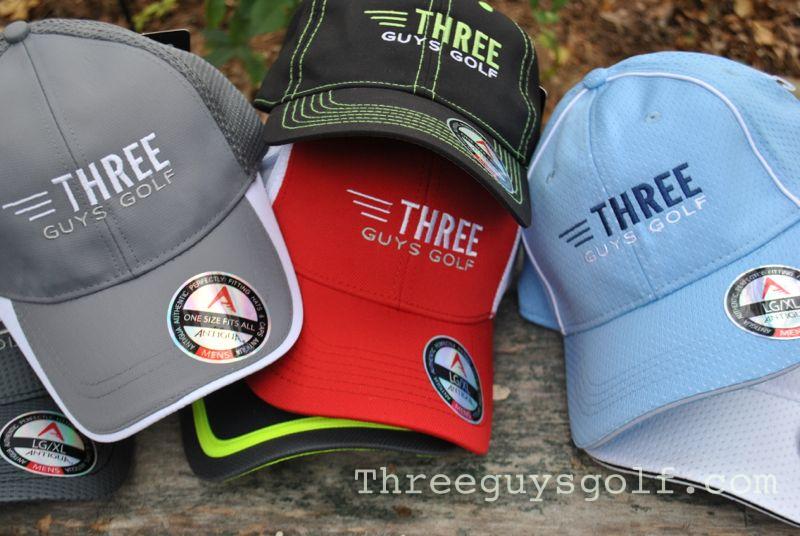 One of my new sayings since starting Three Guys Golf is "everything is better with a logo". Seriously, anything you have, whether it be a headcover, golf bag, shirt, or hat is just a little cooler when it is has your logo on it. Every day we wear gear that has some company's name on it so when you get the opportunity to put your own stamp down, the "it" factor goes up a notch.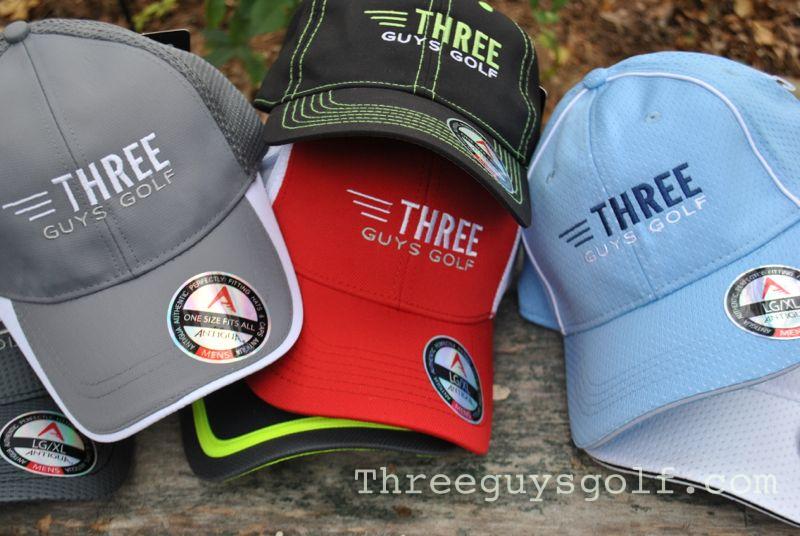 For the past year or so, we have been looking for a great hat to put our stamp on and while I have seen a few that were ok, I never really found a brand I loved. When Antigua reached out to us about their new hat line it seemed like a perfect chance for us to test run our plan to overtake the world of golf hats.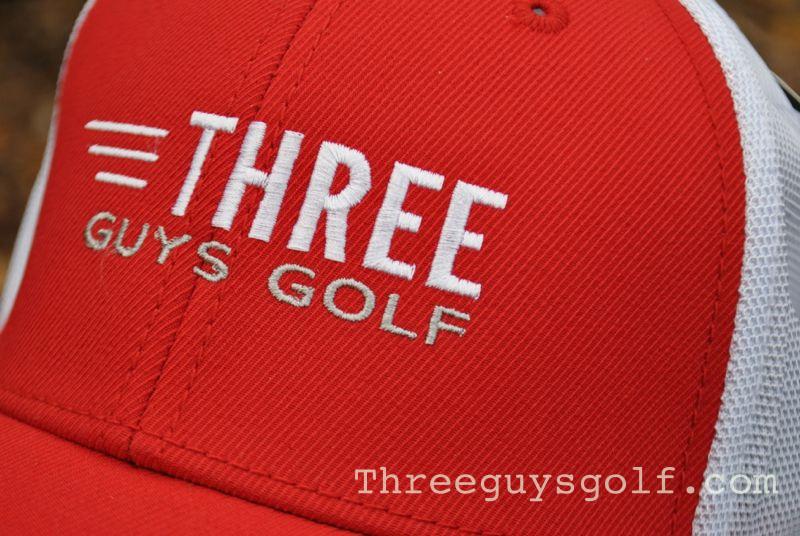 As a prelude to this story, let me say that we have gotten many hats from various companies as part of our review process. I am always stunned when I get a hat that is so awkward I can only hope it came from the "not suitable for sale" bin. Seriously, who wears hats that rise 3 inches above your head or one with a seemingly 8″ brim?
The tough thing about choosing hats is that they all look very similar, so until you actually see them in person and put them on the old noggin, it is difficult to draw much of an opinion. Therefore, we punted on picking out one style and went with the "variety pack".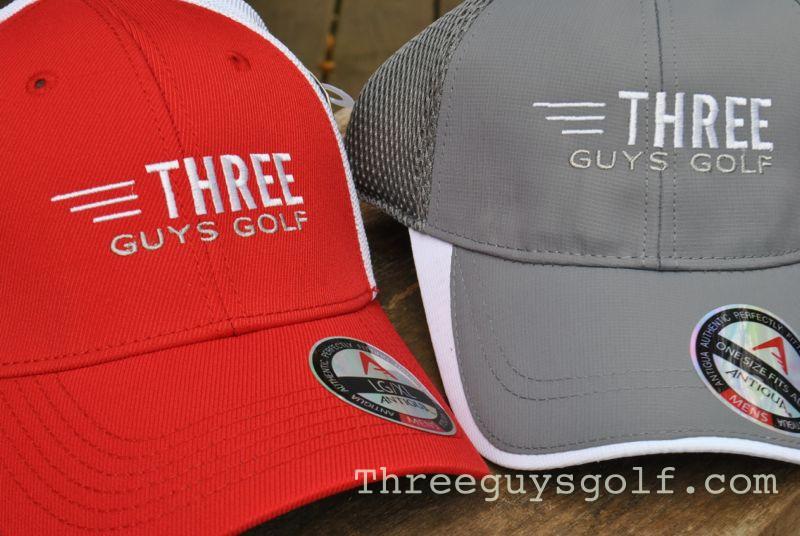 Antiqua has about 20 new versions of their hats which can all incorporate a logo. In general, I would classify them as classic fit meaning they are not flat-brimmed or any of the other "alt" styles. Nope, these are styled like the ones we grew up with, a bill that can be bent and a cap that fits snug on the head.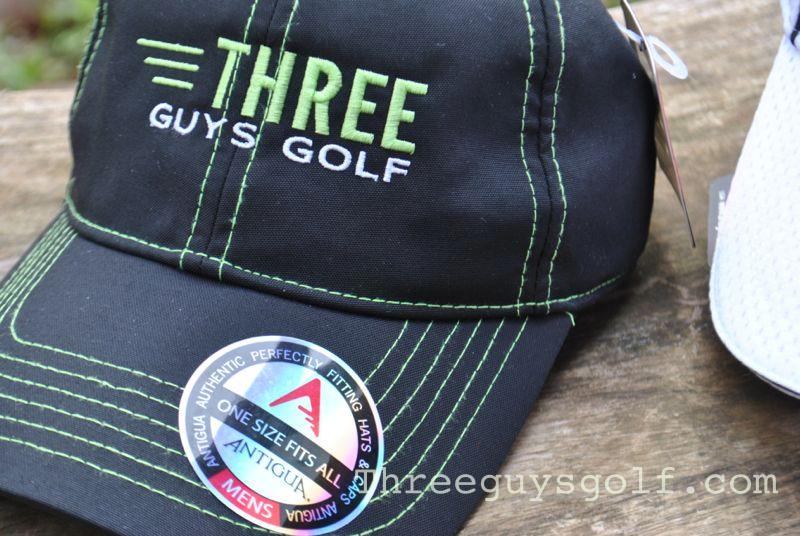 So without boring you with every detail of every hat, I will summarize that the Antiqua hats come with your basic fitting options, i.e. fitted  or adjustable. In terms of material, they come in mesh, cotton and polyester.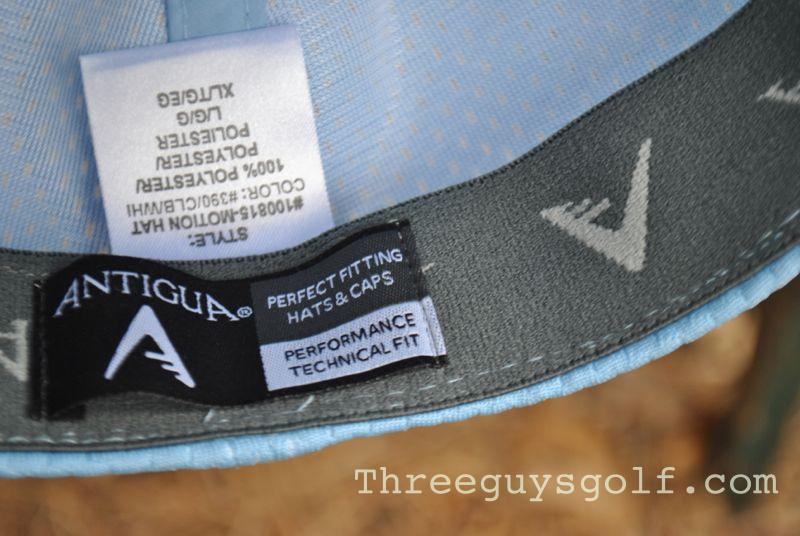 Of the 8 versions we received, the two that are our favorites and get nearly daily wear are the black Par hat with green over-stiching (the one I wear) and the red Phase (Matt's cap of choice).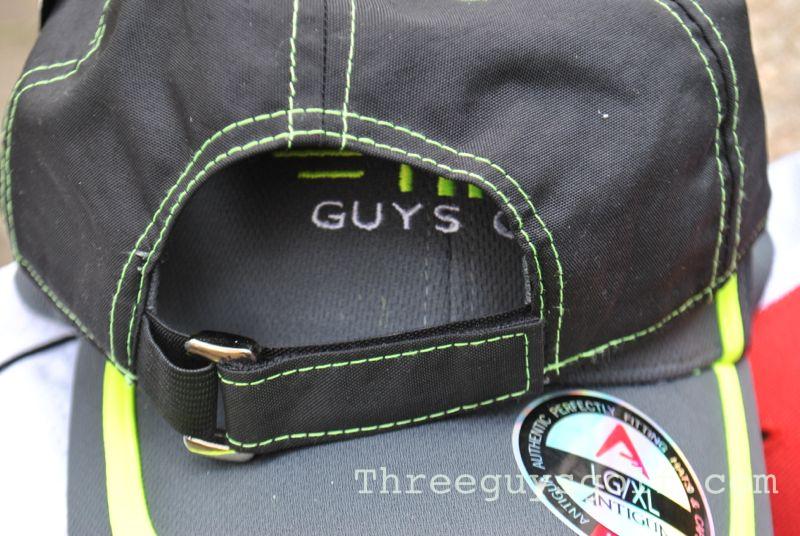 In terms of quality and construction, I am very impressed with the embroidery as it is stitched clean and tight for easy reading. They also did a great job with matching colors to the existing trim of the hat.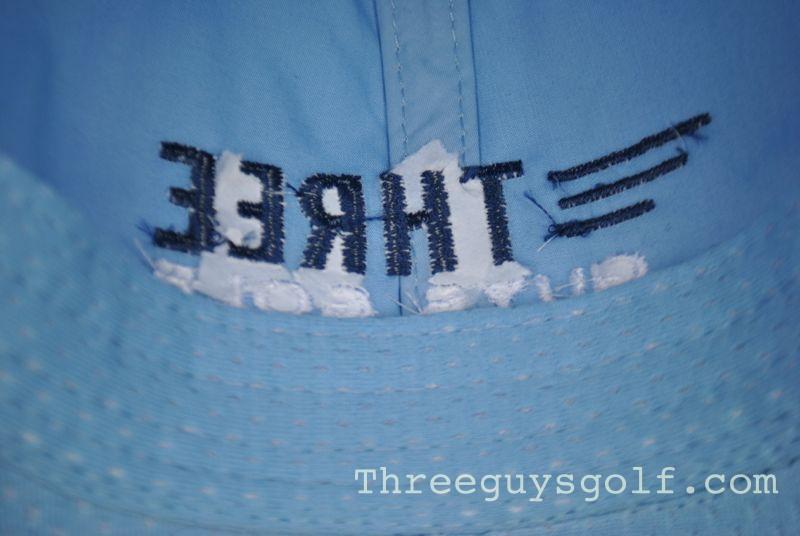 I will resist bashing the flat-brimmed hats so loved by Hunter Mahan and use my age as an excuse for believing they look dumb on everyone (oh, did I just bash them?). Anyhoo, for each his own, but if you are like me and rightly think hats should fit snugly on your head, has a brim that is in proportion and can be bent to personal liking, and comes with basically zero branding that is not of your choosing, then Antigua may be in your future.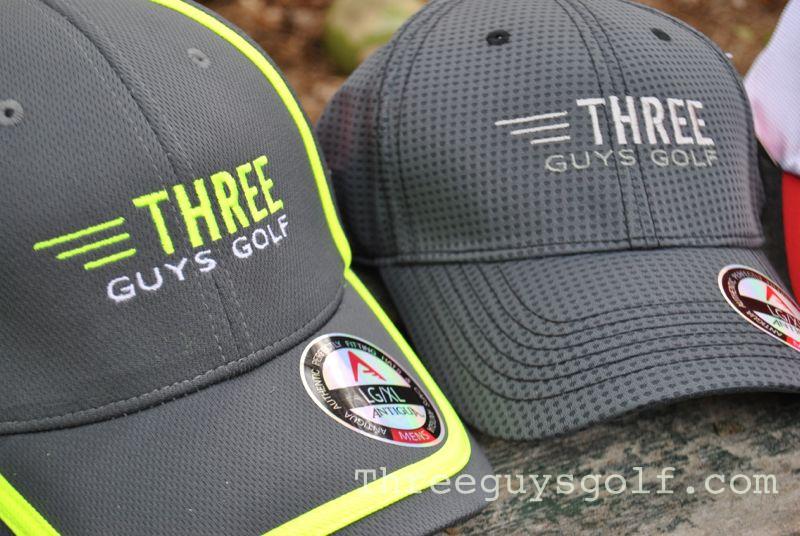 One note on the Antigua website. When checking out the styles be aware that they come in a ton of color choices so while the featured image may not be your cup of tea, dig a little deeper and you may find it was just the color you did not love and not the style.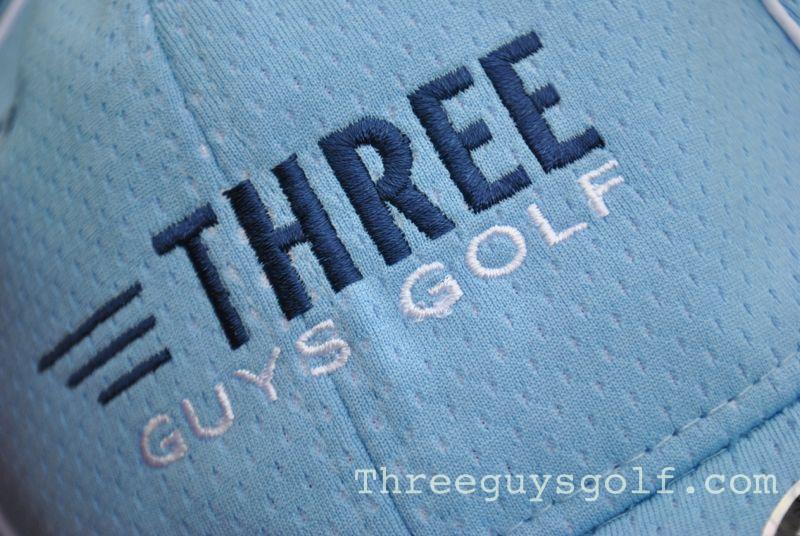 For example, the Carolina blue Motion cap is a non-starter for me, but ta-da!, click it in white and I am all over it. So whether you need to outfit you golf team, baseball team, drinking club, whatever, I would definitely recommend the Antigua hat collection.
You can find all styles on the Antigua website.
PS: You can win one of these hats in our December give away- it's easy and free