Antigua Performance Golf Shirts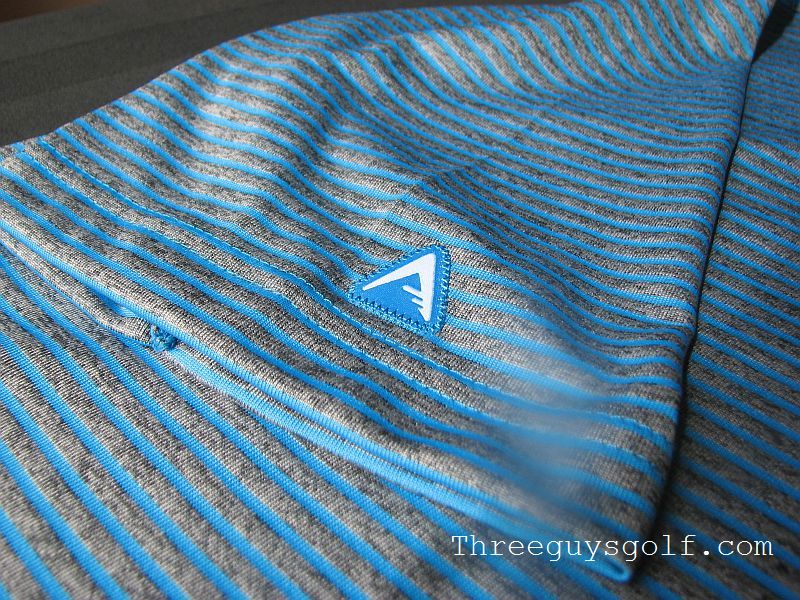 Golf is a game of opposites: hit down to get the ball up, swing left to make the ball go right, swing hard to dribble the ball 15 yards in front of the tee. This contradiction extends all the way to a golfer's wardrobe. We've all made tee times at new courses and received the gentle reminder: "Proper golf attire, please." Spelled out, that means shirts with collars and bermuda shorts or slacks. I've heard of but never seen courses that go so far as to regulate the length of gentlemen's socks! I don't think I'd enjoy playing in those conditions, but I do dress better to play golf than I do to go to work, and the de facto dress code in my office would be unacceptable at even a relaxed golf course (although one local course states clearly in their dress code: "Sleeves required.")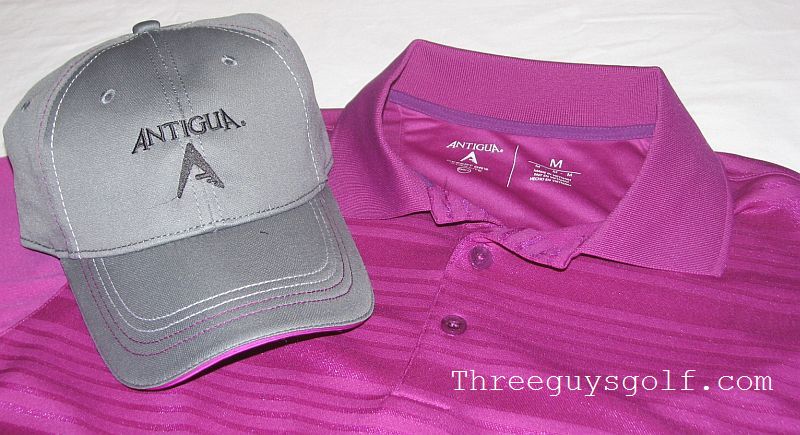 And yet golf is played outside. Outside is where the heat and the humidity and the sun and the bugs are. In North Carolina in August the temperature routinely runs into the 90s and the humidity on the high side of 75%. With a round of golf taking four hours or so golfers are virtually guaranteed to be on the course during the hottest part of the day. It's enough to make it tempting to hit one into the trees on purpose, just to get a little shade!
So now as a golfer you're faced with having to look presentable while toiling under the summer sun for four or more hours, playing a game that requires a delicate balance of precision, power, and control. Non-golfers frequently claim that isn't a "real" sport, but under these conditions I think it's a pretty good bet that golfers have benefited more than any other athletes from advances in performance athletic clothing.
Companies like Nike, Addidas, and Puma are all familiar to fans and amateur athletes in all sports, but golfers are spoiled for choice. Not only do we get to choose from these offerings, but from many more companies whose roots in golf run deep and are paired with modern designs, materials, and construction to create high tech apparel for modern golfers.
That description fits Antigua to a tee. Leveraging 35 years of experience in the golf clothing business Antigua has branched out to create clothing for the NFL, NBA, MLB, NHL, and a host of collegiate and minor league sports, and in turn has applied the lessons learned from other sports to design good-looking clothing for today's more athletic golfers.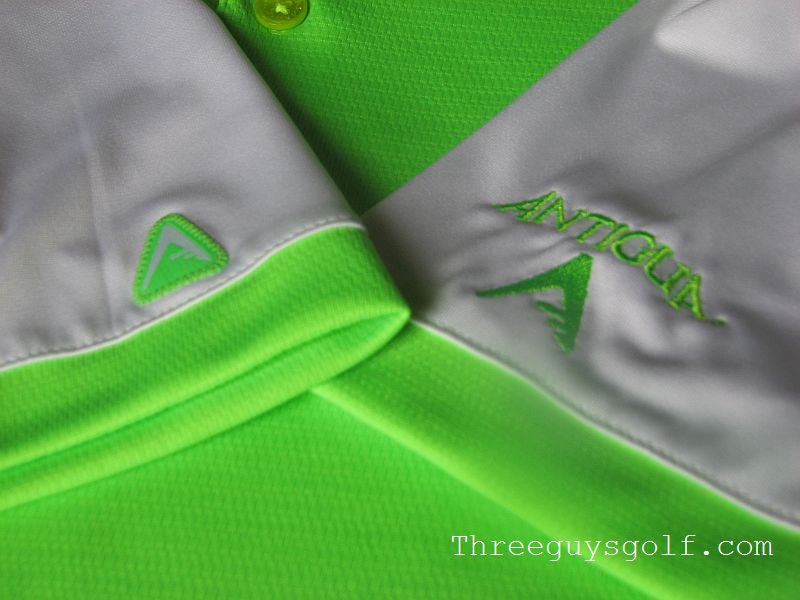 Before we go any farther, I think I should confess that I am not what you would call "fashion forward." In fact my teenage daughter has frequently implied that I am fashion backward, but all of my best-looking clothes are golf duds and I'm sure I'm not alone. I'm normally a pretty understated dresser – I learned early that pretty much everything goes with khaki, and I didn't branch out very far after that – but on the golf course I like for my outfits to be as colorful as my language, and the Performance-72 gear that Antigua provided for this review is right up my alley.
All of the shirts in this review are made with Antigua's proprietary Desert Dry moisture-wicking material, but you might not know it if you didn't read the tags, as each shirt has a different design and a different finish. What they all have in common is admirable hot-weather performance. Legend has it that North Carolina's famous barbeque is inspired by the Dog Days of August. Hot, humid, and slow. Great for turning a cheap cut of pig into some of the finest eats anywhere, but less appetizing for 10am tee time. I was lucky enough to get these conditions for three weeks in a row, putting each of the Antigua shirts to a torture test, and I'm happy to report that they passed with flying (and brilliant) colors.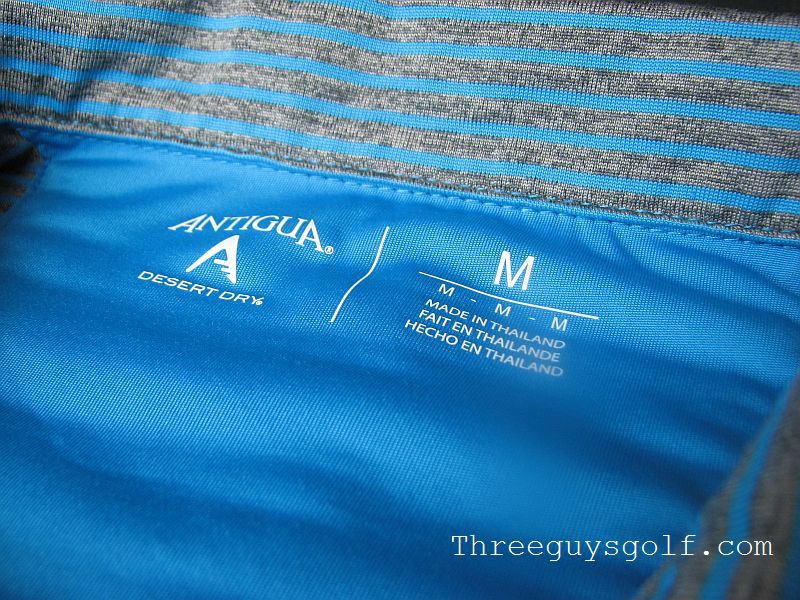 Despite each having a different cut, all of the shirts fit me as expected, so I would say that they're sized for the "mature" man. I often have trouble finding shirts that fit my shoulders without being too tight across the midsection, but each of the offerings from Antigua fit well. This might not work for those who prefer a more tailored look, but I think that given the generous length of these shirts it should be possible for slimmer builds to go down a size for a closer fit without looking like a sausage.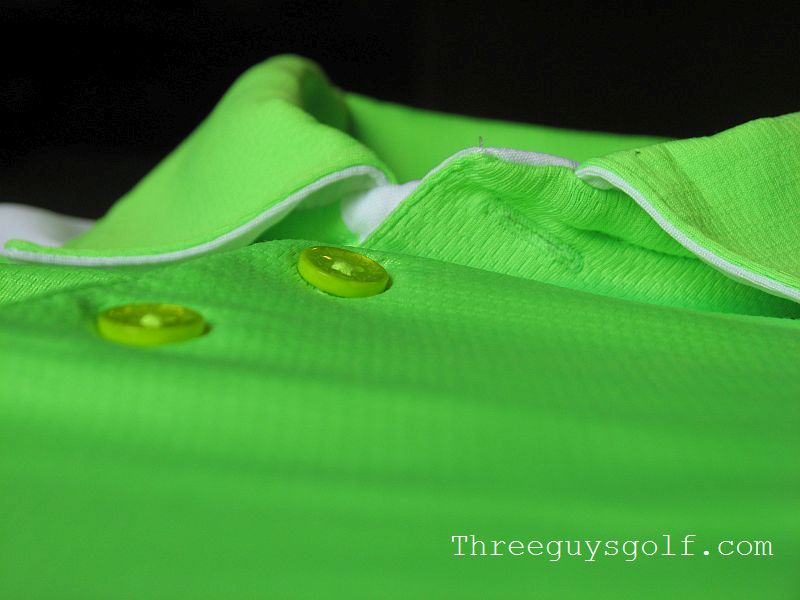 The lime green "Oasis" style pictured above was particularly generous, with shoulders sewn for maximum freedom of movement. Wicking and breathability are impeccable, as they are for all of the shirts sampled.  I might have been able to get away with a small in this style, but the cut didn't look baggy and it was extremely comfortable for 18 holes on a hot, muggy day, followed by wings at the bar and a movie with my kids. The starter at my home course asked me if it needed batteries, but he might want to invest in some new sunglasses because he's going to be seeing this shirt on a regular basis.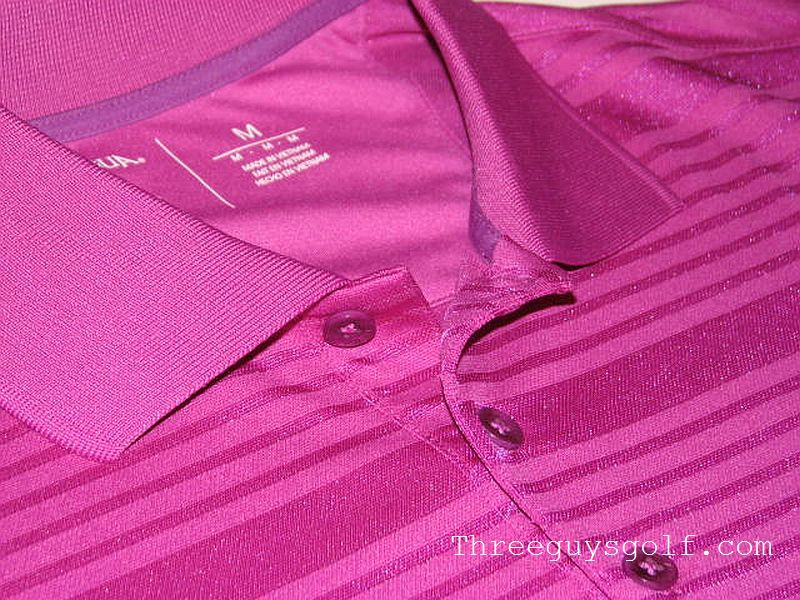 The "Highlight" style featured a great finish in alternating bright and dull stripes and a polished finish that looked very sharp. The first time out of the gate I wore it with the matching "Lead" hat in grey with magenta undersides. The Highlight is cut a bit slimmer than the Oasis and gave a more tailored look. It still runs a bit on the large side – if you have any doubts about sizing I think you can safely go down one. On another muggy day it was cool and comfortable.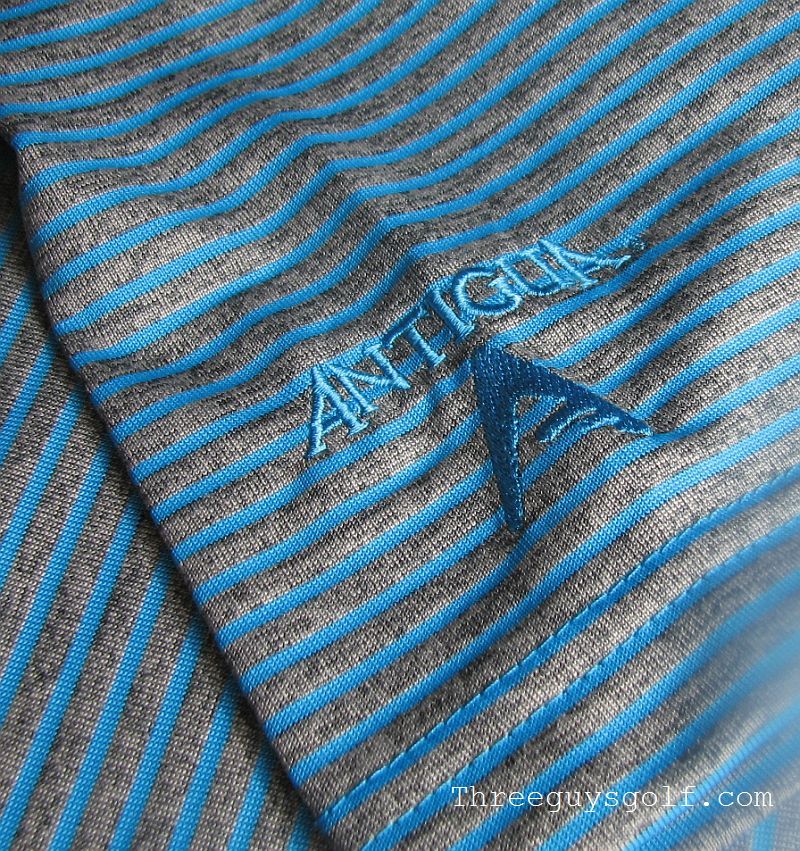 The "Axiom" has a heathered finish that feels more like pima cotton than a polyester wicking fabric, the finish is very soft to the touch and I was really looking forward to playing in this shirt. Unfortunately the soft finish comes at a price – this is the only shirt of the three that I found myself needing the "tour pro pick", the little hitch where you pluck your left shoulder as you address the ball to make sure that your shirt will be out of the way when you swing. If you don't care for the slicker finishes of the other two styles then it's a small price to pay, and the Desert Dry fabric really outshines even a performance cotton shirt.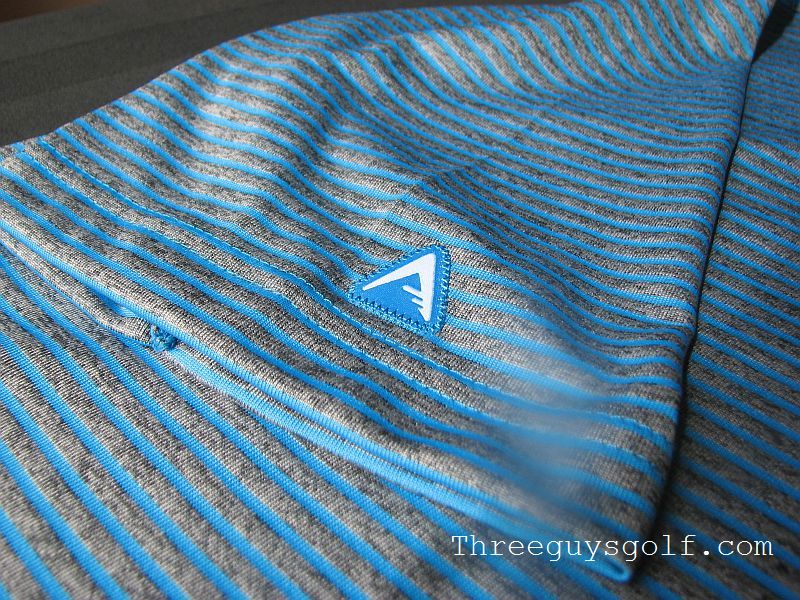 All of the styles feature the Antigua detail on the sleeves, which I thought was just the right touch – classy and not overbearing. You might find Antigua shirts with other branding and details as well. Antigua offers a comprehensive customer service department that features a specialized event services group. These departments offer a comprehensive list of services including embroidery and event customization. This flexibility, combined with Antigua's "in-stock" program that keeps inventory on-hand and ready to be customized, has made Antigua golf wear the choice of a great many pro shops.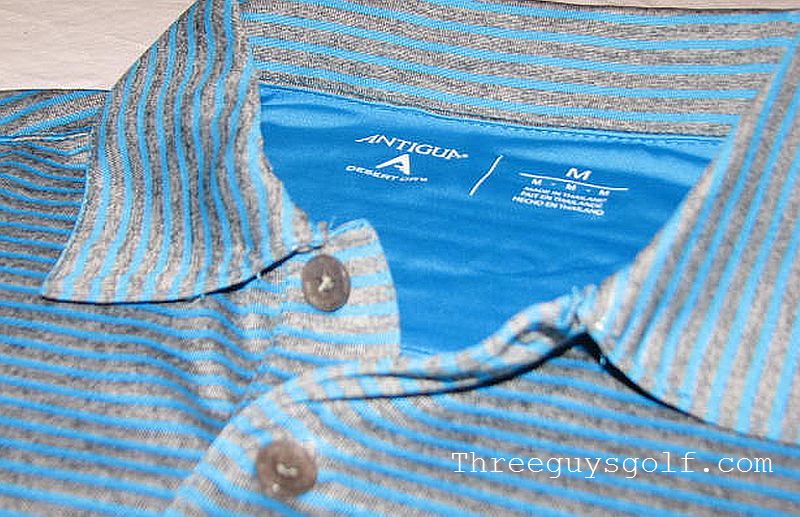 With or without custom embroidery the Antigua Performance-72 line offers a wide selection of solid performers that work as well for Casual Friday as they do for Tournament Sunday. If I can get my fashion consultant to stop rolling her eyes every time she hears the word "golf" I think I'll turn her loose with the Antigua catalog. Billy Crystal once said that "It is more important to look mahvelous than it is to feel mahvelous" but thanks to Antigua I don't have to choose.
Shop more on the Antiqua website