Blurred Lines: Golf's New Hype Machine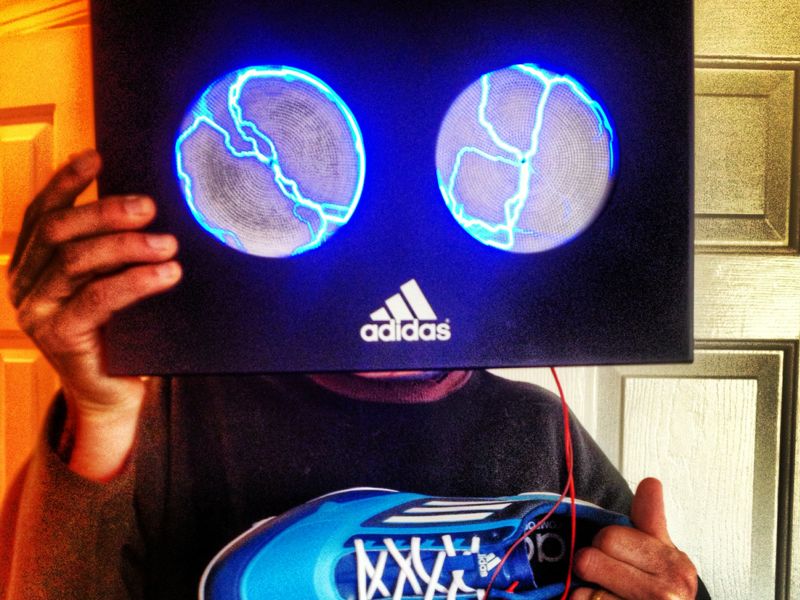 Each year, Three Guys Golf reviews about 100 products per year. While not the biggest golf review site, we probably see more gear than most. The fact is, companies have come to realize that blogs are a great way to get real and mostly unbiased information into the hands of consumers. While each blog has a slightly different methodology and business model, each one is basically trading their creative talents for gear – the old win/win situation (still unclear who is winning more).
In the past year or so, it now seems like companies have parlayed this approach to include new product releases. In other words, golf companies are not only counting on bloggers to review their products but also to hype during the pre-release stage. Clearly, traditional marketing remains a staple of the budget, but companies are increasingly spending time, money and resources reaching out to non-traditional media as well. While I would love to believe Three Guys Golf is a social media 300 pound gorilla, the reality is that we probably tip the scales at a buck eighty. Fortunately, it appears that we have met the weight requirement because the amount of attention (and it is not just us) is, frankly, astounding. I guess my naive side just has a hard time grasping that PR companies, marketing departments and Ad Agencies are counting on so many individuals (many of which have other jobs) to carry their torch.
For example, prior to each Major, companies will send out full apparel scripts for their featured team players. For those who are not golf geeks, this means a box (and not a simple cardboard box) will show up that has each of the exact shirts that Tiger, Rory, Sergio or a half a dozen big name players will be wearing that week.
Supercool for sure, but it is interesting that companies think they can garnish enough extra buzz by having bloggers fill your Twitter, Facebook, Google + and Instagram feeds with pictures of shirts.
Even more outlandish is the introduction of new shoes. Adidas takes no chances when it comes to launching a new shoe. Here is the drill: a brown box shows up that has a sticker that reads "open this side". Once it is opened and you take out the included box, the whole freaking thing lights up. Say what?! Yea, the box probably cost $50 but man it was cool. So cool that it took me six months to get over the guilt of tossing it away (seemed like there had to be a use for it).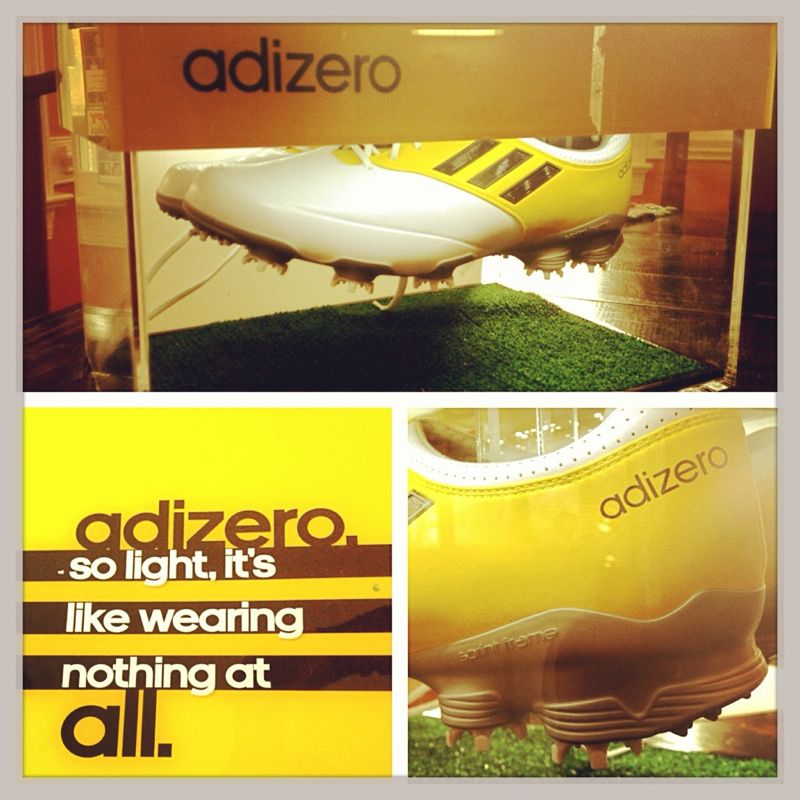 With the bar already high, the box for the new Adizero One stepped it up again with a box top that radiated lights. At least my son found good use for this one because the folks at Adidas added a plug so that it could last "forever". Disco party every night, ladies!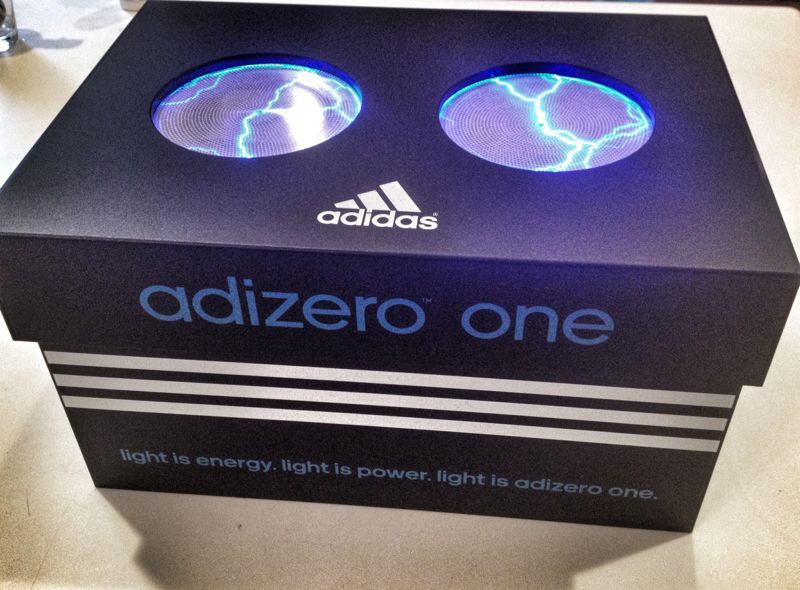 Another recent example is the Footjoy DNA Dryjoy campaign. For this event, bloggers and other media folk were treated with three weeks of smaller boxes that contained pieces and parts of the yet to be released shoe, i.e., the sole, the tongue and the insert. Not till week 5 did the actual shoe show up. Maybe you even saw this picture on my feed.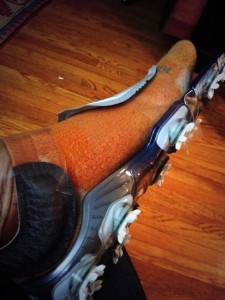 Now check your twitter feed on January 15th . . . notice anything? Yea, every other blogger is posting pictures of this new shoe. Actually, fairly brilliant in that the company gets to take over the airwaves for a day and it's all consumer driven, meaning that it is not their voice but that of "impartial media". All of this accomplished because of a well orchestrated rollout between company and bloggers.
As an entrepreneur, I find it really fascinating the golf companies (and I assume others) have so committed to the idea that bringing products to market must include a significant piece of social media. Take for example the new Callaway Big Bertha. This thing better be a monster because Callaway is pulling no punches with their messaging. I would not be surprised if the "zoo-crew" as the Callaway social media folks are self named, does not have a Big Bertha twitter quota. The turning point, however, will be when the calls of glory come from the "influencers" rather than the marketers, which is why I expect to see Callaway ramp up their interaction with the bloggers as the release date nears.
As a blogger and someone who regularly interacts with golf media, advertising agencies, and companies, I am taken with how fast marketing strategies are evolving. The idea of a golf blog having a symbiotic relationship with big name companies is actually very new. How these relationships progress will be very interesting as the blogosphere is predominantly run by independent-minded folks who cannot be corporately controlled. With that said, the golfing industry is doing a pretty darn good job at leveraging their reach.