Greg Norman Attack Life Apparel Review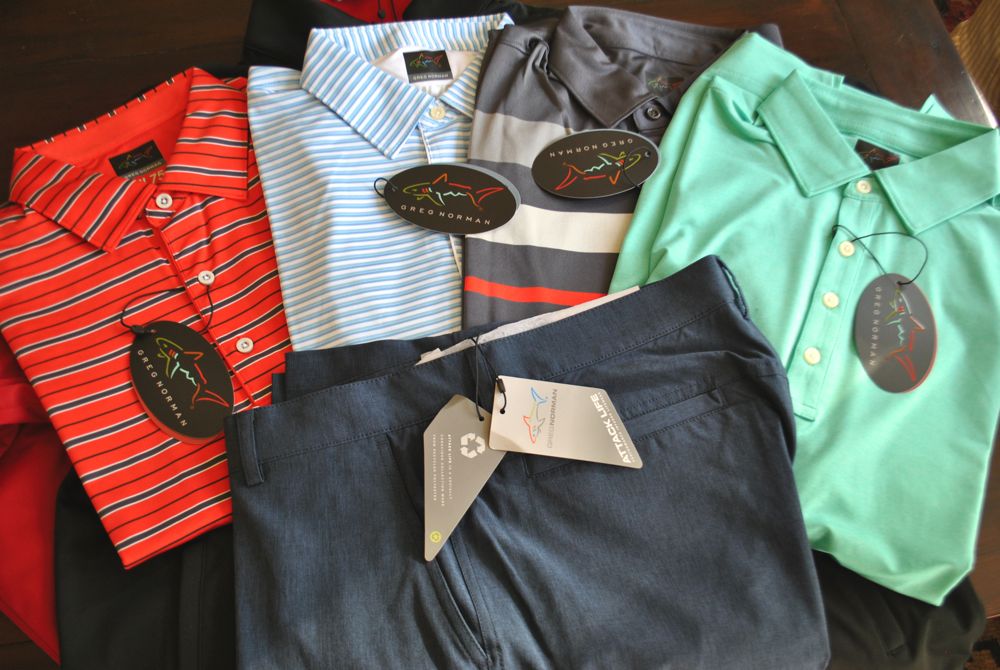 I don't care how many Major Championships Greg Norman coulda, woulda, shoulda won, he has absolutely won the game of life. If you still shed a tear for the big Aussie, check out his interview on Feherty and you will quickly realize he is holding all of the cards. The fact is, most golfers careers are relatively short compared to their endeavors after golf. Greg Norman has certainly made the most of his time so far.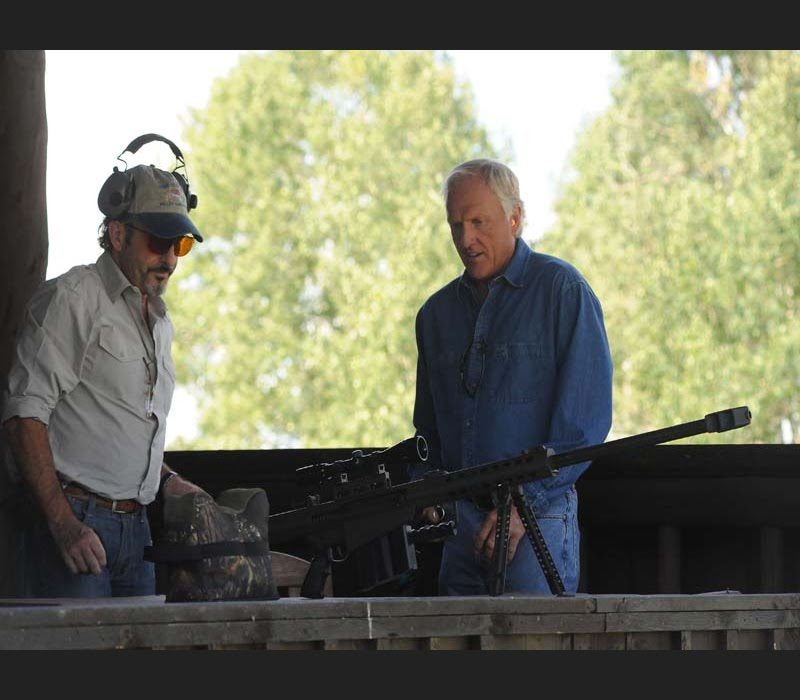 Some guys have bigger toys than others
Along with his ranch, golf course designs, and other toys, Greg has long been in the fashion world. Truth be told, my first legit golf shirt was from the Greg Norman collection. This must have been 20 or 30 years ago, but I still remember that shirt because it was so clearly the best looking golf shirt I owned.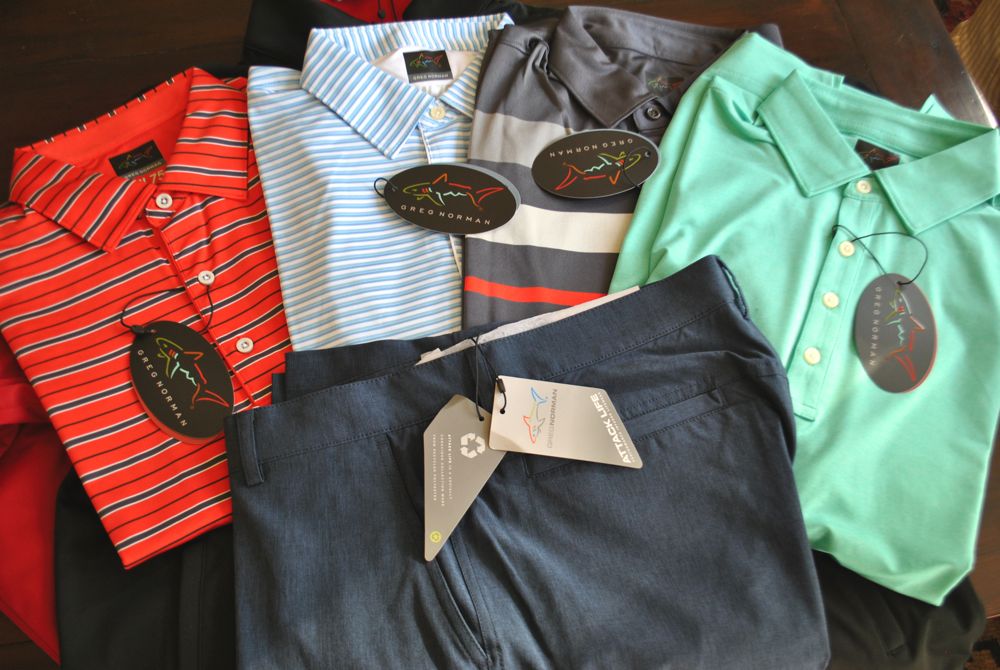 Flash forward to now when I am a boutique brand snob and tend to look down at the major brands. In fairness, the Norman Collection is not big compared to Nike or Under Armour, but still… case in point, the collection includes everything from golf polos to pullovers, to sweatpants and even gym shorts (the horror).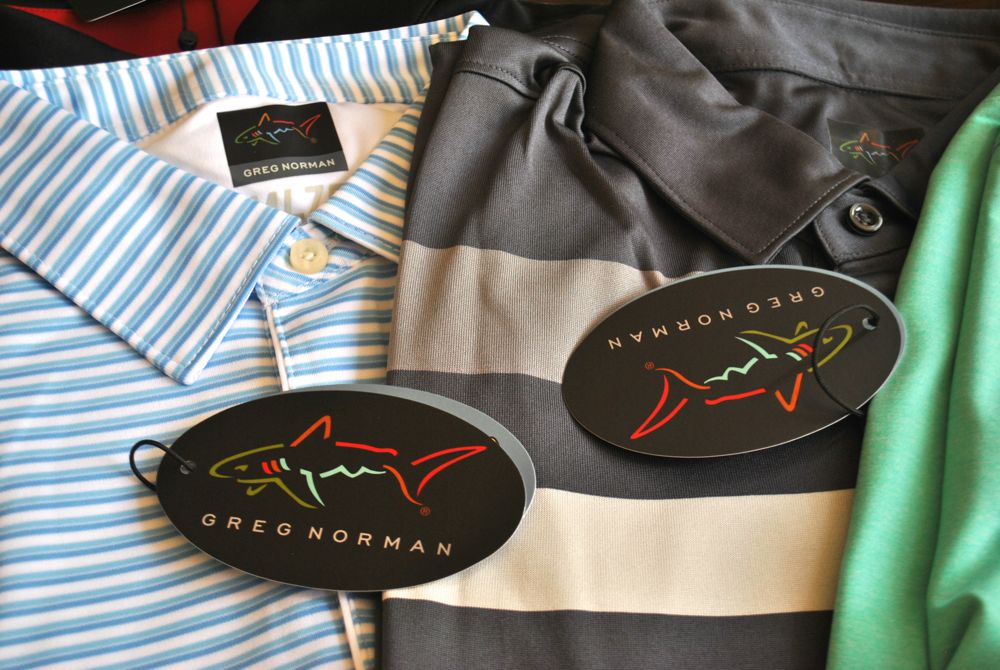 Before I delve into the many pieces I received (and there really was more than I could possibly want or need), let me give you my broad opinion. Like Norman, there are things I like and things I could do without. On the like side, the polos are all really legit. I have gotten a number of unsolicited compliments on the shirts as I would categorize them as just country club good looking. Nothing flashy, but definitely nicer than the Slazenger polos you find in Dick's. All of the prints are either a sharp solid or classic stripe. Material-wise, the shirts are very soft and the collars substantial. Note – I am convinced that collars are what make for break a shirt. Don't believe me? Check out the $19.99 shirt your buddy wears, I bet you $100 the collar looks like ass.
Beyond the shirts, I really dig some of the outerwear and pullovers. Again, there are elements of 'big brand' (large cut, conservative colors), but they also feel a little hipper than the really big brands.
Alright, let me just make a few comments on some specific items.
Greg Norman ML75 Stretch Heathered Polo 
I am not sure who did it first (I suspect it may have been Under Amour), but adding little white flecks into what would otherwise be a solid shirt is a great idea. In this case it makes the green more palatable and softer. Speaking of soft, this shirt is really plush. Worth noting is the lack of branding. In fact, nearly all of the pieces I received have zero branding which is great if you are a country club that want to embroider. For the rest of us, it is a welcome reprieve from the big honking logo on the chest. Instead you get a really clean look. In terms of sizing, the polo runs a touch big although my regular medium still fits fine, just less tapered than many of the boutique brands as well as having longer sleeves that come closer to your elbow than the middle of your bicep.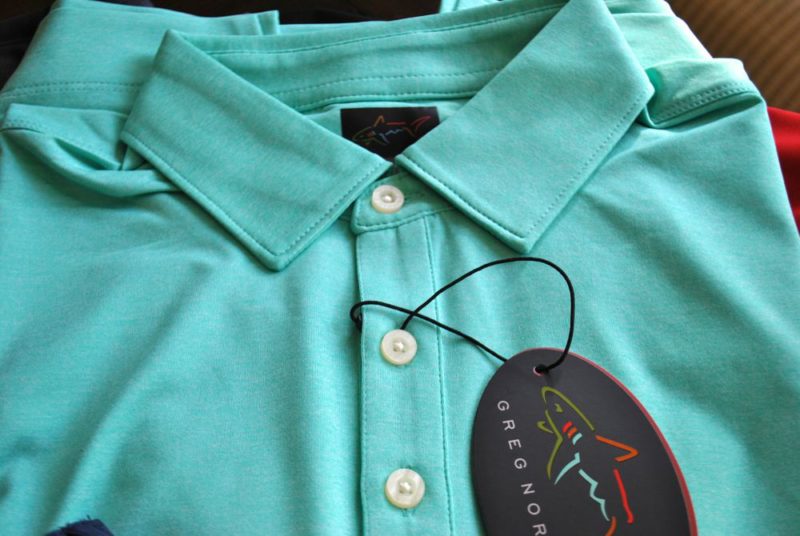 Greg Norman ML75 Stretch Polo
While it is just another striped polo, I do think it looks quite sharp and the quality is solid. I have washed this shirt a number of times and it still looks crisp. Again, there is basically no branding on the shirt which keeps it very clean looking. Also note that the collar is made from real material, not the dregs of what was left over. With the bold red, it is super easy to pair this with any pair of shorts.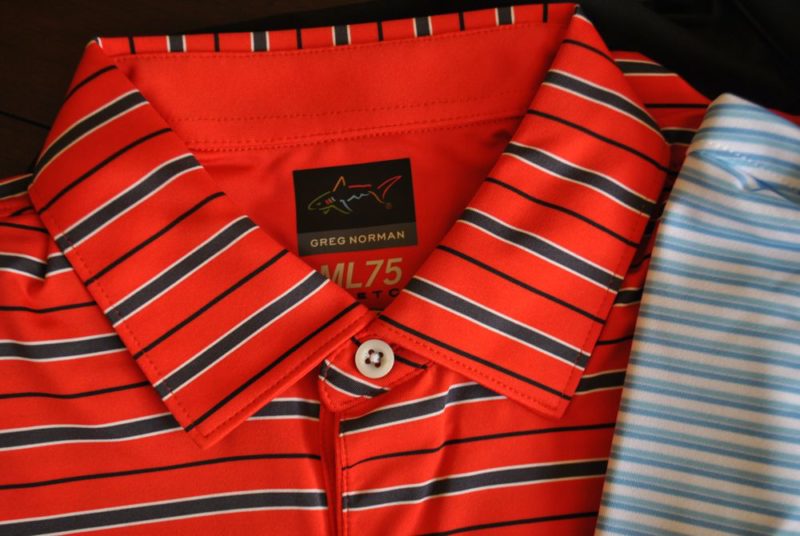 Shorts
As I have written before, it is hard to find a good pair of shorts. While the Greg Norman shorts are not "world class" they are very solid and check some important boxes. Namely, they have two buttons to make sure there are no "issues". Additionally, the pockets are deep and the cut is generous. Made from polyester, these are easy to care for and require little special attention. Of note is the back left pocket, which is zip-up.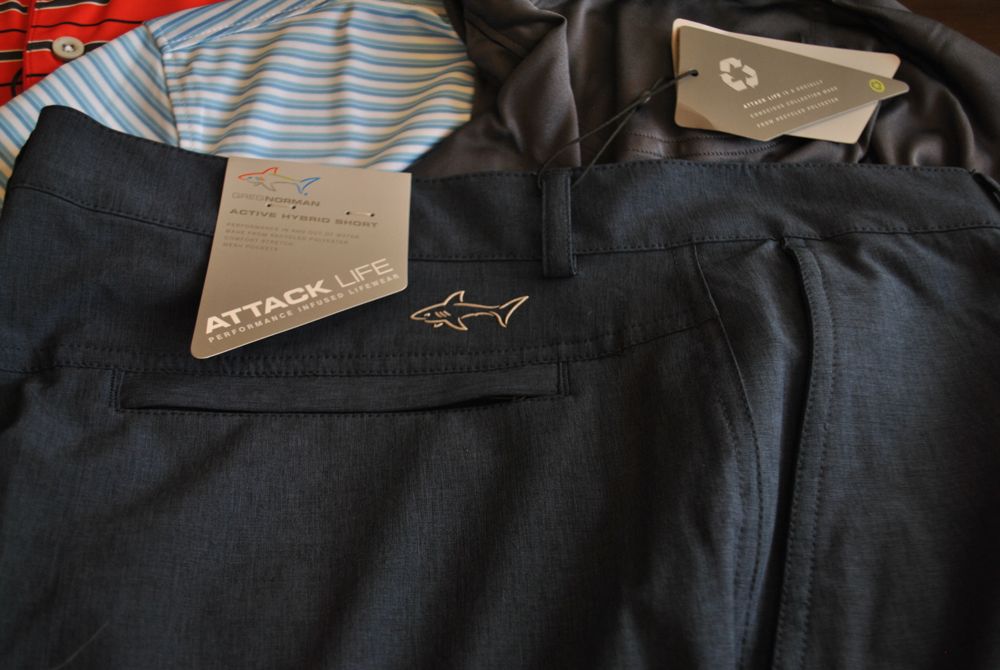 While we are on the subject of shorts, let me go on a mini rant. Fellas, get a decent pair of shorts. If you have not already, throw away your cargo shorts and anything that has pleats. Simply owning two pairs of decent golf shorts is not that hard or that expensive. The Greg Norman shorts would be a good place to start. The material is great in high heat and they will fit well on nearly every body type. And, again, they won't break the bank. Done and done.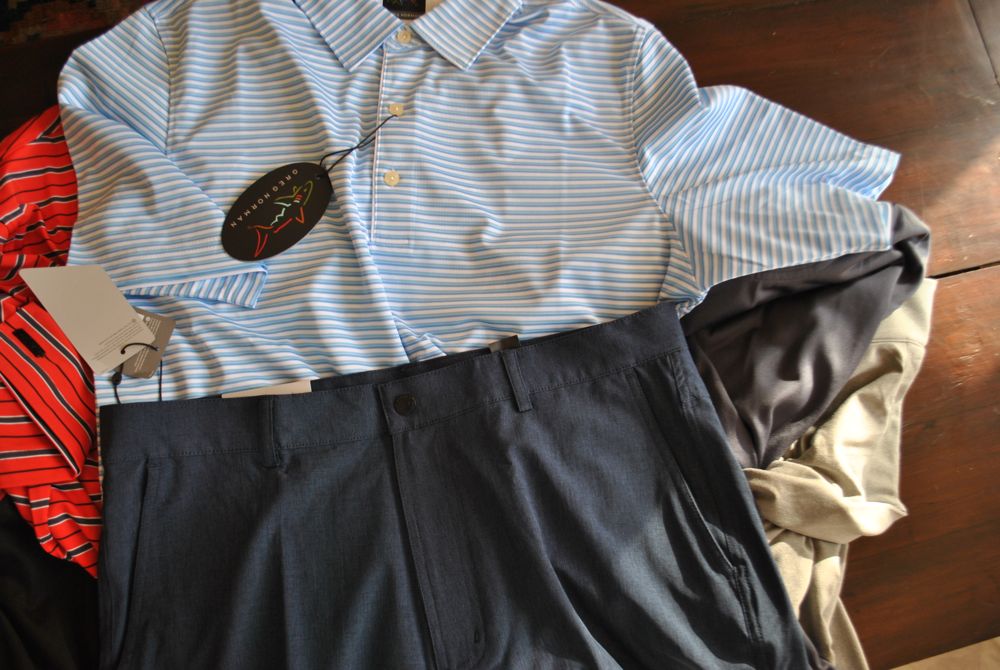 Pullovers and Outerwear and Activewear:
I was pleasantly surprised by the two fall pieces and the rain jacket. Unlike the polos, all of these fit a little tighter which I think is important as you don't want stuff flying around. Now that is not to say they went full Rory with muscle-fit sizing.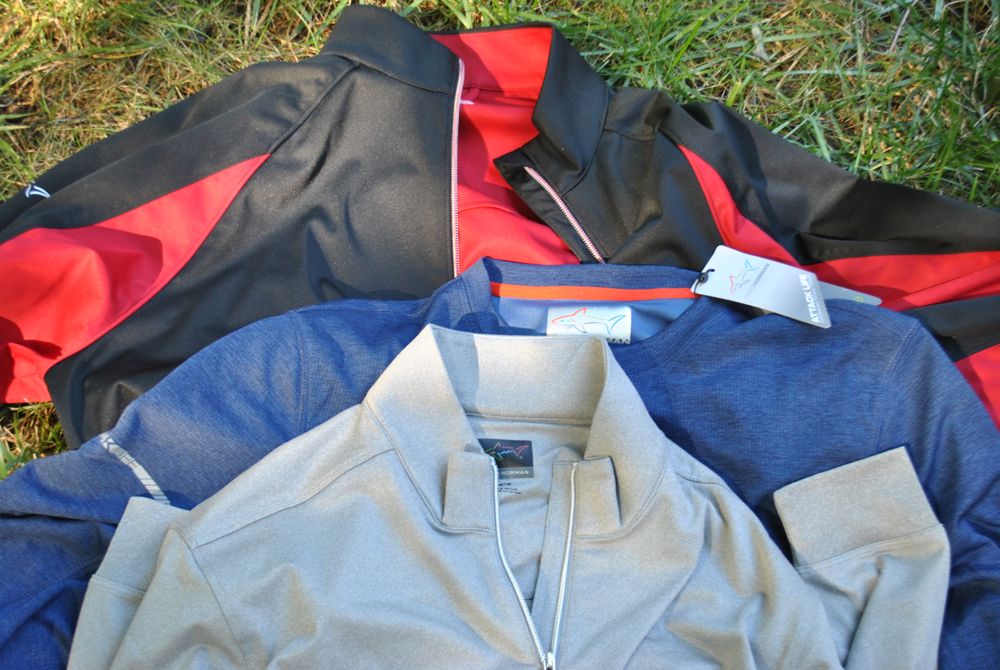 Textured 1/4 Zip Mock:
This is my second favorite piece of this group. Everyone needs a light layer to break the chill of fall but not be too heavy or baggy. The 1/4 zip is the ticket. It is just heavy enough to kill the breeze and small touches like spandex around the wrist make sure it will perform on the course.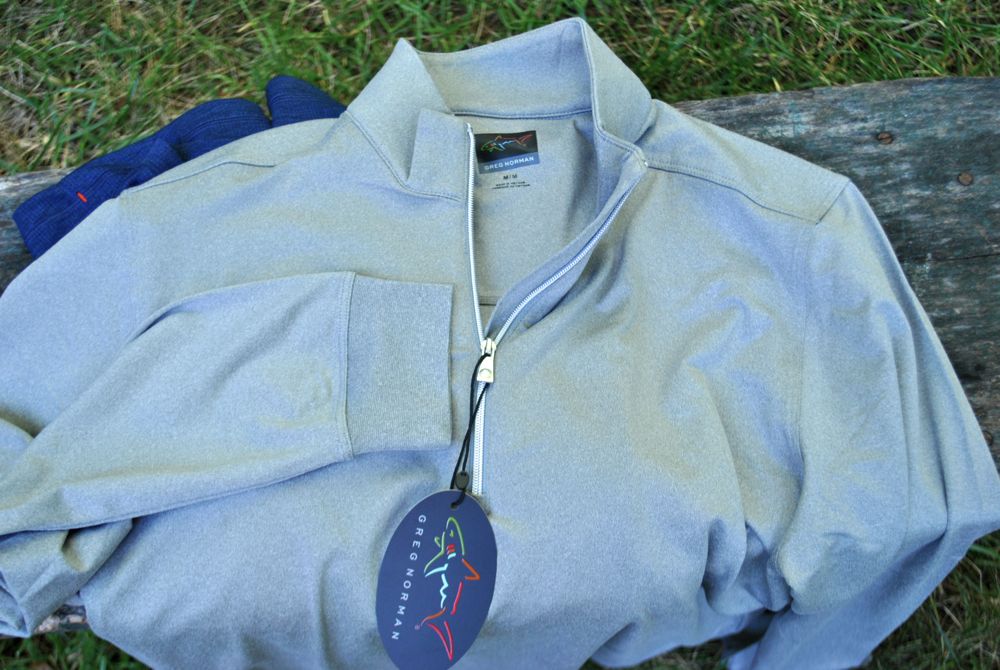 Long Sleeve Crew:
My favorite piece, even though it is called a Tee Shirt. Frankly, it feels more like a technical sweater. Again, this fits fairly tight which is what you want for this type of shirt. Simple blue with a modern cut an minimal branding make this piece a real winner and will surely be in my heavy rotation this fall.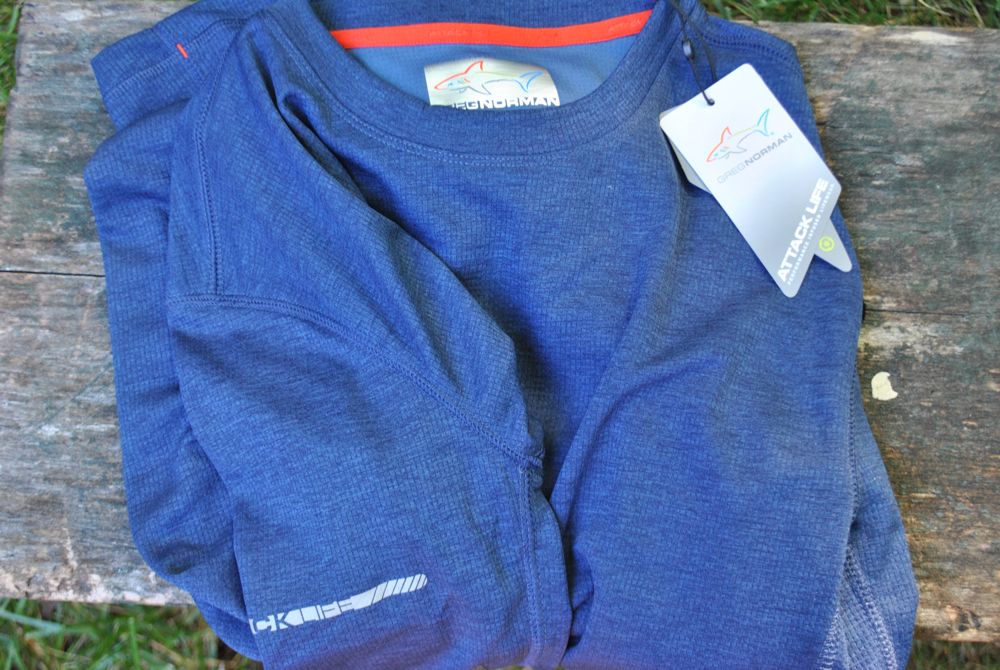 Greg Norman Full Pieced Weatherknit:
If you are at all serious about golf you are gonna need some rain gear. I am not sure if you have checked prices on rain gear, but it can be crazy expensive for something you wear 5-10 times a year. Good news, penny pinchers, the WeatherKnit is priced reasonably and while it may not handle torrential downpours, it will certainly hold up for what most of us encounter. Plus, it is light and has a full zip so it is easy to take on and off during the fall when temperatures vary throughout a round. The key here is that it will cut the wind, which is what really ends up making you cold.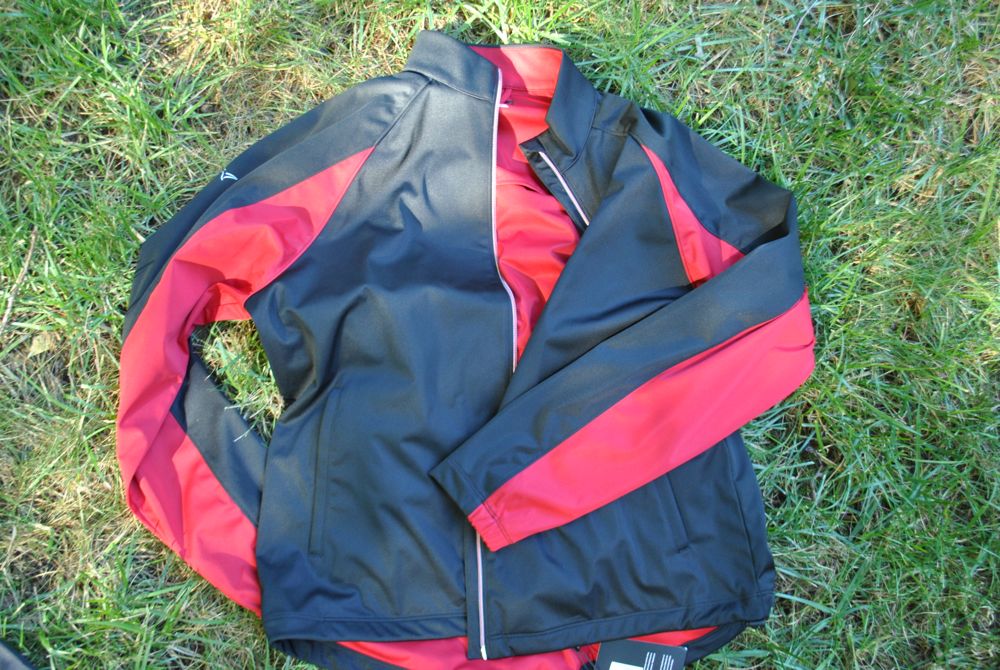 Sweats, gym shorts, etc:
Apparently, working out is now part of the game of golf. Sorry, I must have missed that memo. I can honestly say that I have not worn gym shorts or sweatpants in twenty years, and I have no intention of starting that trend now. With that said, I know there are plenty of dudes who have no issue dressing like a middle school boy. Ok, that was mean, but really, can we limit the gym shorts to the actual gym fellas?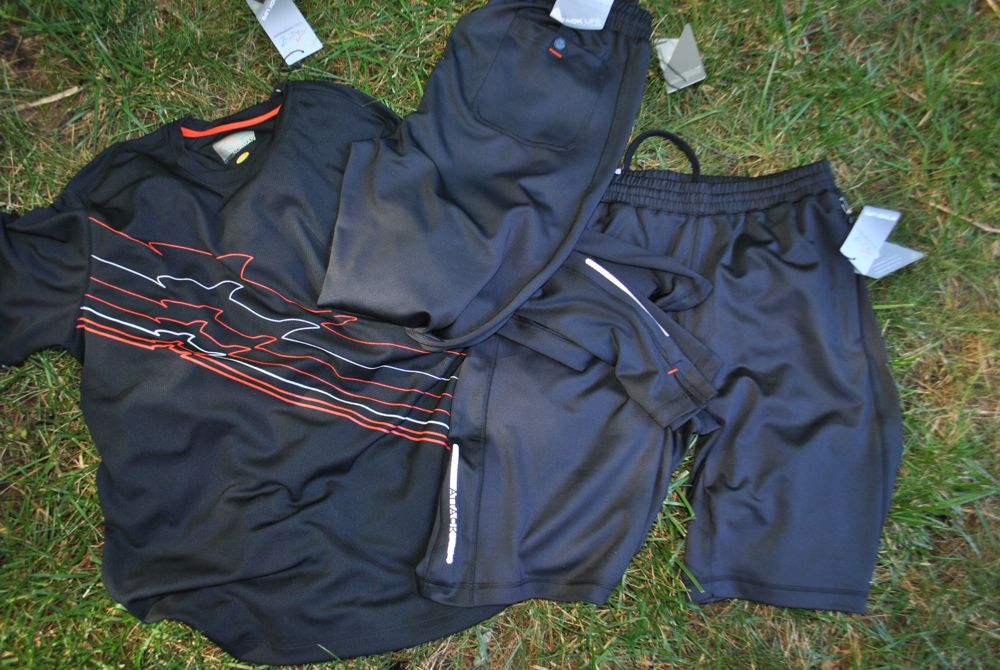 Clearly I am not one to pass judgement on the quality of gym apparel, but that won't stop me from at least saying that the Active Collection does seem better than most, and if you are the kind of guy who digs sharks on your chest then by all means…
Bottom Line Review of Greg Normal Attack Life Collection:
The Greg Norman Summer/Fall 2016 Collection is chock full of options. Nearly all pieces are very reasonably priced and would compete with the likes of Nike, Adidas, Under Amour etc. While a self-admitted apparel snob, I was pleasantly surprised with many of the pieces. Most are very classic and will do well on and off of the course. Sure I could do without the shark swimming workout shirt, but for every one of those, there are plenty more pieces that have found their way into my rotation of shirts.
To be clear, part of my snobbery is due to the fact that I don't think the big brands care that much about quality. However, when your name is literally on the apparel I think there is an inherent desire to make sure things are "buttoned up". Norman never struck me as a guy who cuts corners and his line of clothing reflects that.
Check out the entire collection on the Greg Norman website.