Iliac Golf Apparel Review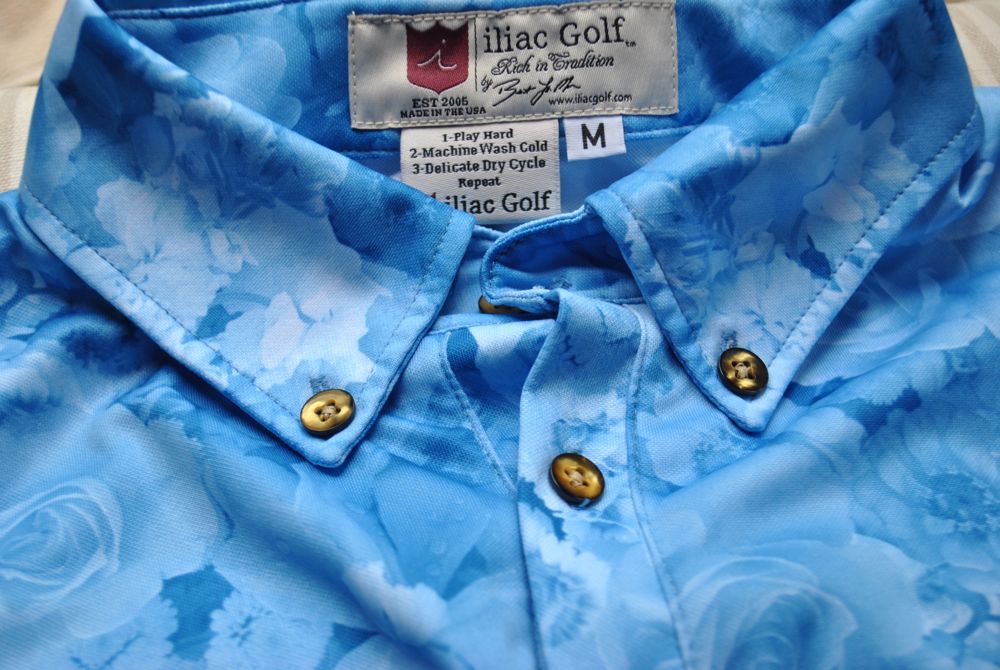 As a blogger and interested party of golf apparel, the Iliac brand has been on my radar to review for about 4 years. On Tour, we have seen recent PGA Champion Jimmy Walker wear Iliac, as well as 2015 Open winner Zack Johnson. Other brand ambassadors have included the "human lightening bolt" Retief Goosen, Justin Leonard and Jin Park.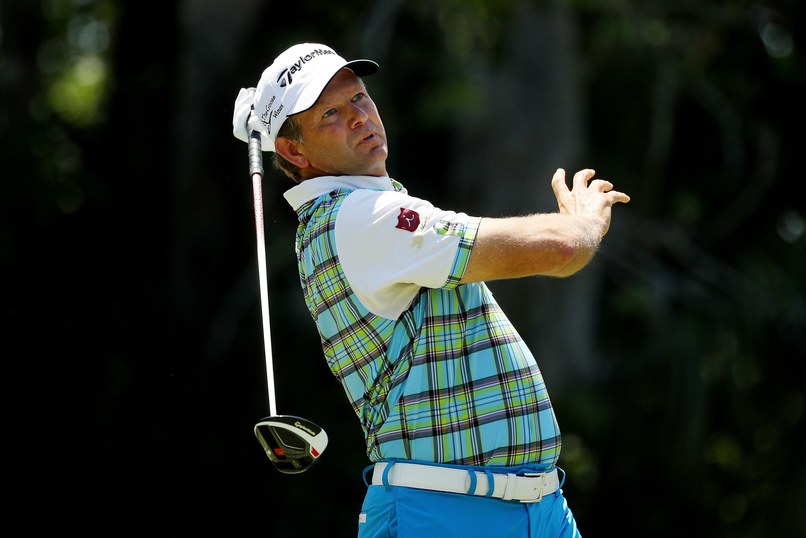 While most people pay little attention to sponsorships, those of us who cover that side of the business know that Iliac Founder Bert Lamar is, to say the least, an "interesting character".
Interestingly, Bert made his fame as a skateboarder but has now aggressively taken on the golf apparel business with the same fervor he attacked empty swimming pools. While he is publicly known for his preference in contrasting colors and highly unique style, he is more privately known as an aspiring golf pro and extremely involved sponsor. While some may find his involvement a bit overbearing and his quest to become ranked player a bit silly, others see it as simply a testament to his dedication to the game.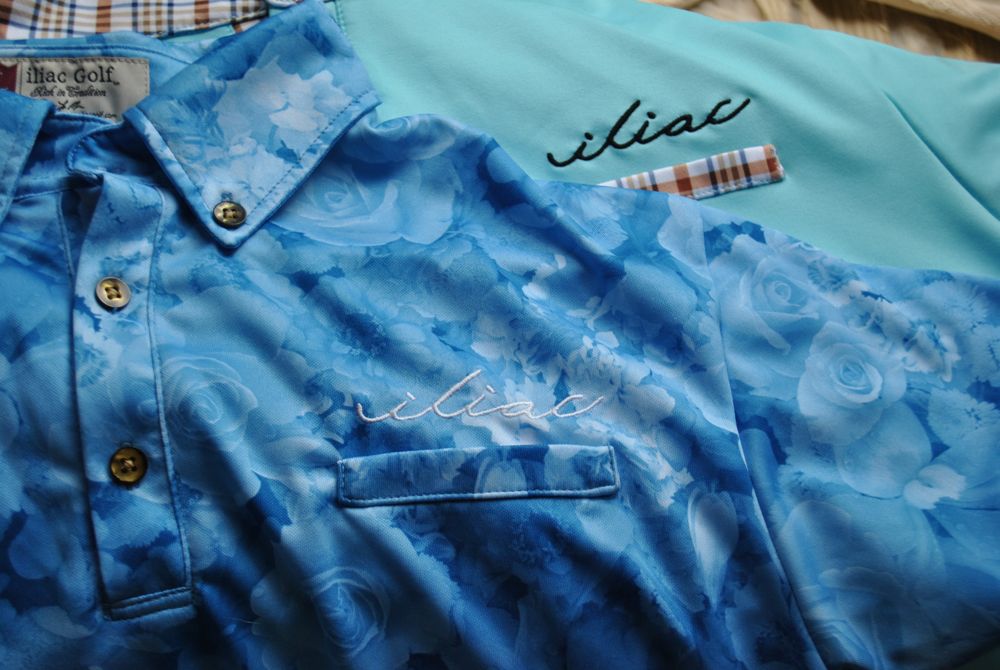 My personal experience with Iliac includes meeting Bert at the RDU airport; I found him to be very friendly and incredibly hard working. At the time he was returning from a sales call at some North Carolina Courses. Yep, small business means you gotta sell, and until recently Bert was pretty much THE GUY.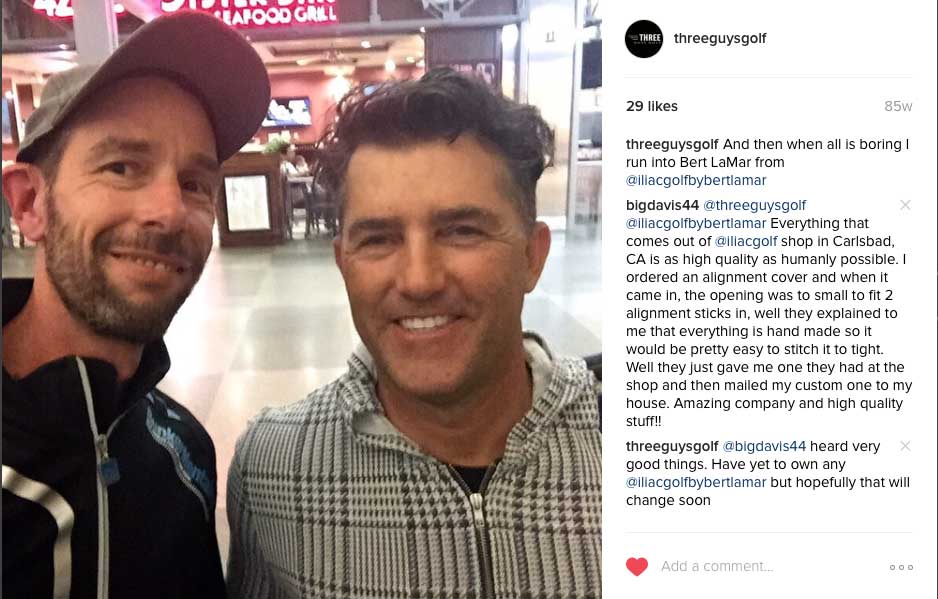 From a player's standpoint, I have spoken to one of the guys he sponsors who commented that while Bert can be a bit too involved at times, he is absolutely dedicated to the guys and makes sure they have everything they need to look sharp every week.
While none of this is may seem all that relevant to whether or not you want to buy Iliac products, I do think it speaks to the level of quality and determination of the brand. Having worked in the boutique apparel industry myself, I can tell you that the industry is absolutely brutal. For example, most buyers are basically lazy and would much prefer to just order that same old-same old big brand name than take a little risk on a smaller company. The point is that what Bert has done for Iliac is tough, and the fact that the brand can now be found in some of the finest shops in America is a testament to his hard work.
As I mentioned, I have been following Iliac for many years, but until recently, I never have had any gear to actually sample for a review. Thankfully that has now be remedied. For this review I am going to talk about two specific shirts.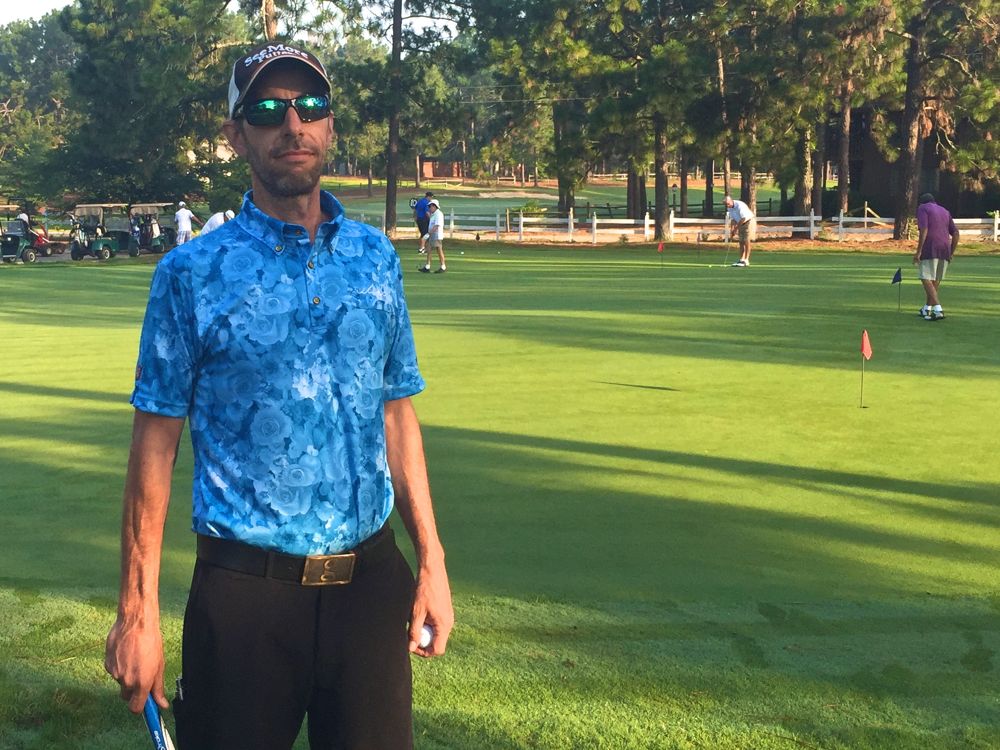 Goldust Tartan collection – The Tour Split II – Ice Floral / Ice
If you did not get the memo, floral prints are in this year. Yes they are loud and brash but they grab your attention and are seen enough on Tour that you are not going to look out of place. What grabs me, however, is the cut and the quality. There are just so many details. Whether it's the sewn-on leather logo or the slits on the sleeve, the breast pocket or the big ass logo on the chest, there will be no doubt that you are NOT wearing a shirt that came from Dick's Sporting Goods. This shirt is 100% bad ass and the lady who checked me in last week agrees.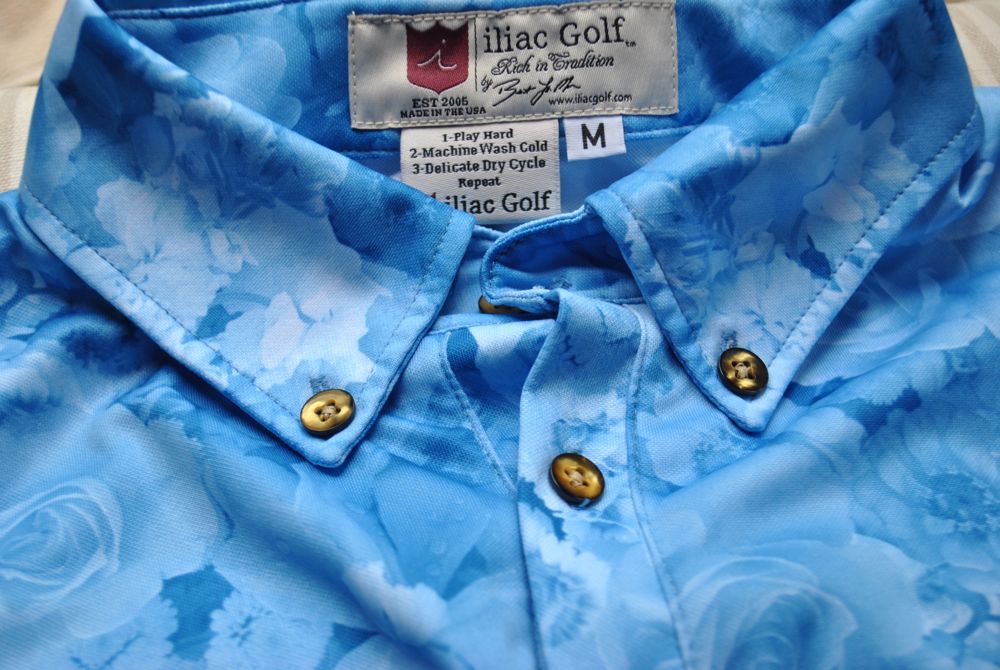 One thing that is hard to tell from the product description is how the material feels. Unlike the Imock (see next section), this shirt is very light. I had the fortune of wearing it when it was a bazillion degrees outside and I was quite comfortable (except it was a bazillion degrees). Now, we all know (or you will shortly) that Bert is proud of his prices. This is no bargain bin shirt. Most run about $139, but honestly, you will be blown away.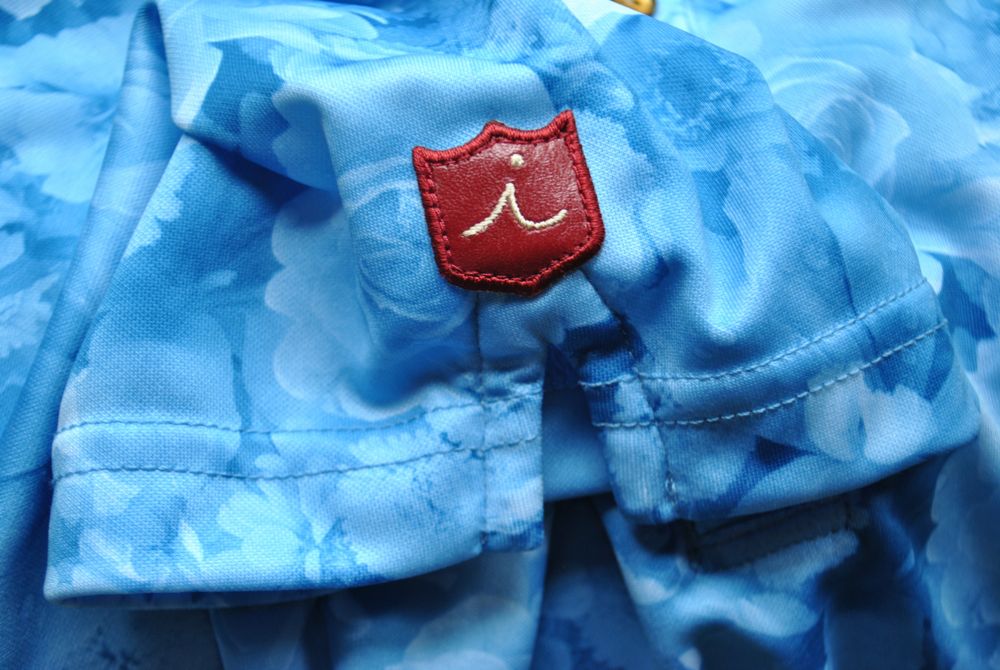 Now I am usually a fan of shirts that can go from the golf course to a casual outing. This is not the case with Iliac. They scream golf. Somehow this is OK with me because the scream is so legit. Like, this is not just a golf shirt, this is a motherf-cking PGA Tour, this shit is legit, back the f-ck away golf shirt. Now I get it, golf shirts are expensive, and the difference between a $20 shirt and and $80 shirt is not always obvious, but the Iliac shirts stand head and shoulders above the rest; I understand the why they are so expensive.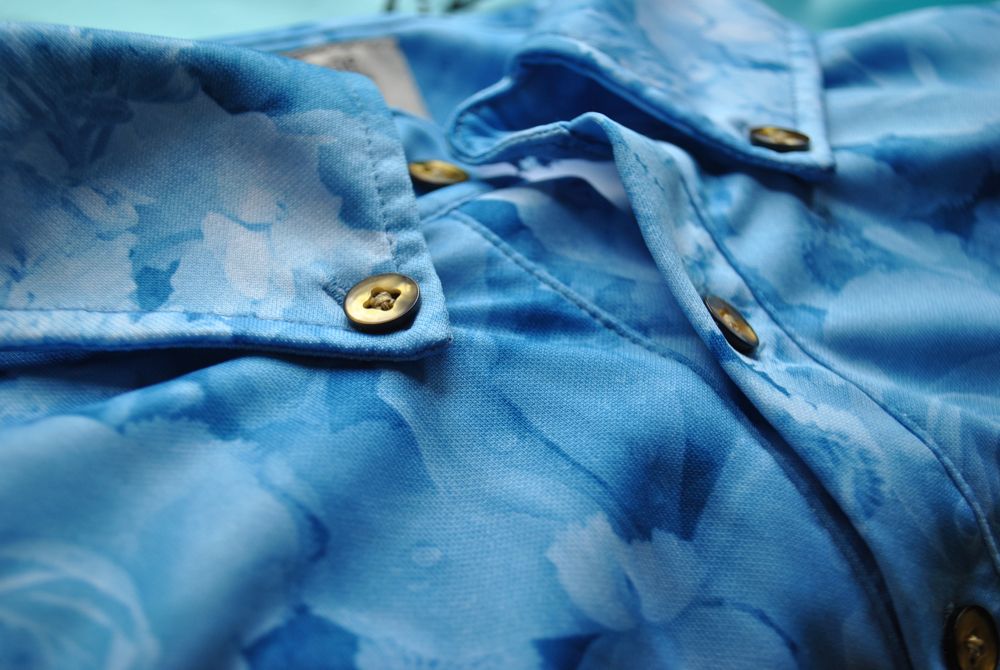 IMOCK ANTI-MICROBIAL – POWDER BLUE / GOLD DUST TARTAN
This particular shirt is interesting as it borrows from the new Rory mock collar look (or the other way around depending on your perspective). While not typically a fan of the mock collar, this one works for me. As you may have noticed, Iliac's look is the contrasting collar. Hence, even the mock collar pops rather than just looking like a shortcut. Additionally, it is tied in with the breast pocket and sleeve cuff to give it a "look".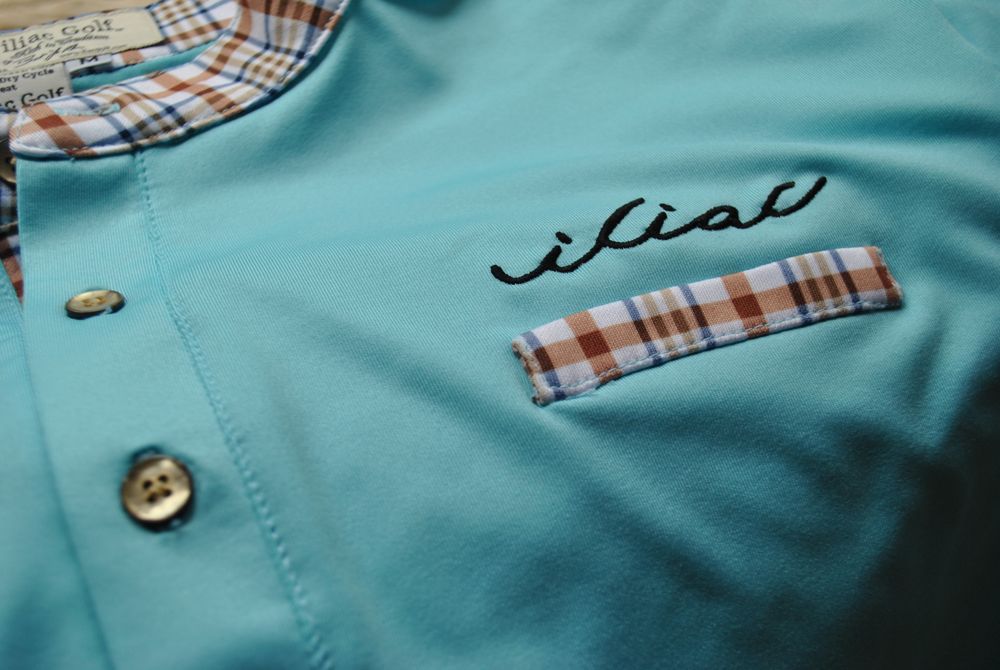 Now, this shirt is not for everyone, and frankly my wife hates it but what does she know. What I do know is that this shirt does not look like anything else in your golf shirt collection. Again, the details are what make the polo work. When you make 10,000 shirts there is just no way you can get these details. However, when each one is made individually, you get sewn on logos, contrasting patterns, and tags that ooze "boutique brand".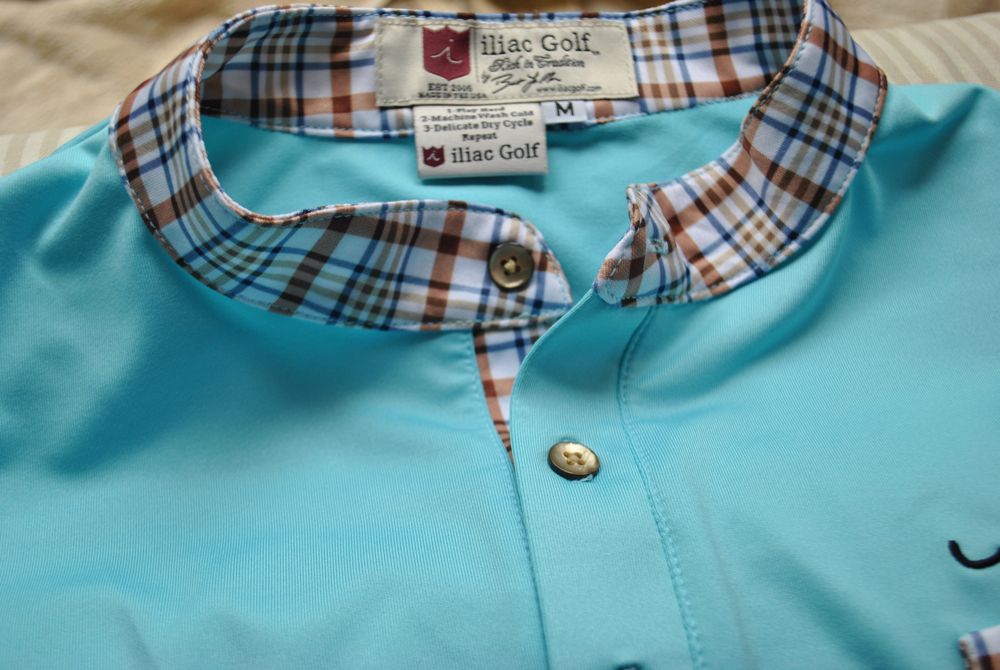 Technically speaking, the Imock polo is fairly heavy but is similar in cut and length to the Ice Floral polo. Again, I wore this shirt when it was insanely hot and while it did collect perspiration, it did not get heavy or bogged down.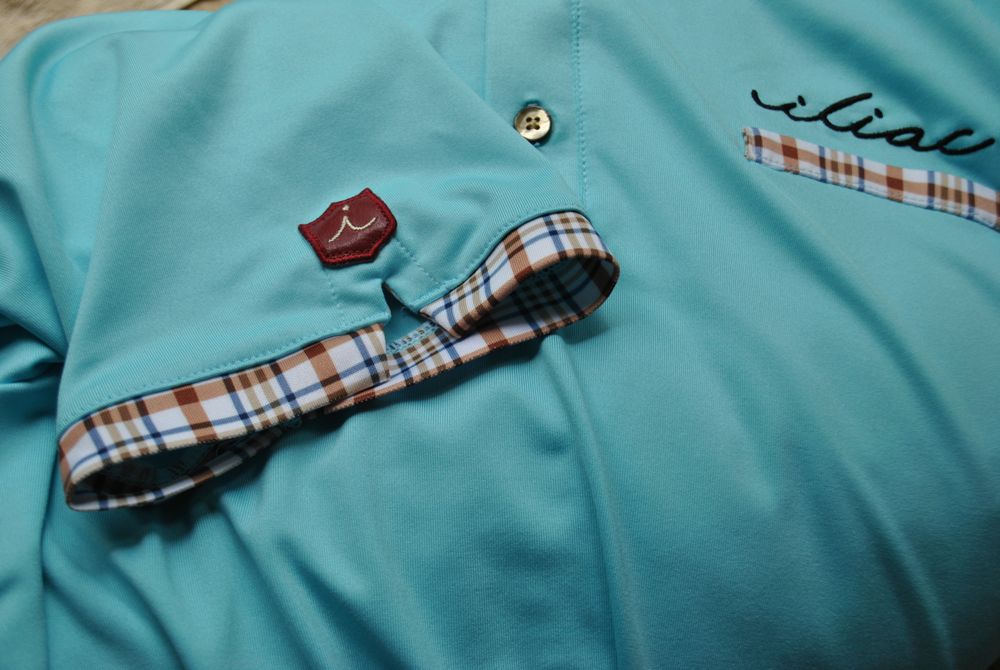 The Bottom Line:
Iliac is not cheap, nor are they for everyone, but if you are a distinguished buyer who likes to own the finer things in life then this brand should be on your radar. Bert is clearly fanatical about creating one-of-a-kind looks. When you wear Iliac, there is no doubt you own Tour level gear. Look, I have probably 100 golf shirts, and if you laid them all out and asked someone to sort them by price, there is no doubt that Iliac would be on the top of the stack. My point is that if you are going to pay an arm and a leg for a golf shirt, people better know that the shit is not cheap without asking how much it costs.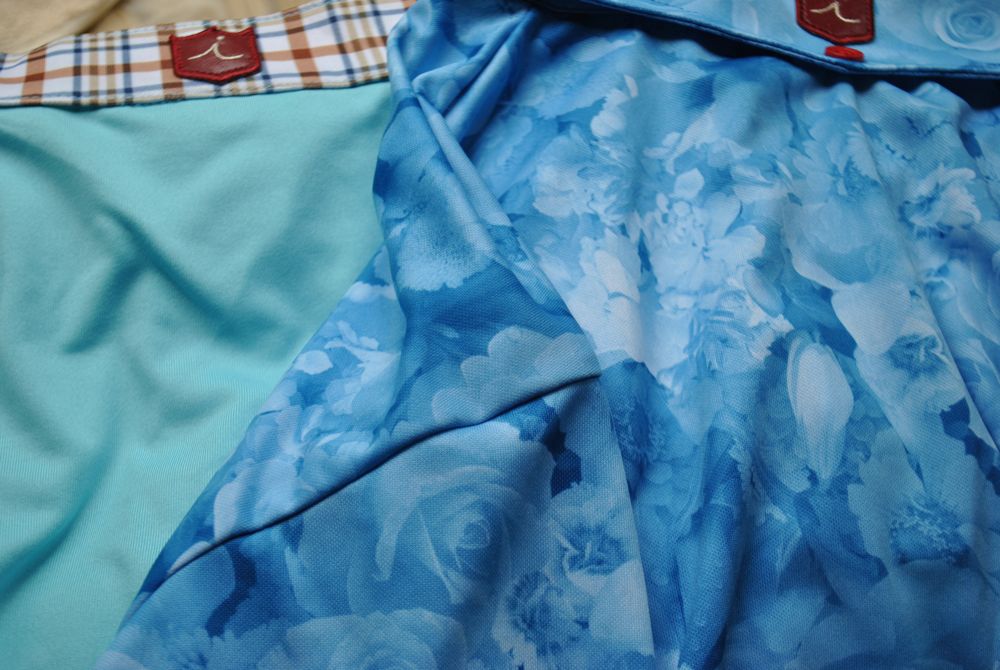 Special Coupon Code for Three Guys Golf readers.
While my basic assessment is that if you can afford Iliac, then it is worth every penny, we are pleased to offer our readers a discount code. Just use code GOLD3 to get $20 off through August 31, 2016!