Galvin Green Apparel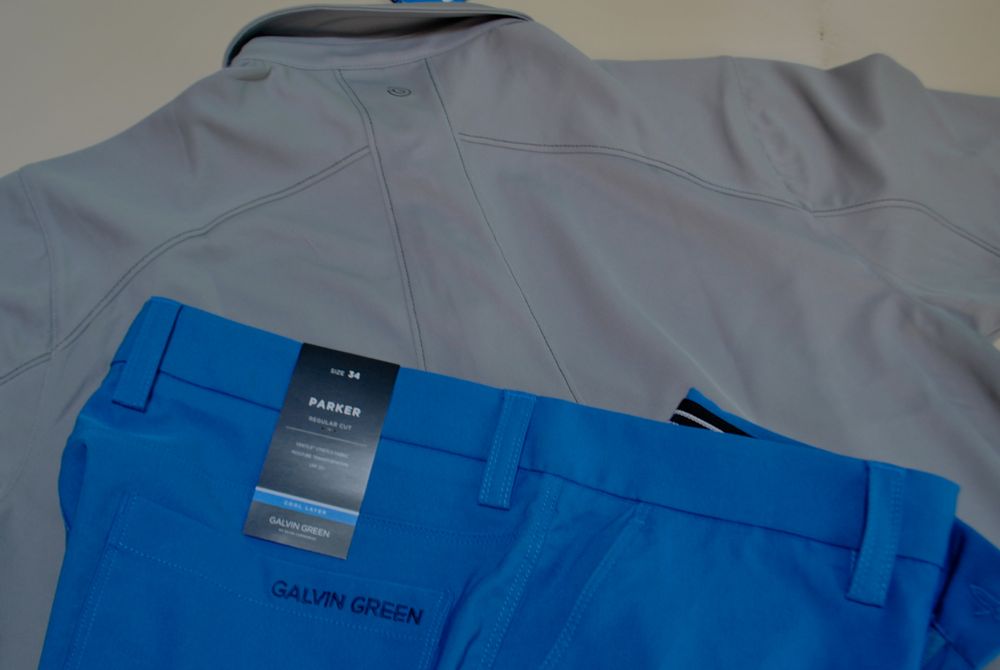 You would think it would be pretty straightforward to design a good pair of golf shorts, but unfortunately that seems to not be the case. While I have plenty of quality golf shirts, quality shorts maintain a "short" stack in my closet (no pun… whatever). For me the keys to a good pair of shorts – besides a good cut – is the material and pocket configuration.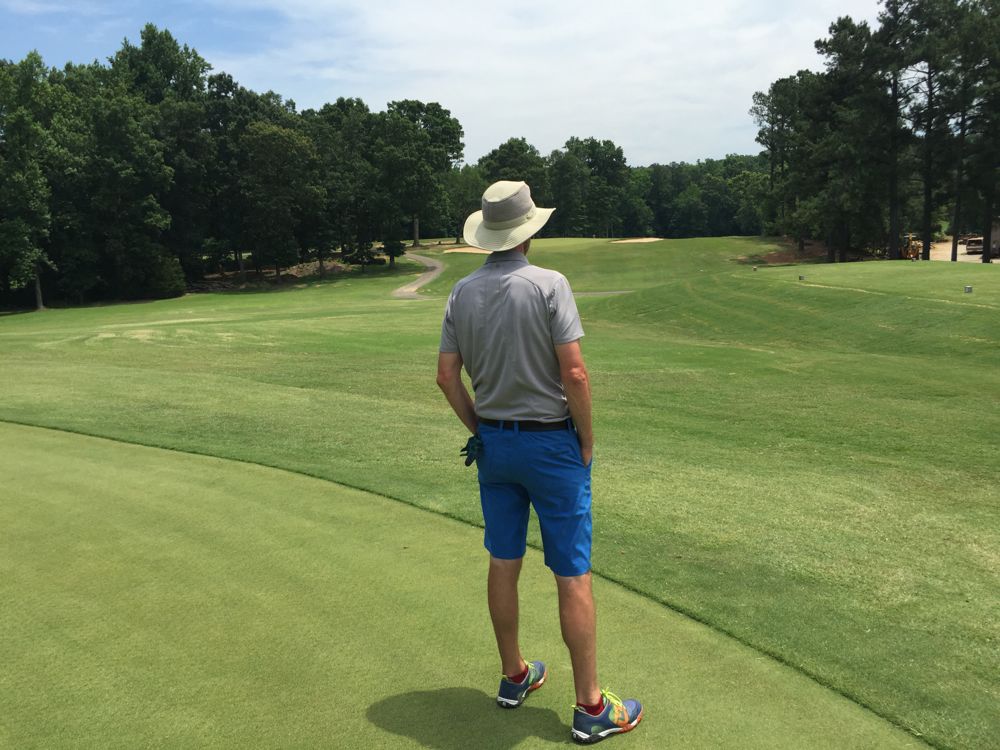 A few years ago we reviewed a Galvin Green Aron rain jacket and were very impressed with the construction (the 80's look was a little much, however). Still, I was fairly certain I could expect a well-manufactured package from them. For this Galvin Green apparel review I got a Moore golf shirt and Parker shorts. I will start with the shorts since they were the winners in my opinion.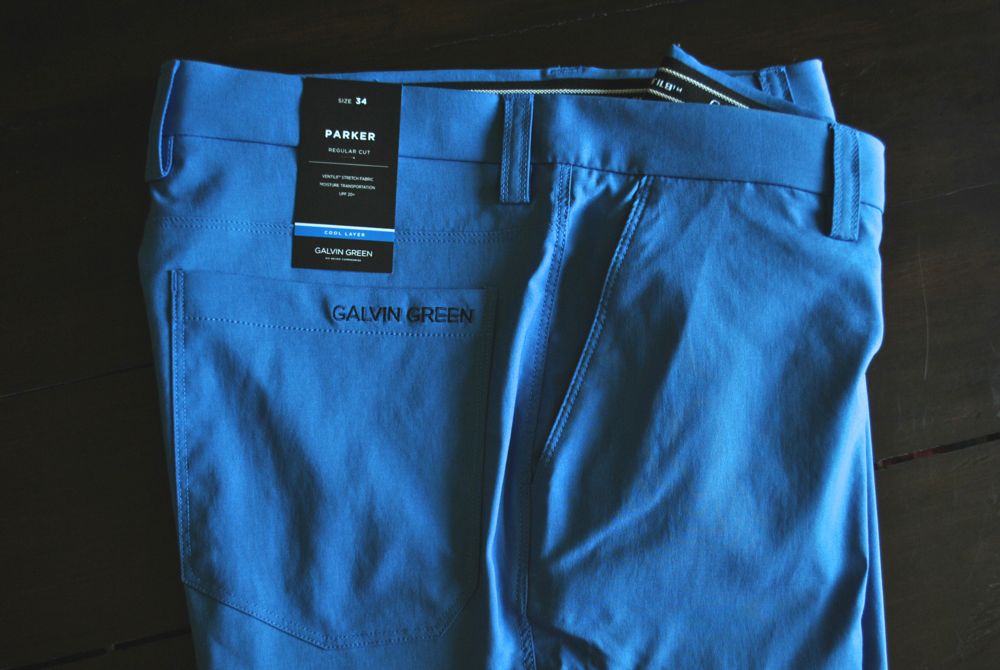 As I mentioned, material and pocket configuration are key to a good pair of shorts. Too shallow a pocket and nothing stays inside, or your hand does not fit well. Too deep a pocket and you end up spending time fishing out a ball marker for what seems like eternity.
The Galvin Green Parker shorts have what I consider to be perfect pockets. Not only are they properly sized for normal to large-ish hands, they have a smaller, yet accessible, second pocket to keep a ball marker or divot repair tool in. The back pockets are equally well functioning and easily fit a scorecard or yardage book. Plus they carry the Galvin Green name on them, which lets everyone know you are not wearing a pair of shorts from Dick's Sporting Goods. Yea, I like to be a bit snobby on the golf course… sue me.
On the material side, both the shirt and shorts use Galvin Greens Ventil8 technology. Essentially, this lets the material breathe. I know, every manufacturer has some technology with a fancy name that keeps the moisture away. To that point, I am not even going to comment on whether it works or not. What I will say is I really, really like these shorts and they have become one of my two favorite pairs.
Another detail that I really like is the sticky inside waistband that helps keep your shirt tucked in. Fortunately, this is a feature that is becoming more common in shorts. Since I have seen a number of examples of this type of waistband, I can tell you that some are better than others. As I expected, Galvin Green did not cheap out and the waistband works very well to keep you looking sharp and tucked in.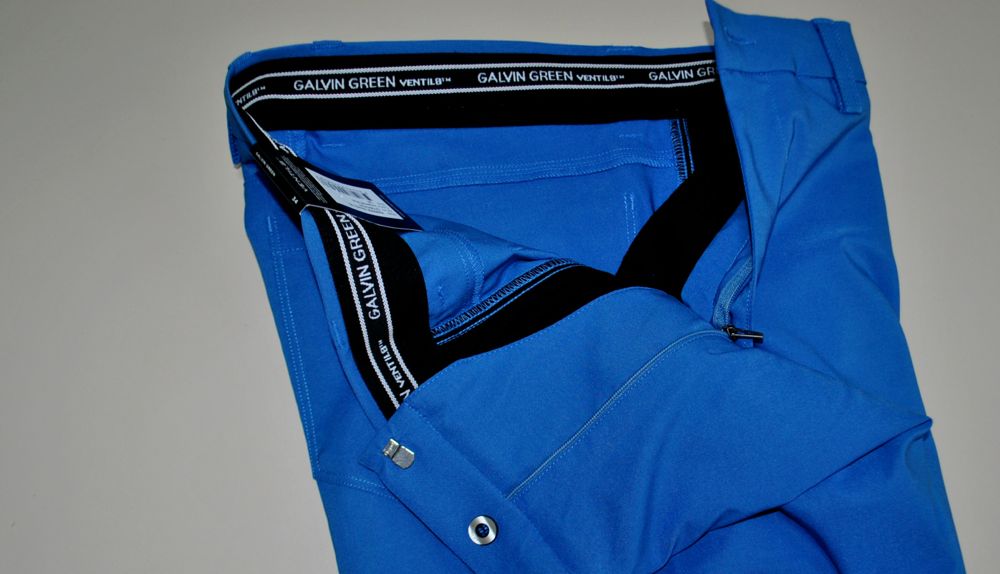 Speaking of waistbands, I have recently noticed a trend to have a bit of stretch. We all know that our waist gets a little bigger or smaller over the course of the year. Having a little stretch really makes a big difference and will allow you to have some variation in waist size without any discomfort.
Color-wise the Parker shorts come in 7 variations. I was dealt a pair of Lagoon Blue, which some might find too bright, but really they are not over the top and can easily be paired with a white or other neutral color. One side note on colored shorts or pants: I think too many guys shy away from brighter colors. Perhaps it is just easier to throw on a neon orange shirt with khaki shorts but if you mix it up the other way, it is a way to stand out from the crowd and give you the opportunity to wear earth-toned golf shirts that would normally look bland with dark colored shorts.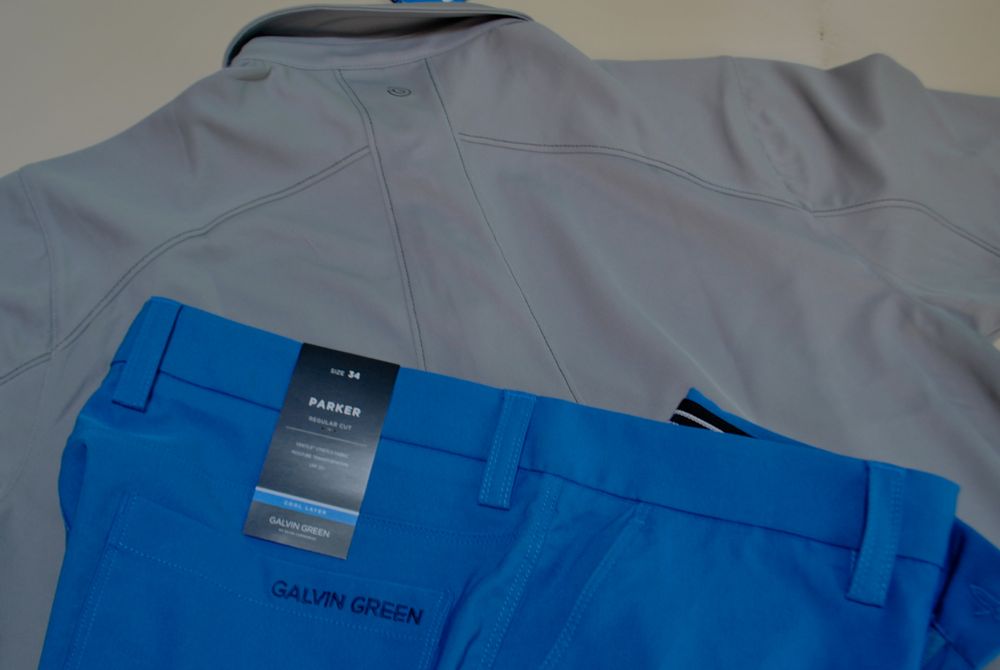 Finally, the Galvin Green Parker shorts are dummy proof in terms of care. Simple wash and dry is all you need to know. They say to hang dry, but I have not had any problems putting them in the dryer (use your best judgement).
The shirt that was sent to me and does match well was the Steele Grey Moore. Unlike the shorts, I don't love this shirt but that does not mean it is not a good shirt. My style preference for golf shirts is for them to not look like golf shirts. In the case of the Moore shirt, it is clearly a golf shirt as it has stitching on the front back a sides that are often seen in brands like Adidas. Again, this is a personal preference and I know some dudes dig the athletic look, but for me I like an understated design better.
With that said, the fit is very nice although I would consider it slightly European. Still, a medium fit just fine which is the size I normally wear. Worth noting is the sleeve length, which is much shorter than most American brands, so if you like showing off the guns, you're in luck.
Bottom line with Galvin Green is that you are going to get quality gear that will hold up over time and perform well in the elements. Plus, I just think it is more fun to wear a brand that you cannot find easily at big box store.
Check them out on the Galvin Green website