Tattoo Golf Clubhouse Collection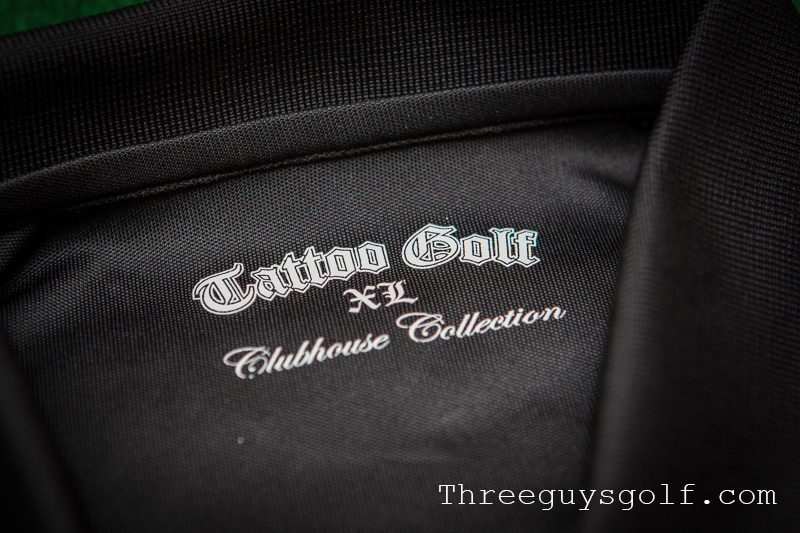 Let's face it, not all of us have the physique to pull off some of the bold apparel that has become increasingly popular. As cool as Billy Horschel looked wearing "Octo-Pants", I just don't think most of us can pull them off (or even want to). Moreover, it seems that most of the "loud" patterns tend to be more lighthearted. Look, I'm no heathen and have been properly assimilated away from the cargo pants, but that does not mean I want to dress like every other Joe who shops at Golf Galaxy.
Two years ago, Adam reviewed Tattoo Golf, but seeing as though I have spent my fair share of time in the parlor chair, it seemed only fitting that I take a crack at checking out the new Clubhouse Collection.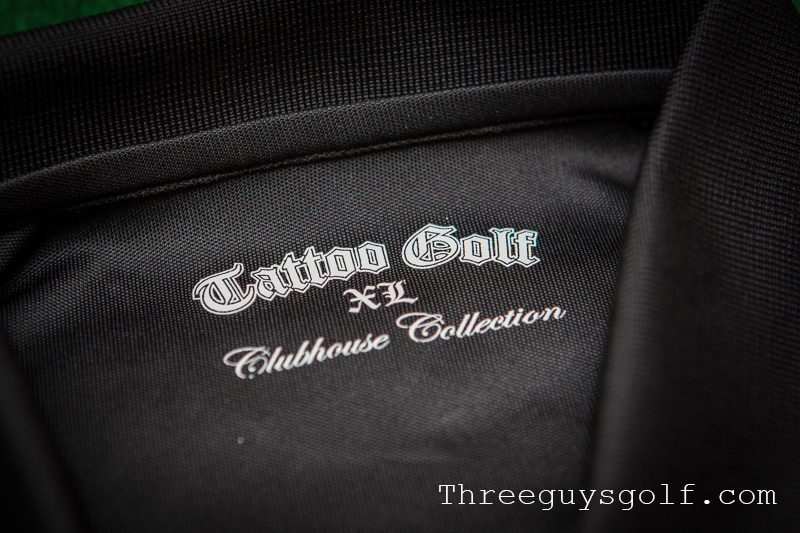 The black Clubhouse Performance Polo is different than many of the Tattoo Golf patterns in that it is decidedly less "rough"; it is more traditional and features only one skull (as opposed many of the polos that have a virtual boneyard on the chest). Still, there is no way the Clubhouse Polo will go unnoticed or be confused for just another golf polo. Just to be sure, I put that theory to the test when I wore it to the uber exclusive Southern Highlands Golf Club.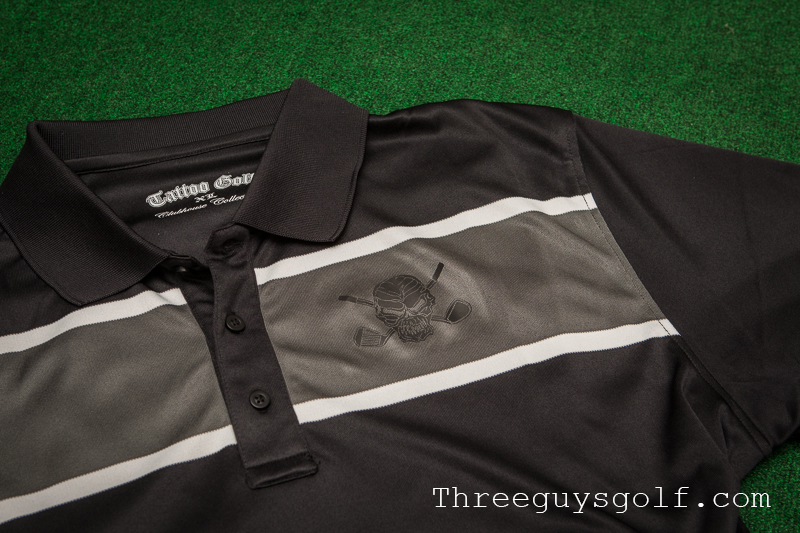 Not only was I not thrown off of the course, I actually received a number of compliments from my playing partners. Without being overbearing, the shirt has just enough edge to clearly state "I will never hit 3 wood off of the tee". Made from 100% polyester, the Tattoo Golf Clubhouse Polo is super soft and is perfect for the heat of Las Vegas.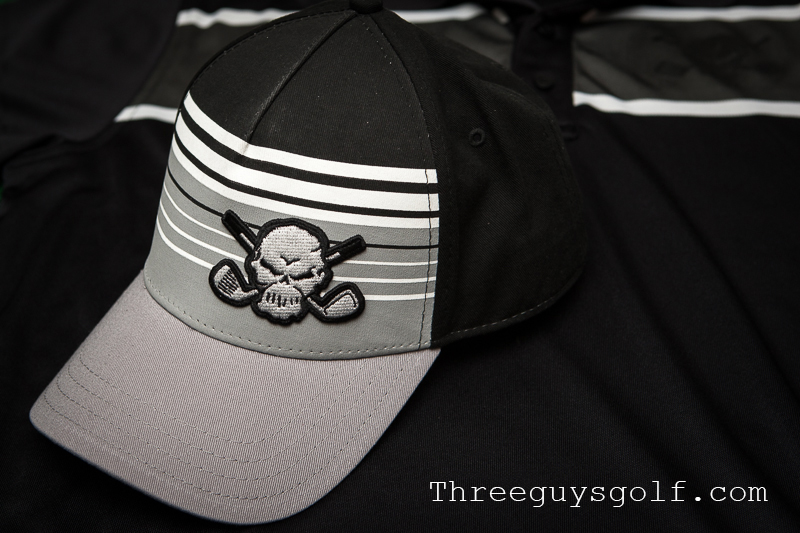 To go along with the Clubhouse Collection, Tattoo Golf also offers the Performance Polo in white, as well as a white or black T-Shirt version of the polos. They also have a few variations of their hat line that matches the collection and adds a nice touch to the polo shirts.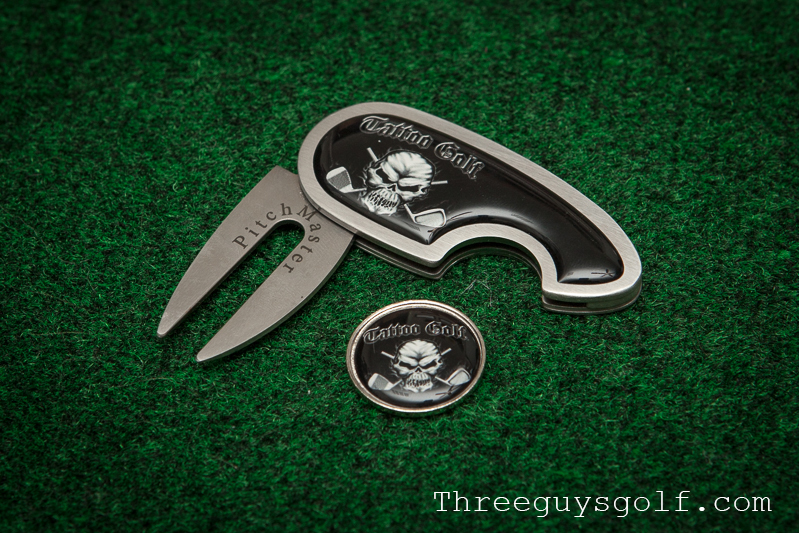 If you're looking to add a little edge to your appearance but haven't been able to match a style to your personality, you may want to give Tattoo Golf a look. With a large variety of unique styles there's a great chance you'll find something to show off the next time you make your way around the course.
The Clubhouse Performance Polo's sell for $59.99 and the Clubhouse Hat for $24.99, both of which can be purchased directly from the Tattoo Golf Website along with the many other products they offer.