Page and Tuttle Pullover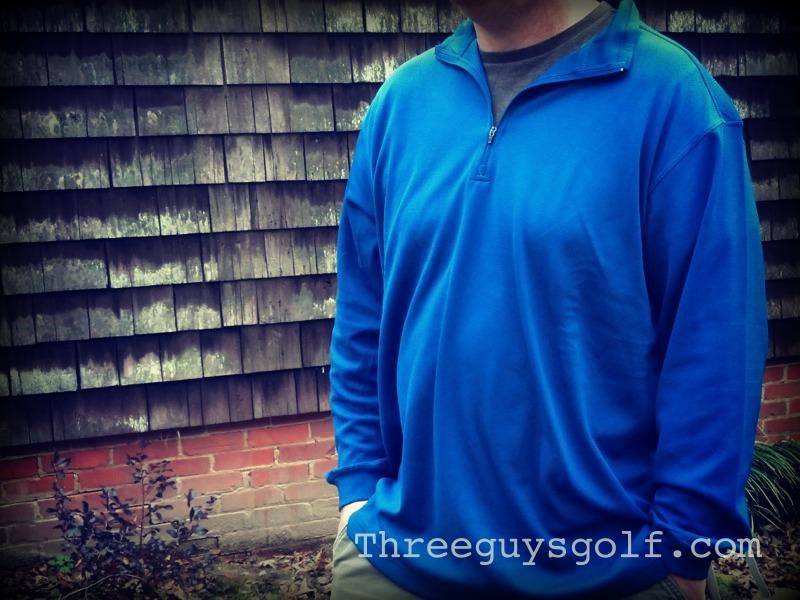 A few months ago we reviewed the summer wear by Page and Tuttle and Susan did a great job of detailing the fabric innovations this company is responsible for. This is no fly by night outfit. Nope, they have been up and running for over a hundred years.
Recently, I had a chance to review one of their golf pullovers and while I was expecting to find no fault with it, I did not expect it to become one of my favorite cold weather pieces of gear. To set the stage, I live in NC where the typical fall/winter day is between 40-55 degrees but the temperature changes dramatically throughout the day so layering is critical to staying comfortable.
First, as we all know by now, good athletic fabric wicks moisture away, and let's your body breathe – unlike cotton, which can actually get you in honest trouble on a winter day. Hence, the Page & Tuttle pullover is made of a soft, thin and flexible  micro-fiber 'cool swing' polyester. In terms of construction, the seams are heavy-duty sewn, like athletic gear should be – strong and out of the way for the best strength and movement combination.
Second, since layering is a huge key, the Page and Tuttle pullover is an excellent weight for pairing with multiple things like a vest or jacket. So in warmer temps with little wind the pullover is a great option but is equally suited to go under a wind shell or jacket.
Third, the sizing is really generous, and gives folks like me good room to swing the club without it feeling swampy. I am from a football family, and a lot of clothes just bind up on my shoulders during a round of golf. Not the Page & Tuttle pullover. It has good length to cover your rear a bit, excellent shoulder room, and one of my favorite features is the soft cuffs on the sleeves that keep the arms out of your way to grip your club.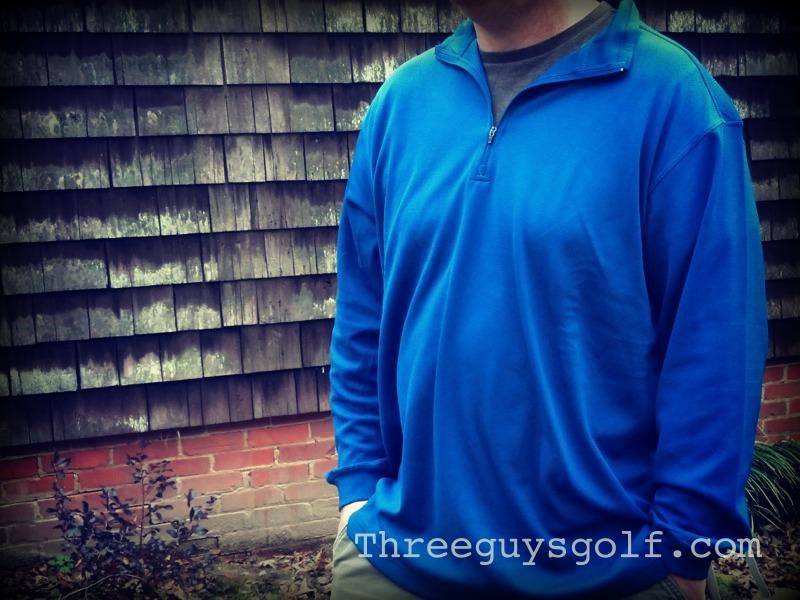 Best of all, the pullover is obviously not only great for the golf course . . . you will find yourself wearing it thoughout the colder months in a variety of situations and it will likely never go out of style. The Page & Tuttle lists for $65 and comes in a good variety of colors and sizes.
You can see all of the Page & Tuttle gear on their website.